The Gertrude Hotel
The Fitzroy corner site has been reborn as a disco-inspired party paradise.
She's a longtime icon of Melbourne's party scene and the fun-loving soul that brought us spots like the Carlton Club and the Windsor Castle Hotel. Now, Tracey Lester has unveiled her latest hospitality project, reimagining Fitzroy's Gertrude Hotel as a stylish party pub with a glam-rock edge.
A destination for dining, dancing and memory-making, the corner site has taken a wild departure from its former self, rocking the same high-energy colour palette that's become something of a Lester trademark.
The hospitality veteran herself is behind every aspect of the zingy interiors, from the dramatic pendant lights, to the flocked wall panels, to the mirrored glass bouncing bold jewel tones around the rooms.
If an Aussie party pub had a lovechild with Studio 54, you'd imagine it'd feel a lot like this. Expect pumping dance floors upstairs and down, weekend DJ sets bringing the groove, and disco parties in abundance. A separate tropical-themed bar sits on Level 1, along with two private party rooms that open onto the rooftop.
The new Gertrude Hotel is more than just a pretty, entertaining face, though. A menu by Serradan Sharp (ex-Press Club, Maze) sits modern pub classics alongside a slew of crafty snacks and shares you can hit before the dance floor.
You'll find comte and tapioca fritters with a jalapeno relish ($14), charcoal roasted Skull Island prawns elevated with a hit of nduja ($18), and crumpets topped with macadamia butter and shiitake ($12). There's a whole barbecued flounder to share ($45); pork schnitzel done with apple sauce and a fennel salad ($29); a veg-friendly rigatoni with mushrooms and leek ($24); and a cheeseburger loaded with your choice of American-style or blue cheese ($24).
To match, the cocktail list boasts a classic party energy — think, Tommy's margaritas ($20), a spicy mango daiquiri ($20) and the prosecco-topped Tequila Fizzer ($20). You'll also find a crop of mostly Aussie wines, a familiar lineup of brews on the tap list, and drink specials that include half-price negronis from 5–7pm each night.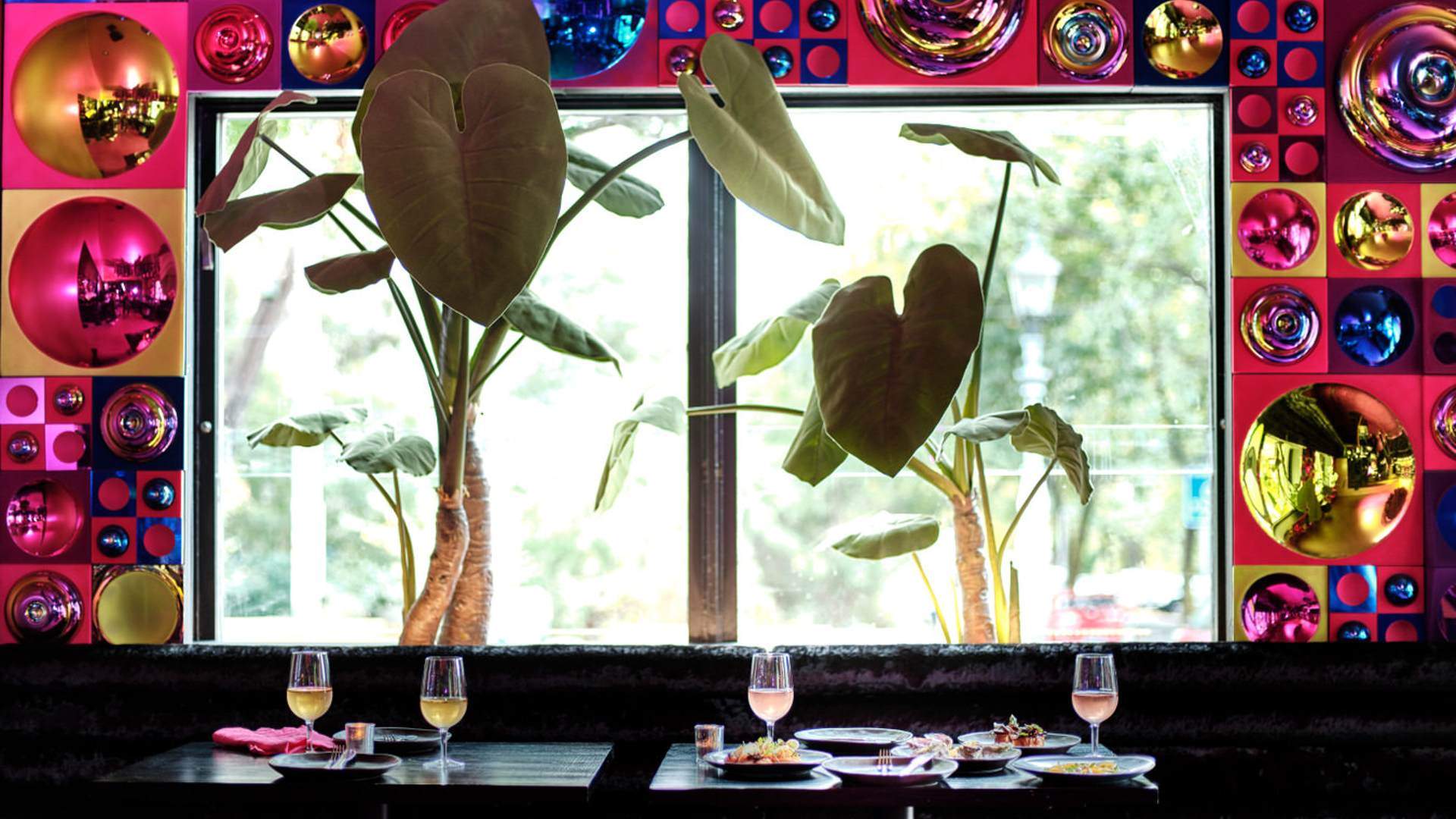 Images: Amy Whitfield and the Gertrude Hotel