DESIGN & STYLE
Where to Shop Like a Local In and Around Prahran
Look no further than the inner east for the best grocers, new and vintage fashion, books, music and eclectic homewares.
WHERE TO SHOP LIKE A LOCAL IN AND AROUND PRAHRAN
in partnership with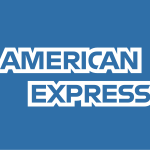 Look no further than the inner east for the best grocers, new and vintage fashion, books, music and eclectic homewares.
Combining the best of modern Melbourne with a mix of enduring highlights from the past, Prahran remains one of the city's most happening suburbs. And at the centre of it all is the much-loved shopping strip Chapel Street, which provides an eclectic and cosmopolitan alternative to Melbourne's other major shopping and dining hotspots.
We've teamed up with American Express to put together this list of choice local traders that make a trip to the shops an enjoyable experience. From gastronomic landmarks and shopping hubs to longstanding cultural institutions, these Prahran-based independent businesses all accept your American Express Card, making it even easier to shop small and support those that are keeping Melbourne's local communities great.
10

There are a lot of distinctive record stores in Melbourne, but Greville Records is undeniably one of the city's finest havens for people who can't get enough of music. Having operated for the last 30 years, the store has maintained its reputation as one of the Melbourne independent music scene's biggest supporters, stocking CDs and vinyl from a host of underground and emerging artists. From soul and rock, to disco and hip hop, there's a good chance you'll find just what you're looking for hidden away inside this Melbourne landmark.

Image: Parker Blain.

9

As one of Melbourne's oldest retro stores, the Chapel Street Bazaar is a well-known permanent market that offers lovers of secondhand and antique items a chance to buy an assortment of things that you likely won't find anywhere else. Whether you're looking for a gift or a new centrepiece to add to your home, inside the market there are more than 80 stallholders showcasing rare and collectable items to suit just about any want. Across clothing, ceramics, furniture, textiles and works of art, the Chapel Street Bazaar is an overflowing hotbed of the weird and the wonderful.

Image: Parker Blain.

8

Fortunately, the local grocer still holds an important place in the classic Australian suburb –– and Prahran Convenience is one of the best. Up and down its many aisles, you'll find a worldly range of products they've brought to our shores from places like Britain, Mexico, Brazil and the United States. However, one of the most popular reasons to visit this grocer in particular is its remarkable range of organic and vegan alternatives. Showcasing sought-after snacks from brands such as Dilectio Gourmet Cheese and Suzy Spoon's Vegetarian Butcher, Prahran Convenience is a reminder to never judge a book by its cover.

Image: Parker Blain.

7

Founded by husband and wife duo Bec and Chris Lutz in 2006, Design A Space is where you'll find creative works by many of Australia's most admired independent designers. It has a rotating selection of artists each month, and visitors to the store are welcome to explore the wares of more than 150 notable designers who have set about creating fashion and accessories for the entire family. Many of the works uncovered at Design A Space are limited edition pieces that you won't find anywhere else. Add something bright to your wardrobe, while supporting some of Australia's most respected emerging and established artists.

Image: Mark Lobo.

6

As one of 14 butchers in the Bouchier family, Peter Bouchier has earned the title of 'butcher of distinction', and his store is bound to have exactly what you need for your next important dinner or get together. Over the last 20 years, the business has moved to a number of different spots, but today it can be found on a busy stretch of Malvern Road, Toorak (as well as at outposts at Malvern Central and David Jones CBD). Featuring his own signature style of meat, Peter Bouchier has taken a forward-thinking approach to the business, having acquired a dry-ageing cabinet that ensures meat matures in the most ideal conditions possible. Do your Sunday roast justice and head down to Peter Bouchier to stock up on premium quality meats, charcuterie, house-made sauces and stocks, wine and more.

Image: Parker Blain.

5

Based on the philosophy, "books are not commodities, they are works of art", My Bookshop by Corrie Perkin was launched in 2009 and has since grown to become one of Melbourne's most-loved hangouts for writers and bookworms of all ages. Founded by prominent journalist Corrie Perkin, the bookstore offers a huge variety of texts to dive into, with the latest novels, biographies and striking coffee table books all up for grabs. Situated amid the bustling local shopping destination of Hawksburn Village, this bookshop is the perfect place to spend an afternoon on the hunt for something new to read.

Image: Parker Blain.

4

For those who aren't afraid to let their mind run wild when decorating their home, Fenton & Fenton offers some delightful opportunities. Upon entering the store, you'll be immediately impressed by the bold pieces on display across a huge collection of homewares, furniture and art created by many of the world's leading designers and artists. Drawing inspiration from the globe's most vibrant cities, Fenton & Fenton's showcase of colourful new and vintage products offers limitless home decoration possibilities.

3

Melbourne's southside is undoubtedly one of the most stylish parts of the city. And when it comes to men's fashion, there's a pretty good chance that Robinson Man has something to do with the most up-to-the-minute looks hitting the streets. The brand focuses on high-quality men's knitwear, with its fine hand-combed cashmere coming all the way to Prahran's High Street from the steppes of Mongolia. Robinson Man's architecturally designed space also features a host of like-minded brands that produce similarly stunning menswear, so you can quickly level-up your style game.

2

It's not every day that a design-inspiration blog transforms into its own shopfront, but that's exactly what happened with the Cool Hunter, which now operates as both a gallery and shop on Commercial Road. Inside, everything — including the lighting, food and accessories — is for sale. You won't find fads or trending items, but rather a curated list of the objects that inspire founder Bill Tikos. Decked out in ultra-chic jet-black, the Cool Hunter displays art, design and fashion, plus there are plenty of things that defy such simple categorisation.

1

The Prahran outpost of Blackhearts & Sparrows is the venture's ninth store, so it's safe to say that the shop has already made its mark with Melbourne's wine lovers. The brother-and-sister team of Paul and Jessica Ghaie initially set out to create a space where you could hunt down those lesser-known estates producing delicious vino. Now, almost 15 years later, Blackhearts & Sparrows still embodies this ethos, but has expanded its offering to include an awesome range of local and international craft beer.

It's a very solid choice if you're looking for boutique wines and beers. Better yet, this one is located inside Prahran Market, so you can pick up some booze while you do your weekly shop.