Six Eateries to Hit When You're Running Errands and Need a Good Feed to Keep You Going
There's nothing like hanger pangs to ruin your day, so fuel up on Korean fried chicken, sushi and monster salads.
SIX EATERIES TO HIT WHEN YOU'RE RUNNING ERRANDS AND NEED A GOOD FEED TO KEEP YOU GOING
in partnership with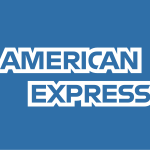 There's nothing like hanger pangs to ruin your day, so fuel up on Korean fried chicken, sushi and monster salads.
Coffee can do many things. It can bring you back to life when you've had a big one and need to drag your ol' bag of bones to the office. And it can keep those tired eyes open after hours of staring at the same screen. Yep, coffee can get you raring, but it won't be what keeps you going. That's food. The wonders of a square meal in your stomach via a very good feed are many so, together with our friends at American Express, we've compiled a list of six places to head to when you need to refuel your empty tank. Haircuts, groceries, taxes: you can power through them all, thanks to food (and your American Express Card). It turns out eating isn't cheating when it comes to getting things done.
6

A reimagining of the ol' food court salad bar, Laneway Greens steps it up a notch or five. There are no limp, iceberg-heavy salads here — the CBD branch of the chain offers local, seasonal ingredients made into quality salads and smoothies. The options are vast and rich in both nutrients and taste — think slow-cooked beef and blue grenadier as possible proteins with maple carrots and roasted eggplant as plant options. Grab a canteen-style tray, pick your base (rice, legumes or slaw) and pile on from there. And don't leave without giving the chimichurri a whirl as your dressing of choice – it's the good green stuff.

5

If you're doing shopping errands in the city, chances are that you're already in the vicinity of Emporium. Take the escalator all the way up to Tetsujin, the Japanese concept restaurant, on level four. Flop into a seat by the sushi train and help yourself. You can also order sushi from an iPad and watch as the plates (which start at just $3.90 eahc) chugga-chugga-chug their way over to your table. Or, if the stress of big retail centres and loud pumping music has made you really hungry, opt for Japanese barbeque.

4

There's nothing like a big plate of chicken to deal with your ailing energy levels and never-ending list of things to do. And NeNe Chicken is the real deal, with over 1100 outlets in South Korea and several around Australia. Open until late every night, NeNe Chicken specialises in super crispy fried chicken. All you have to do is choose a flavour coating, think lemon, bulgogi, freaking hot or garlic, and some sides — options include sweet potato fries and cheesy sticks. NeNe means "Yes, Yes" in Korean, and it's certainly worth saying "yes" and swinging by to see what the global buzz is all about.

3

The newly renovated King and Godfree in Carlton is a mecca for the tired, the procrastinating and those in need of a good solid meal to keep them going. Try the downstairs deli for satisfying portions of prosciutto, fine Italian cheese and freshly baked bread. Or wander upstairs to Johnny's Green Room for a rejuvenating glass of crisp rosé. You can pick up good quality Italian groceries to stock your pantry with here, too — so it's not really a detour, after all. And definitely don't go anywhere without hitting up ice creamery Pidapipo (also run by the same folk) next door — the sugar will help with getting those errands done.

Image: Kate Shanasy.

2

There's something comforting and homely about corner cafes and Lenny 3206 is no exception to the rule. Sister cafe to existing Moby 3143 in Armadale, Lenny opened late last year and is already a go-to for getting a good feed. Step inside for cheery pastel hues, lush brunch fare and a tipple or two (yep, it's got a liquor license). Try the duck and waffle to really perk you up, accompanied by an Aperol spritz — delicious, refreshing and full of vitamin C (from the accompanying orange slice, obviously). You'll be pumping the pavement to get the rest of those errands done in no time.

1

Pork crackling is one of the great pleasures of life for meat eaters. Mr Crackles on Bourke Street knows this and serves it just how you like: crispy and juicy. And you've earned it — nobody likes errands, so you've got to reward yourself somehow. The Melbourne counterpart to the famed late-night Sydney haunt, this CBD joint opened in 2018. It churns out all manner of rolls and bowls featuring the good stuff, making it a great thing to grab when on the go.