DESIGN & STYLE
Where To Shop Like a Local In and Around South Melbourne
Do as the locals do and shop small in the inner south.
WHERE TO SHOP LIKE A LOCAL IN AND AROUND SOUTH MELBOURNE
in partnership with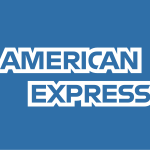 Do as the locals do and shop small in the inner south.
From South Melbourne Market to Coventry Street and Albert Park, South Melbourne offers visitors some remarkable destinations when it comes to appreciating great design, homewares and fashion. Undoubtedly one of the most refined hubs around Melbourne, the area's leafy green streets are a wonderful place to explore before dipping into some of the grungier backstreets to rest up alongside a coffee or two.
We've teamed up with American Express to create a guide to the best local boutiques and hidden away shopfronts to shop small at — so that you know precisely where to look when you want to support the businesses in your community. These ten independent stores are a must-visit when you're next in the area — and they all accept your American Express Card.
10

Situated amid South Melbourne's renowned Coventry Street shopping precinct, Pomegranate by Mr Darcy is one of the most loved stores on the strip and has been providing visitors with homewares and gifts since 1999. Close by the famous South Melbourne Market and surrounded by restaurants, Pomegranate hosts a wealth of charming products that reflect the store's vibrant sense of travel, excitement and hidden possibilities. Once you've checked out Pomegranate by Mr Darcy, head further along Coventry Street and you'll soon come across the ladies' clothing and accessories of Mr Darcy, while Little Darcy showcases the brand's range for children.

Image: Tracey Ah-kee.

9

Duck inside the South Melbourne Market, where you'll find pastry chef and Parisian expatriate Agathe Kerr, baking fresh French delicacies in an exposed pastry kitchen behind the market counter of Agathé Pâtisserie. Kerr has been delighting market-goers with authentic, homemade French pastries since 2015. Highlights of the stall include croissants fused with matcha, pandan or cafe au lait; Nutella, salted caramel and peanut caramel custard-filled cruffins; delicately layered millefeuilles and extravagant cheesecakes. Don't be dismayed if you find a line stretching through the market — the wait is worth it and gives you time to pick from the wide selection of treats on offer.

Image: Tracey Ah-kee.

8

Stocking many of Scandinavia's most beautiful furniture, lighting and homeware brands, Vincent Design has been a favourite of design-conscious Melburnians for well over a decade. Each member of the Vincent family behind the enterprise brings their own skills and experience to the table. In 2018, the crew launched The Every Day, a range of furniture and accessories. These pieces are waiting to be discovered alongside designs from the likes of Design House Stockholm, Nomess Copenhagen, Snurk, Rains and Bellroy.

7

When you consider the lush green streets of Albert Park, it's only appropriate that there's a stellar nursery on-hand to freshen up your garden or indoor space. Located in the old Albert Park Railway Station, The Garden of Eden Nursery has been around for more than 20 years, welcoming visitors into its green haven of gardening inspiration. From fruit trees to cacti and terrariums, everything at The Garden of Eden Nursery is handpicked from reputable growers so you can be sure you're buying the best quality plant life available.

6

With its diverse range of over 1000 wines and lineup of craft beers, ciders, spirits and mixers, Coventry Street's boutique bottle shop has become a firm favourite for customers in the market for a great take-home drop. Magnum + Queens started out life as an online wine boutique, curated by sommelier extraordinaire Virginia Selleck, before expanding into the offline world in 2018 with a permanent set-up in South Melbourne. The final piece of the puzzle came earlier this year, when they introduced the Queens Tasting Table for weekly Saturday wine tastings and opened the space up as a wine bar, complete with classic drinking snacks.

Image: Kirsten Dickie.

5

If you've ever wondered where popular restaurants such as Attica, Tokyo Tina and Vue De Monde get their Japanese tableware, Made in Japan is the answer. For the last 25 years, the small, family-run business has been working directly with Japanese ceramicists to bring quality plates, bowls, sauce dishes and chopstick holders to our shores, while also cutting out the excess cost of middlemen and unnecessary packaging. And it's not just restaurants they supply, as Made in Japan's South Melbourne showroom stocks an assortment of contemporary ceramics, so you can take your home tableware game to the next level.

4

Those who are excited by paper and stationery can't walk by South Melbourne's Paperpoint without popping their head in. More than 20 years ago, the business started out as a go-to spot for designers and printers looking for outstanding paper samples, and has since grown to include a retail store that heroes the best paper-related products. Paperpoint's brightly decorated store on Coventry Street is where you need to head when you're sending out invites to an important milestone event or crafting the perfect corporate communication that's bound to impress your boss.

Image: Tracey Ah-kee.

3

Housed inside a former 1930s warehouse, Nest Homewares is a bustling setting for those who like their blankets soft and their home smelling fragrant all year round. As one of the more popular boutiques along Coventry Street, Nest presents a huge range of home decor products, such as alpaca blankets, stonewashed French linen and finely made candles, plus a comfortable mix of clothing that's ideal for wearing around the house on a lazy weekend. Nest Homewares also stocks the full lineup of Aesop products for the home and skin, so head in-store to grab something that smells and feels great.

2

Focusing on classic clothing made from natural fibre fabrics, Scarlet Jones is South Melbourne's hotspot for those who prefer timeless fashion. Born out of a Malvern East warehouse more than 15 years ago, Scarlet Jones now has two concept stores in Albert Park and Hawthorn East. The store's cosy fit-out of exposed wood and brick complements the neutral tones of the wool, cotton and silk clothing it stocks. Each label found among the racks, from international and local designers, shares the same strong commitment to creating elegant clothing that is both high quality and ethically produced.

1

Central to everything food-related on this side of town, the South Melbourne Market is a paradise for food lovers of every kind. Bambu is one of its headline gastronomic venues, offering visitors a fusion of modern Australian with hawker-style Asian cuisine that's oh-so-good. Soak up the lively market atmosphere as you dine inside the restaurant's stylish space or head out to explore the variety of shops on offer nearby with your food in-hand. From wok-tossed stir fry to gao baos and dumplings, no visit to South Melbourne Market is complete without a visit to Bambu.