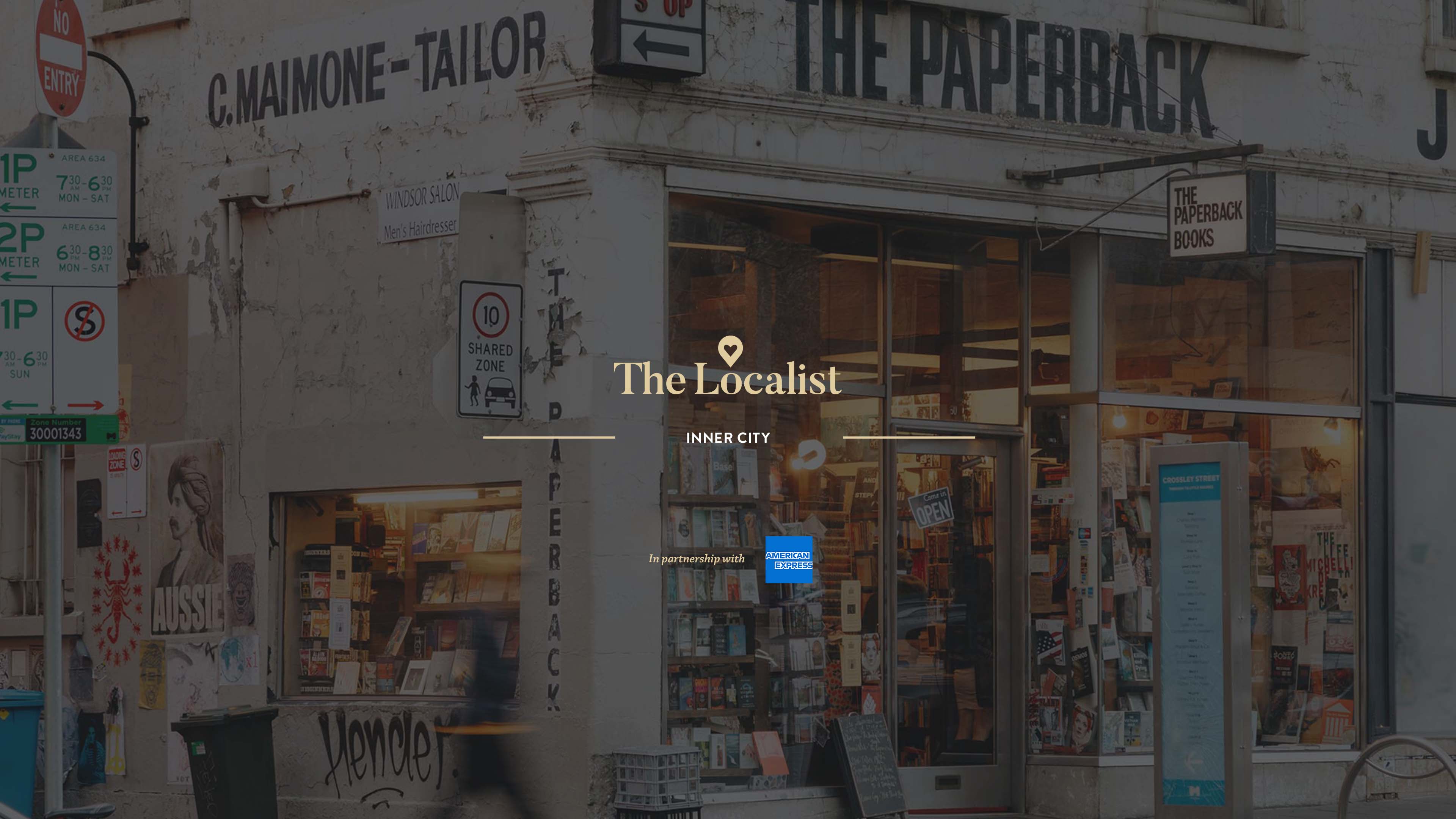 In the inner city, any laneway could hold the perfect cup of coffee, and a vintage bargain is always just a short tram ride away.
From the lush greenery of Carlton Gardens, through the tram-filled streets of the CBD and over the river to the aisles of South Melbourne Market, there are hidden gems to be found all over Melbourne.
To help you uncover the best ones, we've teamed up with American Express to pull together a selection of the businesses that give Melbourne its character — and that you can shop small at. Start on Lygon Street, make your way through the city's laneways and arcades and finish with oysters and croissants at the market. All of these shops and eating spots will welcome you — and your American Express Card — with open arms.

GETTING AROUND
All roads lead to the CBD. Flinders Street Station is a good starting point to wander on foot, or a train to Melbourne Central will drop you right in the middle of the action. Trams are free in the CBD but remember to touch on when on the 57 to North Melbourne or the 109 to Port Melbourne Beach.

DON'T MISS
Despite what you may have heard, print isn't dead — and we've got the bookshops to prove it. Get lost in the shelves of The Paperback or Metropolis, before walking up to Carlton Gardens to find a spot to read under a shady tree next to the Royal Exhibition Building.

HIGH STREETS
If the street name has 'Little' or 'Lane' in it, it's a goer. From Flinders Lane to Little Collins and Little Bourke streets, the CBD is waiting to be explored. Otherwise, stroll down Coventry Street to the South Melbourne Market, or choose from the many family-run restaurants on Lygon Street.

LOCALS LOVE
Melbourne's Chinatown is the oldest Chinatown in the Southern Hemisphere. Running along Little Bourke Street, between Swanston and Spring, the area dates back to the gold rush days of the 1850s and is home to institutions like Supper Inn.
Your Inner City Hit List
Looking for fresh produce, funky cheese or a one-of-a-kind gift? Find what you're looking for here.