DESIGN & STYLE
Where to Shop Like a Local In and Around South Yarra
With so much to discover on Chapel Street and beyond, we've put together this handy little guide.
Where to Shop Like a Local In and Around South Yarra
With so much to discover on Chapel Street and beyond, we've put together this handy little guide.
WHERE TO SHOP LIKE A LOCAL IN AND AROUND SOUTH YARRA
in partnership with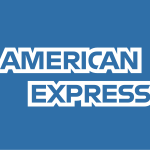 With so much to discover on Chapel Street and beyond, we've put together this handy little guide.
Set just a few kilometres from the middle of town, South Yarra is where Melbourne's historic and fashionable personalities coalesce. At the centre of it all is Chapel Street, a bustling hotspot of designer boutiques, stylish restaurants and late-night shenanigans. Surrounded by old industrial pockets, which have now been transformed into chic apartments or shopfronts, this popular part of Melbourne is home to a thriving mix of celebrated brand names and much-loved independent retailers.
For when you next feel like undertaking a lavish shopping spree, we've teamed up with American Express to showcase a selection of the suburb's awesome independent boutiques and local businesses where you can shop small. Bring along your American Express Card and find out what makes these ten South Yarra spots so special.
10

On just about any given day, taking a stroll down Chapel Street is bound to reveal some pretty chic looking people. But if it's the stylish gents that are catching your eye, there's a good chance they've paid a visit to Jay Dillon. Presenting a selection of classic designs for fashion-conscious men, this long-standing store is ideal for those who look to make a statement with what they wear. Jay Dillon stocks statement menswear from high-end brands such as Cutler & Co, Bugatti, David Smith and Pearly King, as well as a range of shirts from the namesake designer himself, all complete with his signature bold patterns and colours.

9

Featuring a wide range of international brands and its own contemporary creations, it's no surprise that independent jewellery label Jolie & Deen found success on Chapel Street. Founded by Melbourne sisters Karuna and Kishori in 2010, Jolie & Deen is all about delicate pieces that are simple and elegant with a hint of quirkiness. The duo draw much of their inspiration from trips around the globe, as their designs respond to and evolve alongside the latest trends. Plus, if you consider all of the rings, necklaces, earrings, hair clips and bracelets are made from high-quality sterling silver and gold plating, the collection has quite an affordable price tag, too.

Image: Parker Blain.

8

Launched in 2013, Deciem set out to change the way cosmetic companies operated. And considering the brand's meteoric rise to popularity, it's safe to say it achieved just that. Specialising in high-performance skincare products underneath the banner of The Abnormal Skincare Company, Deciem oversees more than ten popular brands across makeup, grooming, beauty and supplements. It also has the added benefit of avoiding any unnecessary packaging or misleading ingredients. Set opposite the Jam Factory, Deciem's flagship Melbourne store is where you'll find the next generation of skincare products, including brands you might recognise like The Ordinary and Hylamide.

7

When it comes to top-notch beer, wine and spirits, not many places in Melbourne have a better offering than Bottle House. Conveniently positioned just steps away from South Yarra train station, the joint was opened in 2011 by a group of friends who decided that they could put their knowledge of a good brew to better use. There are multiple ice-cold fridges full to the brim of craft beer from all over Australia and the globe, plus there's an array of vino that'll put even the worldliest of drinkers' knowledge to the test. If there's a region or estate you've been hanging out to get your hands on, there's a good chance you'll find it at Bottle House.

Image: Parker Blain.

6

Wander down Malvern Road and you'll come across a set of shop windows that are a little bit brighter than most. That's The Fresh Flower Man, aka Ian Sparkes, who, across a long career, has earned a stellar reputation for producing some of the most beautiful bouquets anywhere in the city. Working with a kaleidoscope of native and exotic species, The Fresh Flower Man is on-hand to provide you with some great advice for freshening up your home or planning a special event. The colourful jungle emerging from the green store is tough to miss.

Image: Parker Blain.

5

Plucked straight from the 1970s, Leonard's House of Love is pretty far removed from your average night out in South Yarra. While you'd normally associate the suburb with glitzy restaurants and nightclubs, at Leonard's it's a much cosier affair. Marked with a quintessentially Australian picket fence outside, the log cabin-inspired design inside features everything from a homey lounge room with a pool table to a throwback double-sided fireplace. Find a comfy spot and order up some tasty burgers, which range from double cheese and southside fried chicken to vegan varieties. Meanwhile, there is fried chicken, loaded fries, nostalgic cocktails and tap beers, including Leonard's Bathtub Lager and Young Henrys Newtowner.

4

Founded in Helsinki in 1951, Marimekko has since become one of the world's most beloved design houses. Alongside many likeminded businesses, the brand's Melbourne outlet is located on Chapel Street, where you can explore a bold collection of timeless textiles, clothing, accessories and homewares. Sprawling across 200 square metres of space, Marimekko is a stylish maze of bright items that have been designed specifically to give your home a comfortable atmosphere. If you need another incentive to take a peek, most of Marimekko's range is sustainably produced from ethically sourced materials.

Image: Parker Blain.

3

With fresh flowers arriving daily from around the globe, Botanics of Melbourne is another must-visit store for flower lovers. Specialising in centrepiece designs and elaborate arrangements, there's also a delightful assortment of terrariums, ceramics, homewares, gifts, cards and gourmet foods to choose from. Spread across two massive levels in a prime Punt Road spot, the airy South Yarra storefront is overloaded with indoor plants and greenery as light floods in through the atrium. Owner Shane Sipolis opened his first florist when he was just 19 years old. Now, many years later, he has some special knowhow that'll ensure you find just what you need.

Images: Parker Blain.

2

If you want to deck yourself out in all your favourite designer brands, but don't quite have the coin to justify not eating for the next week, Mio Tesoro can help you out. The Chapel Street store opened in 2005, and since then founder Elaine Yeow has put to good use years of experience working at Louis Vuitton, where she developed an incredible eye for fashion. Operating as a luxury consignment store, Mio Tesoro helps sellers of exclusive brands find a buyer. Fortunately, this also happens to be your ticket to land a bargain on some rarely seen pieces from the likes of Chanel, Louis Vuitton, Hermes and Dior. Plus, you're helping the environment by buying less new and fast fashion pieces.

Image: Parker Blain.

1

Turn off the main drag of Toorak Road and onto Avoca Street — it's here that you'll find another small offering of designer boutiques and cafes. One local favourite is Home and Abroad, which showcases a specially curated collection ranging from clothing and ceramics to baby goods and basketware. As the name suggests, many of these fashionable creations are imported from overseas, with owner Sara Lees having a particularly good taste in products from Portugal, India and France. Perfect for finding a unique gift or something to add a touch of class to any space, Home and Abroad is a South Yarra gem.

Image: Parker Blain.
Love where you live and Shop Small to support the local stores that make Melbourne so great. To learn more about American Express and the Shop Small initiative, visit here. Then, head this way to find more must-visit spots around the inner east.
Top image: Parker Blain.