Australia's First Set of Indigenous Emojis Are Now Available to Download
Available on Android and iOS, the 90 new Indigemoji stickers include the Aboriginal flag, a boomerang and Australian animals.
Australians can now send emoji-filled text and online messages featuring illustrated boomerangs, the Aboriginal flag and other visual representations of the country's Indigenous culture.
As first announced earlier this year, Ingenous Studios has created a set of Indigenous images that are now available to download on both Android and iOS platforms — marking the first such collection of emoji-like symbols that celebrate the nation's first peoples.
Called Indigemoji, and originally slated to feature 19 pictures but now spanning a whopping 90, the set was developed on Arrernte land in Mparntwe, aka Alice Springs, by Central Australia's young Aboriginal people. The Northern Territory residents were asked to design new emojis that were relevant to their culture and lives, with symbols that feature the Aboriginal flag on crowns, hands and hearts among them. Other images include animals, plants, landscape, vehicles, faces, gestures and symbols.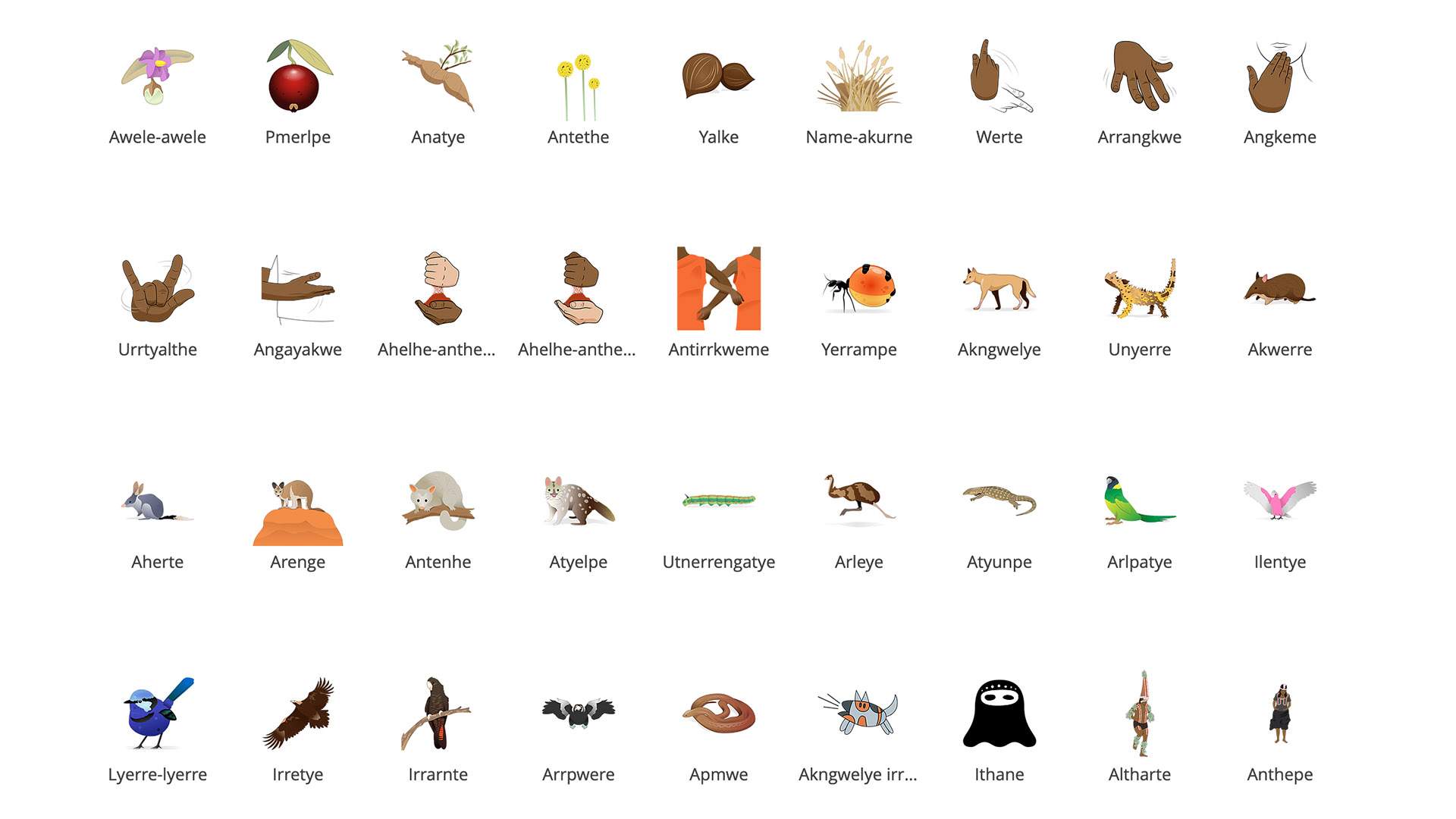 Each of Indigemoji's images also feature their name the Eastern and Central Arrernte language, which is spoken around Mparntwe/Alice Springs, Amoonguna, Ltyentye Apurte/Santa Teresa and Titjikala.
And while the set of symbols features the term 'emoji' in its name, they function as stickers — because getting any new emoji approved by overseeing body Unicode, let alone a set of 90, is an extensive and difficult process.
If you're keen to start adding them to your messages, that means that they don't officially feature in your phone's inbuilt emoji keyboard. But, once you download the Indigemoji app from the App Store or Google Play, you can share them to text messages, WhatsApp, Messenger and social media platforms.
The Indigemoji app is now available to download from the App Store and Google Play. For further details, visit the Indigemoji website or Facebook page.
Image: Ingeous Studios.
Introducing Concrete Playground Trips
Book unique getaways and adventures dreamed up by our editors