DESIGN & STYLE
Melbourne Central Could Be Getting Its Own Open-Air Rooftop Filled with Art and Food Stalls
The greenery-filled rooftop is part of a dramatic plan to reinvent the precinct by 2021.
Melbourne Central Could Be Getting Its Own Open-Air Rooftop Filled with Art and Food Stalls
The greenery-filled rooftop is part of a dramatic plan to reinvent the precinct by 2021.
---
Melbourne Central's famed giant cone top looks pretty impressive from below... but just imagine the view from above. Well, soon enough, that might not be such a stretch of the imagination, as the centre reveals plans for a huge transformation, including the addition of a sprawling rooftop garden and cultural hub.
Following the announcement of Melbourne Central's new ten-storey office tower Frame and the opening of its boutique food and drink precinct Ella, comes news the centre is planning a total reinvention by 2021. If it gets the go-ahead from council, it'll be the site's biggest transformation in twenty years.
Under the most recent proposal, the crowning glory of the new-look Melbourne Central will be a 2000-square-metre open-air rooftop complete with large-scale art installation, hawker-style food stalls and a series of 'experiential spaces'. The vision for the rooftop shows plenty of greenery, along with sweeping views of the city skyline.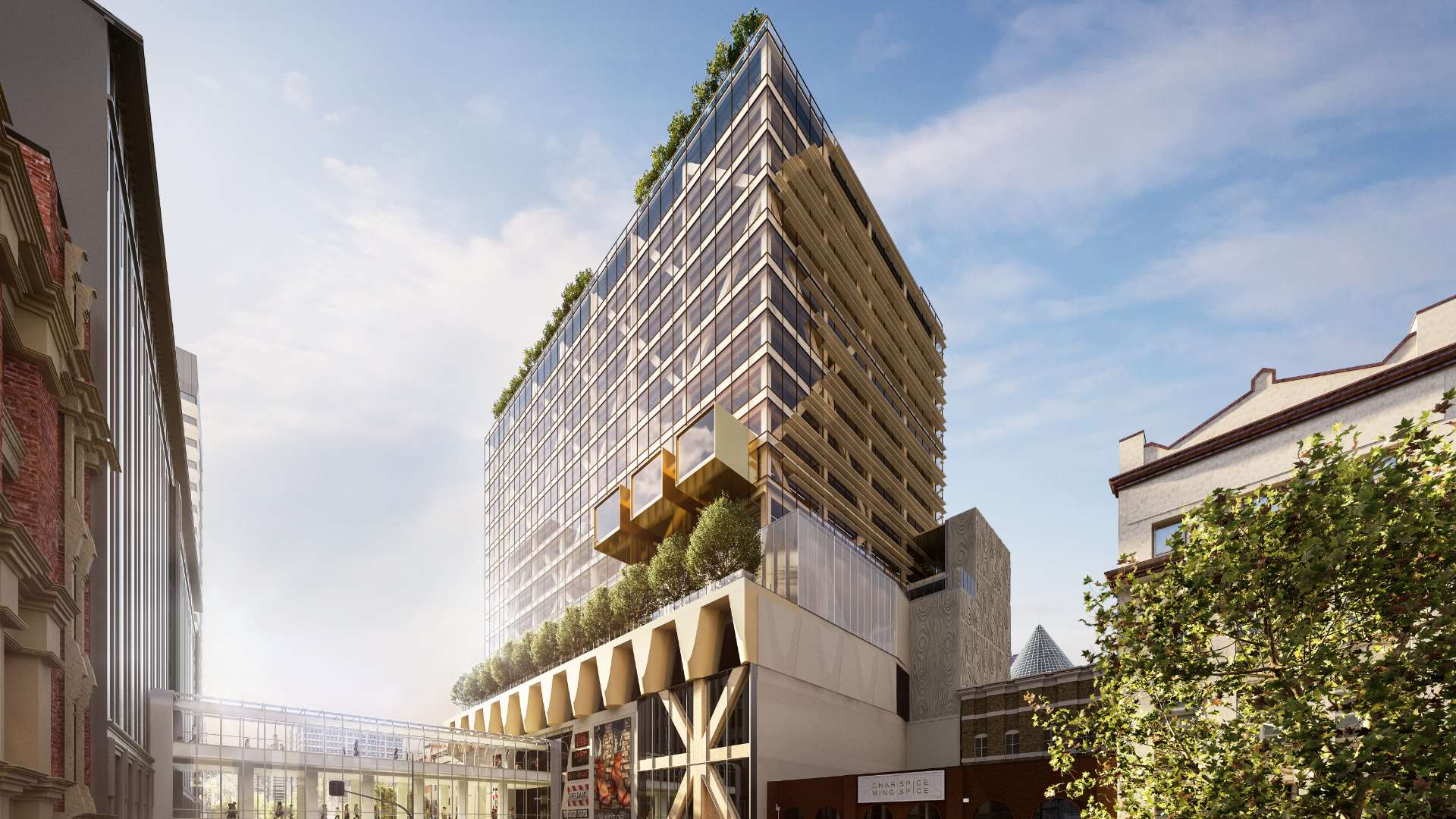 Two new retail levels would be also added, while the existing Drewery Place will be revived with a new cafe and tower access. It's all set to be imagined by ARM Architecture, the same studio behind the original build.
If you're getting deja vu, that's probably because this is just the latest in a string of new public rooftop spaces currently in the works. A 2000-square-metre rooftop urban farm is being built at the Burwood Brickworks site, Melbourne Skyfarm is set to grace the rooftop of a carpark within the Seafarers Place precinct, and a smaller urban farm helmed by Pastuso chef-owner Alejandro Saravia will also be featured atop the new 80 Collins development.
If the proposed Melbourne Central designs get the tick of approval from Melbourne City Council, construction would kick off early next year, with completion slated for 2021.
Published on June 07, 2019 by Libby Curran