FOOD & DRINK
Fed Beach
Fed Square will transform into a beach with a free openair cinema for two weeks.
It might not be quite the same as jetting off on an international getaway, but Federation Square is about to get a taste of Miami beach life as part of a two-week pop-up this February.
A whole heap of sand will transform the CBD space into a tropical oasis inspired by the beaches of the South Florida city from February 7–20. As well as a 'beach', the pop-up will have lots of deckchairs, cabanas, live music and even its own openair cinema, which will be completely free. You can head along to a screening of Puberty Blues on Friday, February 7, sob (again) to The Notebook on Valentine's Day or cheer on Thelma & Louise on Saturday, February 15 without spending a cent. You can check out the full lineup of films below.
There'll be lots of fun snacks, too, so you can laze in a cabana and tuck into ice creams and sliders after work. Watch out, also, fir life-sized seagulls trying to steal your chips. If you head along on opening day at 5pm — and quote a password that'll be shared on Fed Square's Facebook page — you can score yourself one of 100 free ice creams and a performance by Melbourne singer Ernest Aines.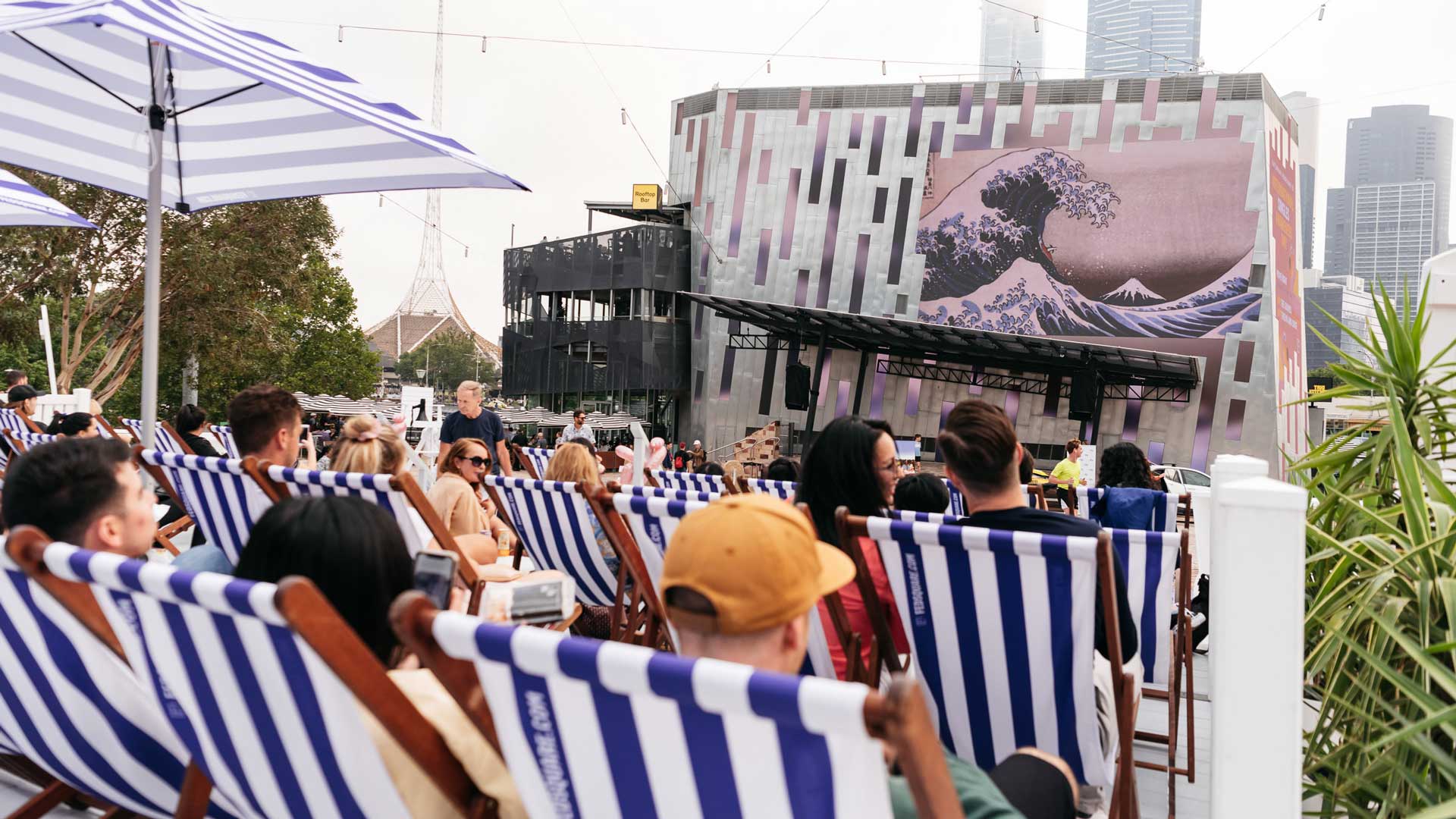 FED BEACH FREE MOVIE LINEUP
Surf's Up (2007) — Friday, February 7: 6pm
Puberty Blues — Friday, February 7: 8pm
Delama Warri — Saturday, February 8: 7.30pm
Big Wednesday — Saturday, February 8: 8pm
Strictly Ballroom — Friday, February 14: 6pm
The Notebook — Friday, February 14: 8pm
The Goonies — Saturday, February 15: 6pm
Thelma & Louise — Saturday, February 15: 8pm
Fed Beach is open from 7am–11pm daily.
Food & Drink

Friday, September 24 - Sunday, October 31

The Cornish Arms Hotel

Food & Drink

Monday, September 13 - Sunday, October 31

Online

Food & Drink

Thursday, September 9 - Friday, October 1

Online

Food & Drink

Friday, September 10 - Sunday, October 31

Online

Food & Drink

Friday, October 8 - Saturday, October 9

The Timber Yard