Freaky Friday — Theatrical
Disney's 'Freaky Friday' musical is bringing its body-swap hijinks to Chapel Off Chapel.
It's a great time to be a fan of movies and musicals, and of films that make the all-singing, all-dancing leap to the stage in particular. Think of a beloved flick and odds are that someone has turned it into a theatre production — including Cruel Intentions, Moulin Rouge!, Back to the Future, Frozen, 9 to 5, The Wedding Singer, Bring It On, Shrek and more.
We could keep naming movies that've earned the musical treatment — Muriel's Wedding, An American in Paris and Hairspray, plus Round the Twist in the future, for instance — but we all know that it's a long list. Here's another one: Freaky Friday, the body-swap story that started out as a novel, has been brought to cinema screens multiple times, and is now heading to Melbourne as a musical in September.
Whether you loved the 1972 book by Mary Rodgers as a kid, or you've watched and rewatched 2003's Lindsay Lohan and Jamie Lee Curtis-starring flick too many times — or the 1976 Jodie Foster-starring first movie adaptation, and the 1995 remake with Gaby Hoffman as well — you'll want to make a date to visit Chapel Off Chapel from Thursday, September 8–Sunday, September 18. That's when newly launched musical theatre company Theatrical is putting on the Victorian premiere of Freaky Friday in its musical form, based on the Disney stage version that first debuted in the US in 2016.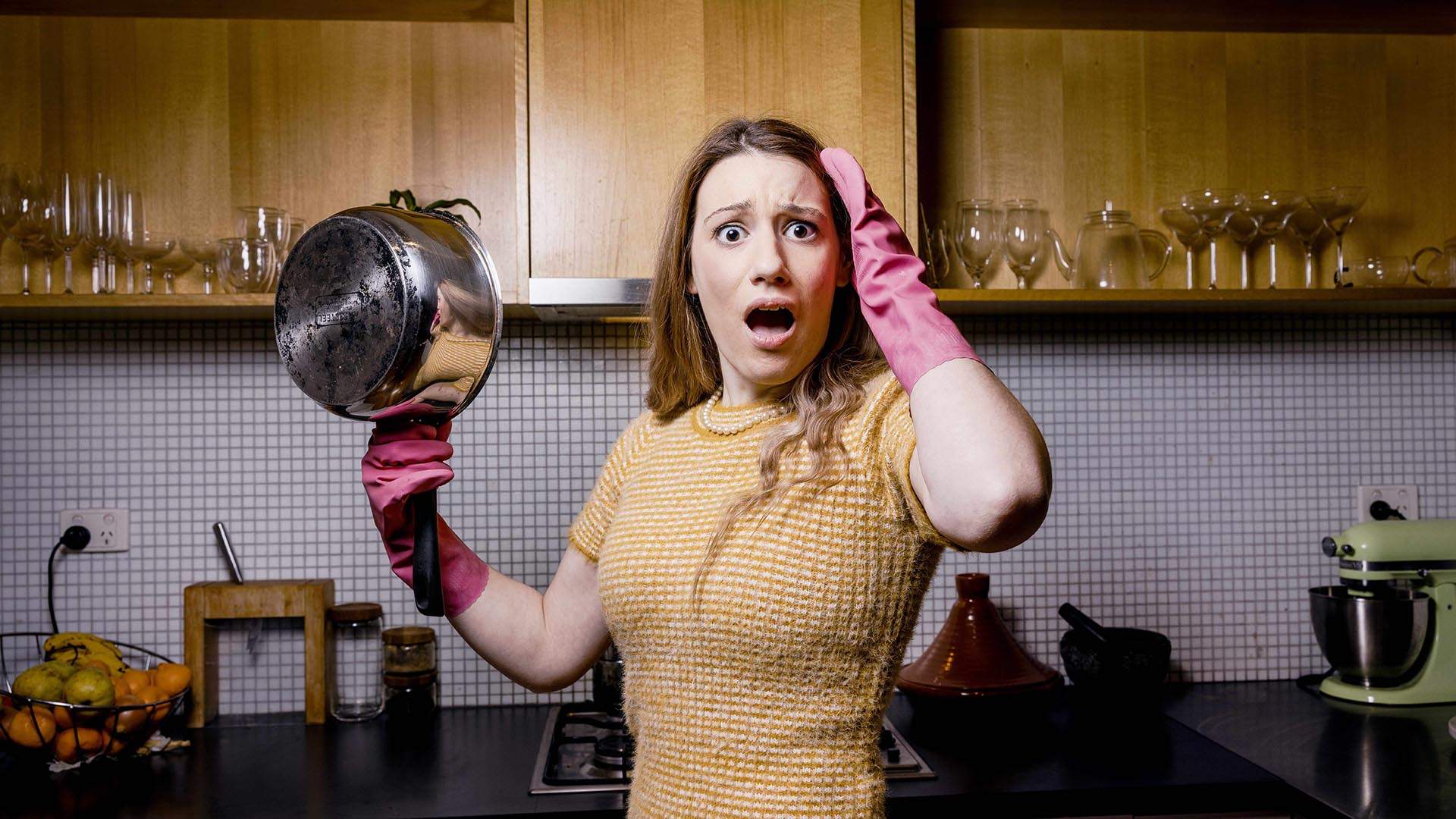 Fans will already know the story. Here, a teenager and her mother get a bigger taste of each other's lives than they ever imagined possible when they find themselves not only in each other's shoes, literally, but bodies as well. Indeed, even if you've only seen the horror spin, Freaky, from a couple of years back, you'll also know the main two things: body swapping, and chaos afterwards.
In this stage version, the tale has been updated to today, as set in Chicago — and this time the teen finding out what it's like to be her mum is called Ellie, not Annabel (in the book and first two movies) or Anna (in the Lohan-Curtis version).
In its musical form, Freaky Friday features music and lyrics by Tom Kitt and Brian Yorkey, aka the Pulitzer Prize-winning composers of If/THEN and Next to Normal.
And, for its Melbourne run, Lyla Digrazia plays Ellie and Stephanie Powell plays Katherine, her mother.