Frozen the Musical
The record-breaking Broadway musical, based on the smash-hit Disney film, is bringing Arendelle's frozen fractals and toe-tapping tunes Down Under.
in partnership with

UPDATE: Thursday May 6, 2021 — New COVID-19 restrictions have been announced. We'll keep you updated on this event as the situation changes. For the latest information, visit NSW Health.
More than ever, we're looking for opportunities to immerse ourselves in another universe for a few hours. Luckily, that's exactly what you can do this summer when the hit Frozen the Musical premieres in Sydney. The stage production, based on the legendary 2013 Disney animated film, opened on Broadway in 2018 and proceeded to break box office records. After a US tour in 2019, the production is expanding to international markets with Sydney as its first stop this summer. Why was our city the lucky chosen destination? Perhaps the producers took the advice of everyone's favourite snowman Olaf when he sang "the hot and the cold are both so intense. Put 'em together, it just makes sense."
If the cultural phenomenon has somehow passed you by until now, Frozen was inspired by the Hans Christian Andersen tale The Snow Queen, and it tells the story of Princesses Anna and Elsa. At the latter's coronation to become Queen, she accidentally reveals her magical powers to control and create ice and snow and inflicts an eternal winter on her kingdom, Arendelle. She flees to the North Mountain and, while singing the iconic ballad 'Let it Go', builds herself an ice castle in which to hide. Anna sets out to find her sister, proving the bonds of sisterhood can overcome all obstacles.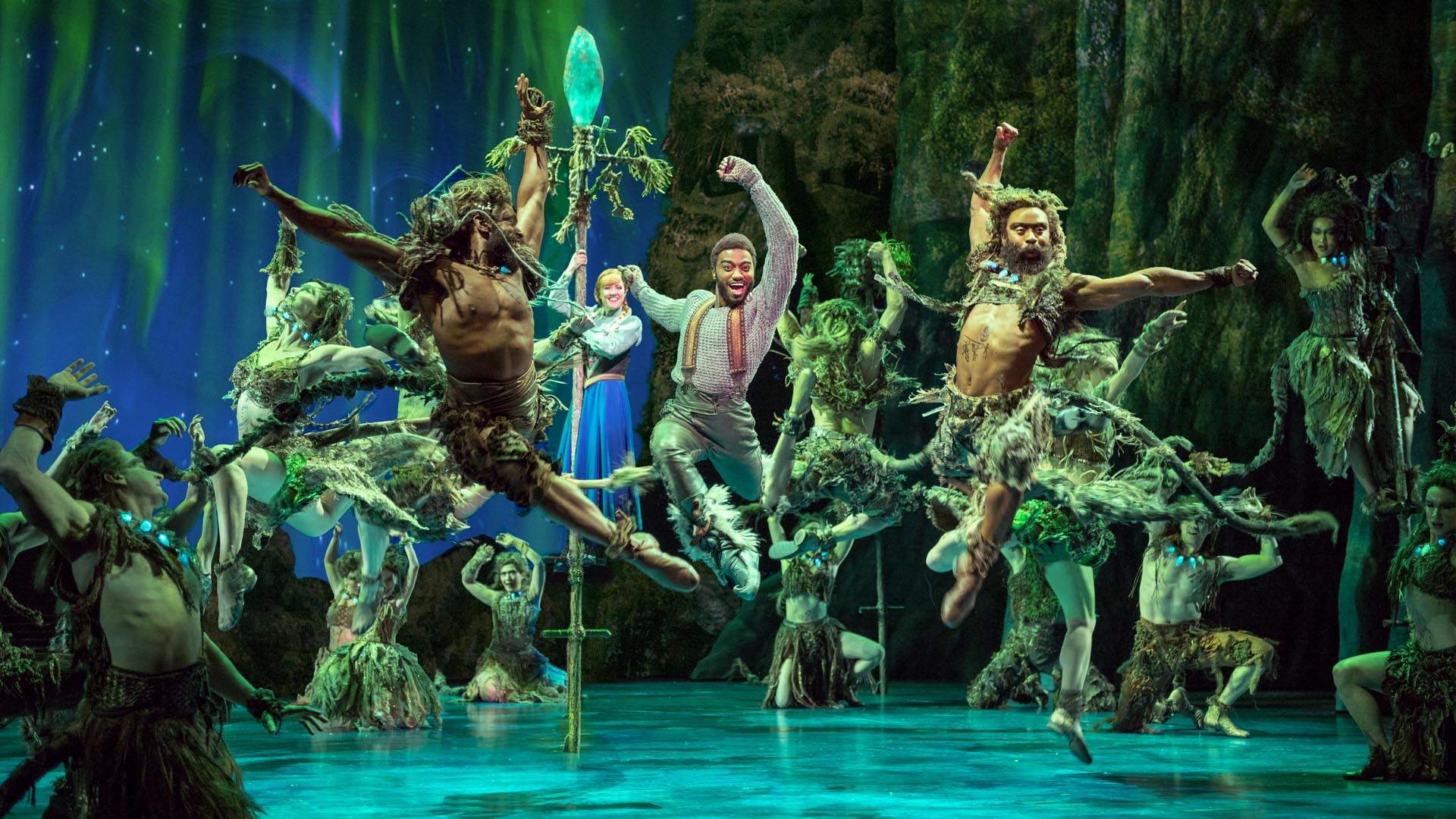 The musical adaptation brings the beloved story to life before your eyes with opulent costumes, stunning sets and awe-inspiring special effects. All of your favourite tunes from the film will be performed — including 'For the First Time in Forever' and 'Love Is an Open Door' — plus 12 new songs as the stage production expands upon the film's narrative. The Sydney production has an all-Australian cast, led by Jemma Rix (Wicked) as Elsa, Courtney Monsma (Aladdin, Six) as Anna and Matt Lee (Mary Poppins) as the lovable Olaf.
As we live in uncertain times, there are flexible ticket options available, which might suit those planning to travel to Sydney especially for the show. The Capitol Theatre also has a COVID-19 safety plan in place, in accordance with NSW Health.
Frozen the Musical is running from Tuesday, December 1, 2020 to Sunday, May 23, 2021. Tickets start at $49.50 and can be purchased via Ticketmaster. 
Images: Frozen the Musical, Original Broadway Cast, Deen van Meer, courtesy of Destination NSW.