Hook, Line and Drinker
Get messy with one of New Quarter's Cajun-Vietnamese seafood banquets — paired with bottomless booze, if you're thirsty.
There's no longer any need to save that big, lavish seafood feast for a special occasion. The folks at New Quarter are now whipping up ocean-fresh magic every weekend with their new Cajun-Vietnamese lunch banquet, Hook, Line and Drinker.
On offer from 12pm Saturdays and Sundays for groups of two or more, the seafood feasts promise a gloriously messy ol' time, filled with punchy flavours like lemongrass, hot chilli, XO sauce and black pepper.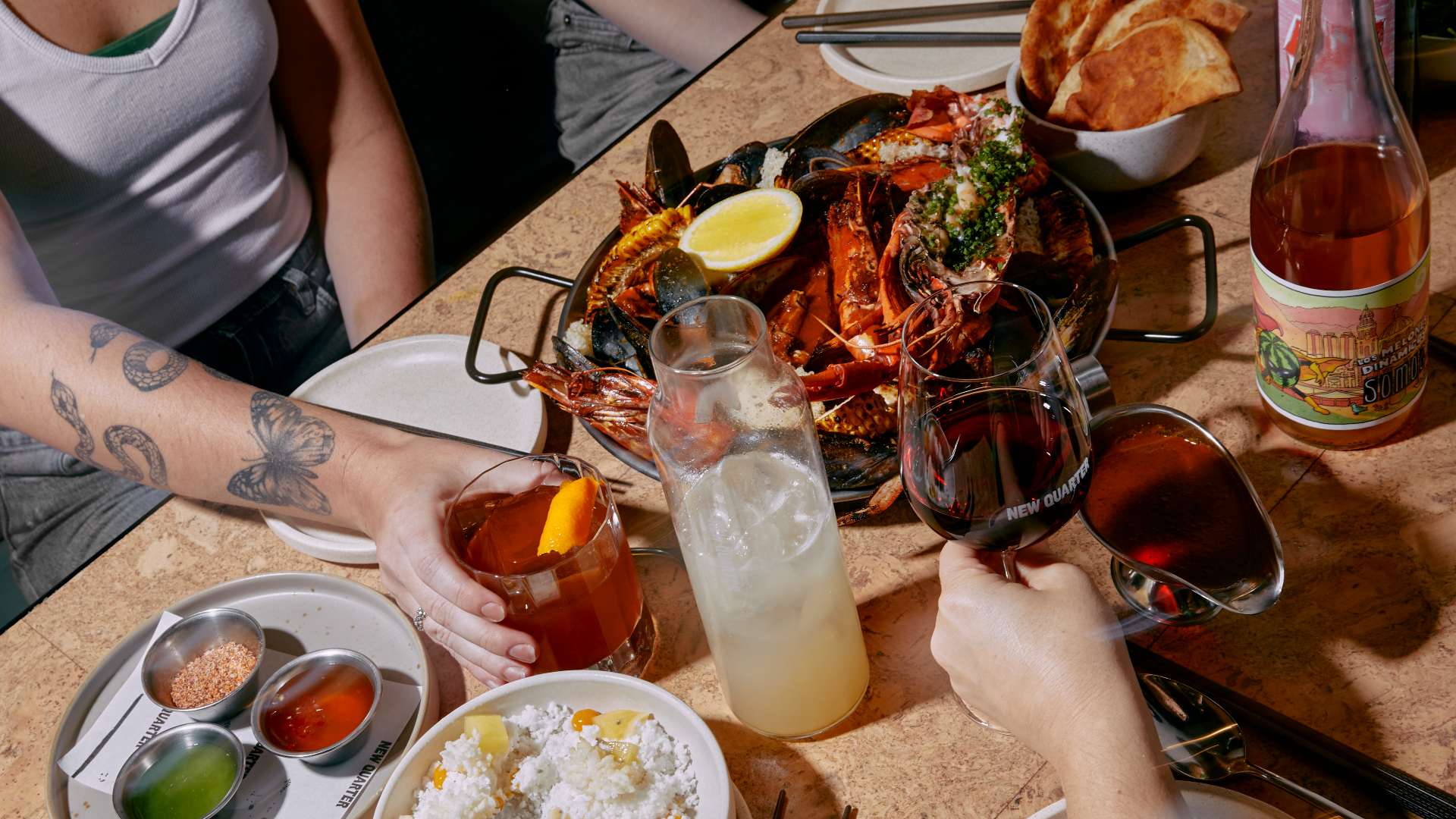 Leave your light-coloured clothes safely at home so you can dig into piles of blue swimmer crab, tiger prawns and chargrilled corn, teamed with bahn tieu savoury doughnuts and rice noodles. Even dessert is sorted, with a coconut yoghurt concoction featuring puffed rice, and sweet and sour mango.
Your lunch will set you back $60, but if you're thirsty, you can add on bottomless sips for an extra $50. Boozy options run to the likes of makrut lime margaritas and bloody marys by the carafe, local vino, and tap brews including Hop Nation's organic lager and the Bodriggy Cosmic Microwave.