Picolo
Australia's first major low- and no-booze drinks fest will have you sipping and swirling — with zero threat of a hangover.
Melbourne's already home to Australia's first permanent booze-free bar and bottle shop, and it also played host to a zero-alcohol pop-up bar by Dan Murphy's. And now, in huge news for anyone taking it easy on the alcohol front, we're getting the country's first-ever, major low- and no-booze drinks festival.
Courtesy of Revel — the minds behind Pinot Palooza and cheese fest Mould — Picolo is set to debut on Saturday, February 11, 2023, at Port Melbourne's Timber Yard. A drinks showcase of not-so-boozy proportions, it's out to spotlight the hottest drops making a splash on Australia and New Zealand's 'no-low' drinks scene; from craft beer and vino, to spirits-style creations and cocktails.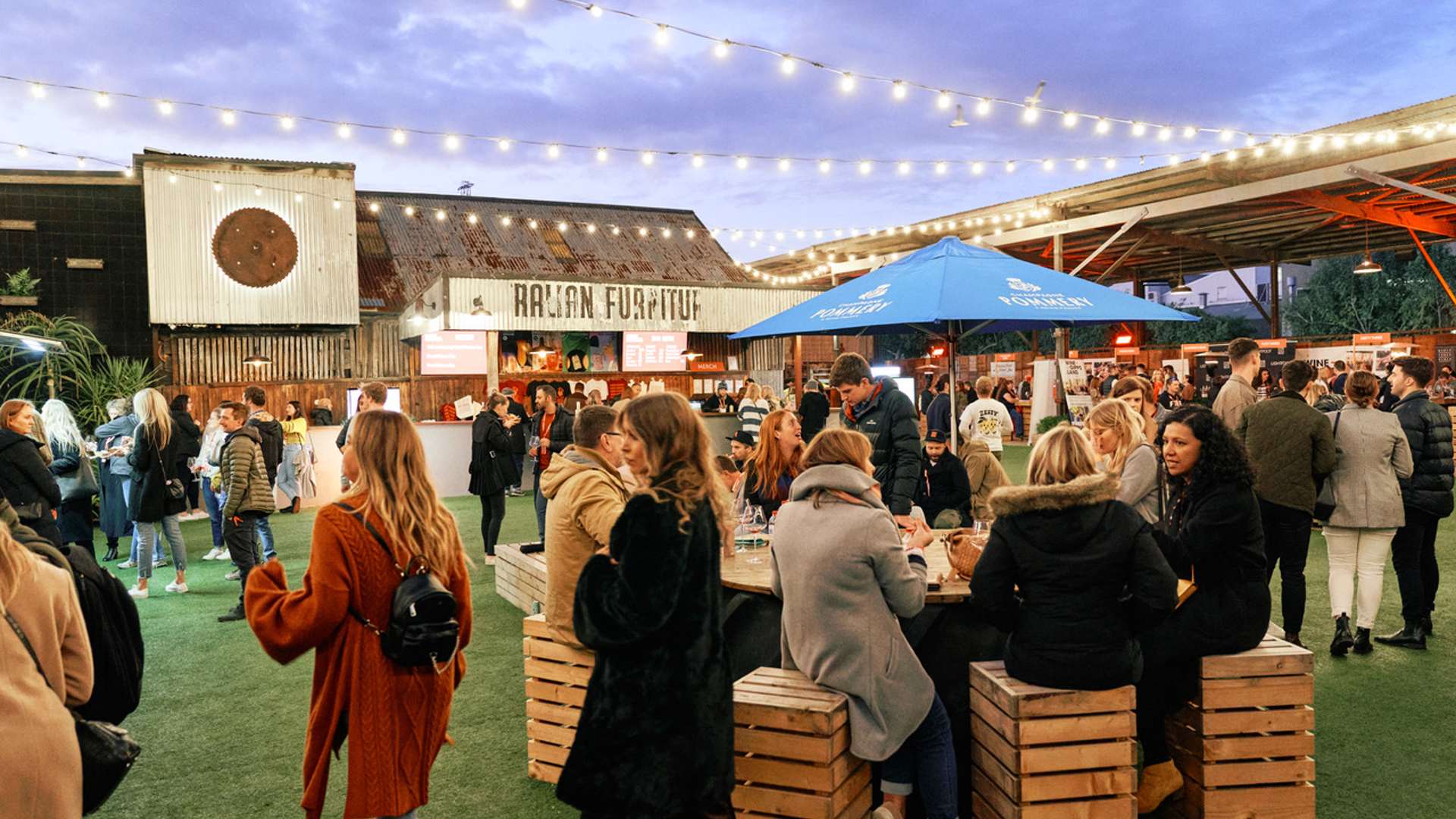 Across two sessions (12pm, 5pm), guests will be able to sip their way through goodies from 30 different producers. Expect pours from familiar names like Lyres, Heaps Normal, Four Pillars, NON, Sobah, Banks Botanicals, Giesen and Better Beer, with plenty more to be announced.
Also on the bill: a live cocktail competition featuring bar talent from the likes of HER, Pearl Diver and more. Competitors will each whip up their own signature cocktail using products showcased on the day, to be judged by a panel of beverage experts.
You'll also enjoy artisan bites from the Mould Cheese Collective stand, DJ tunes, a roller-skating rink, food pop-ups, giveaways and games — including Heaps Normal's 'beersketball' challenge. Tickets to Picolo clock in at $35, which gets you all your tastings and a Revel wine glass to keep. And all that with zero hangover awaiting you the next morning.