Vegans of the north, rejoice. Vegans of Melbourne in general who are happy to head to Northcote, too. The age of meat is waning and it's nearly your time to inherit the earth. To build your strength, head down to Welcome to Thornbury for Vegan Vegout — which is making a return for 2021 on Wednesday, February 3.
That's when the all-vegan food truck next rolls into High Street — and while the lineup changes at each event, you can expect meat-free dishes aplenty. Previous Vegan Vegouts have served up everything from vegan meatballs to vegan peking duck, so there'll be more than a few options to tempt your tastebuds.
As well as tucking into vegan and vegetarian eats at this food truck party, you'll be able to sip vegan beverages from the bar as well.
The event kicks off from 5pm, and dogs are welcome.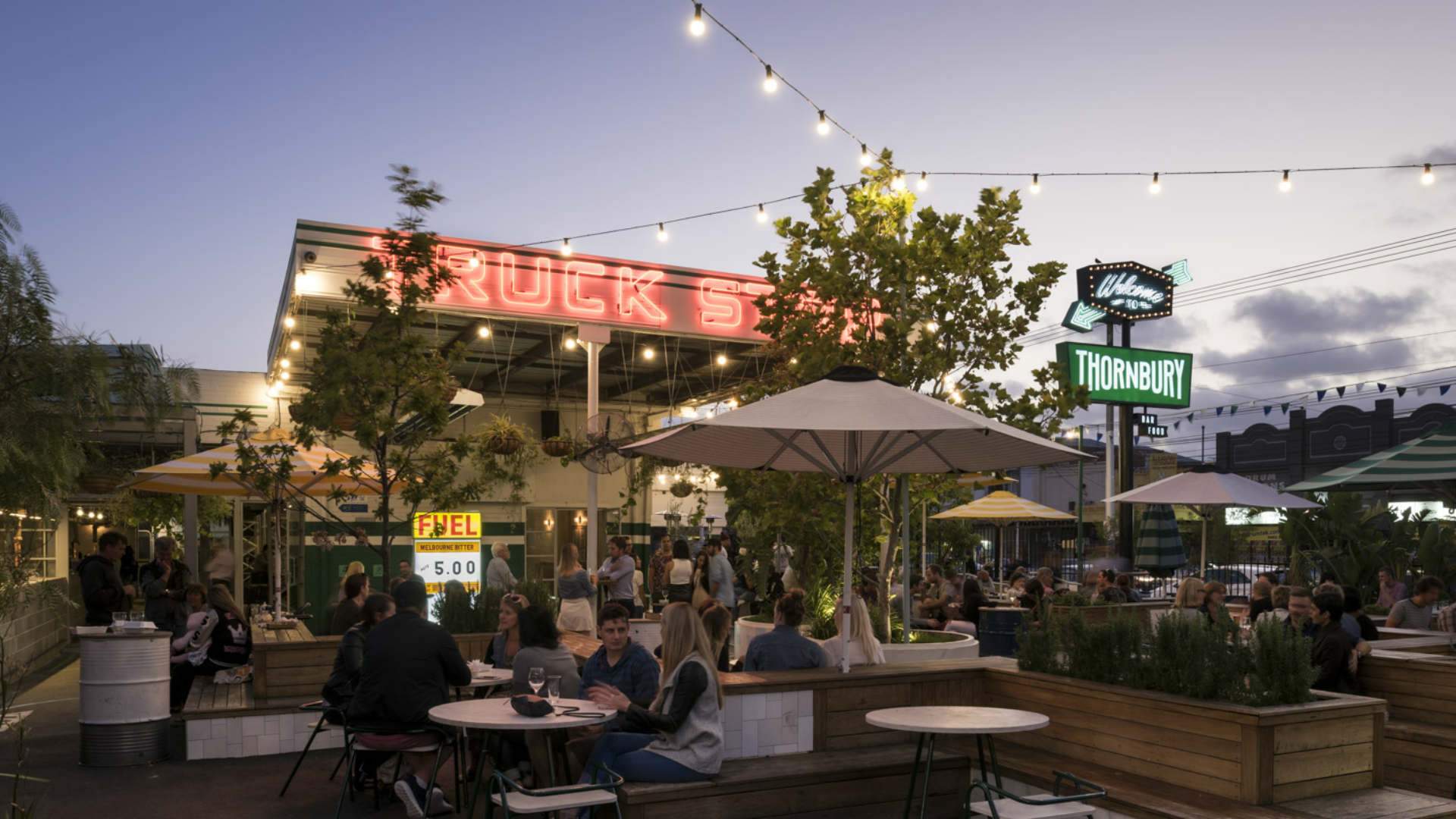 Food & Drink

Tuesday, March 2 - Sunday, May 30

El Camino Cantina Fitzroy

Food & Drink

Thursday, March 4 - Thursday, March 4

+39 Pizzeria Toorak

Food & Drink

Friday, December 4 - Sunday, March 21

Port Melbourne Dog Beach

Food & Drink

Wednesday, February 3 - Wednesday, February 3

Queen Victoria Market

Food & Drink

Tuesday, December 1 - Thursday, April 1

Pilgrim Bar
Food & Drink

Tuesday, March 2 - Sunday, May 30

El Camino Cantina Fitzroy

Food & Drink

Saturday, January 2 - Wednesday, March 31

Gertrude Grocer