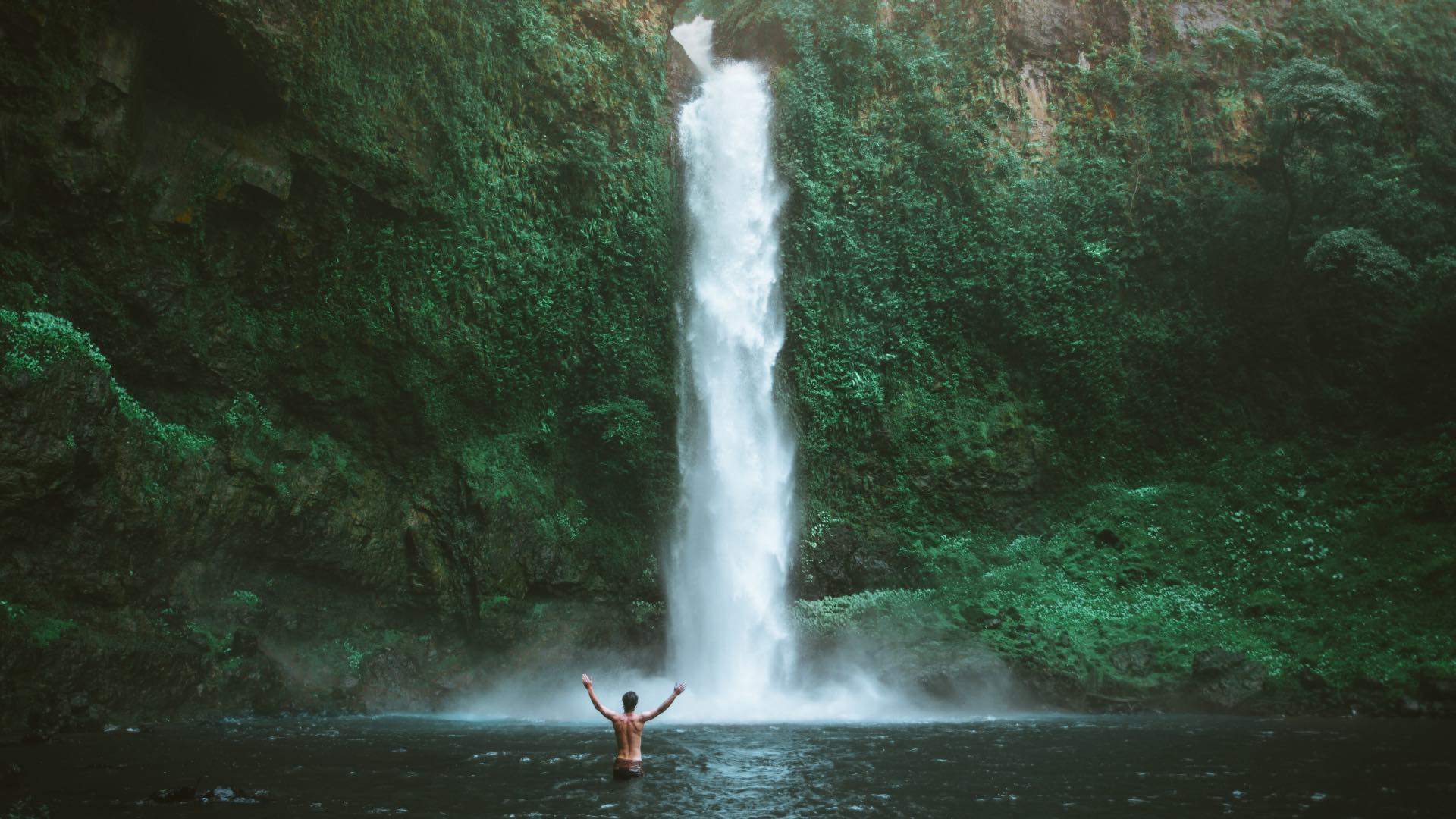 "
Explore this incredible natural playground when it truly thrives — summer.
Only in Tropical North Queensland
One moment you could be diving deep into the Great Barrier Reef. The next, you could be hiking through World Heritage-listed rainforest.
When you picture palm tree-lined beaches and lush rainforests, you might think of overseas destinations. But you don't need a passport to discover this pristine tropical paradise.
From thrilling white water rafting trips to relaxing beachfront dining, Tropical North Queensland boasts activities for every kind of traveller. Whether you want to escape to a luxe, all-inclusive island retreat or to head off the beaten track to discover a plethora of waterfalls, you'll find it all this summer in the tropics.
WHEN TO GO
Tropical North Queensland is a place you can visit any time of year but summer is when it truly thrives. If you want to swim in natural pools below gushing waterfalls or spend the day snorkelling at the Great Barrier Reef, the warmer months is an ideal time to visit.

GETTING THERE
Cairns is your gateway to Tropical North Queensland. You can fly there directly from most capital cities in Australia or via Brisbane which is just a two-hour flight away.

SPENDING MONEY
If you want to keep things budget-friendly, there are plenty of outdoor adventures to fill your trip. Or, if you've got a bit more cash to play with, there are exclusive island retreats and luxe multi-day trips to the Great Barrier Reef.
DON'T MISS
No trip to Tropical North Queensland is complete without seeing its two World Heritage-listed natural wonders: the Wet Tropics Rainforest and the Great Barrier Reef.
CHOOSE YOUR PERFECT ITINERARY
Let us help you plan your eating, drinking and outdoor adventures to maximise every second of your hard-earned annual leave in Tropical North Queensland.
Our food and drink guide has ten quintessential ways to eat and drink like a local, while our outdoor adventure guide has something for every level of thrill-seeker to experience in this spectacular natural playground. Got a trip to the Great Barrier Reef on your bucket list? We've uncovered many ways for you to experience the jewel in the region's crown. If you're wondering where to stay, consult our accommodation guide and if you're after a waterfall-filled trip, we've got that covered, too. Mix and match from the below to create your ideal itinerary for an unforgettable trip to Tropical North Queensland.