TRAVEL & LEISURE
Nine Incredible Ways You Can Experience the Great Barrier Reef in Tropical North Queensland
From no-frills water taxi rides to luxury multi-day adventures, there are many different ways you can experience the Great Barrier Reef this summer.
in partnership with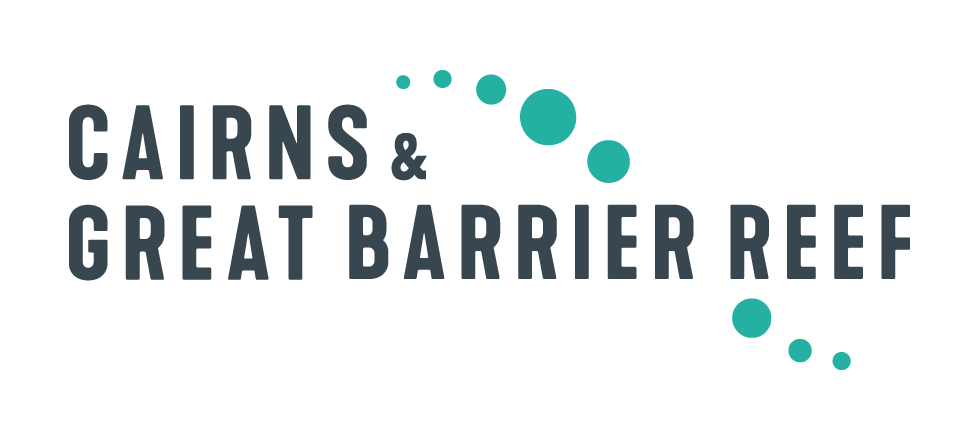 If you're looking for a way to leave the year's stresses behind and want to submerge yourself in a tropical getaway this summer, there're no better place to escape than the Great Barrier Reef. From first-time snorkelers to diehard divers, everyone will find an experience off the shores of Tropical North Queensland to get pumped about.
You can meet green turtles and manta rays, peep an abundance of mesmerising coral and give a little wave to Nemo in his natural habitat. With northerly winds bringing calmer seas and incredible water clarity, there's no better time to witness the magic of the reef than summer. 

GO DEEP INTO THE SEA WITH FIRST NATIONS GUIDES
If your idea of a perfect day in the ocean is seeing beautiful reefs and getting insightful connection to the sea, put Dreamtime Dive and Snorkel on your itinerary. Offering a unique experience, this local team will invite you to step into the Great Barrier Reef's Dreamtime.
Visiting an array of reefs unique to Tropical North Queensland, you'll be accompanied by First Nations sea rangers who are passionate marine lovers, prioritising reef preservation and sustainable tourism. With Dreamtime you'll spend the day snorkelling in some of the world's best reefs and learning about Aboriginal and Torres Strait Island traditions and cultural connection to the region.

BLAST OFF TO VLASOFF CAY FOR AN EXCLUSIVE REEF ENCOUNTER
An exclusive experience awaits with this lush trip to Vlasoff Cay — a jewel in the crown of the Great Barrier Reef. This sandy cay, with 360 degree views of the world famous reef, is also accessible via boat, but the luxe experience is from the air. But to see the sights from above, book a full-day return helicopter trip with eco-certified reef lovers Nautlius Aviation.
You'll get to spend hours with the sand between your toes, snorkelling and indulging in a gourmet picnic hamper as you drip-dry in the balmy tropical air. The cay is a popular destination, so take advantage of the summer months and beat the crowds.

ISLAND HOP ABOARD THE MISSION BEACH WATER TAXI
If you've been daydreaming about tropical islands since seeing Leonardo Di Caprio in the 2000 film The Beach, it's high time to let the Mission Beach Water Taxi bring your dreams to life. Not only will you get to visit some of the islands in the Family Islands National Park, but also get to do it while visiting the Great Barrier Reef.
To experience these incredible islands in Tropical North Queensland, jump aboard the Mission Beach Water Taxi's Three Island Tour. You'll spend the afternoon island hopping and learning about the history of the area before stopping for an afternoon swim at a secret beach. And, if one afternoon at the islands isn't enough, consider a luxe stay at Bedarra Island or get even closer to nature with an overnight camp at Dunk Island. And if you're wondering how you'll make your way back to the mainland the next day, the Water Taxi has your back.


CHOOSE YOUR OWN ADVENTURE WITH AROONA LUXURY BOAT CHARTERS
Grab eight of your closest mates and jump aboard Aroona for a totally luxurious reef experience. Whether you're exploring the reef on a day trip, or escaping the mainland for a seven-day soiree, Aroona Luxury Boat Charters is the choose-your-own-adventure experience of your dreams.
Want a jam-packed escape featuring fishing and kite-surfing, or a calmer pace with snorkelling and sipping cocktails on the top deck? Thankfully, Aroona boasts a flexibility and abundance of options that is synonymous with the area. And there's no better way to watch summer rainfall over the rainforest than from the deck as you cruise towards Fitzroy Island.

SET SAIL TO GREEN ISLAND
Green Island is the quintessential destination for the rainforest and ocean combo that Tropical North Queensland is famous for. As the name suggests, it's the only cay in the Great Barrier Reef that boasts a rainforest as well as pristine sands. Plus, Ocean Free is the only tour operator in Cairns that offers a personal sailing reef and island tour.
Ocean Free provide a tour with an exclusive reef mooring at the island. Taking a highly personalised approach, Ocean Free lets you decide how to spend your day. Snorkel straight off the boat, try your hand at an introductory dive or spend the day exploring the island's rainforest. Then, return aboard Ocean Free to relax and marvel at Green Island over a smorgasbord lunch.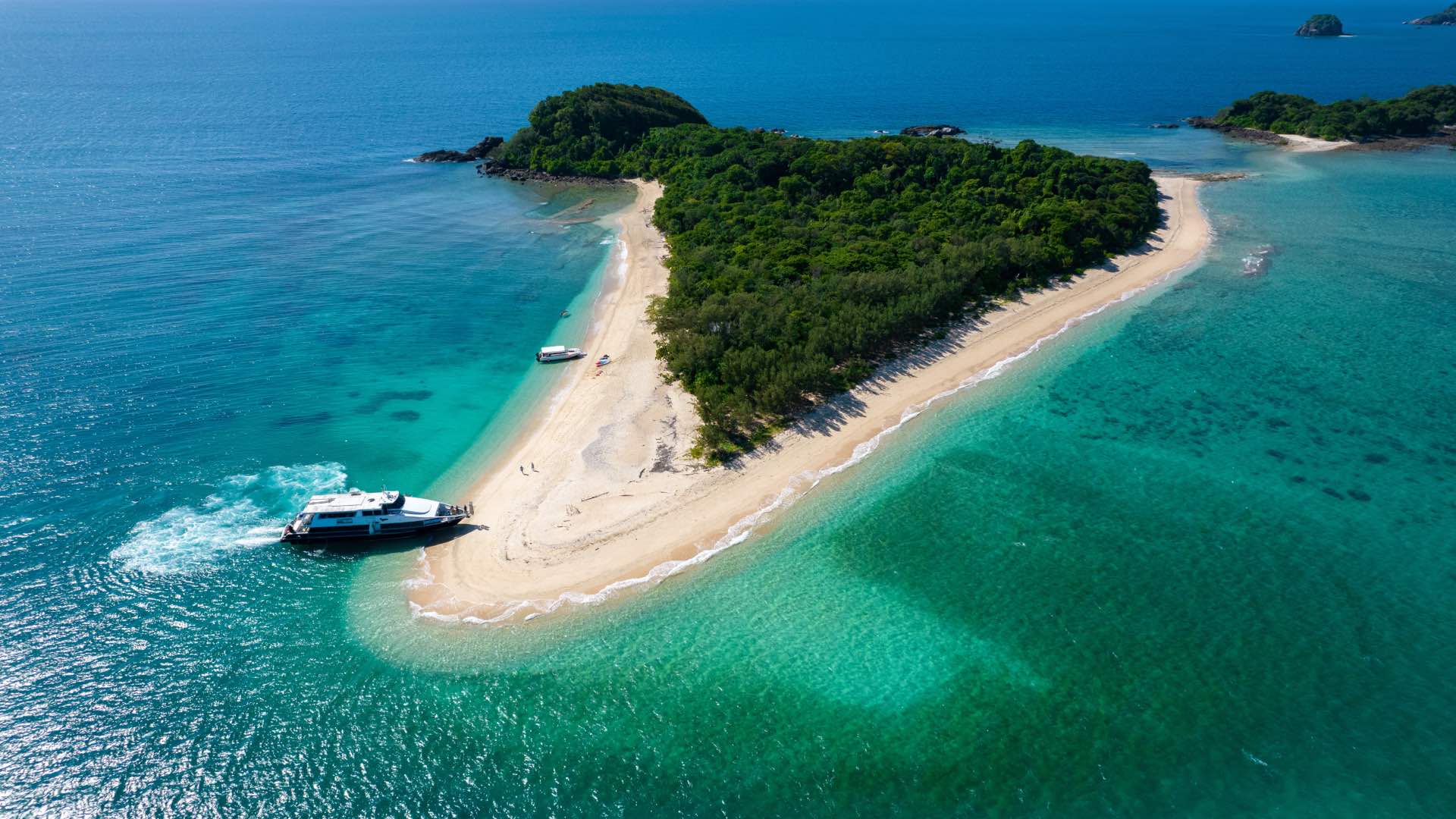 EXPLORE THE REEF FROM TROPICAL ISLAND SHORES
A day tour on the Frankland Islands Reef Cruises will take you to more places in one day than you could visit in a week anywhere else in the world. And, its tour features the shortest open water crossing to the reef in Cairns — ideal for those who are prone to seasickness.
Start the day with a quick coach trip from Cairns through UNESCO World Heritage-listed rainforest mountains to the Mulgrave River. Here, the luxurious riverboat will carry you downriver and across the sea to your base at Normanby Island. Then the day is yours to explore this secluded National Park island. You can snorkel right off the beach or explore the reef and marine life a little further afield on a guided snorkel safari experience. And sure to take a walk around the island with the tour's marine biologist who'll help you discover the diverse wildlife that flourishes in the island's rainforest and rock pools.

STAY DRY AT CAIRNS AQUARIUM
If it's childhood wonder and extensive marine knowledge you're after, then the Cairns Aquarium is ideal. Home to more than 16,000 specimens and ten different ecosystems, the aquarium is a window into the flora and fauna that call the Great Barrier Reef home — and it's only a stroll from the bustling Cairns Esplanade.
Get inspired by daily ecosystem talks, animal presentations, live diver feeds and marine touch'n'talk shows. Or, if a day of underwater wonder sets your stomach rumbling, head to the aquarium's Dundee's Restaurant to enjoy a delicious meal on the Daintree Deck and watch the warm tropical rain fall in an afternoon shower.

CATCH COLOURFUL SEA CREATURES OFF THE COAST OF PORT DOUGLAS
If you're a diehard snorkelling fan, jump onboard Calypso Reef Cruises for an unforgettable and environmentally friendly experience off the coast of Port Douglas. Relax on Calypso's dedicated snorkelling vessel, offering comfortable day beds and spacious decks, before popping on your gear and meeting some of the most exquisite marine life in the world.
The vibrant coral gardens and diverse marine life at Opal Reef are visible within a couple of metres from the water surface making it accessible for most levels of swimming skill. The trickiest part will be keeping count of how many giant clams, stingrays, green turtles and clownfish you'll spot.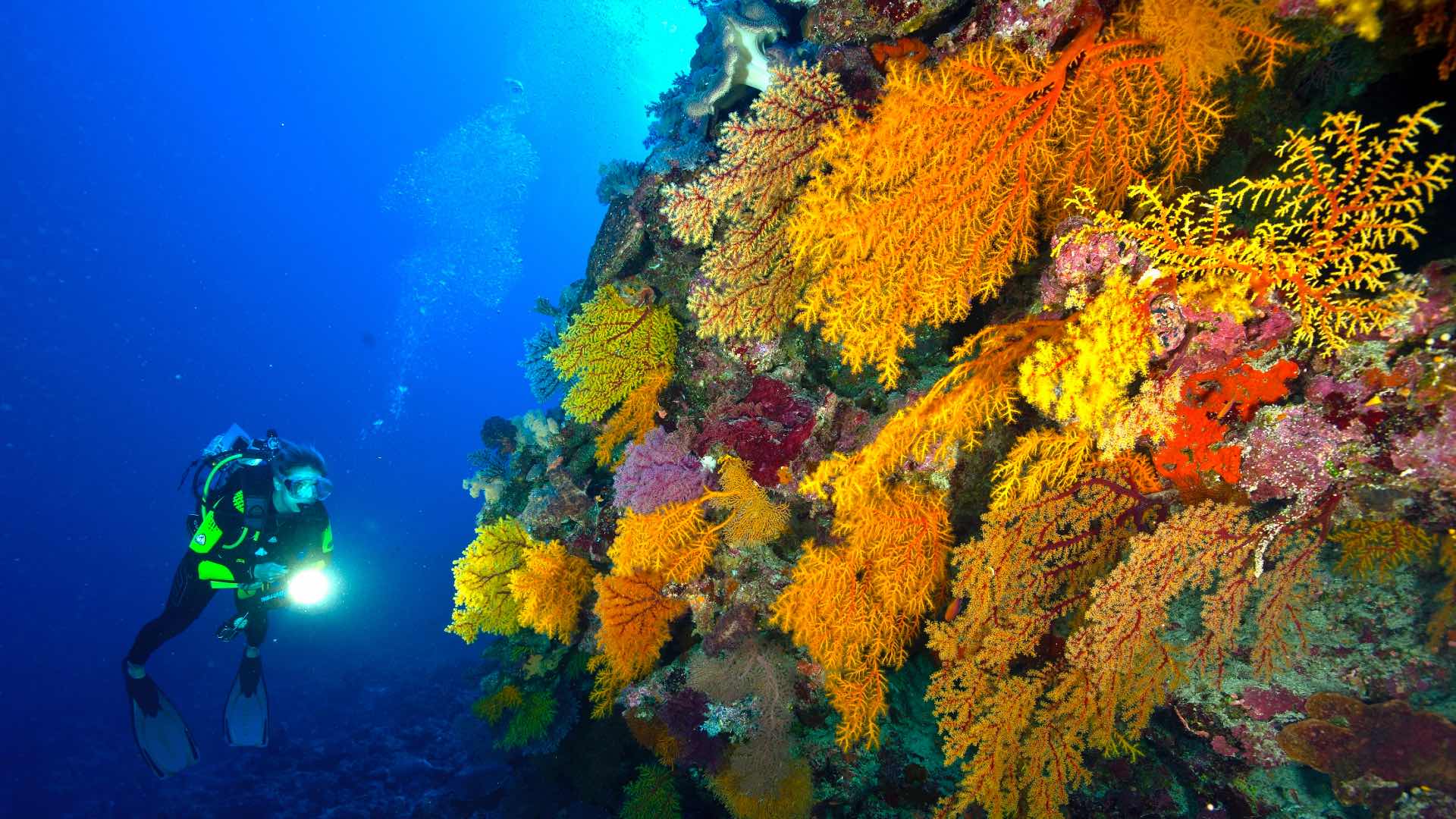 SPLURGE ON A MULTI-DAY DIVING TRIP
This multi-day live-aboard experience is the an ideal ocean getaway for accredited open water divers. Offering three-, four- and seven-day trips, Spirit of Freedom will whisk you away to Cod Hole, Ribbon Reefs and Osprey Reef — some of the most impressive dive destinations in the world.
Experience shark dives, sheer walls laced with soft corals, manta rays, and bright, abundant tropical reefs rich with biodiversity paired with hotel quality ammenities and first class meals on this lush escape. And, did we mention the boat's three decks you can relax on? They're perfect for an afternoon kip before heading out for a twilight dive.

Ready to dive deep into the reef? For more information and to discover more about a summer holiday in Tropical North Queensland, visit the website. 
Top image: Tourism and Events Queensland
Published on January 19, 2022 by Caity Booth