Ten Unmissable Activities for Adventure Lovers in Tropical North Queensland
Take a leap of faith at Australia's only bungee jump, abseil down flowing waterfalls or pitch a tent on a secluded island this autumn.
in partnership with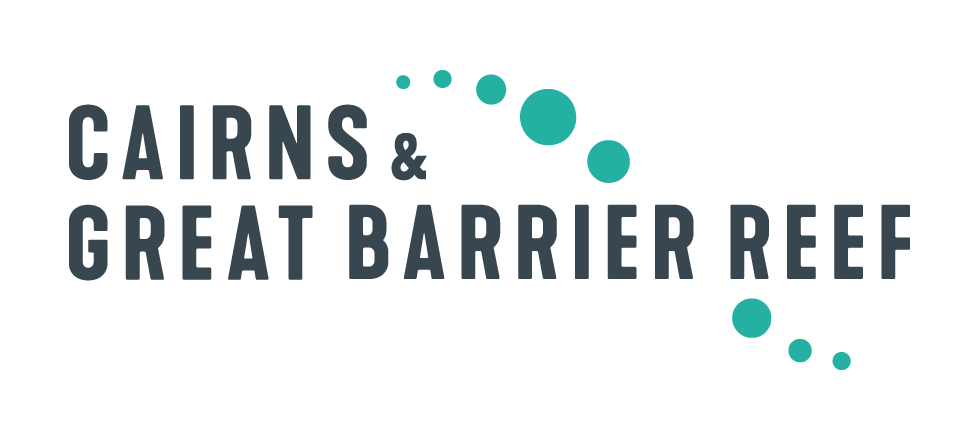 If you, like us, spent most of last year ordering take out and binge watching Ted Lasso in your undies, there's a good chance your adrenal glands are in need of a proper work out. And, with the warmer weather slowly fading, there's no better time to line up a holiday in the tropics to stretch out your summer.
One place that's filled with truly incredible activities for the thrill-seekers among us is Tropical North Queensland. From hiking through World Heritage-listed rainforest to abseiling down flowing waterfalls and camping on tropical islands, there's something for every type of adventure lover in this spectacular natural playground.
So, if you're keen for a holiday that's adventure-filled, and want to support operators who are committed to sustainable tourism practices, hit this list of unmissable things to do in the region to ensure your extended summer is a slam dunk.

ABSEIL DOWN WATERFALLS WITH CAIRNS CANYONING
If Cairns Canyoning existed in 1994, we're convinced that TLC would have actually sung: "do go chasing waterfalls". With the help of expert guides, here you'll have the truly thrilling opportunity to abseil down waterfalls, hurl yourself from towering boulders into crystal-clear water and zipline through World Heritage-listed rainforest all in one trip.
You can choose between the half-day adventures through Behana Gorge or Crystal Cascades or, if you're feeling a little more hardcore, sign up for the full-day Spillway Canyon trip.

GET WET AND WILD ON A WHITE WATER RAFTING TRIP
Imagine sitting on the edge of an inflatable raft as you float down a river through a spectacular gorge surrounded by World Heritage-listed rainforest. Sounds pretty incredible, right? Now, picture taking that same boat down steep ravines and raging rapids and you've got the wet and wild adventure that is white water rafting.
In Tropical North Queensland, you can choose to conquer a number of courses on the region's world-class rafting rivers. For a full day of adventure filled with thrills and spills on 45 rapids, book a trip on the Tully River with eco-certified rafting company Raging Thunder. Or, if you'd prefer to, quite literally, test the waters on a shorter course, try the half-day trip on The Barron River.

TAKE A LEAP OF FAITH AT AUSTRALIA'S ONLY BUNGEE JUMP
If you consider yourself a bit of an adrenaline junkie, then visiting SkyPark is a must on your trip to Tropical North Queensland. Not only is it the one place in Australia where you can bungee, but you'll get to do so while being cradled by lush tropical rainforest.
Located 15 kilometres north of Cairns, here you can leap from the 50-metre bungee that teeters over a stunning natural lagoon. Or, strap into the giant swing to reach speeds of up to 120 kilometres per hour in just three seconds with up to two mates side by side. If you're not quite ready to take the bungee plunge, try the 140-metre-high walk-the-plank obstacle instead. Whether you're a seasoned jumper or are ready to take your very first leap, the 16 different styles on the jump menu will accomodate for all levels of thrill seeking and ensure you experience a rush like never before.

SAIL OVER TREETOPS IN AN OPEN-AIR GONDOLA
If you want to get up close and personal with the oldest continually surviving rainforest in the world, make tracks to the Skyrail Rainforest Cableway located 15 minutes north of Cairns.
Aboard the cableway, you'll glide over the pristine jungle canopies between Smithfield and Kuranda, soaking in panoramic views of the rainforest and beyond before ending your trip near the banks of the heaving Barron River. You can also opt for the open-air Canopy Glider to sail top-down over the treetops with the expert guidance of a Skyrail Ranger or upgrade to the diamond view to experience a gondola with a glass floor.
To maximise your adventure, combine your treetop adventure with the historic Kuranda Scenic Railway to see the sights from a different perspective on your round trip. Plus, if you want to help maintain the tropical rainforest, you can donate to the Skyrail Rainforest Foundation which distributes funds to research and education projects that help protect and conserve this natural wonder.

PUT YOUR STAND UP PADDLEBOARDING SKILLS TO THE TEST ON THE MOSSMAN RIVER
Feel like you're pretty familiar with stand-up paddleboarding by now? Well, if you've managed to tackle the task atop local lakes and seas, it might be time to level up your balancing bravado with a paddleboarding trip on the Mossman River.
The team at Wind Swell will take you on a three-hour trip upstream to soak in the sights and sounds of the buzzing tropical rainforest. Along the way, you'll learn about the local habitat, have a chance to try out some paddleboard yoga, taste exotic flavours of local tropical fruit and cool off in the freshwater swimming hole before floating back to base. And, if that's not enough adventure, check out the company's other tours in wing surfing, kite surfing, wakeboarding and more.

GO KAYAKING WITH TURTLES IN PALM COVE
Ever wanted to set off kayaking from balmy tropical beaches lined with palm trees? Well, at picturesque Palm Cove, approximately 25 minutes drive north of Cairns, you can.
The Kayak Turtle Tour, run by Pacific Water Sports, is an unmissable half-day ocean adventure in Tropical North Queensland. Departing at 7am, you'll kayak across The Coral Sea to nearby Double Island and Haycock Island to spot green and hawksbill turtles basking in the coral reefs below. Then, you'll paddle further afield to sight rays and shovelnosed guitarfish (sometimes called shovelnose sharks) before making your way back to the shore at Palm Cove.

FLOAT ABOVE THE HILLS IN A HOT AIR BALLOON
To experience a truly exceptional adventure, sometimes you have to sacrifice a little sleep to make it happen. And, after returning from a trip with Hot Air Balloon, you'll be more than glad you got out of bed before the sun to see it rise over the magical Atherton Tablelands.
Departing from Cairns's northern beaches and Port Douglas, this tour will take you approximately one hour west to Mareeba for your ballooning take off. Once afloat, you'll experience the soft colours of dawn as you glide high over the Atherton Tablelands, soaking in panoramic views of the region. You'll arrive back in Cairns between 9-9.30am, just in time for breakfast at one of the city's excellent cafes.

SEE A SMILE FROM A CROCODILE AT HARTLEY'S CROCODILE ADVENTURES
If you've ever wondered what it would be like to have a close encounter with a real-life dinosaur, Hartley's Crocodile Adventures is about as close as you can get. Located between Cairns and Port Douglas at Wangetti, this eco-certified tourism operator has plenty of thrilling crocodile action that'll get your heart racing.
For $43, your park pass includes a cruise with crocs at the on-site lagoon, access to the daily wildlife presentations such as crocodile feedings, snake shows and the nail-biting crocodile attack show. Plus, if one dinosaur-like creature isn't enough, you can also check out the cassowary feeding. Or, if you want keep things cuddly, make sure you stop by the koala talk.

GET OFF THE MAINLAND WITH CAMPING AT DUNK ISLAND
Camping on a tropical island might seem like it's reserved for films and fantasies. But, in Tropical North Queensland, you can make it your reality at Dunk Island in the Family Islands National Park. Drive two hours south of Cairns to the idyllic coastal town of Mission Beach. Then, take a ten-minute ride across the glittering Coral Sea with Mission Beach Charters to Dunk Island where you can pitch a tent at one of only eight sites on the island.
The campground comes with all the essentials — picnic tables, barbecue facilities, hot showers, drinking water and a loo — but, you'll need to take everything else with you. Pack snorkelling gear to catch the marine life in action at Muggy Muggy Beach, a good pair of walking shoes to complete the 11-kilometre Island Circuit hike, and plenty of food to refuel and enjoy on the sands of this tropical paradise.

HIKE THROUGH RAINFOREST TO THE SPECTACULAR NANDROYA FALLS
If you consider yourself a bit of a hiking fanatic, taking the 6.6-kilometre trek through the spectacular Wooroonooran National Park to Nandroya Falls is essential while in Tropical North Queensland. Not only will you get to walk through the incredible Wet Tropics World Heritage-listed rainforest, you'll get to wash off under a thriving waterfall, too.
Start from the Henrietta Creek campground where you'll venture 700 metres into the rainforest to the start of the circuit fork. Take the right-hand track to take in smaller waterfalls, rock pools and rapid streams before reaching the immense Nandroya Falls. Cool off with a swim and enjoy a picnic lunch by the falls before completing the circuit and heading back to camp.

Ready to book your tropical escape? For more information and to discover more about a holiday in Tropical North Queensland, visit the website. 
Image: Nandroya Falls, Tourism Tropical North Queensland