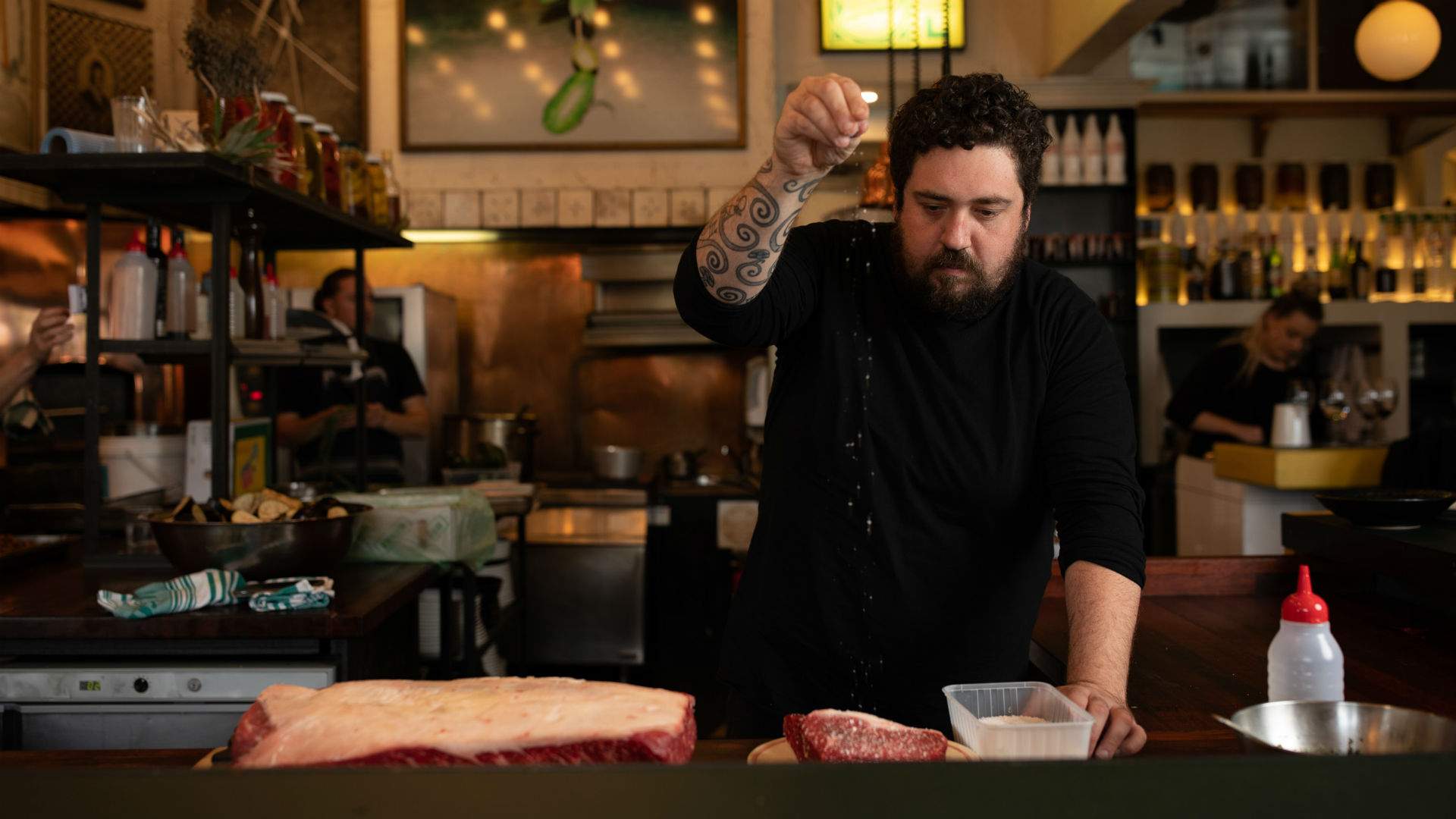 PERFECT PAIRING
DUNCAN WELGEMOED'S SLOW-ROASTED BEEF RIB WITH CHIMICHURRI
This hearty roast from the Africola chef is perfect for a cold winter's night — and you can recreate it at home.
Last month, a handful of Sydneysiders were given the unique opportunity to have celebrated chef Duncan Welgemoed cook for them in an intimate underground setting. As part of Red Rock Deli's Secret Supper series, Welgemoed — known for his popular Adelaide restaurant Africola — popped up to Sydney to host two spectacular three-course feasts.
Welgemoed cooked up a smoky storm with a menu inspired by Red Rock Deli's new limited-edition flavour — flamed-grilled steak and chimichurri potato chip. In the first course, Welgemoed served slow-roasted and smoked peppers, thoum (garlic dip) and cucumbers with charred flatbreads, while his dessert was a delightful combination of tahini ice cream, baklava and mandarin oil.
But it was the main dish — slow-roasted beef rib with chimichurri — that was the real winner. And, luckily for those that missed out, or nabbed a seat and loved it so much that you want to cook it for all your mates, Welgemoed has shared the recipe with us. And, even better, you don't need to be a pro to cook it. Read on and bookmark this one for your next dinner party — or just a chilly winter's night when all you're craving is a belly-warming feast.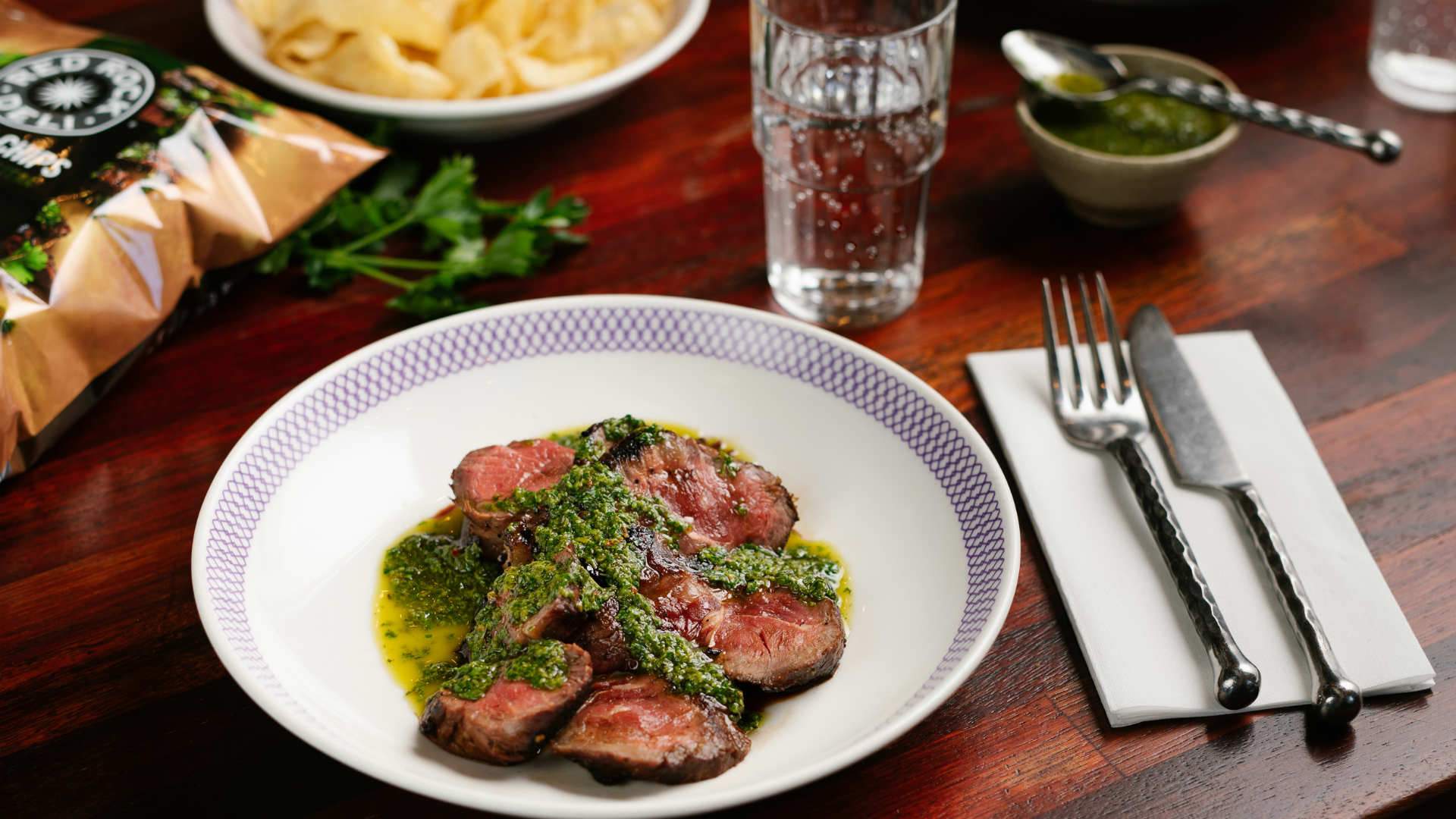 SLOW-ROASTED BEEF RIB WITH CHIMICHURRI
INGREDIENTS: BEEF RIB
2.2 kg beef rib roast with sinew removed (top layer of fat left on)
1 tbsp olive oil
Half bunch thyme, plus 1sp of extra leaves
2.5 tbsp plain flour
150 ml white wine
450ml brown chicken stock
INGREDIENTS: ROAST POTATO
12 small desiree potatoes, peeled
2 tbsp rendered beef fat
8 garlic cloves, unpeeled and bruised
4 sage sprigs, torn and stalks discarded
rosemary
INGREDIENTS: CHIMICHURRI
1 cup flat-leaf parsley (firmly packed)
125ml olive oil
125ml red wine vinegar
1/4 cup coriander (loosely packed)
3 garlic cloves, finely chopped
1 tsp dried chilli flakes
Click through the gallery below for the full recipe.
To discover more winter warming recipes and to check out upcoming Red Rock Deli Secret Suppers in your city, head this way. 
Images: Josh Geelan.
Illustrations: Barry Patenaude.