FOOD & DRINK
Beer DeLuxe's New Online Shop Lets You Buy Rare Drops from Its Impressive Cellar Collection
Get hard-to-find international beers delivered to your doorstep.
If ever there was a time that Melbourne needed a nice, strong drink, it's now, as the city settles into its second stretch of lockdown and another big dose of social isolation looms ahead. Thankfully, bars and bottle shops across town are ensuring that thirsty locals are spoilt for choice in the booze department, offering a plethora of top-notch takeaway and delivery options.
For beer lovers, that lineup just grew even bigger, with the launch of the brand-new Cellar Shop from craft beer haven Beer DeLuxe in Federation Square. For the first time, the venue is offering the public a taste of its long-nurtured cellar collection, which lives under lock and key deep beneath the bar's Flinders Street beer garden. This curation is a treasure trove of beery goodness, featuring stacks of rare, hard-to-find drops sourced from all across the globe. And it's now yours to raid — virtually — for your own drinking pleasure.
Up on the newly hatched online shop, you'll find a selection of these boutique brews to browse and buy, with delivery available to a bunch of Melbourne metro suburbs from 3–5pm Thursday–Saturday. Or, you can pick up your purchase direct from the bar, between 1–6pm Thursday–Sunday.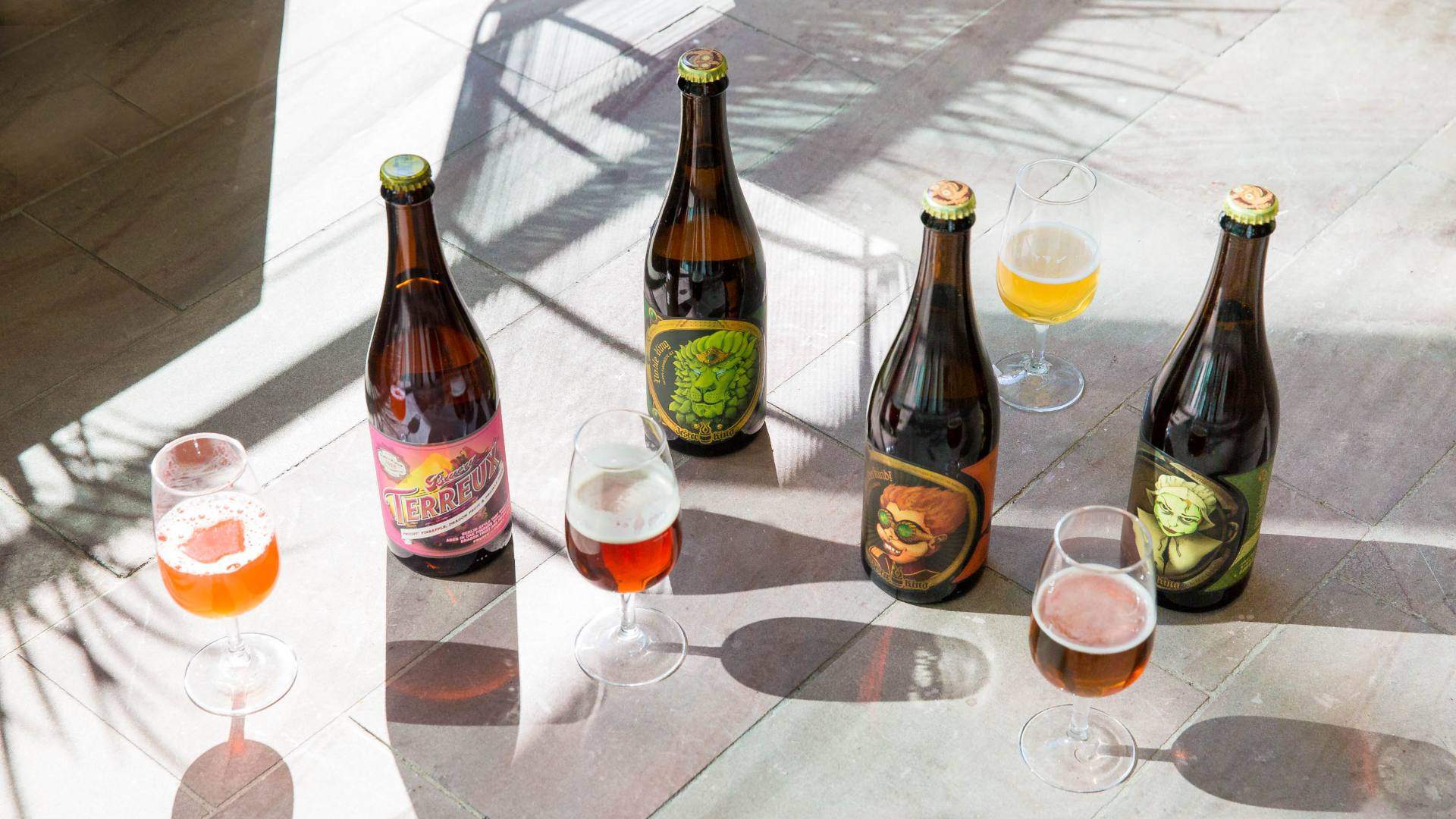 There's something a bit special here for just about every palate, from Mikkeller's Danish wild ale aged in wine barrels for 14 months, to a range of funky farmhouse creations by acclaimed Texan brewery Jester King. Expect to find saisons, sours, stouts infused with sea salt and chilli, and even a super rare three-brew blend from the USA's AleSmith, crafted for its 20th anniversary.
Beer DeLuxe is also doing growler fills (500 millilitre, one litre and two litre), with a tap lineup that currently includes the likes of a witbier from Future Mountain and Hop Nation's 'Hazed & Confused' hazy IPA. And as always, there's a tidy selection of tinnies from familiar favourites like Stomping Ground, Fixation and Garage Project rounding out the fun.
The Beer DeLuxe Fed Square Cellar Shop launches online from noon on Saturday, July 18. Deliveries run to select local suburbs from 3–5pm Thursday–Saturday. And from 1–6pm, Thursday–Sunday, you can pick up in-store from Beer DeLuxe Fed Square, The Atrium, Federation Square.
Published on July 18, 2020 by Libby Curran