FOOD & DRINK
Future Mountain Is Melbourne's New Brewery and Taproom with a Focus on Funky Wild Ales
Stop by to sink a peach sour or bourbon oatmeal stout surrounded by oak barrels.
Future Mountain Is Melbourne's New Brewery and Taproom with a Focus on Funky Wild Ales
Stop by to sink a peach sour or bourbon oatmeal stout surrounded by oak barrels.
---
Melbourne's northern suburb of Reservoir is now home to a brand new craft brewery — and it's doing things a little differently. Future Mountain Brewing and Blending is focused on creating farmhouse-style brews, inspired by the old world taprooms of Europe and a growing trend in the States.
Expect wild fermentation ales and barrel-aged sours on offer in small batches here. Co-owners Ian Jones and Shane Ferguson have five years' experience in the field, having met at Boatrocker Brews — which is also known for its wild and sour ales. Their partners Elisa Jones and Kara Rasmanis (respectively) have joined them in this new venture, too.
Apart from using wild yeast and bacterial strains, the team has also partnered with local Yarra Valley fruit growers, wineries and coffee roasters to create truly seasonal brews. At the moment, the venue's 12 taps are pouring apricot, cherry and peach sour beers, along with a white ale, a golden sour blend, two German-style pilsners and two farmhouse ales. Upcoming beers include a hoppy saison, raspberry barrel-aged sour and a bourbon barrel-aged oatmeal stout for the winter months.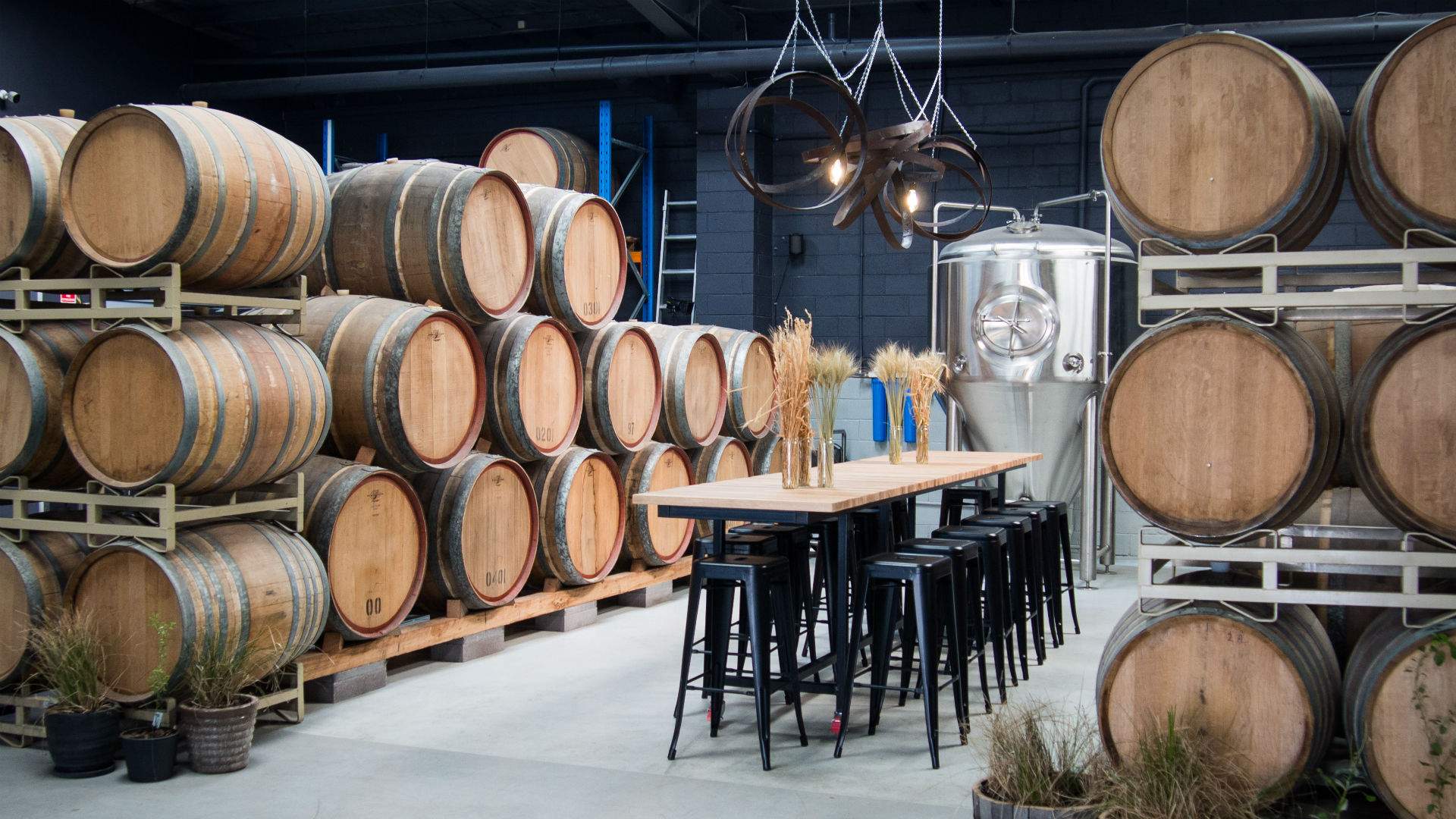 The taproom is set amid stainless steal tanks and oak barrels. For food, there are pides, flatbreads and pies available in house, along with delivery from neighbouring pizza joint Unique Gourmet Pizza Bar and all the Uber Eats you fancy.
Wild ales and European-style farmhouse brews are becoming increasingly popular in Australia, with Sydney also home to Wildflower Brewing and Blending and plenty of breweries starting up barrel-aged programs around the country.
Future Mountain Brewing and Blending is now open at 703–707 Plenty Road, Reservoir. Opening hours are Friday 4–11pm, Saturday noon–11pm and Sunday noon–8pm.
Published on May 09, 2019 by Marissa Ciampi