FOOD & DRINK
The Melbourne Mixtape Vol. 2 Is the New Cocktail Box Showcasing Eight of the City's Best Bars
Bar hop to eight different bars — and try eight different drinks — without spending a pretty penny on Ubers.
The Melbourne Mixtape Vol. 2 Is the New Cocktail Box Showcasing Eight of the City's Best Bars
Bar hop to eight different bars — and try eight different drinks — without spending a pretty penny on Ubers.
If those lockdown booze stocks are getting low, here's a very fine lineup of libations to add to that collection and ensure you at least spend step two of the government's roadmap sipping in style. The Everleigh Bottling Co has just dropped a second edition of its collaboration cocktail pack, dubbed The Melbourne Mixtape Vol. 2. And just like the August debut — which quickly proved a sell-out success — this one showcases a mix of bottled (and bagged) cocktails from some of the city's most-lauded bars.
This time around, the lineup has been expanded to feature specialty sips from eight venues, with Bar Margaux joining the OG lineup. Expect a brand-new crop of creations, including the Mediterranean-inspired Antica Fashionista from Bar Americano, Capitano's sherry cobbler, a classic Everleigh martini, and a coconut and vermouth number Above Board has coined the Mouton Noir. Black Pearl is there with its Tortuga — blending gin, curacao and yuzu vermouth — Bar Margaux is whipping up an Americano Perfecto to be topped with beer, Mjølner pays homage to its Viking sensibilities with the rum-infused Reginleif, and you'll find a wax flower and white chocolate G&T from the masters at Byrdi.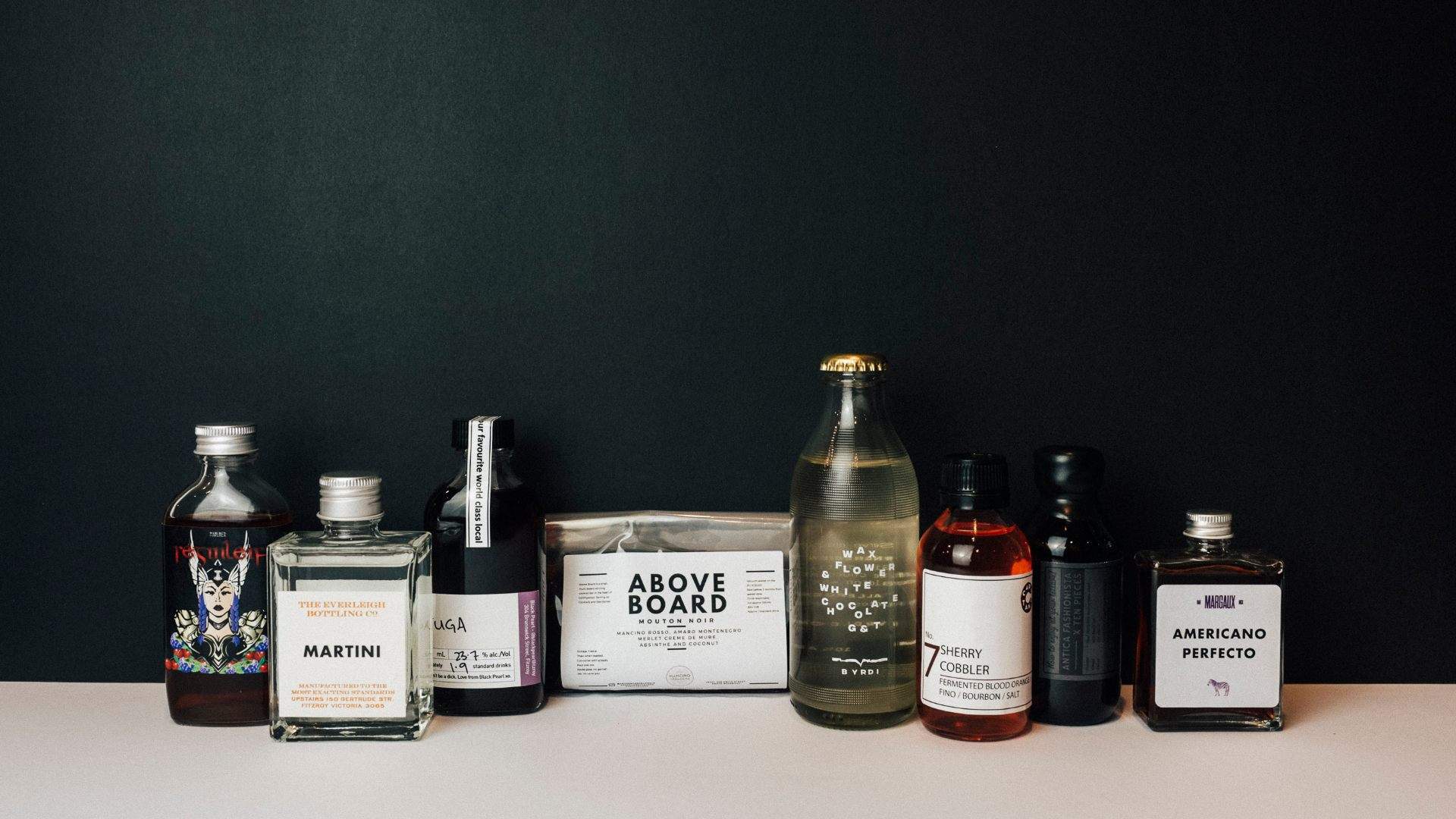 Each of the single-serve cocktails comes with specific serving instructions, ready to chill, pour and devour. What's more, you can have the pack sent directly to your home, with shipping available across Australia, except for the Northern Territory and South Australia.
Once again, The Melbourne Mixtape is serving as a tasty reminder that just because you can't get out and experience Melbourne's world-class bar scene the way it was intended, doesn't mean you can't still enjoy crafty cocktails from some of its finest operators. You'll also be helping out these venues directly, with every bit of profit from the cocktail packs sold heading back to the bars themselves.
The Melbourne Mixtape Vol. 2 is available to buy for $150 from The Everleigh Bottling Co website.
Images: Tash Sorensen
Published on September 30, 2020 by Libby Curran