FOOD & DRINK
Five Things to Try at Melbourne's 2019 Night Noodle Markets
With Japanese soufflé pancakes to one-hander cheesy beef-filled waffles, there are a lot of food decisions to be made at this year's market — we'll help you make them.
The mercury is slowly rising again as summer nudges closer, Daylight Savings has kicked into gear and people's moods are altogether cheerier. Which means it's almost time for Melbourne to get its noodle on once again. Yep, the Night Noodle Markets are gearing up for another season, whipping Birrarung Marr into a frenzy of sounds, smells and street food from November 7 to 24.
The markets' 2019 edition is dishing up a jam-packed culinary program that's as big as ever and with that comes with an eye-watering array of choice. If you're feeling a bit daunted by all that decision-making and wondering how best to navigate the smorgasbord of eats, we've got your back. Avoid any bouts of indecisiveness and squeeze the best out of your Night Noodle Markets visit with our lineup of top food picks worth checking out.
Get excited for attention-grabbing noodle dishes, cloud-like soufflé pancakes and fried chicken buns that'll require both hands and a whole stack of napkins.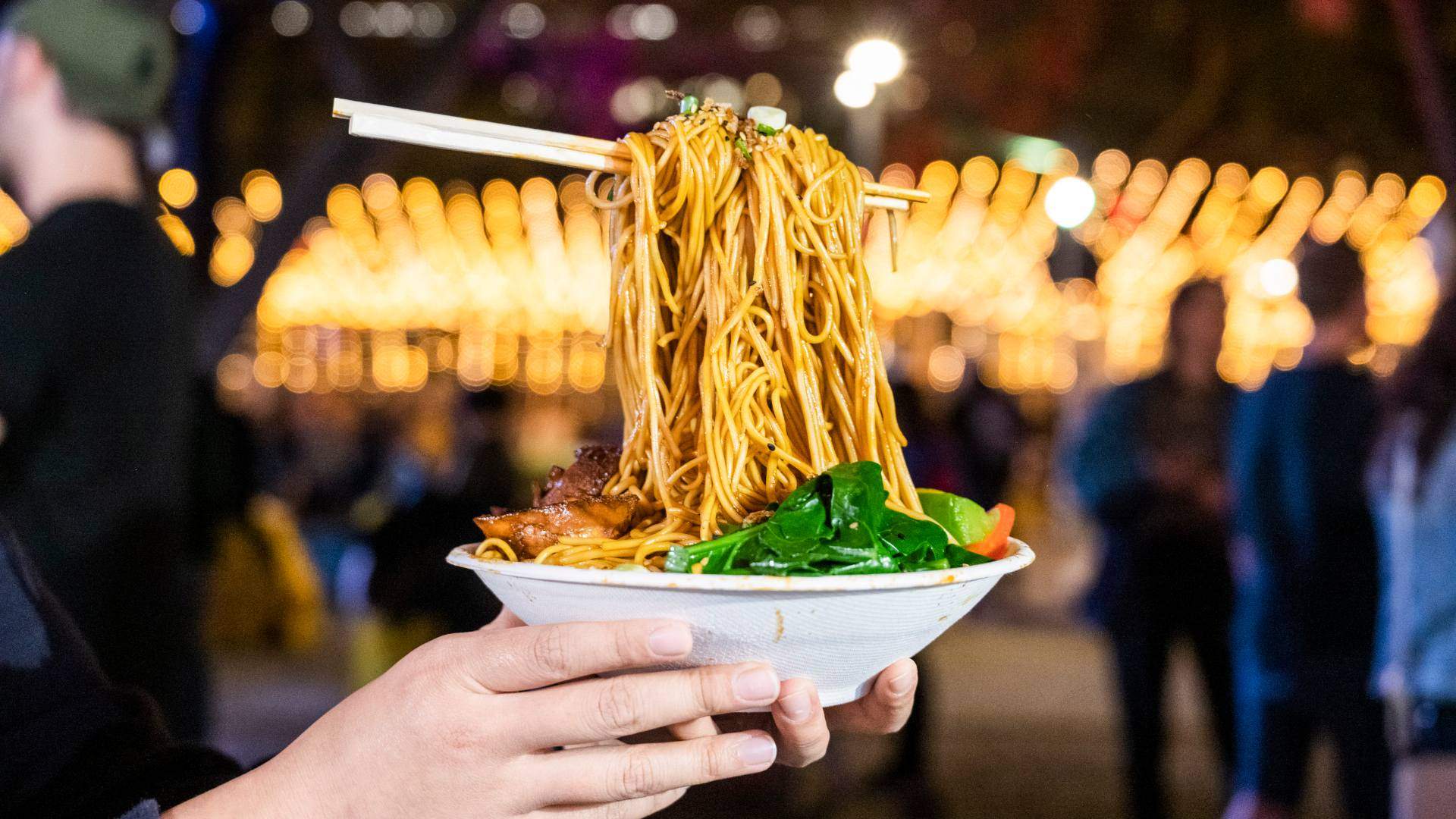 THE BIG BOSS FLYING NOODLES, THE FLYING NOODLE
Is it magic? Is it a feat of aerodynamics? No, it's simply the show-stopping signature dish from The Flying Noodle. Featuring a serve of chopsticked noodles suspended mysteriously in the air, this menu hit is designed to be devoured with your eyes, as well as your mouth. There are three gravity-defying variations on offer at this year's Night Noodle Markets, including The Big Boss, which teams those cascading egg noodles with seasonal veggies and marinated chicken in a rich red wine sauce. How do they do it? You'll just have to order one and find out.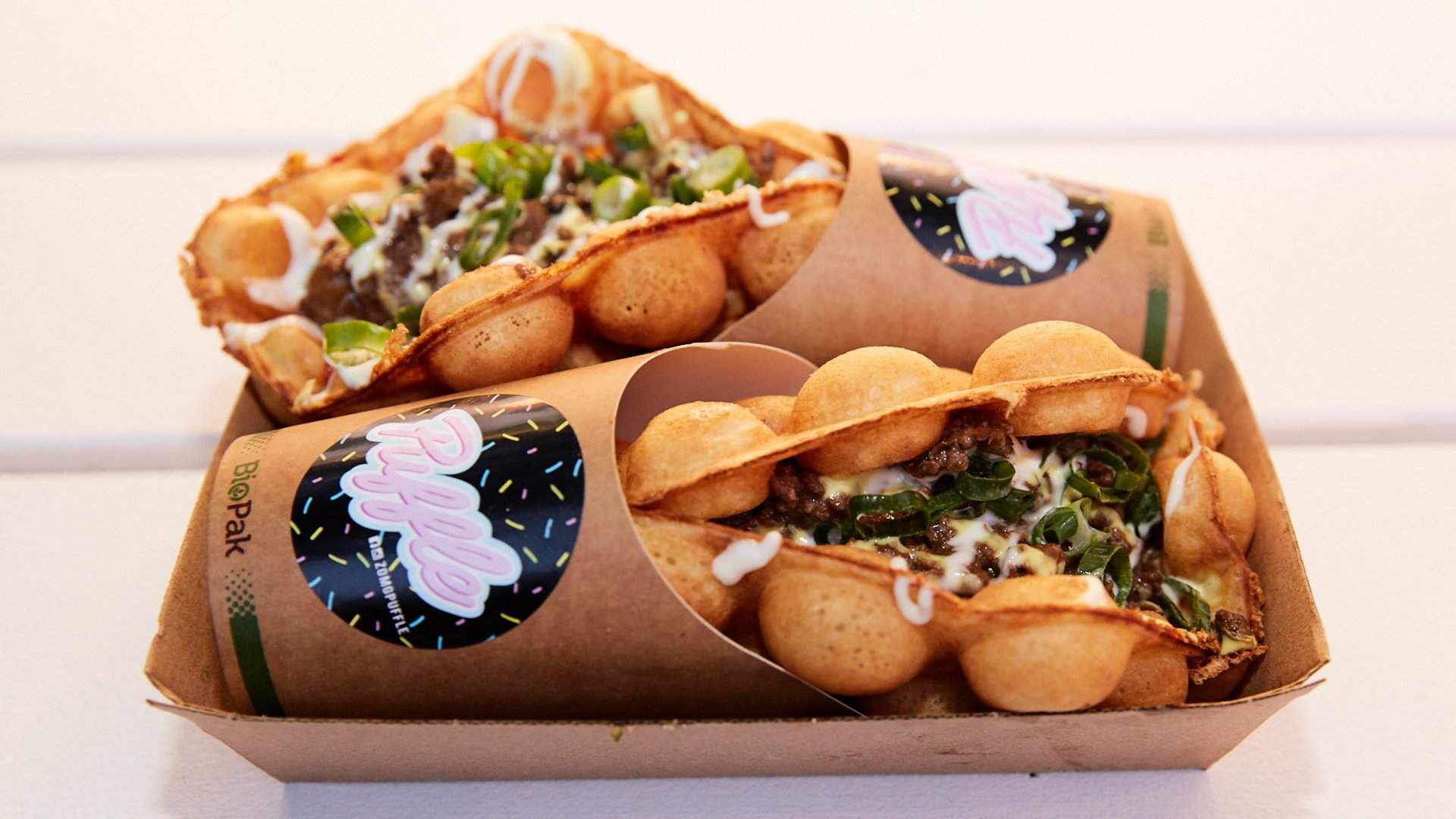 CHEESEBURGER PUFFLE, PUFFLE
Everyone loves a quirky, cheesy food creation and this one's as fun to say as it is to eat. A return favourite from last year's markets, and a riff on the egg waffles you'll find at street stalls in Hong Kong, Puffle is a kind of savoury waffle cone crafted from cheese and filled with various flavour combinations. This month, Puffle is out to win you over with two different decadent versions of its dish, including the cheeseburger — an assembly of chopped bulgogi-style beef and extra melted cheese, finished with lashings of sweet and spicy ketchup, mustard and Japanese mayo — and a KFC option with spicy Korean-style fried chicken. But, whichever filling you opt for, just know you're in for a crunchy, oozy and delightfully messy ride.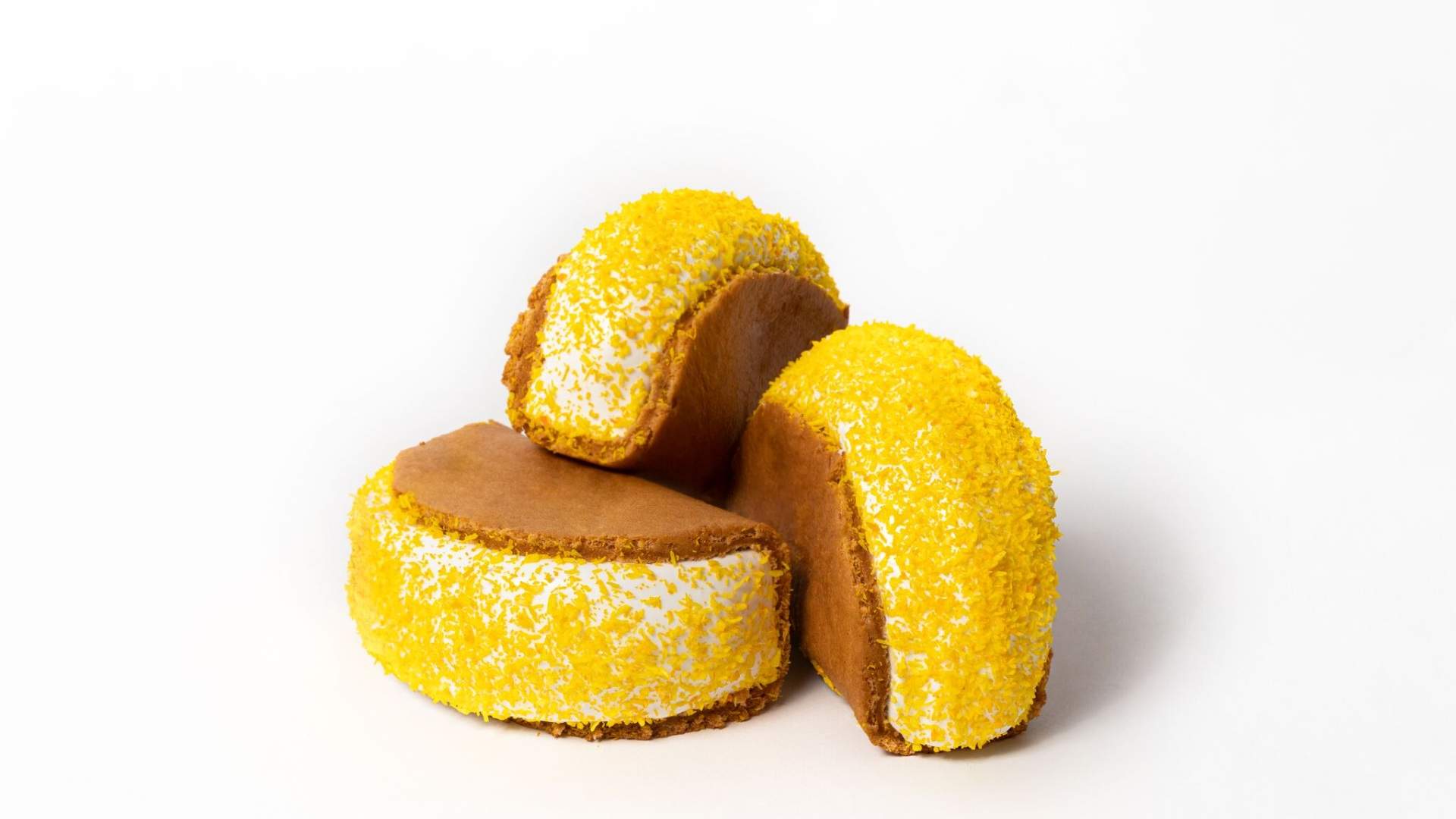 EYE OF THE THAI-GER, GELATO MESSINA
Seventeen years on and national sweetheart Gelato Messina continues to throw down inventive frozen treats left right and centre. The purveyors of weird and wonderful dessert concoctions will be showing off their latest designs at this year's Night Noodle Markets and each is a modern reworking of some classic Thai flavours. For a tasty frozen snack you can hold in one hand, try the Eye of the Thai-ger — which looks a bit like a fluffy dessert taco. It's a satisfyingly creamy fusion of Thai milk tea gelato and cheesecake mousse cradled in a layer of tea sponge. The dessert is then dunked in soft meringue and finished with a healthy dusting of coconut. We doubt you'll want to stop at just one.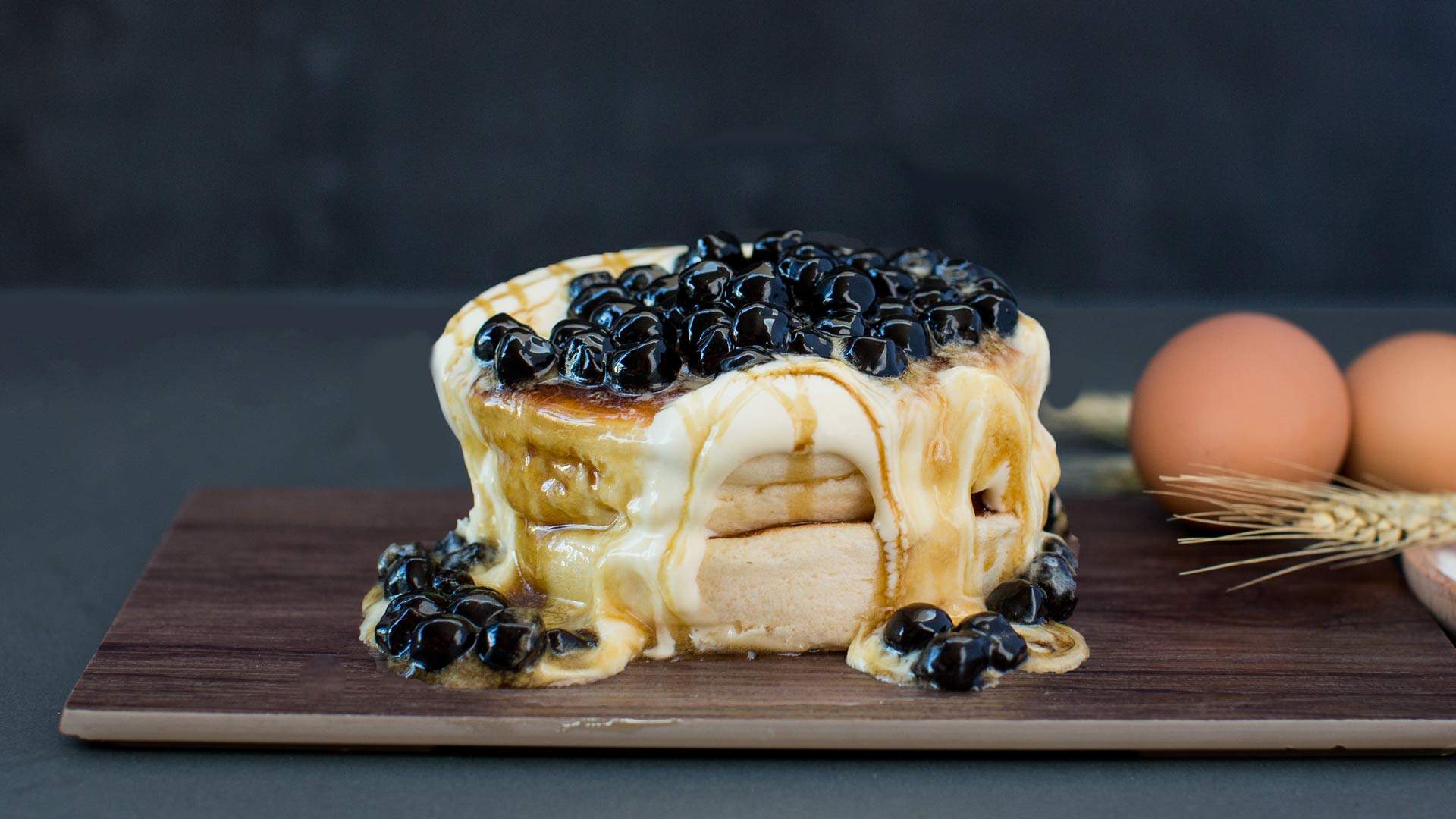 CRÈME BRÛLÉE SOUFFLE PANCAKE, KUMOKUMO
Master of airy-light, fluffy, Japanese-style soufflé pancakes, Kumokumo is gearing up to launch its first permanent Aussie stores soon. But Melburnians can score themselves a sneak preview when the brand descends on the Night Noodle Markets, slinging a selection of its decadent dessert creations. For a multi-textural hit, you'll want to get stuck into the crème brûlée soufflé pancake. This one stars those signature cloud-like pancake rounds, crowned with soft custard and a layer of crisp caramelised sugar, and served with a healthy splodge of mixed berry compote.


KFC, BAO BROTHERS
Food truck crew Bao Brothers has made a name for its clever Asian eats — namely its pillowy bao buns that come loaded with flavour combos like honey prawn and sriracha, and chicken katsu with curried egg mayo. The team's heading to this year's Night Noodle Markets with an equally creative menu in tow, slinging bites to delight vegans, meat-lovers and everyone in between. For a plant-based feed that packs a big flavour punch, see its riff on KFC: Korean-style fried cauliflower. Cauliflower florets are slathered in a Korean chilli glaze, fried till golden and crispy, and finished with a hit of lime and toasted sesame. No meat? Definitely no worries.

The Melbourne Night Noodle Markets are happening at Birrarung Marr from Thursday, November 7, to Sunday, November 24. Check out the full food lineup here.
Top images: Kimberley Moore
Published on November 06, 2019 by Libby Curran