FOOD & DRINK
Two of George Calombaris' Made Establishment Jimmy Grants Will Reopen as Hella Good Souvlaki Spots
The vegan and gluten free-friendly souva spots will open in Emporium and Fitzroy this year.
It's been a month since the George Calombaris-led Made Establishment Group went into voluntary administration and announced the closure of twelve of its Melbourne restaurants and eateries. And while the future still looks uncertain for most of those venues, five have already been snapped up by new owners, including the Jimmy Grants in Fitzroy and the CBD, which have been purchased by the owners of 24-hour Greek institution Stalactites.
As well as its legendary Lonsdale Street eatery, the hospo group also owns takeaway shop Hella Good, with the first store opened along Elizabeth Street in 2017, which it plans to replicate at these newly purchased sites.
Hella Good has a simple menu, offering just four souvas, including marinated lamb and chicken sliced from the spit, plus veg and vegan options. The shop also has a Coeliac Australia accreditation (and is one of the only Greek restaurants in Australia that does) and all sandos can be made using gluten-free pita. Diners can also tuck into various snack packs and house-made dips, including the requisite tzatziki and hummus, plus tarama, babaganoush and spicy feta and chilli.
With all souvlaki coming in under $15, snack packs sitting at $16 and desserts (baklava and rice pudding) both $5, Hella Good is a pretty affordable dinner option — and a good post-drinks option, too. The Elizabeth Street store is also open till 5am on Friday and Saturday and we're expecting the two new ones will also open equally late.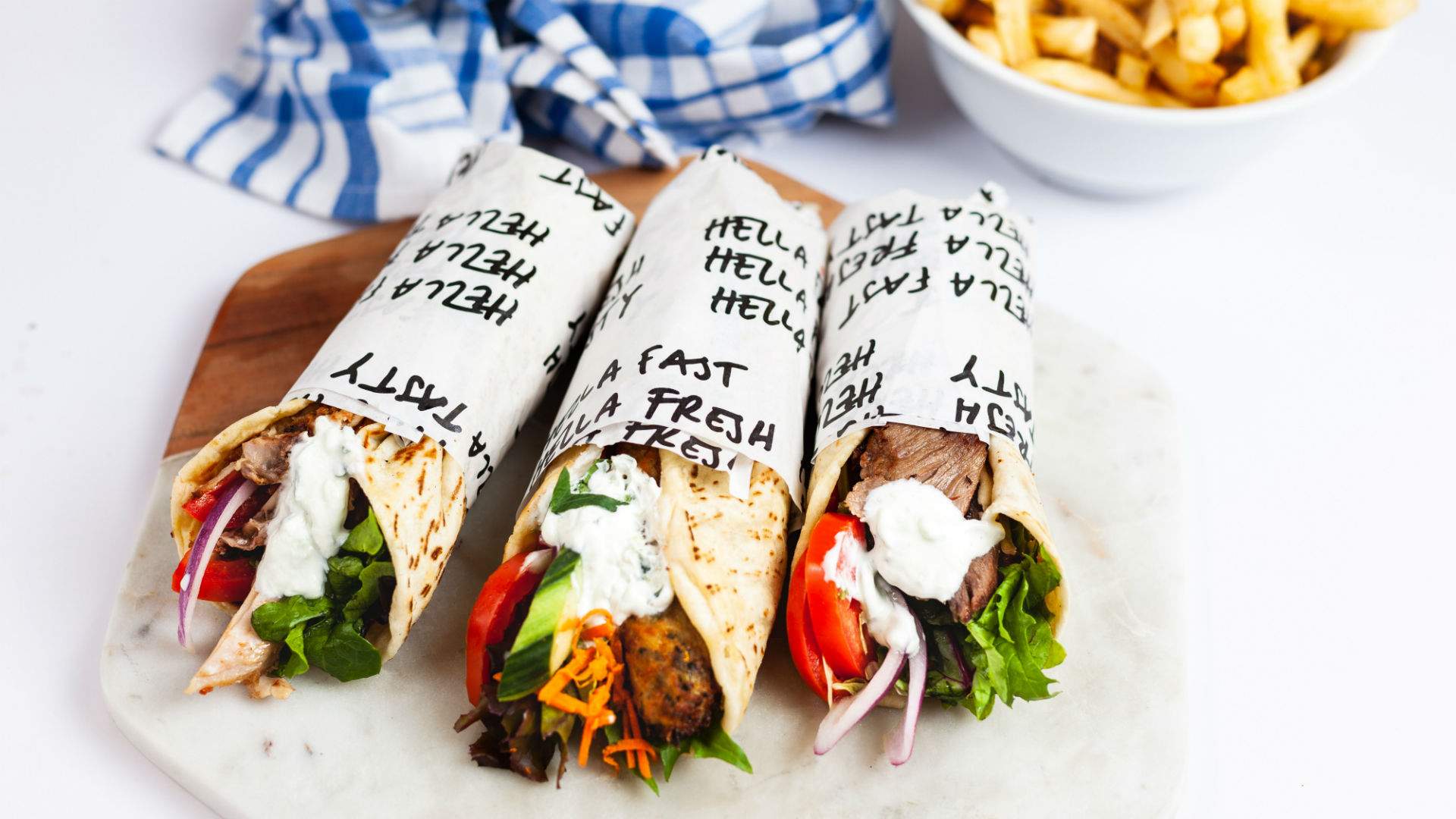 The Emporium location of Hella Good is set to open in mid-2020, while the David Street digs are slated for a late-2020 launch. The new owners plan to rehire many of the existing staff from each store, too.
At present, five other Jimmy Grants, as well as Made Establishment's Elektra Dining in the CBD and Hotel Argentina in Williamstown, remain unsold. But, the former Kew and Brighton Hellenic Republic outposts and the short-lived, vegetable-forward Crofter Dining in Brunswick East (previously the site of the OG Hellenic Republic) all have new owners. The latter is set to become the new home of The Que Club — a barbecue-focused eatery, cooking school and retail store currently located in Fitzroy North.
The Made Establishment closures come after wage scandals shook many of its restaurants, with the group admitting to staff underpayments of up to $7.8 million. KordaMentha also highlighted the resulting huge dip in patronage, as well as a dive in consumer spending, rising food prices and competition with food delivery services as reasons for the group's financial woes.
The two new Hella Good outposts are slated to open in mid and late 2020 at Emporium, 287 Lonsdale Street Melbourne and 113 David Street, Fitzroy. We'll keep you updated with these opening, as well as the news on The Que Club and the new Kew and Brighton venues.
Top image: Hella Good
Published on March 10, 2020 by Libby Curran