FOOD & DRINK
Melbourne Food & Wine Festival Has Just Dropped Its Jam-Packed Ten-Day 2020 Program
Hot chip parties, lunch with Alison Roman and a nostalgic exhibition dedicated to 'The Australian Women's Weekly Children's Birthday Cake Book' are all on the menu.
For local food lovers, the month of March is a bit like a second Christmas. It's when the Melbourne Food and Wine Festival descends on the city, delivering its annual smorgasbord of culinary experiences. And from March 19 to 29, 2020, it's back for its 28th edition, as big as ever and with the Queen Victoria Markets named as this year's festival hub.
Separated from its regional counterpart for the first time, MFWF 2020 is set to be an all-Melbourne affair, with regional Victoria scoring its own dedicated festival offering next spring.
As always, the ten-day celebration of Melbourne food and drink culture is pulling a roll-call of food stars from near and far, from local legends like Josh Niland (Saint Peter), Andrew McConnell (Cutler & Co) and Ben Shewry (Attica), to international heavyweights including Michael Solomonov (Philadelphia's Zahav) and New York Times columnist and cookbook author Alison Roman (Nothing Fancy, Dining In).
The Queen Victoria Market will play host to a slew of events to tempt just about all budgets and palates. The inaugural Welcome To The Jungle sees the Queen of Vegan Shannon Martinez (Smith & Daughters) helm a crew of chefs for a huge plant-based party that's full of surprises. Meanwhile, The Mixed Grill promises the ultimate fire-driven Middle Eastern feast, prepared the likes of Lee Tiernan (London's Black Axe Mangal), Israeli food icon Eyal Shani and Melbourne's own Shane Delia (Maha).
A new offering dubbed the Sichuan Snack Fair will celebrate the mouth-tingling goodness of Sichuan cuisine, through a diverse showcase of Chinese dishes from the likes of Dainty Sichuan, Supernormal, Sun Kitchen and acclaimed food writer and Sichuan specialist Fuchsia Dunlop. The humble chip takes centre stage at the fun and casual Maximum Chips party, where you'll spy potato in all array of glorious forms.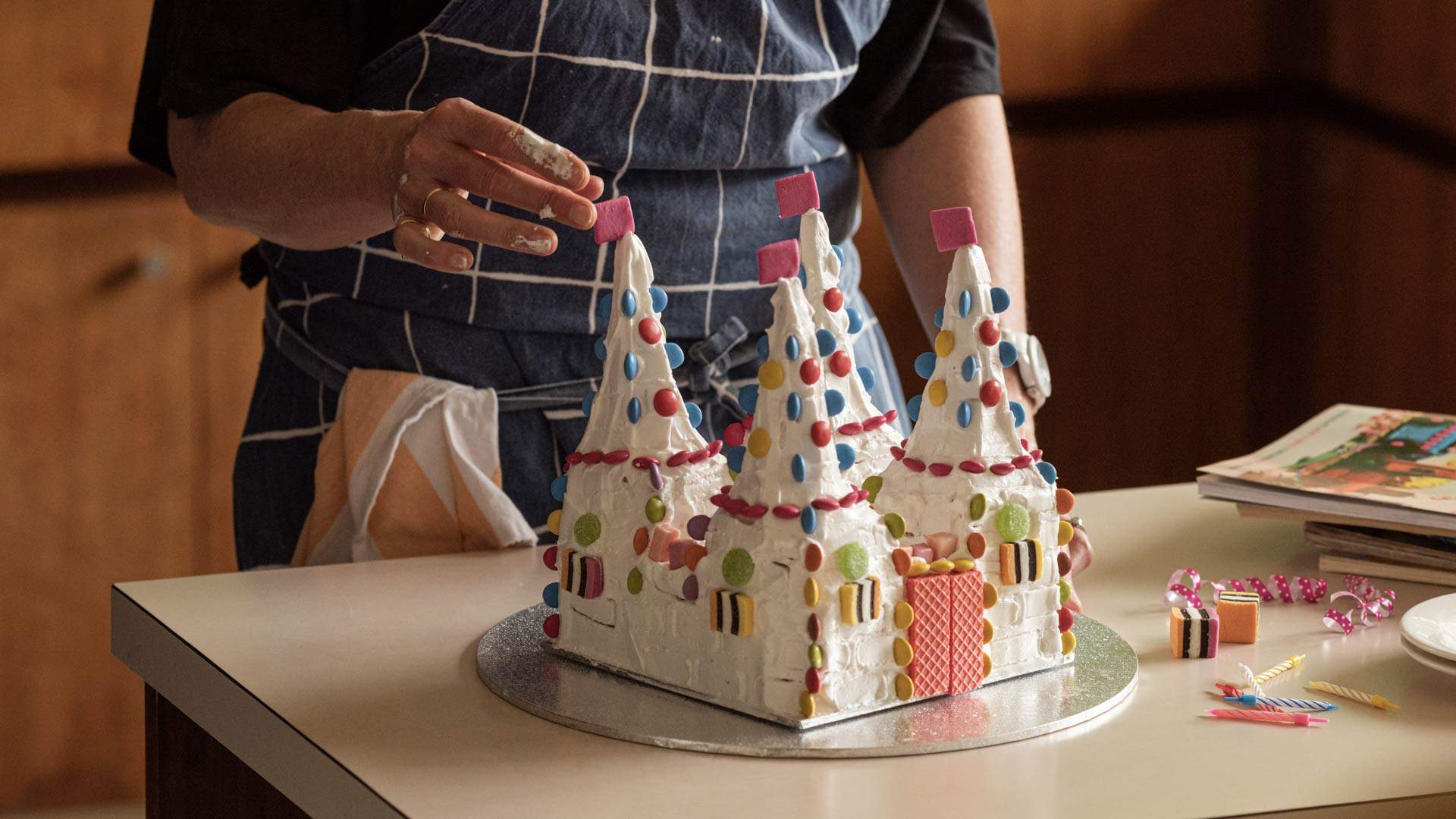 A series of free talks and demonstrations led by a lineup of industry legends will make up Shed X, while The Big Spaghetti party will showcase a menu of carby dishes from over ten of the country's top pasta masters. And you can prepare for a big ol' dose of nostalgia as Take The Cake celebrates 40 years of The Australian Women's Weekly Children's Birthday Cake Book with a lively exhibition at the NGV.
Throw in a stack of other chef-led feasts, free events and Crawl + Bite's popular urban food trail series, and you've got a very busy ten days of eating ahead.
Check out the full MFWF 2020 program and book tickets here.
Image: Daniel Mahon
Published on November 26, 2019 by Libby Curran