Messina Is Bringing Back Its Gelato-Filled Eggs for the Ultimate Easter Sweet Treat
You can also order a handmade Messina milk chocolate egg filled with six rocher balls.
There's never a bad time for gelato. There's never a special occasion that couldn't use it, too. That's all in Gelato Messina's wheelhouse, with the chain mighty fond of releasing limited-edition treats to make holidays even tastier. The latest example: its Easter 2023 offering, which brings back its gelato-filled chocolate eggs. Dessert heaven? This is it.
Also, if you've always wanted to smash open a Messina Easter egg, that's on the menu as well. Either way, you'll be tucking into an egg handmade out of Messina's milk chocolate — and it'll be filled with frosty, creamy goodness or six rocher balls.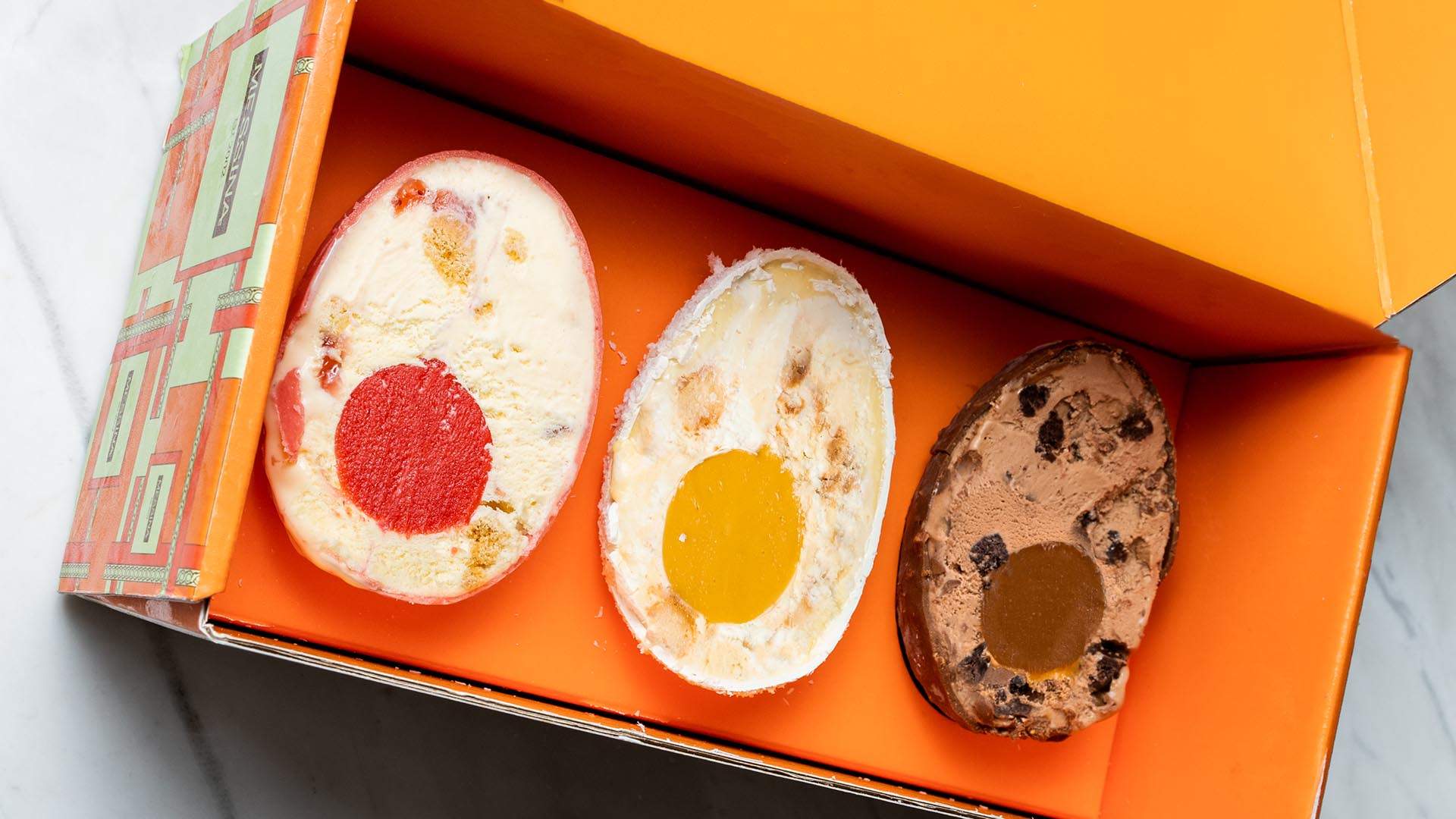 First, the gelato-packed eggs, aka a dream for gelato and chocolate lovers alike. That's tasty news as it is but, in even better news, these goodies come in a trio. So, you'll get the Ménage Egg Trois, as Messina has dubbed it, all for $95. The gelato chain says the three eggs can feed between six and ten people, but it's obviously up to you how much you share them
On the menu: a custard and shortbread gelato number, with the chocolate egg also featuring strawberry jam yolk, and then dipped in strawberry white chocolate; and an egg packed with vanilla and coconut gelato, mango sorbet, mango gel yolk and baked cheesecake, then encased in white chocolate and desiccated coconut. And, rounding out the pack is a pretzel and milk chocolate-coated egg featuring chocolate gelato with peanut fudge, chocolate brownies and peanut butter caramel.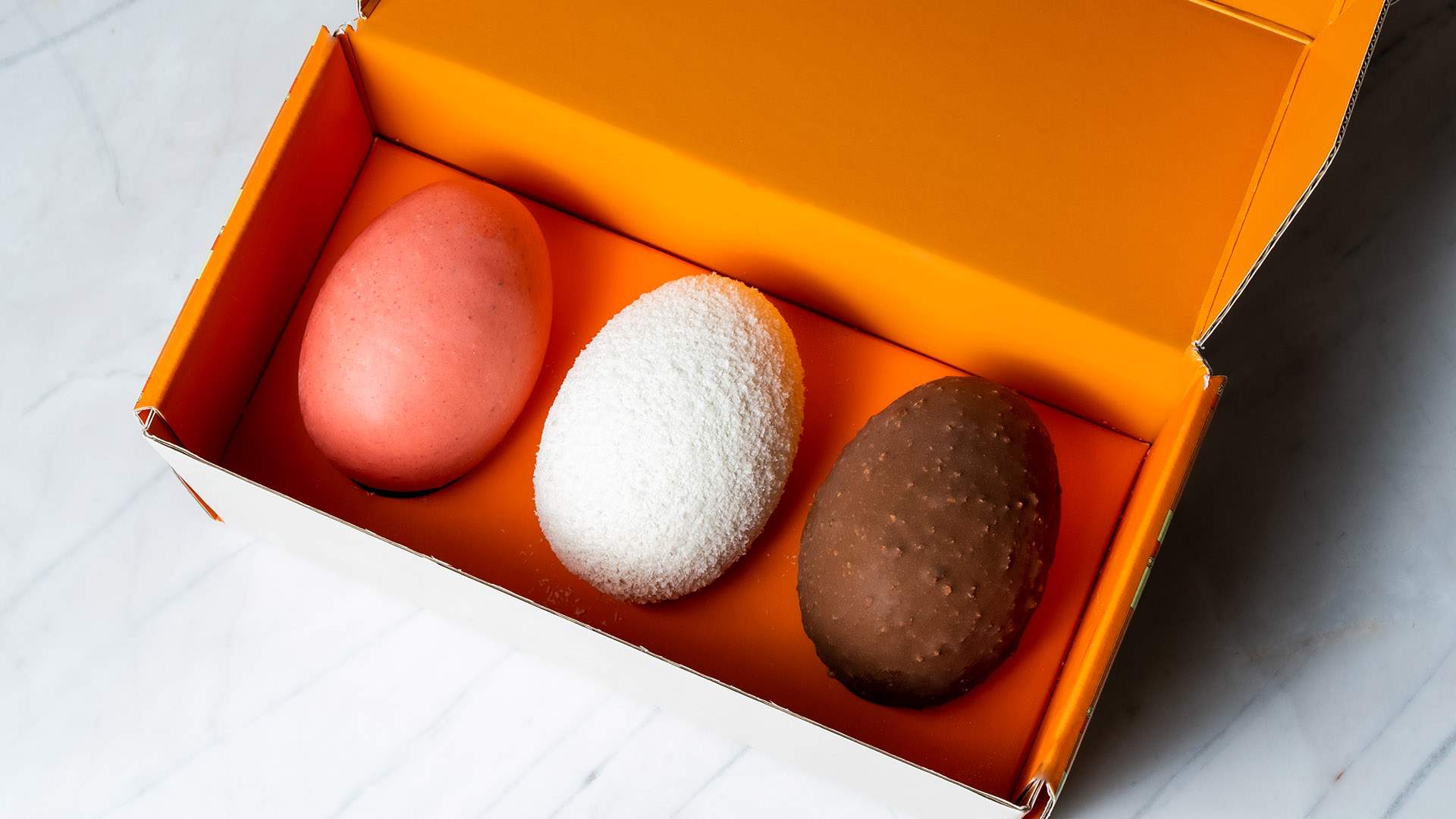 Your tastebuds might already remember that Messina did gelato-free chocolate Easter eggs in 2022, too. This year's version sprinkles its shell with chopped roasted hazelnuts, and boasts two waffle cone and white chocolate rocher balls (filled with waffle cone cream), two 65-percent dark chocolate and salted peanut rocher balls (filled with peanut cream), and two milk chocolate and hazelnut rocher balls (filled with Messinatella cream) inside. That'll set you back $70, and apparently will keep two-to-four people (or just you) very satisfied.
As a bonus, Messina is also making golden versions of both Easter sets — and the difference isn't just in the appearance. If your milk chocolate gelato-filled eggs happen to be gold on the outside, you've won a year's worth of Messina. If your giant chocolate egg has a golden rocher inside, same deal. You will need to take a photo, then email [email protected] to claim your prize.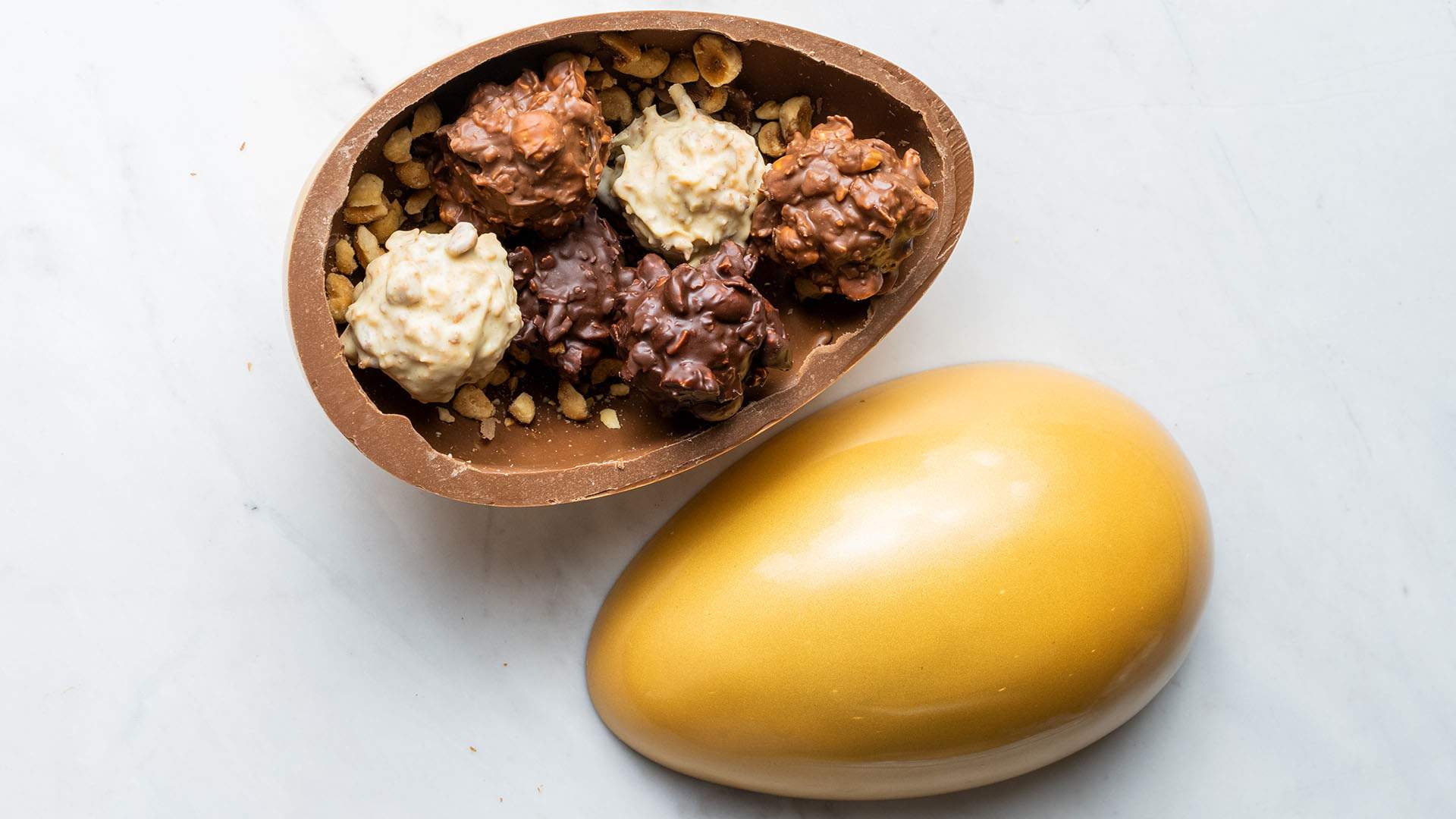 Messina's Easter kits can only be ordered online on Monday, March 20 for collection over Easter — of course — between Thursday, April 6–Sunday, April 9.
Messina now opens its orders at various times for various places, so you'll want to hop online at 9am for Queensland and Australian Capital Territory stores, 9.15am for Victorian shops, and at either 9.30am, 9.45am or 10am depending on where you are in New South Wales.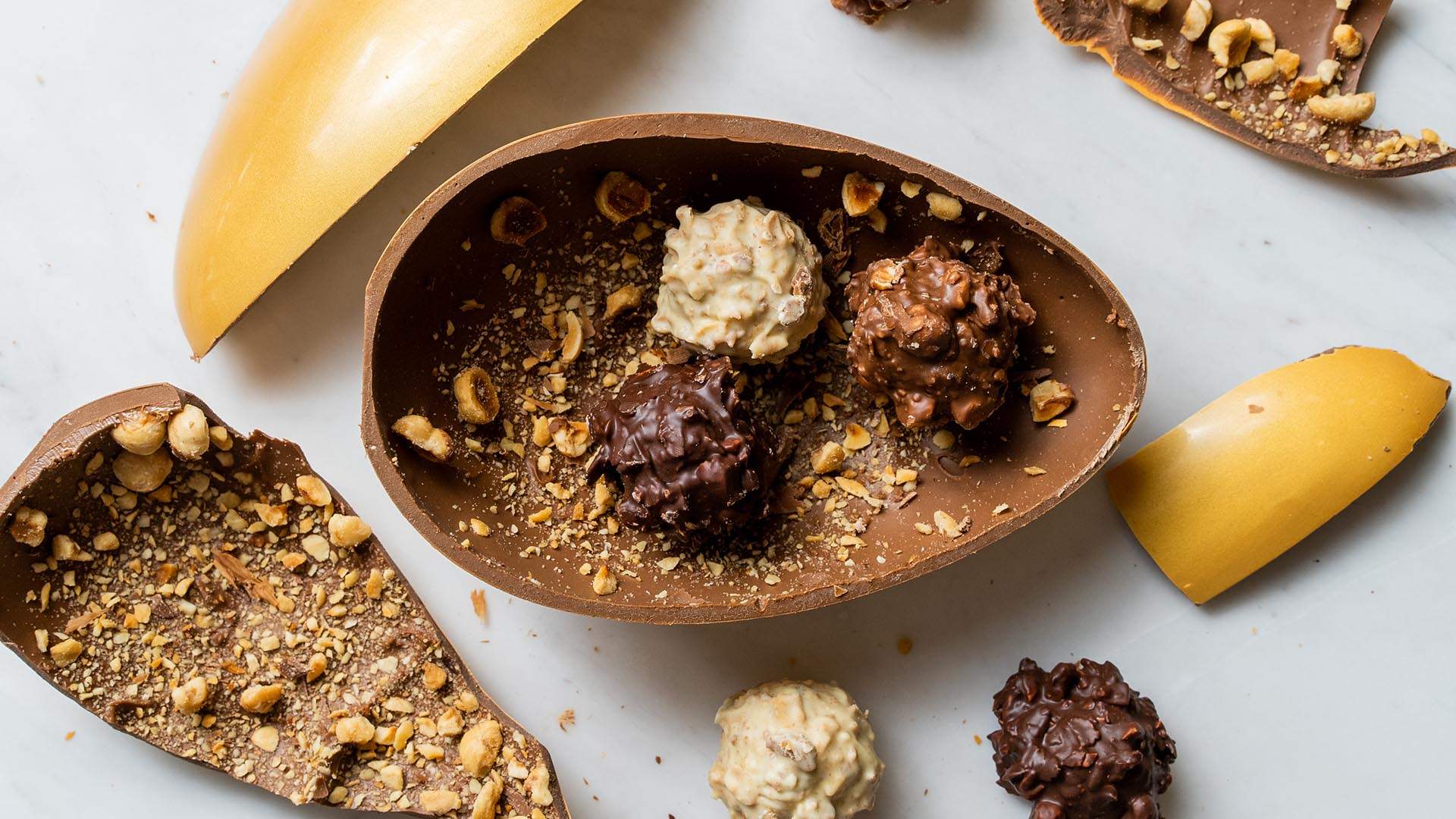 Gelato Messina's Easter eggs are available to order from Monday, March 20 for pick up between Thursday, April 6–Sunday, April 9 — head to the Messina website for further details.
Concrete Playground Trips
Book unique getaways and adventures dreamed up by our editors