FOOD & DRINK
Melbourne Good Food Month Has Announced Its Tasty Menu of 2021 Events
The Night Noodle Markets are back in a new format — alongside five-course truffle lunches, taco flights, Italian yum cha and gin-paired dinners.
As every Melburnian knows, 2020 was a time of sourdough starters, takeaway deliveries and zoom cocktail sessions — and testing your baking skills on absolutely anything and everything, too. Thankfully, 2021 has seen Melbourne's culinary scene enjoy a return to normality. And, if you needed a reminder that this year is much different to last, one of the city's huge food events is making a comeback — so get ready to spend June eating your way around town during Melbourne Good Food Month.
Back in April, the popular month-long festival announced the 2021 return of the Night Noodle Markets — which is adopting an at-home format this year, and will bring everything from Hoy Pinoy's glazed pork belly and chicken skewers and Puffle's signature cheeseburger puffle to Hokkaido Baked Cheese Tart's eponymous desserts to your door. But, that's just one part of the jam-packed program, with the event now revealing exactly what else you'll be eating, and where.
To get things started, Flower Drum will be teaming up with Neil Perry on a one-night-only multi-course dinner, which'll feature his favourite dishes from the restaurant's menu. That said, you won't just be eating things that you can order every day — because some of them are only cooked for Neil when he visits.
Also a highlight: Esmay, the travelling pop-up restaurant created by chef Alanna Sapwell, which is making a stop at Bar Liberty. It too is only making an appearance for one evening, and pairing its seasonally focused menu with the venue's beverages. For Esmay's Good Food Month stints in Brisbane, Canberra and Perth, tickets sold out quickly, so getting in early is recommended.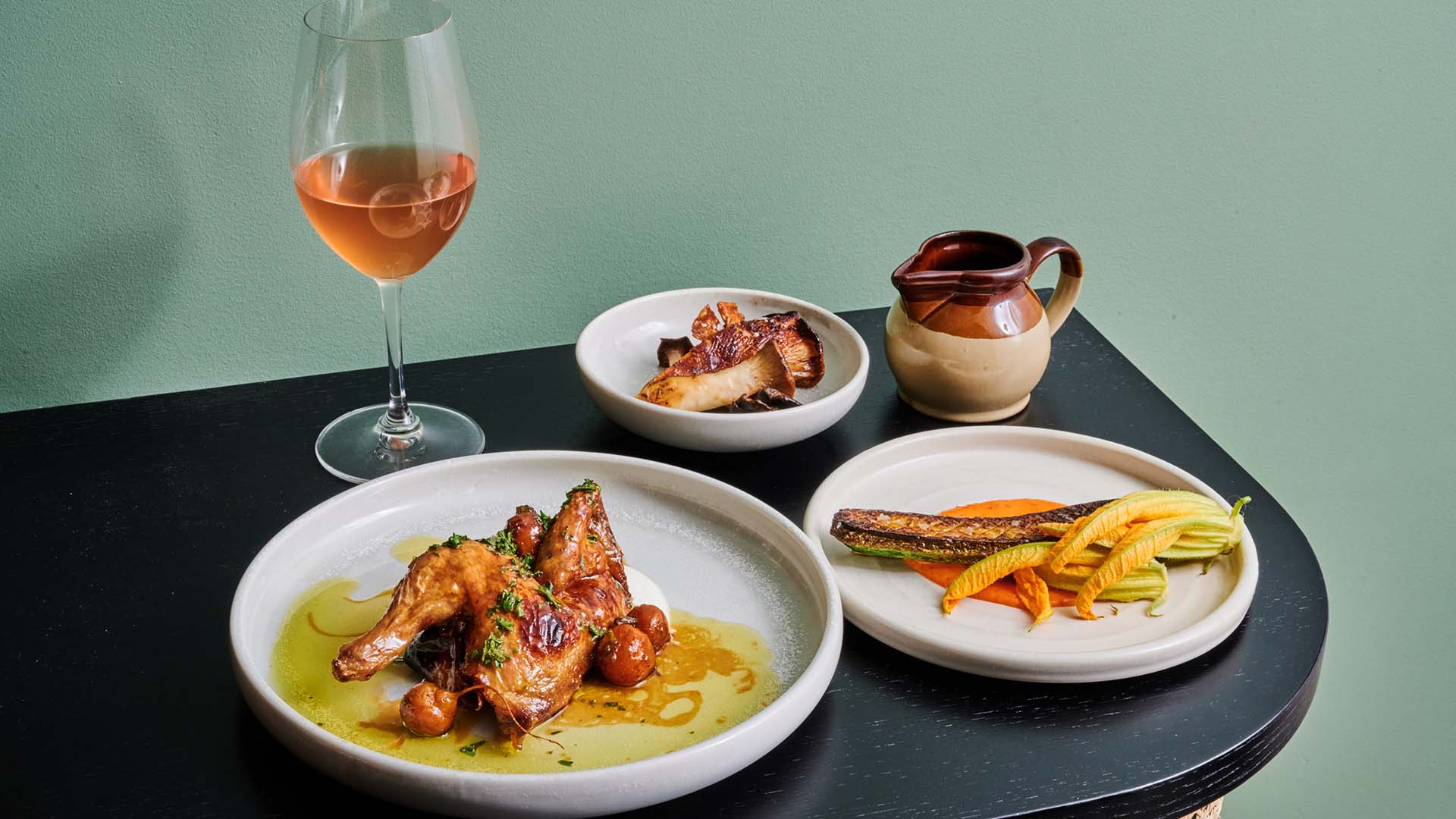 Good Food Month will also be hosting a Young Chefs Lunch at new plant-based eatery Lona Misa, so you can check out a fresh addition to Melbourne's culinary scene and enjoy the talents of cooking up-and-comers. And, if you're a loyal fan of The Good Weekend Quiz, the event is hosting a live rendition of the weekend ritual — which will, of course, be food- and drink-themed.
From there, the program spans a lengthy list of excuses to eat, drink and be merry — and in a hefty lineup of spots as well. If you head to Mister Bianco, you can choose between multiple meals that nod to Sicily's seaside, while visitors to Sake will enjoy a five-course nose-to-tail bluefin tuna menu. Or, over at Gingerboy, the lineup will take inspiration from Indonesia, Korea and the Philippines; at Rosetta, paying tribute to stomach-warming braises, stews and slow-poached dishes is on the bill; and, at Farmer's Daughters, Gippsland-sourced truffles are the hero ingredient during a five-course lunch.
Throw in a spice solstice feast at Spice Temple, a gin-paired dinner at Estelle, a luncheon dedicated to prosecco and sparkling sake at Hemingway's, Thai street food and cocktails at Longrain, weekly taco flight nights at Mamasita and Italian yum cha at The Grand Hotel, and you definitely won't be hungry in June.
Melbourne Good Food Month runs throughout June 2021, with tickets on sale at 9am on Thursday, May 6.
Top image: Longrain, Eugene Hyland.
Published on May 05, 2021 by Sarah Ward