FOOD & DRINK
Ten Melbourne CBD Lunches Under $10 to Get You Through Until Payday
Even if you're on your last ten bucks, you can still feast on ramen, curry and Michelin-starred meals.
Counting out your pennies till pay day? No problem. Even with less than $10 in your pocket, you don't have to resort to Saladas with Vegemite you found in the work cupboard. You can still get out of the office to feast on noodle soups, Turkish street snacks, pork belly bao and even meals from a Michelin-starred restaurant.
So don't sit around moping about your inability to do a banquet at Chin Chin. Round up your coins and head straight to these ten eateries where you can eat a meal for less than ten bucks.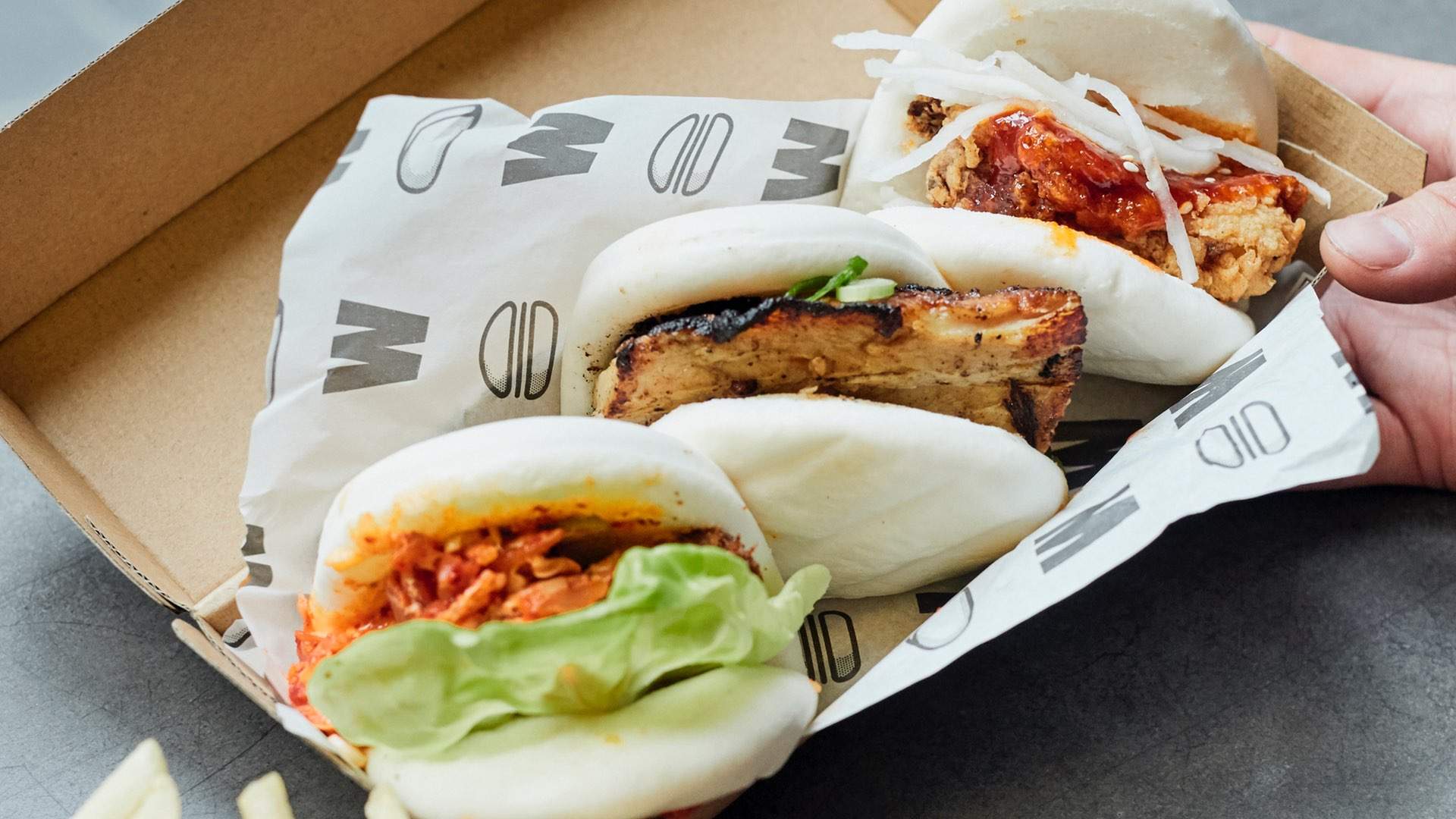 $2.70 PORK BUNS AT WONDERBAO
Hidden away from the hustle and bustle of Swanston Street, Wonderbao is a pocket-sized slice of bao heaven that won't stretch your lunchtime budget. Treat yourself to the barbecue pork bun for only $2.70, or if you're after a bao assortment that will keep your stomach from rumbling until dinner, the Veggie Pack of 3 bao will sort you out for a low $9.70.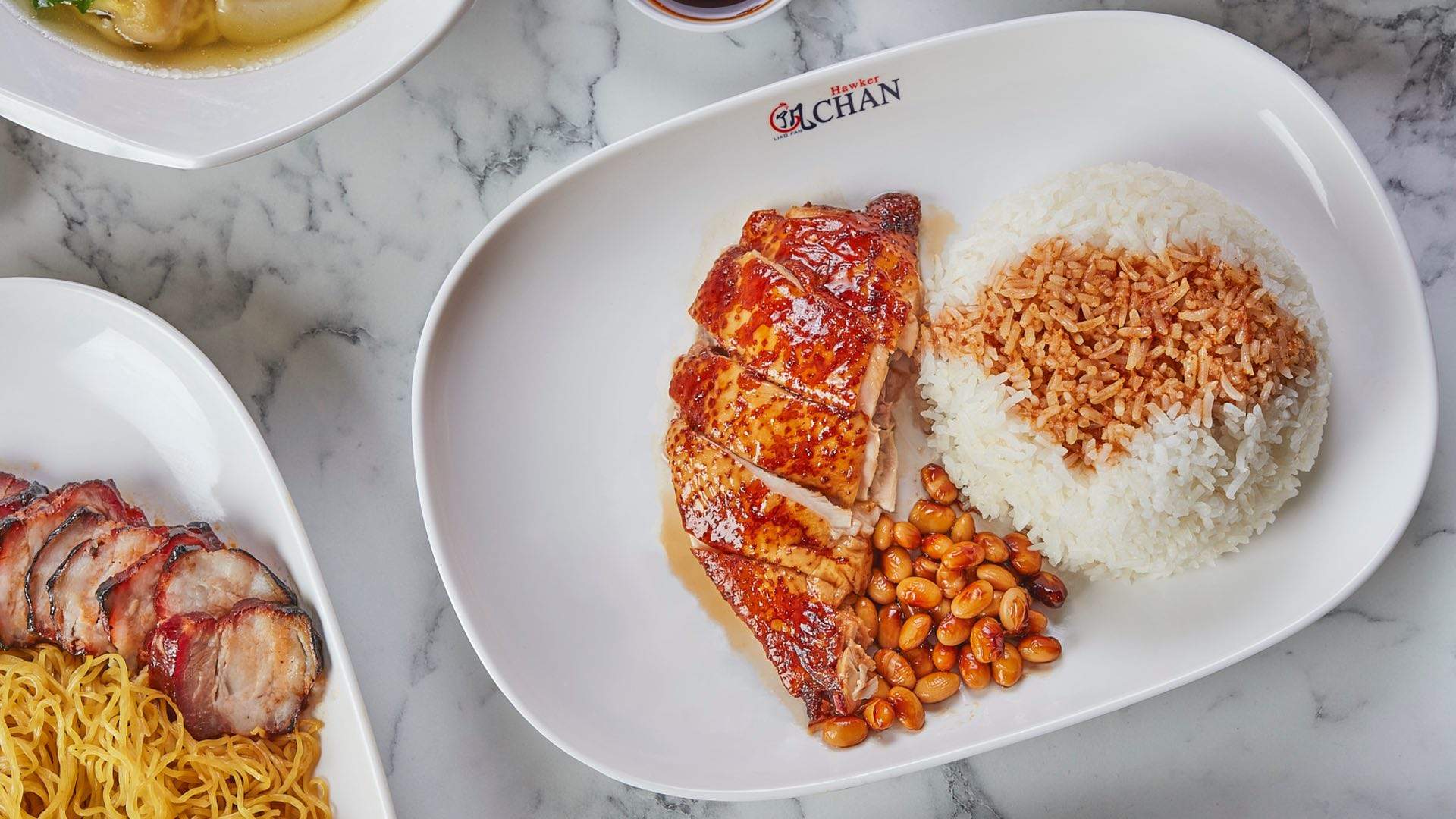 $6.80 CHICKEN AND RICE AT HAWKER CHAN
Who would've thought that scraping together all your pennies, could get you a Michelin-starred meal?
World class eateries and scraping together your lunch money pennies don't usually go hand-in-hand. Hawker Chan, however, is out to make your working week just that much better. For just $6.80, you'll be presented with the restaurants famed chicken rice dish, featuring chicken poached in chicken stock, soy sauce and ginger, the meat then blanched to give the skin a gelatinous texture, and served on a fluffy pile of jasmine rice.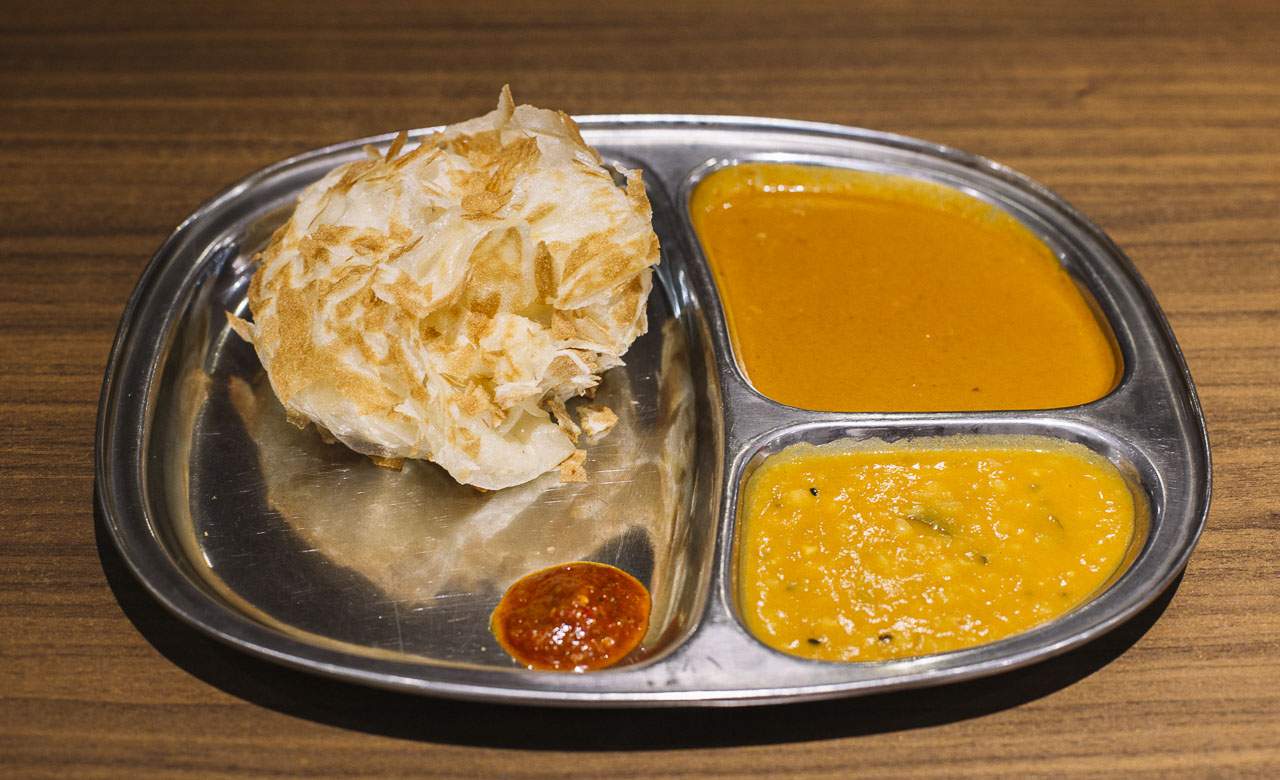 $8 ROTI AT MAMAK
For only $8, Mamak's famed roti is an absolute steal. Served straight from the kitchen where you'll see four chefs in action flinging and grilling this doughy roti to perfection, two curry dips and a spicy sambal sauce will set you back just $8. Add cheese or onion for $1 — or both for $1.50.


$10 THAI BOWLS AT SOI 38
Take a quick side-trip to the side streets of Bangkok inside a car park in Melbourne's CBD, at Soi 38. Here, $10 can get you any dish on the menu, whether it's a boat noodle soup, tom yum noodles with wontons or braised duck noodle soup you're craving. Plus, your $10 won't limit your choice, with the option to pair your choice of soup with noodles such as vermicelli, rice or egg noodles.
$7 PIDE AT GOZ CITY
A hunk of hot bread with toppings is good for any time of day — but especially good for lunch. Goz City doles out its generous-sized pides for just seven bucks, and it gives you a couple of options, too: sausage and egg, tomato and egg, or breakfast pide. Though the star of the show over here at Göz City is generally the gozleme, don't underestimate the power of a $7 pide filled with egg and meat. We've said it before and we'll say it again: carbs will get you through the week.

$7.70 CURRY DON AT DON DON
Don Don on Little Lonsdale is a little cramped, always has a steady flow of people in and out and there'll be a couple of "sorrys" and "excuse mes" as you make your way in, but the food is hot, incredibly quick and — most importantly — cheap. It's just $7.70 for a beef or chicken curry don (rice and pickle included) or $6.50 for the tofu version, so you need do very little else than shovel it down and be out the door, joining the constant flux that enters and exits Don Don.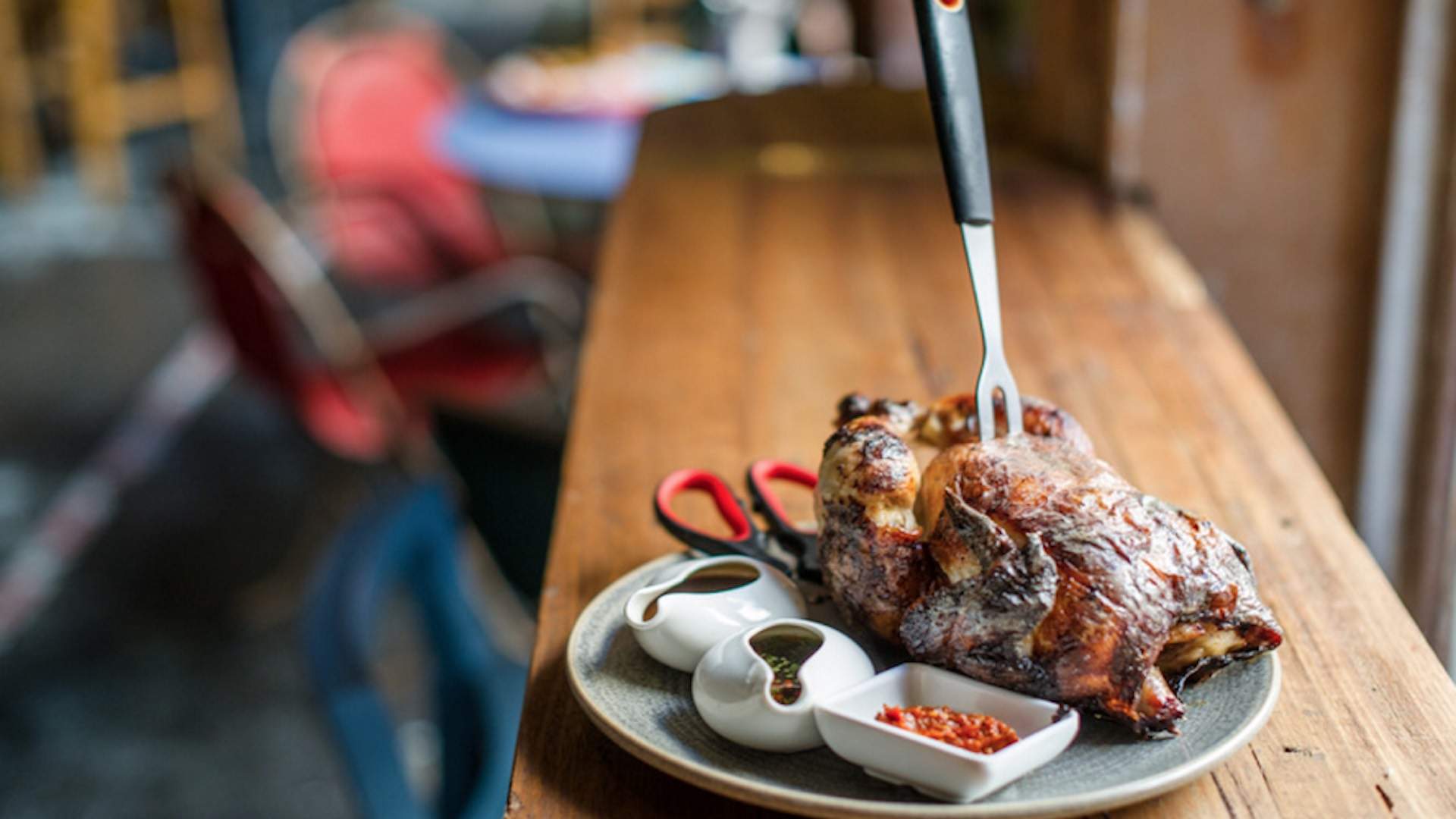 $9.50 ROTISSERIE CHICKEN AT BELLEVILLE
Belleville is a three-birds-one-stone venue in that you can go for a meal, a drink, or some live music – or all three. Open from 11am till 11pm (and later on Thursday to Saturday), you can walk in at any time to this laneway dive bar for a quick feed, and their lunch menu is certainly willing to play along. If you're craving chicken, you're in luck — the rotisserie special is a quarter chook for $9.50. The hot bird is glazed with miso butter glazed already, but you can also add sauces of your choosing.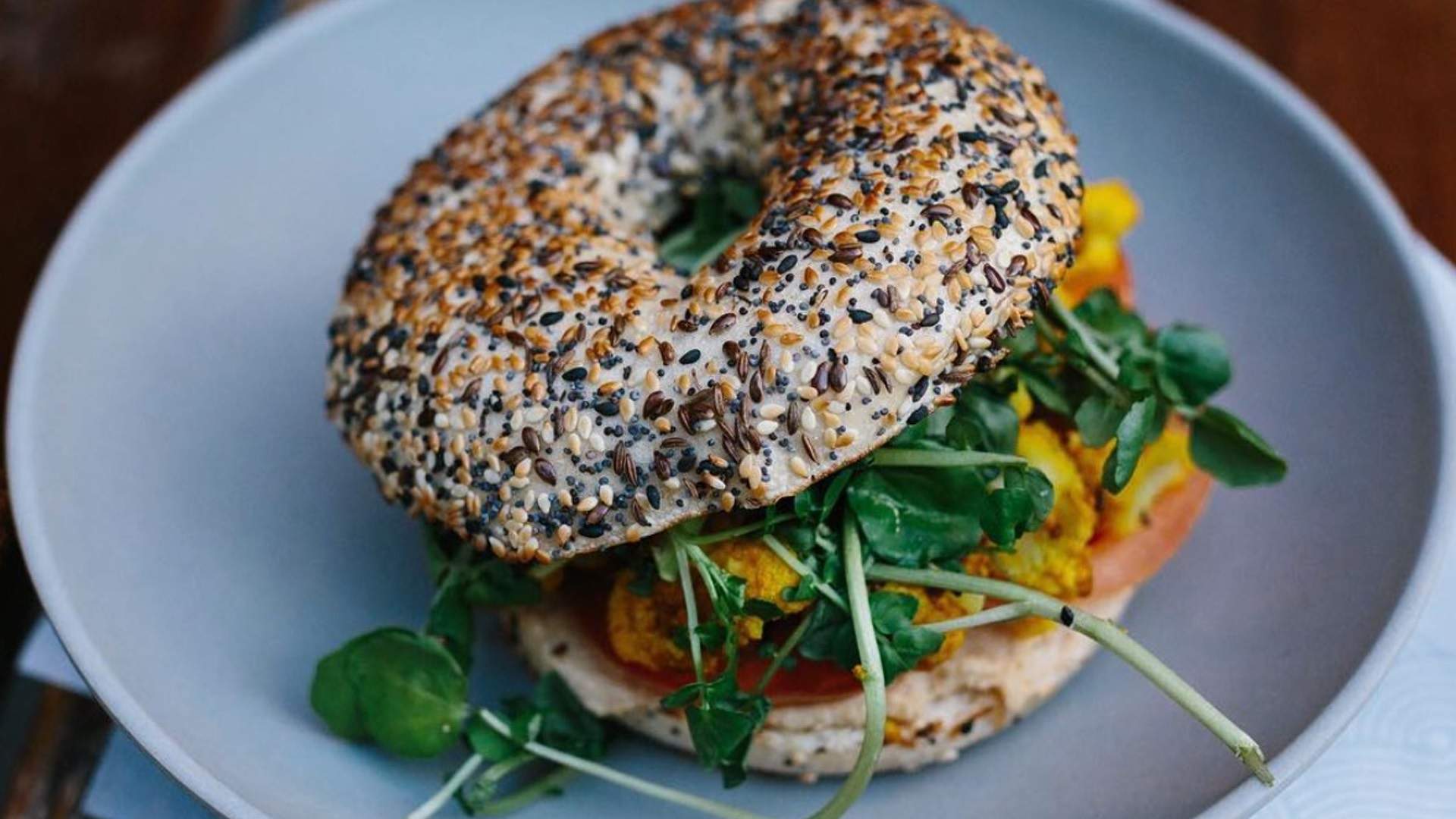 Don't be a fool (or, in this case, a schmuck), and head down to Schmucks Bagels between Little Bourke Street and Guests Lane for a good ol' NYC bagel, with a twist. Schmucks' bagels go way beyond your average poppyseed- or sesame-topped snack, serving adventurous bites that will take your $10 to the next level.
Try the $9 Hippie Slicker, a seeded bagel with turmeric-roasted cauliflower, hummus, tomato and lemon-dressed watercress. If cauliflower isn't your thing, for 50c less try the Avo Our Way, filled with smashed avocado, pickled red onion, capers, and lemon-dressed herbs on a seedy bagel.
For something a bit more on the safe side, pick up a sesame bagel with your choice of spread for just $4.50.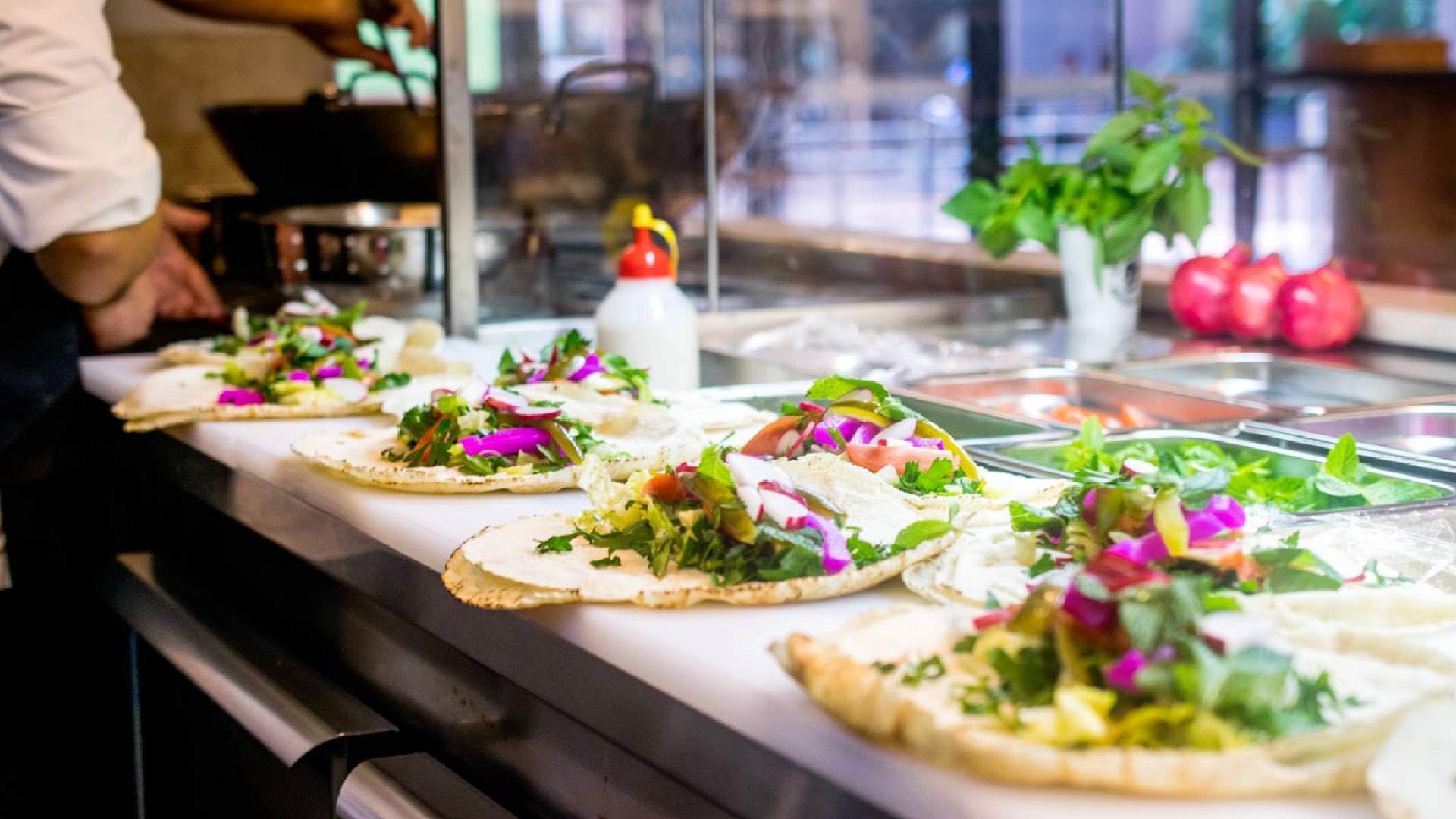 $10 FALAFEL AT TAHINI
Brought to you from the team behind Code Black Coffee, Tahini in Collins Square, gives you some serious bang for your buck. For only $10, an array of traditional Lebanese dishes awaits you — whether you're after something fresh, like the $6 fattoush salad, or meaty, such as the $8 slow cooked spiced lamb sharwarma bowl with pomegranate molasses and tahini. Although, if you can't look past some good old-fashioned falafels pick up one of Tahini's falafel wraps — they're $10, or $8 when you take away Monday and Tuesday. 


$8.90 CHASHU DON AT SHUJINKO
Lunch at midday, 7pm or perhaps 2am? Russell Street's 24-hour ramen restaurant Shujinko has got you covered for cheap eats at all hours of the day.
$7.80 will buy you five pieces of kaarage chicken and $6.90 will get youhalf a dozen dumplings at Shujinko, coming in at $1.15 a piece. But for something a bit more jam-packed, try the chashu don, with grilled pork belly, rice, red ginger, spring onion and oyster sauce for just $8.90.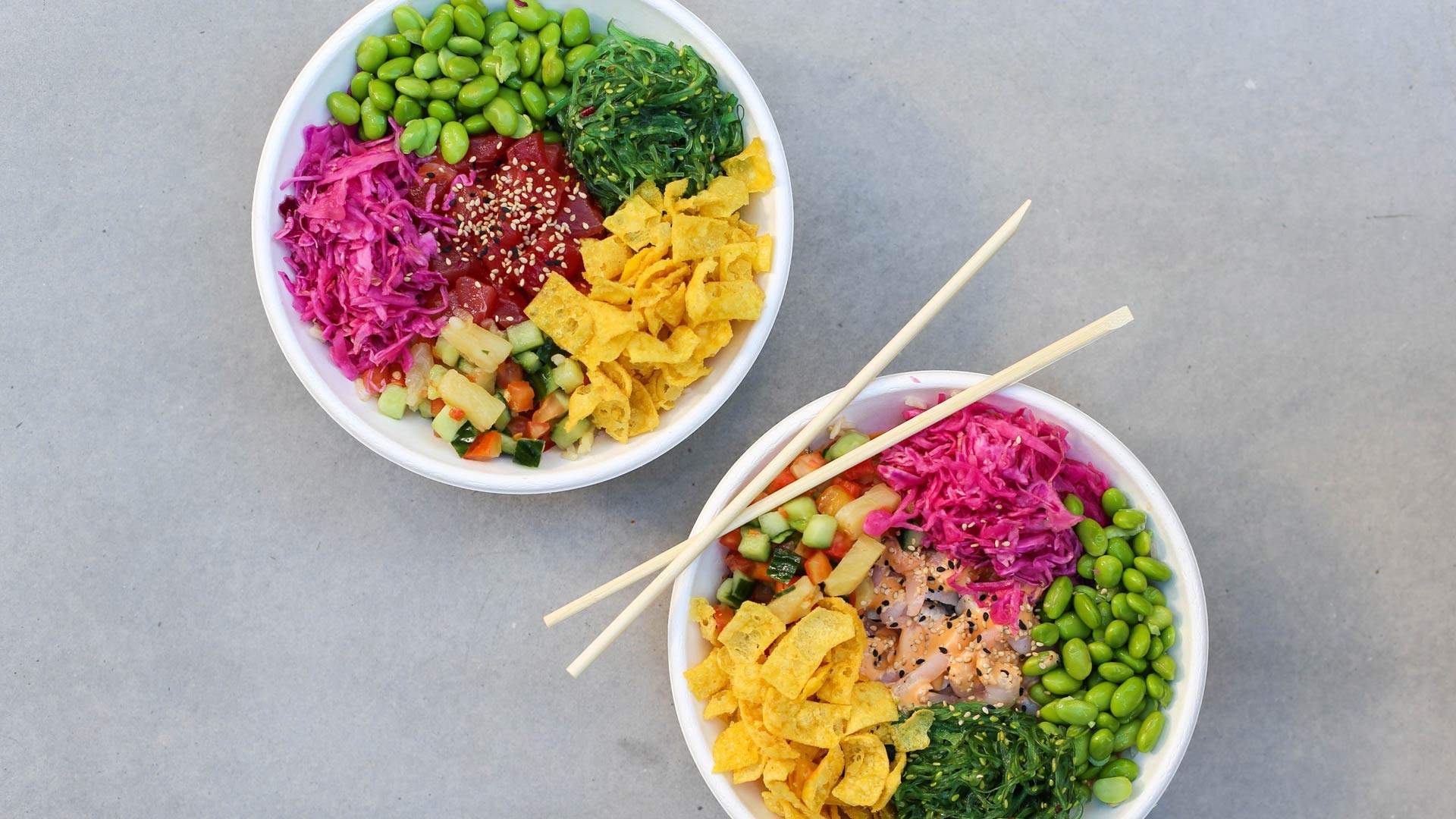 $9.95 CHICKEN POKE AT POKÉD
For $9.95, the world's your oyster at Pokéd. Whether you're after the Hula Hula Cook bowl (chicken with pineapple teriyaki, pineapple salsa, corn, edamame, sweet potato crips and roasted sesame), or wanting to satisfy some veggie cravings (with a roasted eggplant, sesame mayo, spinach, sweet potato salad, marinated mushrooms, pickled cabbage, edamame with sweet potato crips bowl), get down to Pokéd ASAP.
Published on August 08, 2018 by Bodil Droga