The Sydney Restaurants Former MasterChef Australia Winner Adam Liaw Visits for Inspiration
Discover where the Australian Malaysian celebrity chef loves to eat.
in partnership with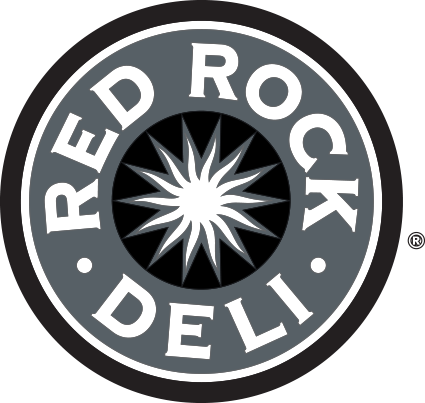 It's fair to say that MasterChef Australia winner and media personality chef Adam Liaw is a national treasure. When he's not blessing us with insights on Twitter or presenting cooking shows on TV that make our tummies grumble, he's off collaborating with flavoursome chip brand, Red Rock Deli. And on Wednesday, May 15, Liaw will be hosting an intimate secret supper for 20 guests. The location remains a secret for now — as does the menu. All we know so far is that the three-course menu will be inspired by Red Rock Deli's newest flavour — Limited-Edition Thai Red Chilli and Creamy Coconut.
It's all very hush-hush — but we've done some prying. First up, Liaw did tell us that the menu is 'a journey in three parts'. The first dish will hero chilli, while the dessert will incorporate the creamy texture of coconut. For the main, you can expect both flavours to be featured.
We also know that Liaw's knowledge of Asian cuisines is extraordinary — he was born in Malaysia to an English Singaporean mother and Hainanese Chinese father and is the Goodwill Ambassador for Japanese cuisine — and he loves bringing elements from these cuisines into his cooking.
"The one thing I always come back to is not how different they are, but how much common ground there is. Every cuisine has its comfort foods, sweet treats, grilled meats and balanced tastes. Once you understand the context of the food, the ingredients can be combined and integrated to create something new," he told us.
So, in trying to crack the menu code, we thought we'd find out a little about the Asian restaurants that Liaw visits in Sydney (and the dishes he orders) for inspiration. He name-dropped a few of his recent favourites, which may give us an idea of what to expect.
First up: wagyu carpaccio with sea urchin, parmesan and truffle — a bold flavour combo — from Darlinghurst's Chaco Bar. And, if you're feeling brave, Liaw recommends the 'char-siu' roasted Glacier toothfish from Mr Wong. What is a Glacier toothfish? And why do we want to eat it? It just goes to show that a menu item that starts with 'char-siu' (which is traditionally served as barbecued pork) can end however it likes and, if Liaw suggests it, we'll give it a go.
He also mentioned Mama Mulan's Mongolian-style lamb ribs with cumin and the Moo ping marinated pork skewers with jim jaew from Khao Pla as inspirational dishes.
Rounding out Liaw's top six were hot pot chain The Dolar Shop and Ho Jiak — both in Haymarket. "[They're] doing fantastic things with modern, creative Asian food while still understanding Australia's love of authenticity," he says. From Dolar Shop, he rates the Sichuan broth, whole big eye ocean perch and sweet potato noodles. You had us at whole big eye ocean perch, Mr Liaw.
Adam Liaw's Secret Supper is now sold out but we've still got two tickets to give away. To be in with a chance, head this way. And, while you wait for the big night to roll around, you can get cracking on this Liaw-certified recommendation circuit.
Top Image: Kitti Gould.
Concrete Playground Trips
Book unique getaways and adventures dreamed up by our editors