Where to Find Melbourne's Best Delis for 2023
From classic Euro-style delicatessens, to contemporary food stores — these are the deli kings of Melbourne.
A well-stocked deli cabinet is the stuff of foodie dreams — plump salamis and prosciutto waiting to be sliced, hefty wedges of cheddar and wheels of gooey brie, pots brimming with glossy olives and house-made dips. It's a mouthwatering sight for anyone with a penchant for quality snacking.
Whether you're shopping for premium picnic accompaniments or assembling a crowd-pleasing grazing board to kick off a household dinner party in style, you need a great local Melbourne deli in your life. And here, we've rounded up some of the city's finest.
From charmingly classic European spots steeped in tradition, to shiny modern food stores stocked with the latest and greatest in locally-made wares, here's your guide to Melbourne's best delis. Find your local and get snacking.
Recommended reads:
The Best Sandwiches in Melbourne
The Best Bottleshops in Melbourne
The Best Bakeries in Melbourne
The Best Cafes in Melbourne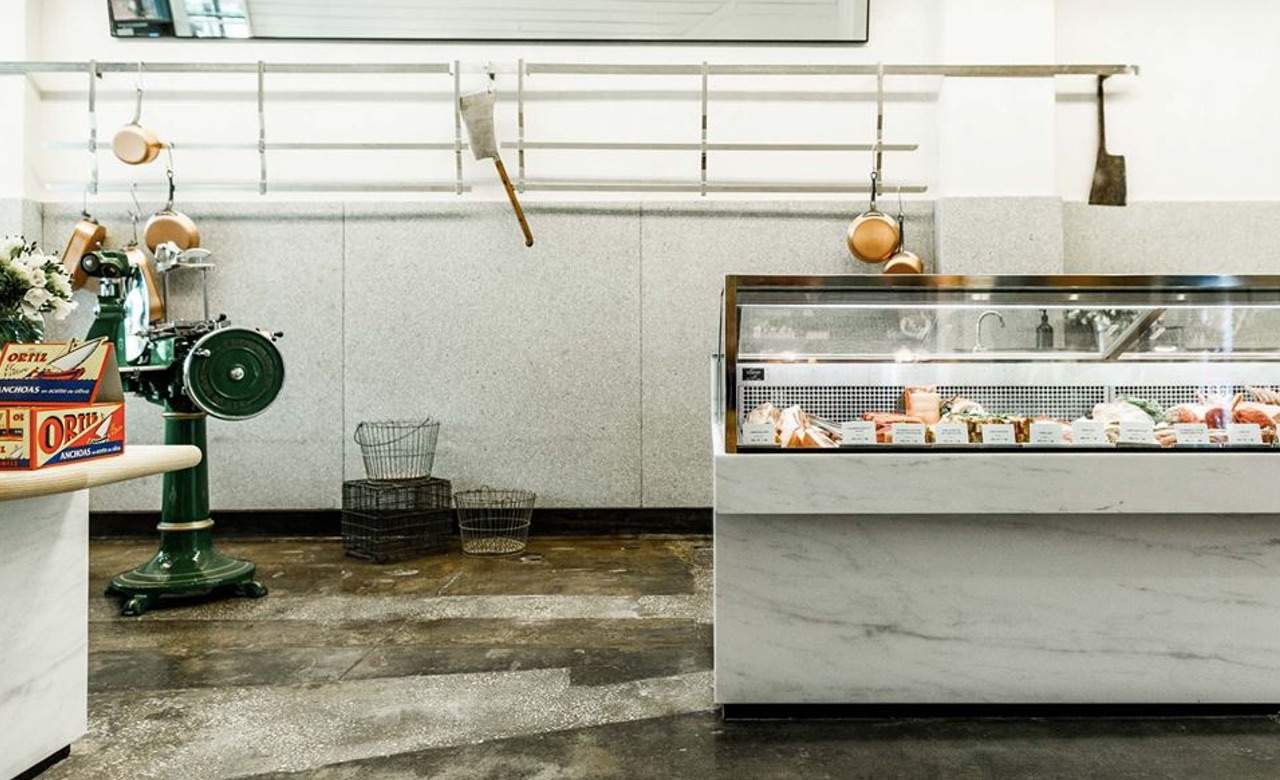 MEATSMITH, FITZROY, ST KILDA, BRIGHTON & BALWYN
Chef Andrew McConnell's specialty butcher, food store and deli is a firm favourite among those who take their meat products seriously. If you're looking for some quality grub, you'll find it here in strong supply at Meatsmith. Along with a premium butchers selection, the marble cabinets are brimming with top-notch Euro-style smallgoods, homemade terrines, imported and local cheese, charcuterie, pâtés, and house-made preserves and mustards. A supporting range of gourmet groceries and a tight selection of booze makes this a one-stop shop kind of deal. No idea where to even start? Go for one of the curated charcuterie packs, loaded with the knowledgeable staff's latest top picks at this fab Melbourne deli chain.
KING & GODFREE, CARLTON
Nestled right in the Italian heartland of Carlton's Lygon Street, long-running King & Godfree has been a go-to deli pitstop for multiple generations of discerning food-lovers. Following a refresh in 2018, it's now a stylish Italian cafe, wine shop and food store, complete with fridges stocked full of top-quality groceries, pantry staples and gourmet extras. At the deli counter, you'll find dreamy cheeses sourced from across Europe and Australia, along with sliced-to-order meats, a range of antipasto options and plenty of premium smallgoods. Load up your basket with some top-shelf Italian prosciutto, olive-flecked mortadella and perhaps some gutsy imported gorgonzola, and you're guaranteed some very happy picnic buddies.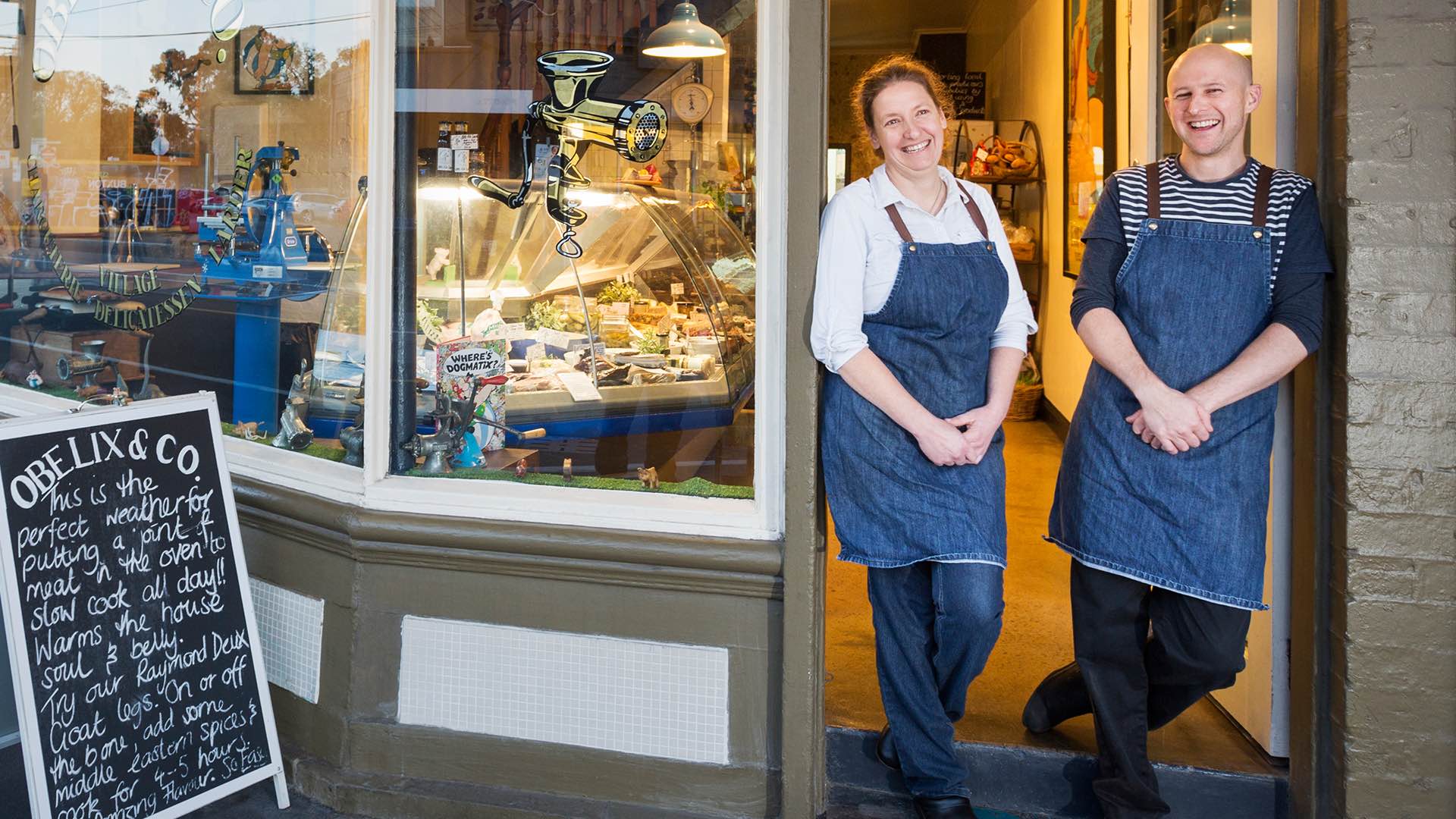 OBELIX & CO, FITZROY NORTH
This quaint French-inspired deli and larder in the heart of Fitzroy North is a charcuterie-lover's dream. At Obelix & Co, expect to be tempted by a generous curation of culinary goodies, headlined by the owners' own house range of charcuterie, sausages, terrines and lush pâtés. From duck rillettes, to truffle-spiked brie, to sticks of wild venison salami, this spot promises to elevate any picnic or dinner party with a few extra Frenchy-chic vibes. There's also a great lineup of fresh baguettes, gourmet pantry staples, fancy butter and handmade condiments to match your deli haul, along with some standout mix-and-match hamper packs for those short on time.
LAIKON DELI, RICHMOND
Bridge Road stalwart Laikon Deli has close to five decades under its belt and it's earned itself plenty of loyal regulars along the way. The family-run European deli scored a spruce-up and a new cafe in 2018, yet still retains its homey feel and traditional charms, with family photos on the walls and floor-to-ceiling shelves brimming with products. The generously loaded front cabinet beckons with its assortment of cheese, meat and antipasto products; ranging from wedges of imported comte, to Portuguese-style roast chicken and hot Calabrese salami, ready to be sliced to order. Don't forget to nab a serve of the house-made tiramisu while you're at this beloved Melbourne deli.
CASA IBERICA DELI, FITZROY
A colourful beacon of Spanish, Portuguese and Latin American cuisine, Casa Iberica has been a staple of Johnston Street since 1975. Just look for the vibrant street art, head through the door and you're met with a heaving array of authentic food products and deli items from the homeland, along with a selection of locally-made iterations. The cabinets are filled with piles of olives, wedges of manchego and goat's cheese, and even Casa Iberica's own signature line of smallgoods — including air-dried wagyu bresaola, Spanish-style chorizo and pancetta. Whether you're looking for some Latin American cooking inspo, or you're sourcing a top-notch picnic spread with some international flair, this family-run spot is sure to impress.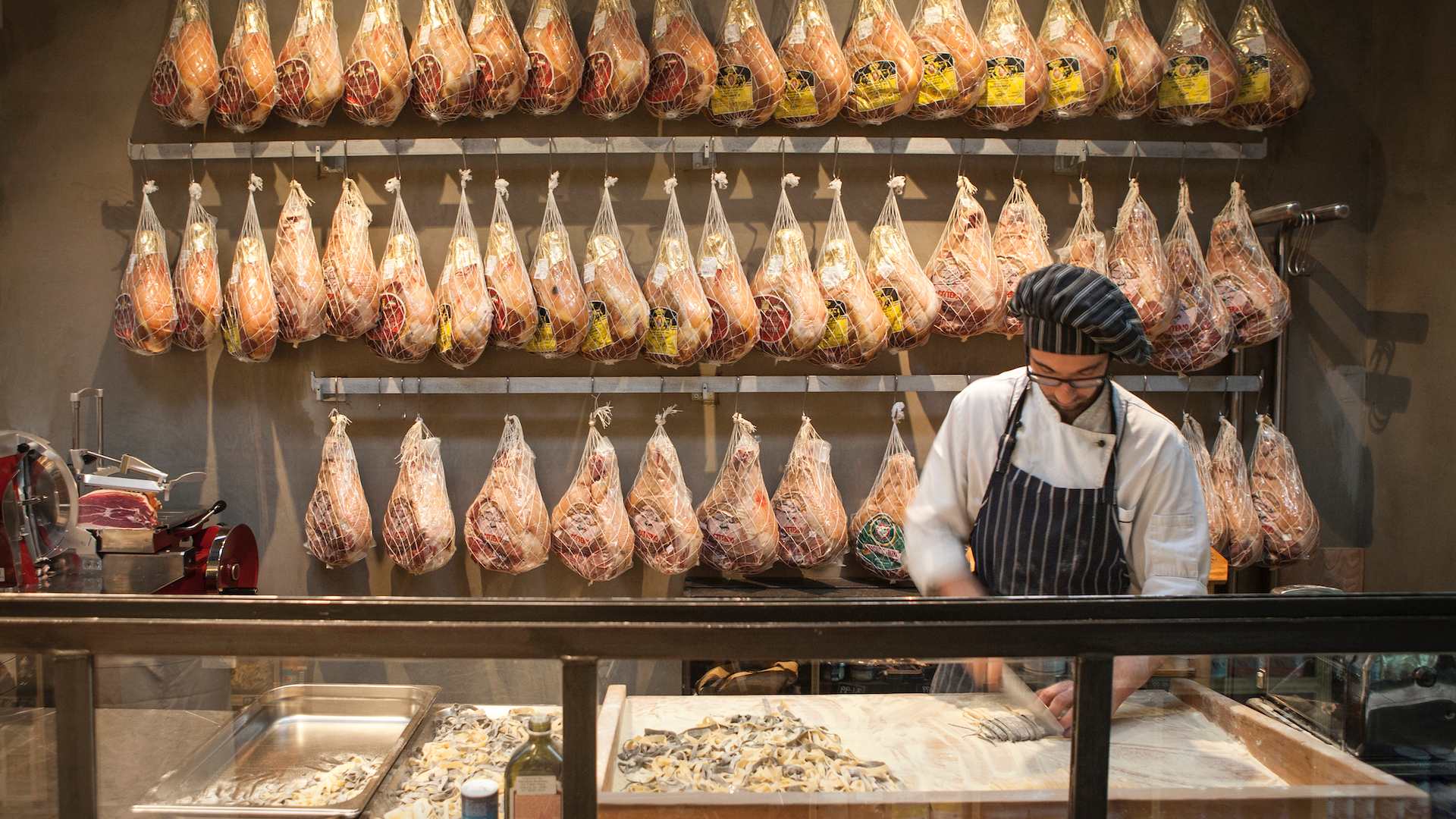 D.O.C. DELICATESSEN, CARLTON & MORNINGTON
If you've ever had a meal at a D.O.C. eatery, you'll know to expect very good things from its sibling delicatessen, the original version which sits fittingly in the heart of Carlton. Gracing the cabinets at the Melbourne delis, you'll find the same premium prosciuttos, salamis and mozzarellas the team have hand-picked to star throughout the restaurant group's latest pizza and pasta menus. It has specialty Italian deli goods as far as the eye can see, from cold-cuts and cheeses, to tinned anchovies and olives. Oh, and plenty of great vino. Otherwise, for high-quality snacking with minimal fuss, pre-order one of the picnic-friendly boxed antipasto platters.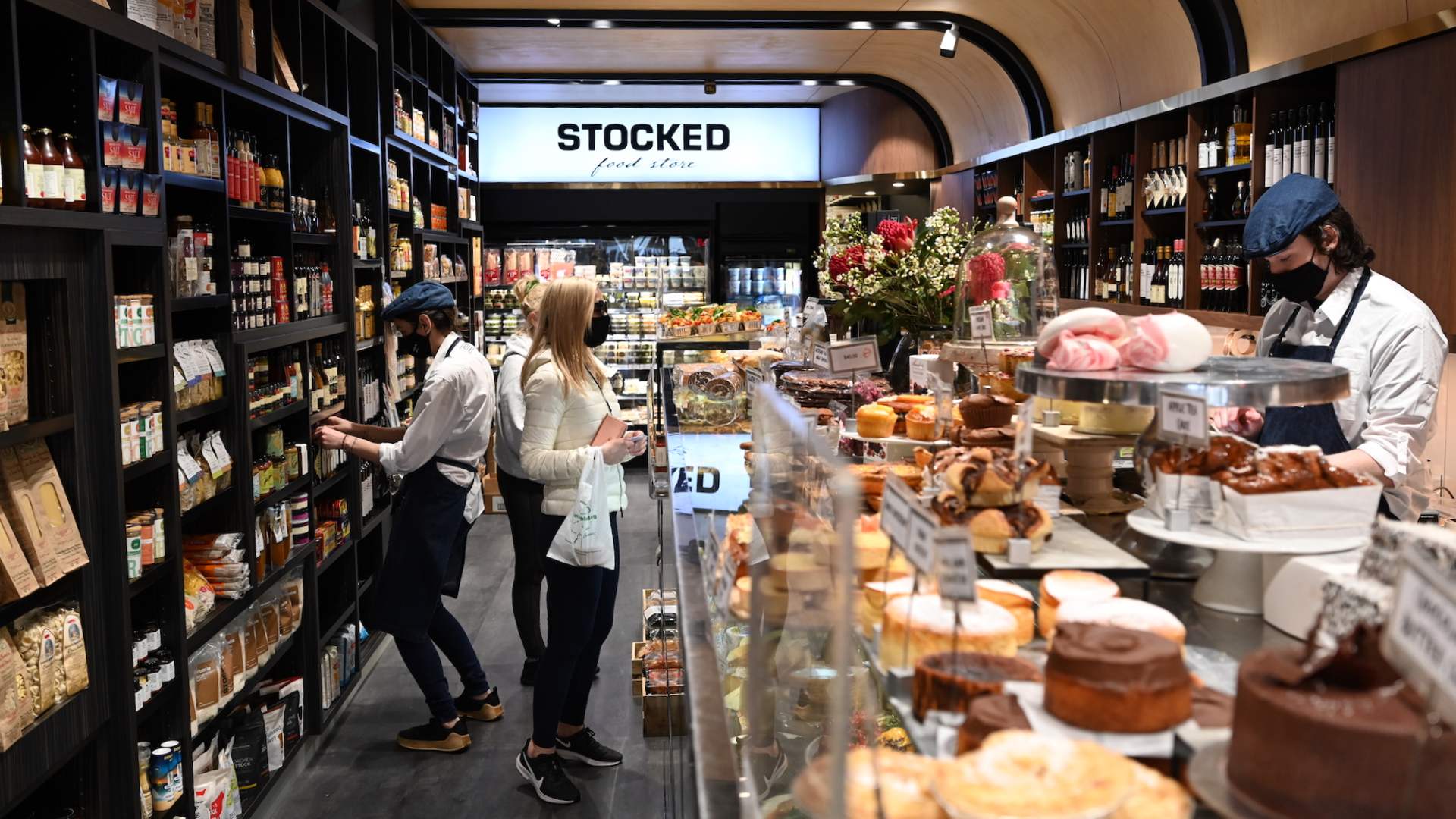 STOCKED FOOD STORE, TOORAK, MALVERN & HAWTHORN
With three modern outposts, housing an ever-growing curation of groceries, pantry staples, take-home meals and deli goods, Stocked Food Store certainly lives up to its name. If you're here to stock an enticing grazing platter of your own, you'll be spoilt for choice with its selection of top Aussie and European products — from hand-sliced salmon gravlax, to home-made salami, to decadent wheels of the triple-creme Brillat Savarin out of France. You'll also find fresh loaves of Bromley's Bread, loads of antipasto classics and crackers galore. Or, you can forgo the decision-making and let Stocked's experts whip you up a dreamy picnic or lunch platter, starring a variety of cheese, cold cuts and dainty sandwiches.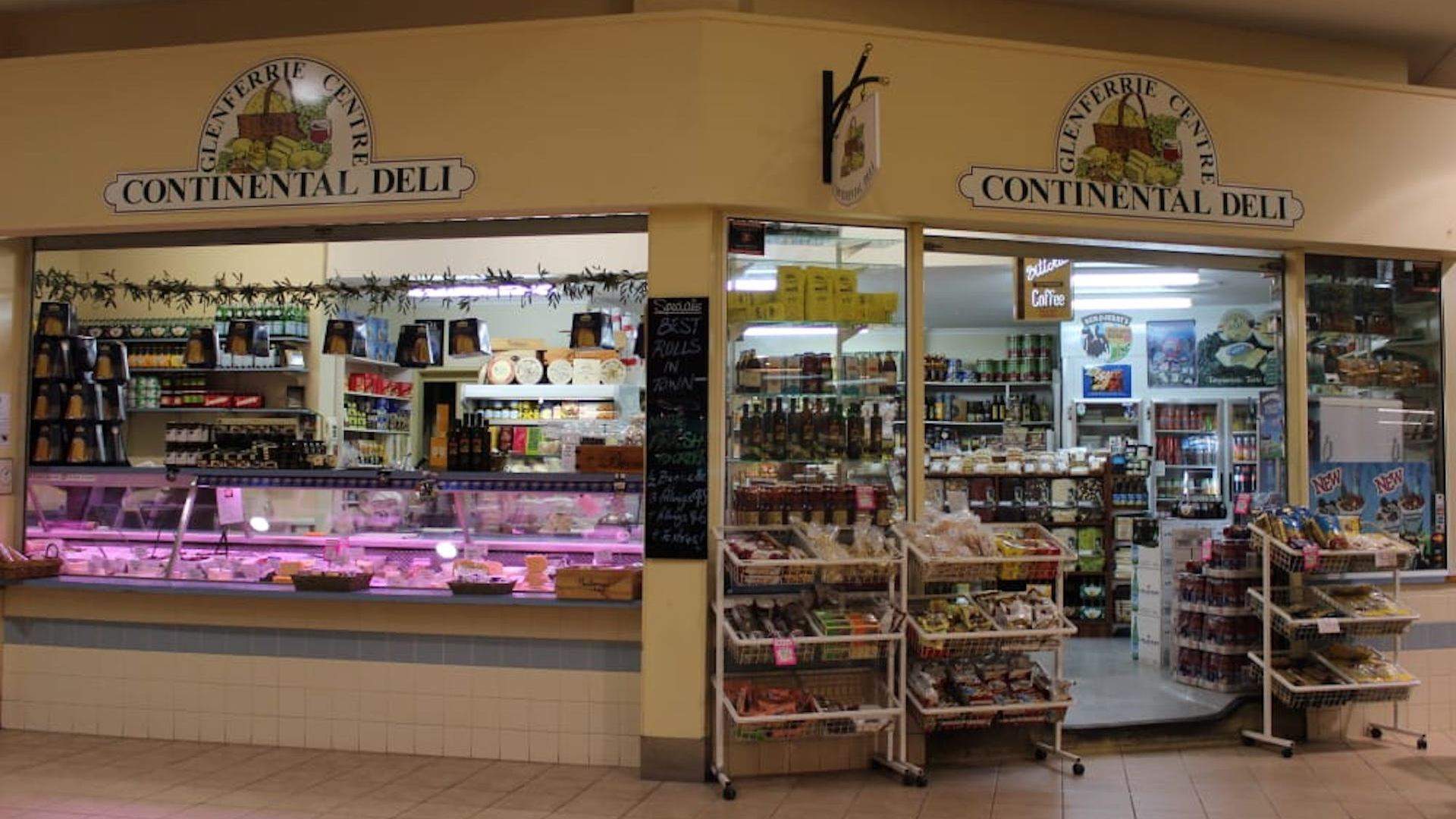 CONTINENTAL DELI, HAWTHORN
The long-standing, family-run Continental Deli has been winning over Hawthorn locals with its selection of Australian and imported goods for over four decades. Visit this classic European-style arcade deli and you'll find it hard to leave without amassing a shopping basket chock-full of luxurious French cheeses, Italian meats, locally-made sweet treats and other grazing platter must-haves. Should you find yourself in the area at lunchtime, you'll definitely want to try one of the Melbourne deli's cult-favourite house-made rolls. And if you're looking to really impress at your next picnic session, the team also makes a pretty mean snack board to order.
Top Image: King & Godfree, by Sarah Pannell
Concrete Playground Trips
Book unique getaways and adventures dreamed up by our editors