FOOD & DRINK
Melbourne's Best Boutique Beer and Wine Bottle Shops
Non-alcoholic craft brews, the best cask wine in town and one 50-litre keg to rule them all.
Melbourne's Best Boutique Beer and Wine Bottle Shops
Non-alcoholic craft brews, the best cask wine in town and one 50-litre keg to rule them all.
---
Fleetwood Mac had it right when it said you would never break the chain. Sure, it wasn't specifically referring to the big-name Melbourne bottle shops we first met under the guise of discerning tastes. But we're branching out and celebrating our love affair with the smaller providers of often rare and small-batch wines and beers — the sort who are keeping up with the viticulturists better than the pap hot on the tail of Kim and Kylie.
We searched the city slick for those who know how to talk us into buying high-end hooches and ostentatious sauces. Organic, fermented, hoppy, or just a certain je ne sais quoi — whatever you're after, these boutique wine and beer bottle shops will fit your next park session or dinner dalliance with the right drop, for a kind price.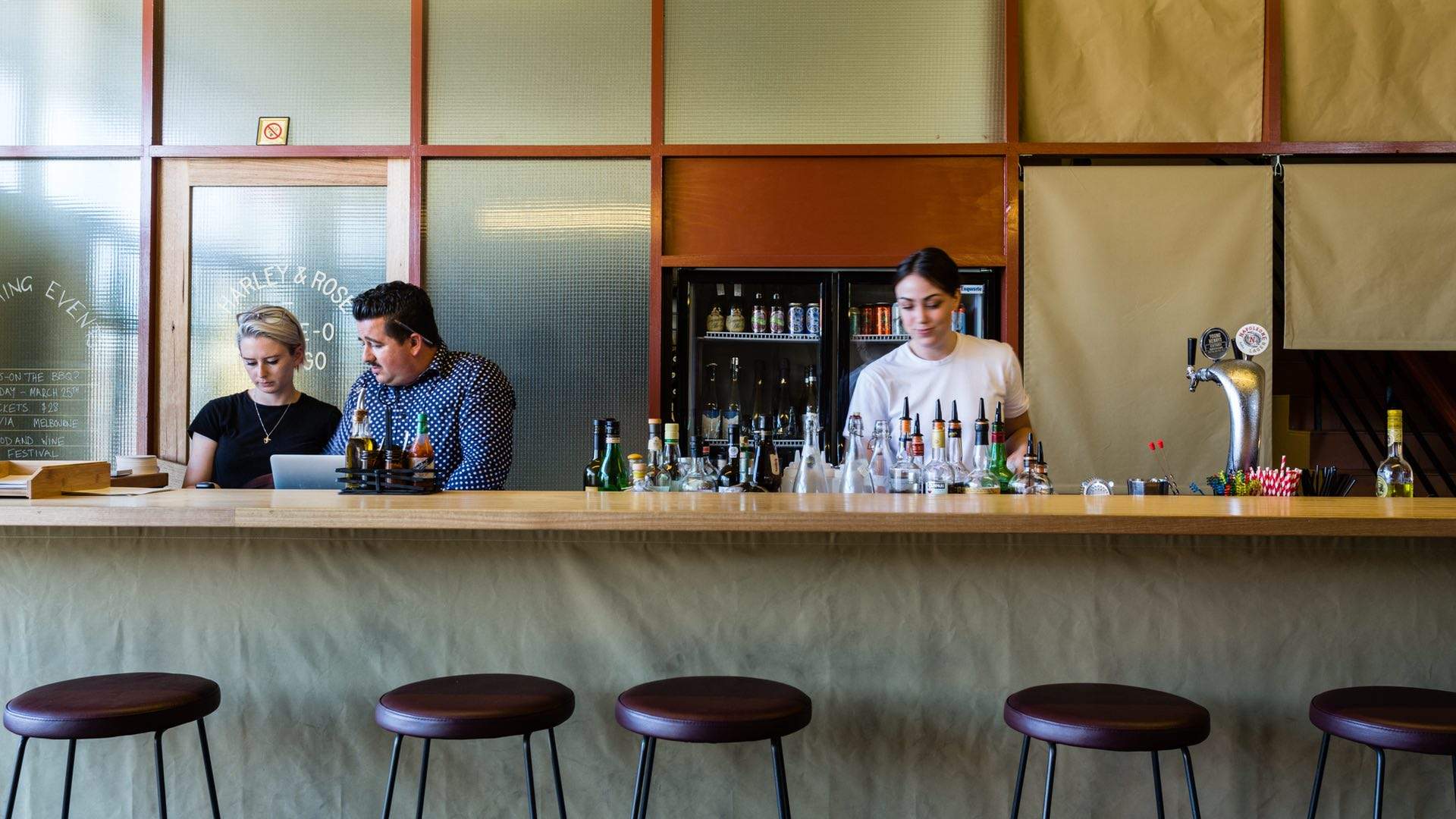 This West Footscray neighbourhood joint has turned its stockroom dead space into a pint-sized bottle-o. Staff are more than happy to have a chat or let you peruse solo — just throw a quick left at the restaurant counter and swing open the frosty door. If you're after a dinner drop, wine of choice is the organic and preservative-free Gold Tooth from the Adelaide Hills. For larger events, order a Kegarator (think esky with taps on it) which come in 35- and 50-litre options. Our favourite backyard beer is the ice-cold tins of Cascade's super crisp and highly smashable Blue Lager ($4 per can). But shhh, us mainland-lubbers aren't supposed to have it north of the Bass.



A bottle shop and bar in Footscray that offers punters flagons of rosé and more beers than your Pa could squirrel away for winter. There are shelves and shelves of beers toping 450 of the blighters in choice. Coming in hot this season is a breakfast brown ale That's How You Make Porridge ($6.50 per can) and it's laying honey and oats on your tongue like the true breakfast beauty it is. A flagon of rosé will set you back $82 but is enough to put a cork in the in-laws. For your camping mates, nab one of the biodynamic bag-in-box wines; imported from Italy and coming in both red and white, they're highly quaffable and sulphite (*pray* headache) free.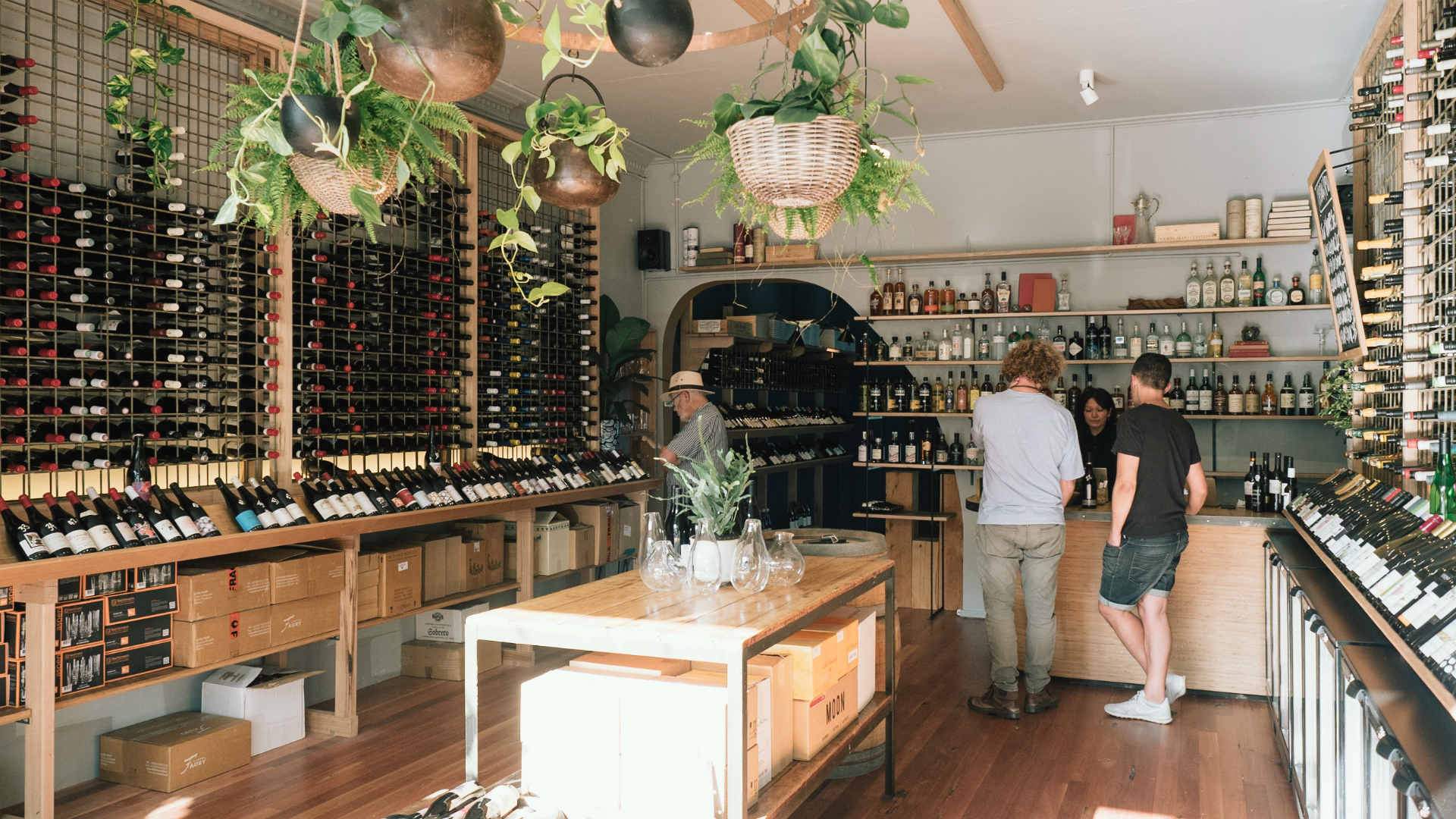 Longtime Bomba business partners Jesse Gerner, Andrew Fisk and Kelly O'Loghlan laid the golden vino egg when they opened their boutique wine store a throw away from Terra Madre. Named after a fellow wine lover, Samuel Pepys (pronounced peeps, dar-links) focuses on producers who practise sustainable, organic and biodynamic principals, making it an ideal swing-by while grocery shopping. The store hosts about 400 wines (some handpicked international varieties included), a 200-strong spirit list, a full Riedel glassware range and various wines available to taste. Nab local favourite Patrick Sullivan or a bottle from the Mornington Peninsula's Polperro Estate.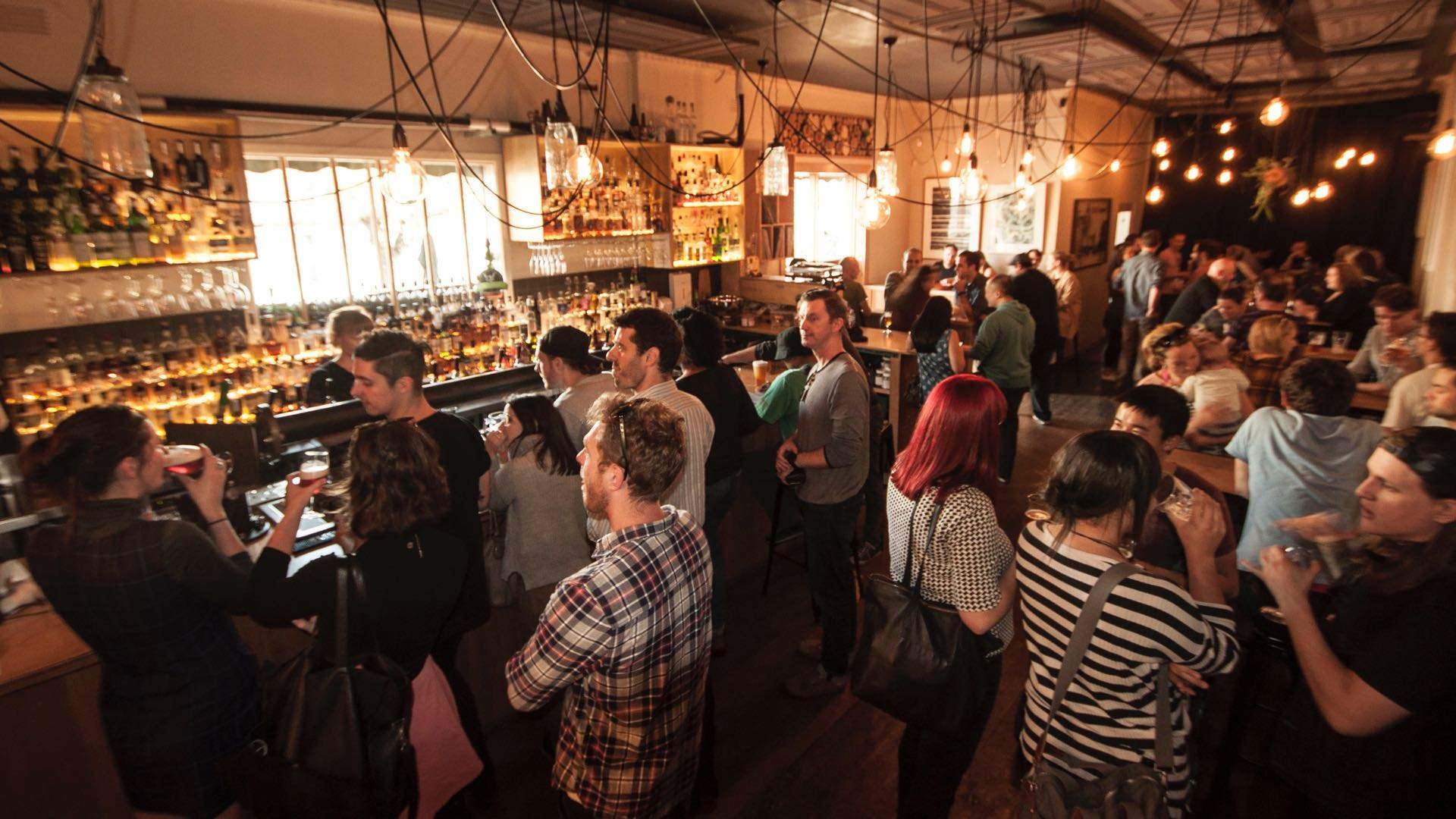 A treasure trove of liquid candy. It has 300-400 wines arranged from lighter to bolder, a golden selection of American whiskey and 10 fridges full of beer. Carwyn doesn't dabble in big breweries, so go for new brew on the block SOBAH. An ingenious and punny collection of non-alcoholic beer — including the native citrus-spiked Finger Lime Cerveza and a boldly spicy Pepperberry IPA ($5.50 each) — these Indigenous-owned and developed beverages are chemical- and preservative-free to keep you icy fresh. There are also plenty of international craft beers you don't see a lot of in Australia and they're the sort that would sit nicely in your cellar. Head past the pantry items – pickles, tonics and hot sauces – and check out Belgian-style ale from Japanese brewers Kagua ($10 a pop). Build yourself a mixed six pack for a tidy 15-percent off.



With stores scattered all over the city bounds – the OG in Windsor – these sibling-owned purveyors of unique wine, beer and cider have been at it since 2006. Staff spring from winemaking and hospitality backgrounds, and there's never any shame in dropping less than a twenty seeing as their aim is to always be accessible. Try a minimal-intervention wine that lets the grapes and terroir speak for themselves, such as the Hermit Ram ($44), an unfiltered skin fermented drop from NZ. Move into The Sturm ($18) — a collaboration with Victorian winery Jamsheed, featuring a blend of wild fermenting riesling juice — and the unfermented wort of Hop Nation's Damned pilsner before throwing onto your shopping list the ever-popular Market New England IPA ($7 each).



Perfectly weathered brown leather bench seats and a genuine warmth from staff make this wine bar difficult to leave. But if you don't have all day to spend sipping on freshly delivered Patrick Sullivan wines in the leafy courtyard, then rest assured, this pantry-sized wine store has plenty of dazzlers to take home. Try a skin-contact gewürztraminer from the Smokestack Lightning collection. Co-owner James Broadway — an ex-importer of natural Italian wines — said they were one of the first to stock Yarra Valley-based David Mackintosh wares. Their philosophy is to know their viticulturists and growers well. After all, they have been doing it for 14 years.



Our addiction to pét-nats started here. With a lick-smacking organic fizz, these naturally sparkling wines use an ancient traditional method to ferment, producing an alive yet soft, way-too-easy-to-drink drop. Grab one from the likes of Australian winemakers Heavy Petting, Astro Bunny and Architects of Wine as these will truly impress your friends. Free wine tastings are held every Saturday from 3-6pm (plus the occasional Sunday). Craft beers are a-plenty – think Golden Ales from Venom and Kaiju's Tropical Ales – so swipe a loyalty card, and your ninth six-pack will be on them.

Published on April 11, 2018 by Kayla Larson