Juanita Peaches
Doughnuts by day, fried chicken by night.
Admit it: you spend a lot of time thinking about doughnuts these days. Of course, whether you like doughnuts is entirely beside the point — this fair city makes sure that no matter where you are and what you're doing, you have some sort of deep-fried dough-based dumpling of sweet, sweet sugar in and around your mouth (and thoughts) at all times.
However, this over-saturation of the hot, sugar-crumbed dough ring market has reared some hefty competition in the d-nut economy. Ask any self respecting corporate strategist and they'll tell you, "when things donut go as planned, diversify, diversify, diversify!". This is where Juanita Peaches comes into the picture.
From the regal bunch that reign over the vast food truck pride lands of Melbourne and the dough lovers that thought up All Day Donuts, comes ALL NIGHT CHICKEN. Except it's called Juanita Peaches and they only serve chicken for a set amount of time at night on a select few days a week.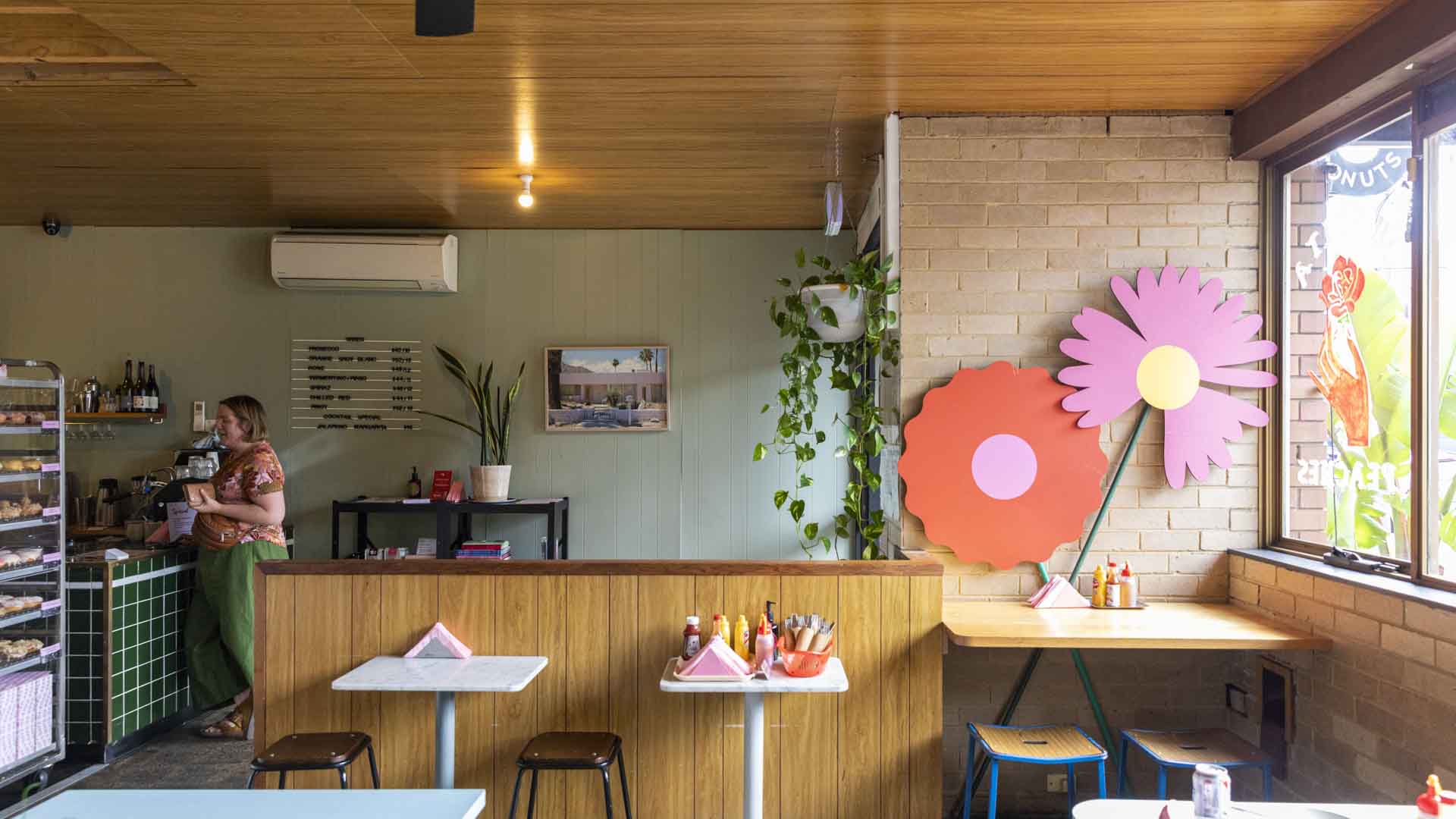 Juanita is certainly not your standard lass, with a logo that resembles the sort of tattoo you might acquire from a trip you don't remember to Surfer's Paradise. But all in all, she's got the goods, and she's worth trying. With a small menu on offer, the fried chicken — crispy on the outside and juicy in the middle — definitely tops the list of things to order at this establishment. The burros were a little on the dry side but still tasty, and with a lick of hot sauce, all ills are remedied. All the usual sides are at the party too, including chips and a zingy slaw to cut through that chicken grease.
Raph Rashid, the man behind it all, makes sure that Juanita still has a few doughnuts set aside to satiate those that come for the savoury delights, but still have a sweet tooth. The drinks on offer, while minimal, complement the fried bird and burros perfectly.
So, jump on the 19 tram and head to Brunswick. You'll find Juanita Peaches just off the well-beaten path of Sydney Road, emitting a radiant glow that only comes from searingly hot vats of oil.
Images: Julia Sansone