Marko
This environmentally-conscious lunch spot is serving up plant-based burgers, pitas and bowls developed by Embla and Etta's Charley Snadden-Wilson.
Vegetables are the undisputed heroes at the southside's newest casual eatery, which is located right on the edge of South Melbourne Market. Marko is kicking it slow, embracing an old-school food philosophy and dishing up a vibrant offering that's entirely plant-based.
The brainchild of food industry veteran Dehne Bingham (former CEO of Belles Hot Chicken and 100 Burgers Group), the restaurant is set on getting back to basics, focusing on serving food that's better for the community, the planet and the people eating it.
In the kitchen, Head Chef Nabin Shrestha (Rumi, Vegie Bar) is plating a daytime menu of vegan and vegetarian dishes, curated by long-time champion of plant-based dining, chef Charley Snadden-Wilson (Ramblr, Etta, Embla). There's a strong emphasis on sourcing ingredients as locally as possible, working with the seasons and, of course, snubbing any preservatives or other nasties. But Marko isn't afraid to have some fun, too, with a colourful lineup of eats that shows plenty of creativity.
Diners can choose from the list of burgers ranging from $12-15, all available with gluten-free alternatives — from the signature Marko cheeseburger layered with coconut cheese and a plant-based patty to the spicy cauliflower number with jalapenos and chipotle mayo. Fluffy pitas ($13-14) from Brunswick's Alasya Bakery are also on the menu, and come stuffed with the likes of green pea falafel or roasted mushrooms with quinoa tabbouleh and tahini sauce.
Marko also serves up a range of vibrant veggie bowls ($13-15), along with sides like chilli-topped corn ribs ($8) and crispy chips finished with your choice of house seasoning. And, you can make a meal of it with one of three 'feed me' options, matching a burger or pita with chips, dip and a Capi soda ($23-26). To drink, expect to find a rotation of craft brews, natural wines, and cocktails both boozy and non-alcoholic, along with caffeinated options shuttled down from nearby coffee window Clement.
As a bonus feel-good factor, there's also an environmental conscience that extends beyond the meat-free menu. Marko is using all recyclable packaging, has implemented a special system for recycling food waste and powers its kitchen partly by renewables.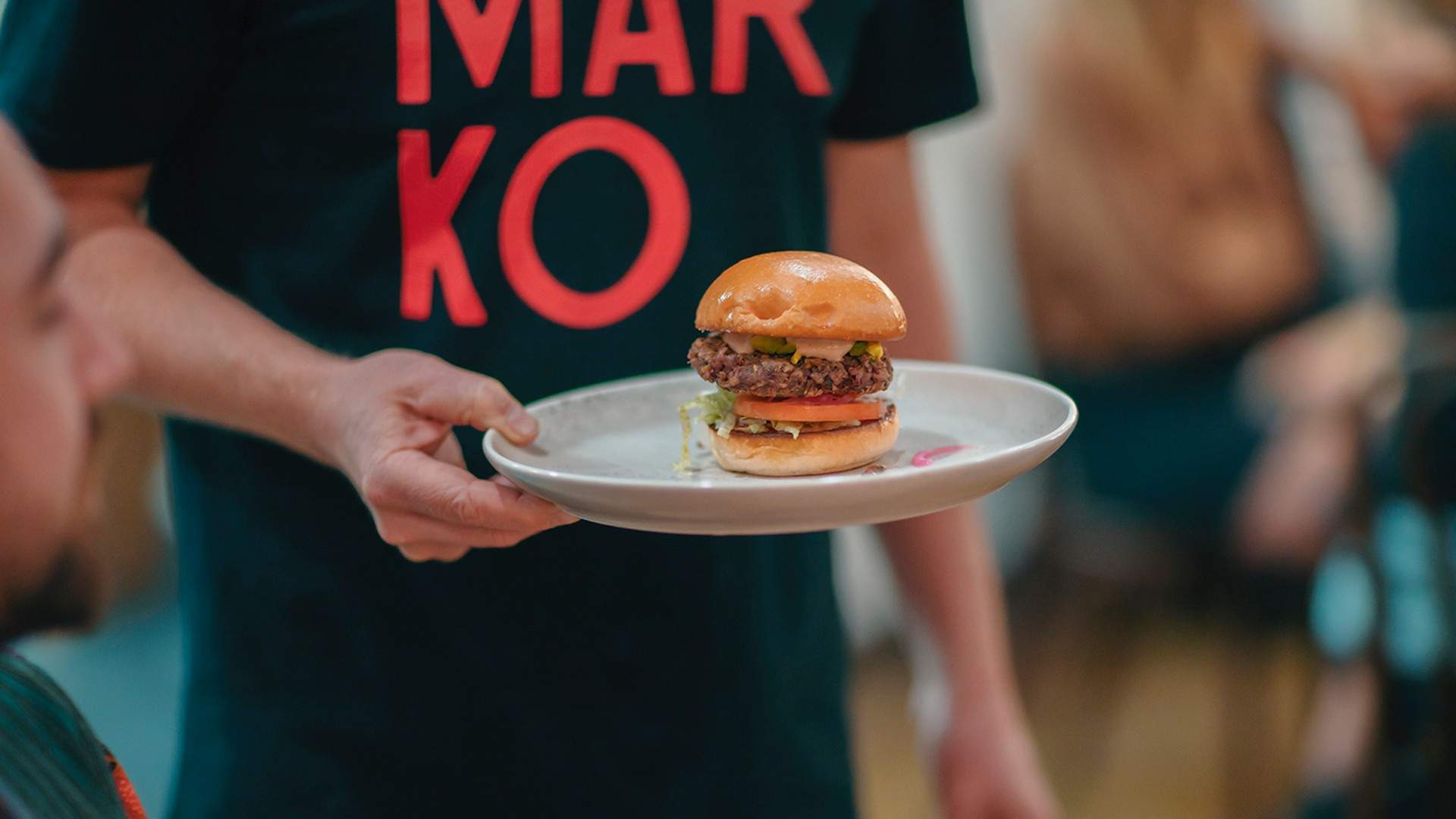 Top Images: Bold and Italic Media
Concrete Playground Trips
Book unique getaways and adventures dreamed up by our editors