TRAVEL & LEISURE
Cabn Lets You Stay in Your Own Tiny Solar-Powered House in the Victorian Wilderness
Pack a book, turn off your laptop and escape to this solar-powered, secluded tiny house.
Cabn Lets You Stay in Your Own Tiny Solar-Powered House in the Victorian Wilderness
Pack a book, turn off your laptop and escape to this solar-powered, secluded tiny house.
---
Fans of glamping and remote cabins have a new luxurious retreat to look forward to as Cabn opens its first tiny Victorian getaway. Positioned as places to unplug and recharge, the off-grid accommodation launched its first eco-home in the Adelaide Hills back in 2017 and has now opened a new location in Daylesford, a 90-minute drive from the CBD.
Despite some of the connotations the term 'off-grid' may have, this cabin is a far cry from roughing it. This solar-powered tiny house sits on secluded private property in the Great Dividing Range.
The cleverly designed, timber fit-out includes a loft with queen bed, a bunk bed, an indoor shower, a fully stocked kitchen and an outdoor barbecue and fire pit. Plus glass doors and windows that offer views aplenty. Remember this place is all about 'digital detoxing', though, so expect limited cell service and absolutely no wifi to speak of — this is certainly not a working holiday type of place.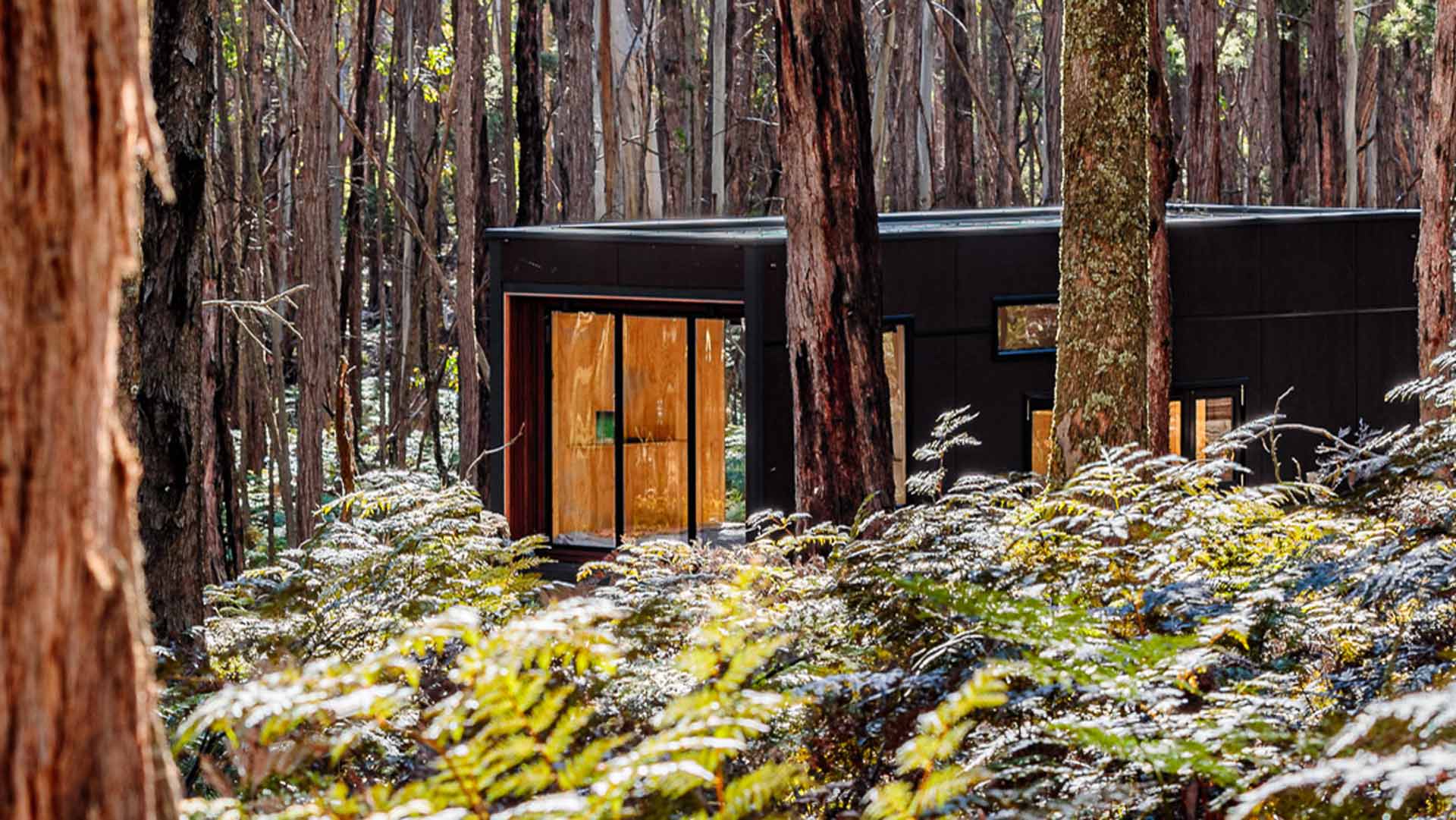 The retreat is lovingly tucked away and very secluded, so the only living beings you'll share the space with is the local wildlife. Think koalas, kangaroos and plenty of kookaburras.
A second Victorian Cabn location is set to launch later this year, too, along with several other sites around Australia, so keep an eye on this space for future updates.
Sadie rates start at $209 per night for two on weekdays and $259 on weekends. The cabin can comfortably sleep two, with room for four. To book, head over here.
Looking for more to do around Daylesford? Check out our guide to the region.
Published on December 09, 2019 by Marissa Ciampi