TRAVEL & LEISURE
Face Masks Will Become Mandatory Again Throughout Victoria From May 28
You'll need to wear one whenever you leave the house during the state's seven-day circuit-breaker lockdown.
In response to Melbourne's growing northern suburbs COVID-19 cluster, the entire state of Victoria will enter a seven-day lockdown from 11.59pm tonight, Thursday, May 27 until the same time on Thursday, June 3. That means that stage four restrictions will be back in effect, and you'll only be able to leave your house for five reasons — the now-familiar four reasons, and to get vaccinated against COVID-19. Also returning: wearing compulsory face masks whenever you do leave home.
Announcing the change today, Thursday, May 27, Acting Victorian Premier James Merlino said that "as we've seen here, and across Australia, this kind of short, sharp action is effective in stopping this thing in its tracks." None of the reinstated rules are new to Melburnians, of course — but it's hoped that bringing them back for the next seven days will help stop the spread of cases linked to the current cluster.
Mask-wise, you'll need to break out your fitted face coverings and wear them. Some mask requirements do currently exist — including wearing them in public indoor spaces, which has been back in effect since Tuesday, May 25 — but the requirements are now being beefed up even further.
Once midnight hits tonight, the only place where you won't need to pop a mask on is inside your own home. That said, you'll only be able to leave your house for essential work, shopping for things you need, exercise for two hours within five kilometres of your residence, care and caregiving, and to get vaccinated — however, in each and every one of those situations, you'll have to mask up.
You'll need to wear face masks both indoors and outside, too, unless you have an exemption.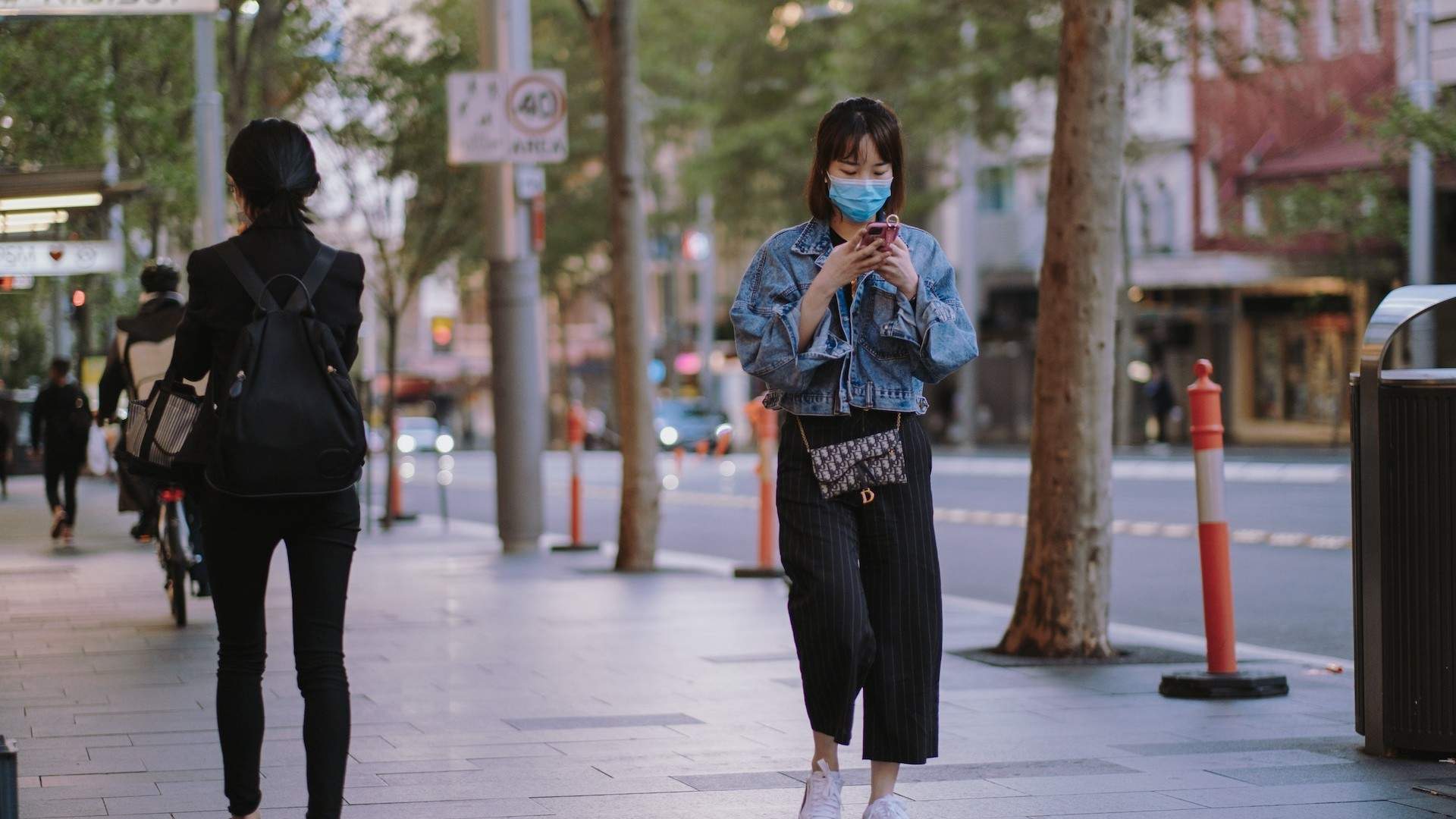 With the present cases linked to both Melbourne and regional Victoria, the mask rules — and the circuit-breaker lockdown— apply statewide for the seven-day period. The Acting Premier will obviously provide further details about what happens next before 11.59pm on Thursday, June 3.
If you're now wondering where to grab a fitted mask, we've put together a rundown of local companies making and selling them.
Published on May 27, 2021 by Sarah Ward