TRAVEL & LEISURE
Here's What You Can and Can't Do in Metropolitan Melbourne From November 9
The rules have eased again, but what exactly can you do? We've broken it down.
In early September, Victorian Premier Daniel Andrews unveiled how the metropolitan Melbourne area will gradually ease out of its stage four COVID-19 lockdown. On the cards is a five-step removal of restrictions. We are currently in the third step of the plan, with an additional easing of this step's restrictions coming into place as of 11:59pm on Sunday, November 8.
Thanks to this latest rollback of restrictions, Melburnians can now travel to regional Victoria, pubs and restaurants can have increased capacities and gyms, cinemas and theatres can reopen. With the 'ring of steel' gone, the restriction levels are now the same for metro Melbourne and regional Victoria.
If you're wondering exactly what you now can and can't do under these new restrictions, that's understandable — they're are a lot to take in. So, we've detailed the basics.
This information is correct as of 11:59pm Sunday, November 8. 

Is there still a curfew?
No, the curfew for metropolitan Melbourne has been scrapped. It was lifted for the last time at 5am on Monday, September 28.

For what reasons am I allowed to leave the house?
You can now leave your house for any reason your heart desires as long as you are still following all other social-distancing and gathering rules. The four reasons to leave your house implemented back in March are no longer in place.

Do I still have to wear a mask?
Yes, masks or face coverings are still compulsory whenever you leave home in compliance with the definition of a mask outlined in step two. Bandanas, scarves and face shields are not acceptable.

How long am I allowed to be out of the house for?
As long as you want. The two-hour limit on time spent out of the home has now been lifted.

How far can I travel?
There is no longer a restriction on how far you can travel within Victoria. The ban on metropolitan Melbourne residents travelling to regional Victoria (aka the 'ring of steel') has been lifted as of 11:59pm Sunday, November 8. Which means, it's time to organise day trips, getaways and visits to regional restaurants.
As of Monday, November 23, Victorians will also be able to travel to NSW.

Can I see friends and family?
Yes, you can gather outdoors in groups of up to ten people from any number of households.
The rules around home visits have stayed relatively the same. Two people plus their dependents are allowed to visit you in your household once a day. Those two people can now come from separate households, though, and they can now come at separate times. This does not include your intimate partner.
From Sunday, November 22, indoor private gatherings are set to increase to up to ten people.
You can also meet at a bar or restaurant in groups of up to ten, which we'll get to.

Can I go to the pub?
Yes, pubs can open with a capacity of 40 patrons inside and 70 outside.

What about a cafe or restaurant?
Yes, the same restrictions apply. With capacity limits still pretty small, we recommend making a booking before heading out.

Can I attend a concert?
Seated live music events are permitted outdoors, subject to the same rules as hospitality venues. Indoor music venues have now been given the go-ahead to open as well with a capacity of 20 people.
We'll let you know when the first live music events in Melbourne begin to be announced.

Can I book a hotel?
Yes, accommodation is open as of 11:59pm Sunday, November 8. You can go on a holiday — or book a staycation — with the people you live with, your intimate partner and up to two other people and their dependants.

Can I go to the gym, see a personal trainer or play sport?
Yes, but with several restrictions. Let us run you through them.
Gyms can reopen with a maximum of 20 people per facility and ten per class. Personal training sessions with up to ten people (and the trainer) can also go ahead.
Outdoor non-contact sport is allowed for adults, and those under 18 can play both contact and non-contact sport.
Tennis courts, skate parks and golf courses are all also open.

Can I go to a pool?
Yes, indoor pools are open with a 20 person limit, while outdoor pools have a limit of 50 people subject to the size of the pool.

Can I have a picnic in a park?
Yes, as long as it's with up to ten people.

Can I have a picnic on a boat?
Lucky you asked, because yes you can. Melbourne's BYO pet-friendly picnic boats have returned to the Yarra. We highly suggest booking over here.

Can I visit a regional town?
Yes, the ban on metropolitan Melbourne residents travelling to regional Victoria has been lifted as of 11:59pm Sunday, November 8

Can I go shopping?
Yes, retail has reopened. Just make sure you wear your face mask.

Can I go to a movie theatre?
Yes, indoor entertainment venues including cinemas, theatres, museums, galleries and libraries are now able to open with a capacity of 20 people. But check before heading in because not all have reopened just yet.
Classic, Lido and Cameo outdoor cinemas have been open since Monday, November 2.

Can I go to the beach?
Yes, you can go to the beach solo or in a group of up to ten people.

Can I go to a surf park?
You sure can. Urbnsurf, Victoria's only surf park, has started pumping out waves again. Once again, bookings are essential and you can make one right here.

Can I get my haircut?
Yes, hairdressers and barbershops are open with mandatory masks.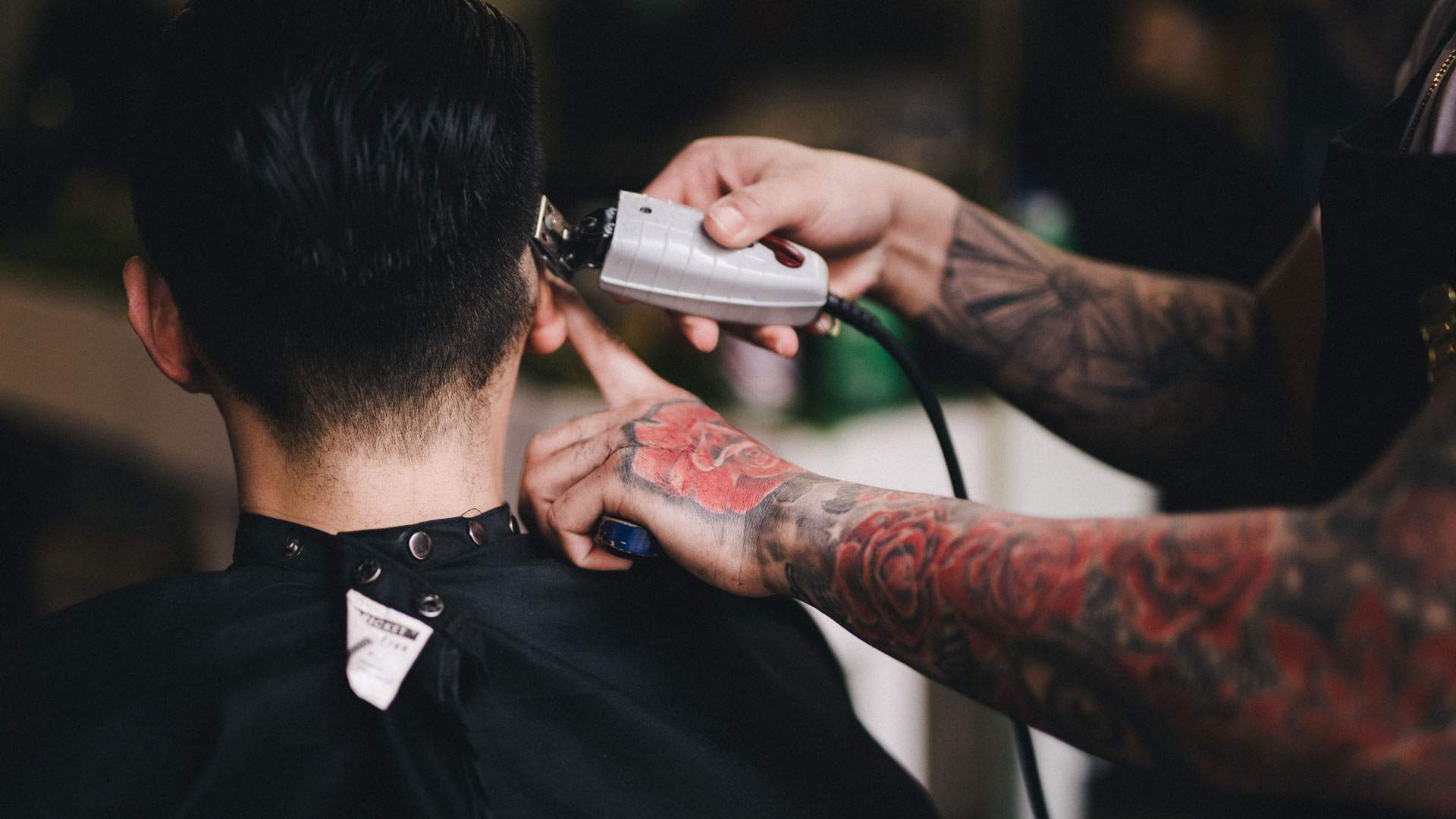 What about other beauty services?
As long as it is a service that can be conducted with a face mask on. So, nail salons and waxing are good to go, but facials not quite yet.

When will restrictions be further eased?
With Victoria recording its tenth day in a row of no new COVID-10 cases, the state is on track to reach the fourth and final step in the roadmap towards COVID-normal on Sunday, November 22. Some of the changes set to be announced include pubs and restaurants increasing to a capacity of 100 indoors and 200 outdoors, and outdoor events of up to 500 people being allowed.
If you have more questions, the Victorian Government has an extensive list of FAQs on its website.

Top image: Grampians National Park by Visit Victoria
Published on November 09, 2020 by Samantha Teague