TRAVEL & LEISURE
Melbourne's Seven Best Heated Swimming Pools for Winter
Cold weather don't mean a thing when you're in a big, warm vat of chlorinated water.
Melbourne's Seven Best Heated Swimming Pools for Winter
Cold weather don't mean a thing when you're in a big, warm vat of chlorinated water.
Australia may have the most glorious summers in the world but Melburnians know winter down south can really pack a cold, wet punch. If you're a swimmer, it can be tough to maintain the motivation to throw yourself into a freezing cold body of water when you could be, I don't know, curling up on the couch eating cookie dough. But the right pool — specifically one that won't freeze the flesh off your bones — can make all the difference. And while most of our pools close for the winter, there's a few that keep the fire burning. Check out our list of Melbourne's best winter pools and dive in head-first to winter swimming.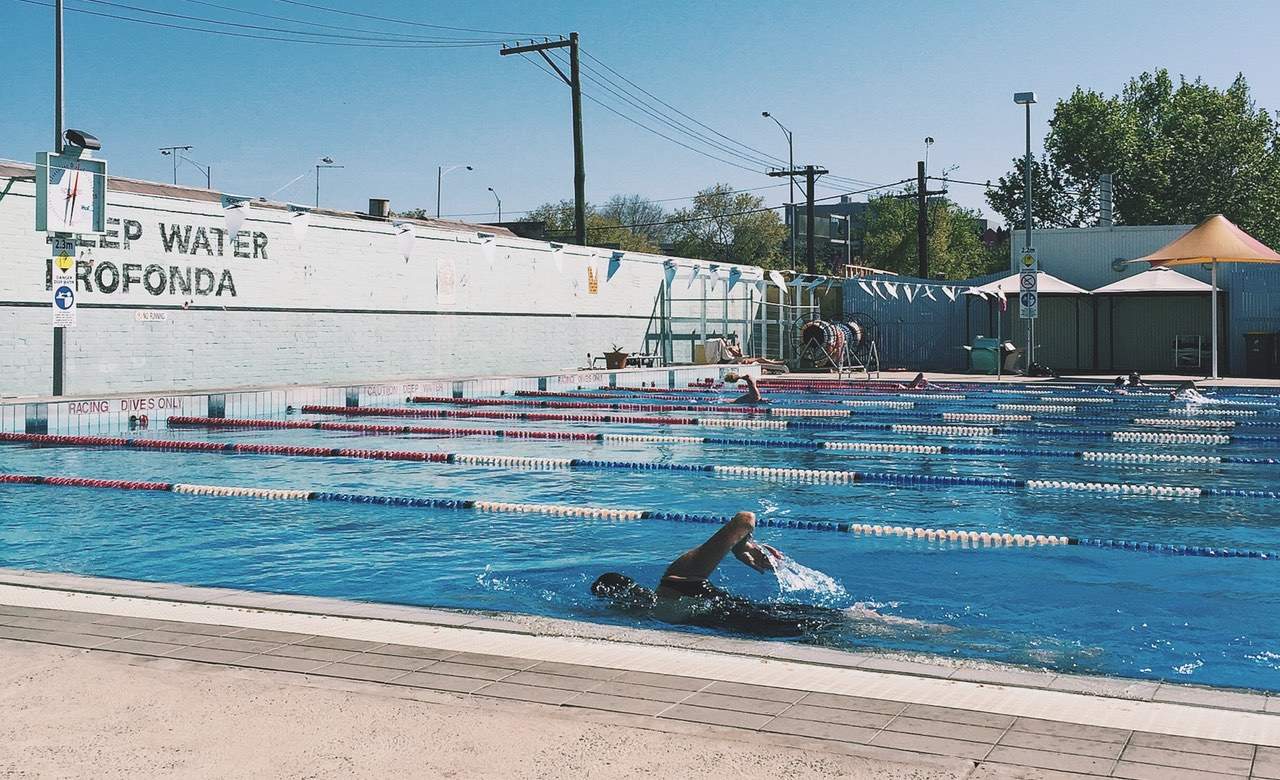 As you may know, Fitzroy Pool is outdoors — but hear us out on this one. Yes, it might seem insane to swim outside in winter, but the pool is heated to a balmy 27 degrees during the cool months, which is frankly a lot warmer than most places in Melbourne. If you can stomach the mad dash from pool to towel, then you may actually really enjoy a refreshing outdoor swim. The 50-metre pool itself is beautiful, surrounded by a glorious modernist building with decent facilities (although you'll need to bring your own hairdryer to this one). Best of all, you're almost guaranteed to get a lane to yourself during winter.
Fitzroy Swimming Pool, 160 Alexandra Parade, Fitzroy. Open Monday to Friday 6am - 8pm, and Saturday and Sunday 8am - 6pm.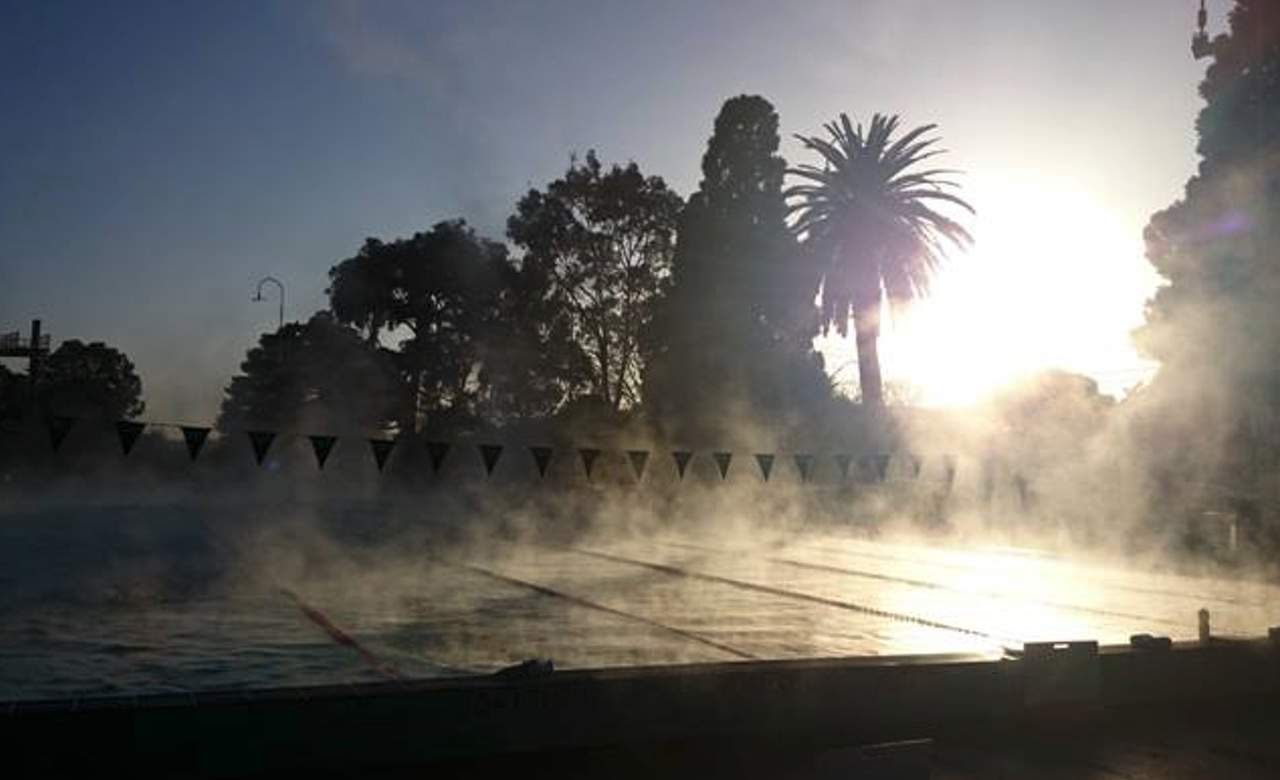 It may be a little dark to name a swim centre after a man who drowned at sea, but, hey, everyone else seems to be okay with it. In fact, the Harold Holt Swim Centre is a pretty great memorial to the former Prime Minister. Not only does it have a 25-metre indoor pool, gym, spa, sauna, it also has an epic 50-metre outdoor pool which is heated and open late all through winter. This pool is a little oasis in the middle of the eastern 'burbs and a great way to get through winter.
Harold Holt Swim Centre, corner Edgar and High Streets, Glen Iris. Open Monday to Thursday 5.45am - 9pm, Friday 5.45am - 8pm, Saturday 6am - 7pm, and Sunday 7am to 7pm. 
Melbourne City Baths, standing in the cradle of Swanston, Franklin and Victoria Streets in the CBD is a triple threat. It may look like an old-timey gaol from the outside, but inside you'll find a gym with a comprehensive group fitness program as well as a heated indoor 30-metre lap pool. The pool is quite small and can get crowded during peak times (on weekends and after 5pm) but that comes with it the being most central indoor swimming pool in Melbourne. Plus, it welcomes casuals and the amenities are fantastic (including GHDs in the change room so you won't leave looking like a half-drowned rat).
Melbourne City Baths, 90-120 Swanston Street, Melbourne. Open Monday to Thursday 6am - 10pm, Friday 6am - 8pm, and Saturday and Sunday 8am - 6pm.
Brunswick Baths on Dawson Street is the perfect place for swimmers of all levels. The indoor pool is in a beautiful tiled hall which has been recently redeveloped by Henderson + Lodge Architects — and while it's small at only 20 metres, it will keep you toasty warm all through winter. It's a good idea to check the lane availability before you rock up in your togs though, as the pool is often booked out for water workout classes. If you want to really go for it, there's a 50-metre heated outdoor pool in the same facility. The cost of entry covers both pools, but for a few dollars, you can treat yourself to the spa, sauna and steam rooms and enjoy a hard-earned relaxation sesh after your swim.
Brunswick Baths, 14 Dawson Street, Brunswick. The indoor pool is open Monday to Friday 6am - 9.15pm, and Saturday and Sunday 8am - 7.45pm. The outdoor pool is open Monday to Thursday 6am - 8pm, Friday 6am - 7pm, and Saturday and Sunday 8am - 6pm during winter.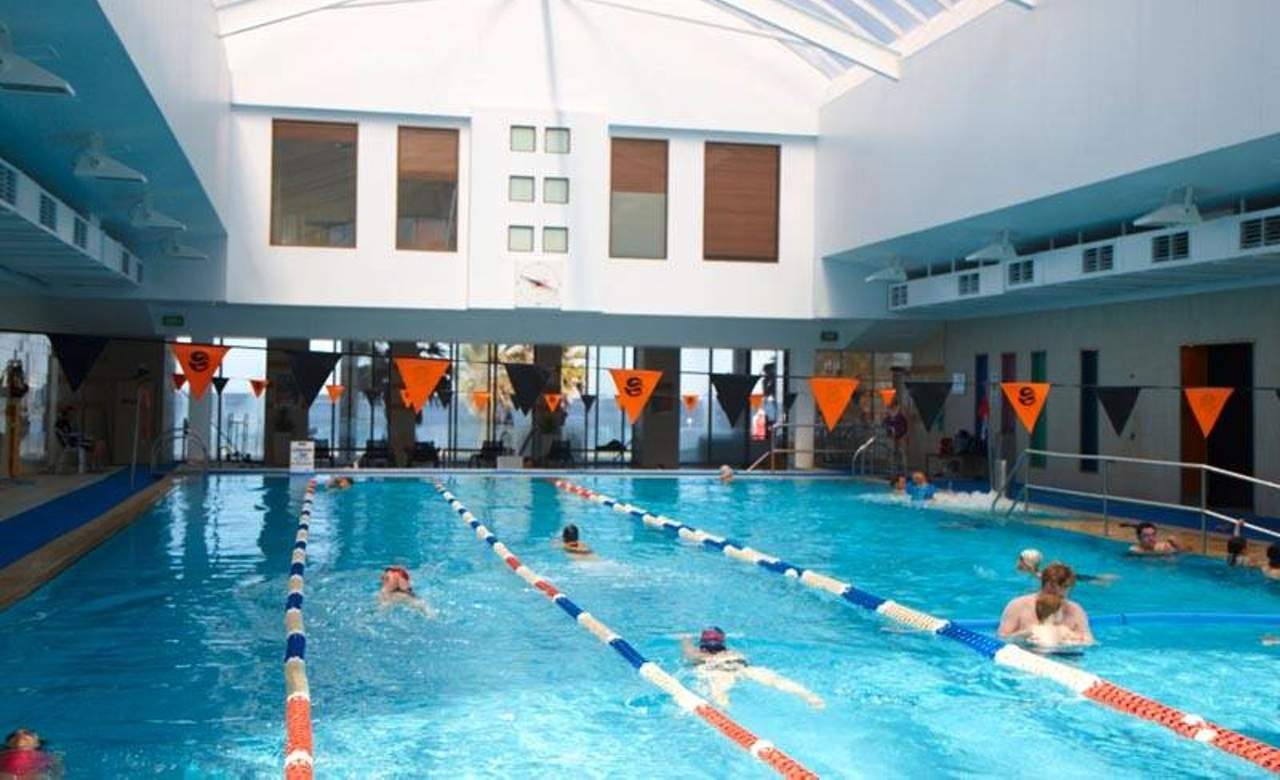 We wouldn't send you to the sea baths in winter if they weren't warm, and, luckily, St Kilda's baths are heated to a sweet 25 degrees. The 25-metre pool is filled with heated seawater, meaning that it isn't as irritable as chlorine (but still hygienic), and is open until 11pm Monday to Thursday. And once you're done, you can reward yourself with a drink and some nosh up at Captain Baxter next door.
St Kilda Sea Baths, 10-18 Jacka Boulevard, St Kilda. Open Monday to Thursday 5am - 11pm, Friday 5am - 10pm, and Saturday and Sunday 7am - 8pm. 
The Northcote pool, like Brunswick Baths, boasts both a 25-metre indoor pool and a 50-metre outdoor pool so you can decide on the day if you want to brave the elements stay within four walls. The indoor pool hall itself is an industrial space but looks glorious when lit up at night, and they stay open until 10pm on weeknights — so you can still make it even if you knock off work a bit late. As well as good amenities, the entry fee is a more reasonable than some of the inner-city pools and, as the pool is managed by YMCA, you have the option to invest in a membership, which will allow you to visit all the YMCA-managed centres in Melbourne.
Northcote Aquatic & Recreation Centre, 180 Victoria Road, Northcote. Open Monday to Friday 6am - 9pm, and Saturday and Sunday 7.30am - 7pm.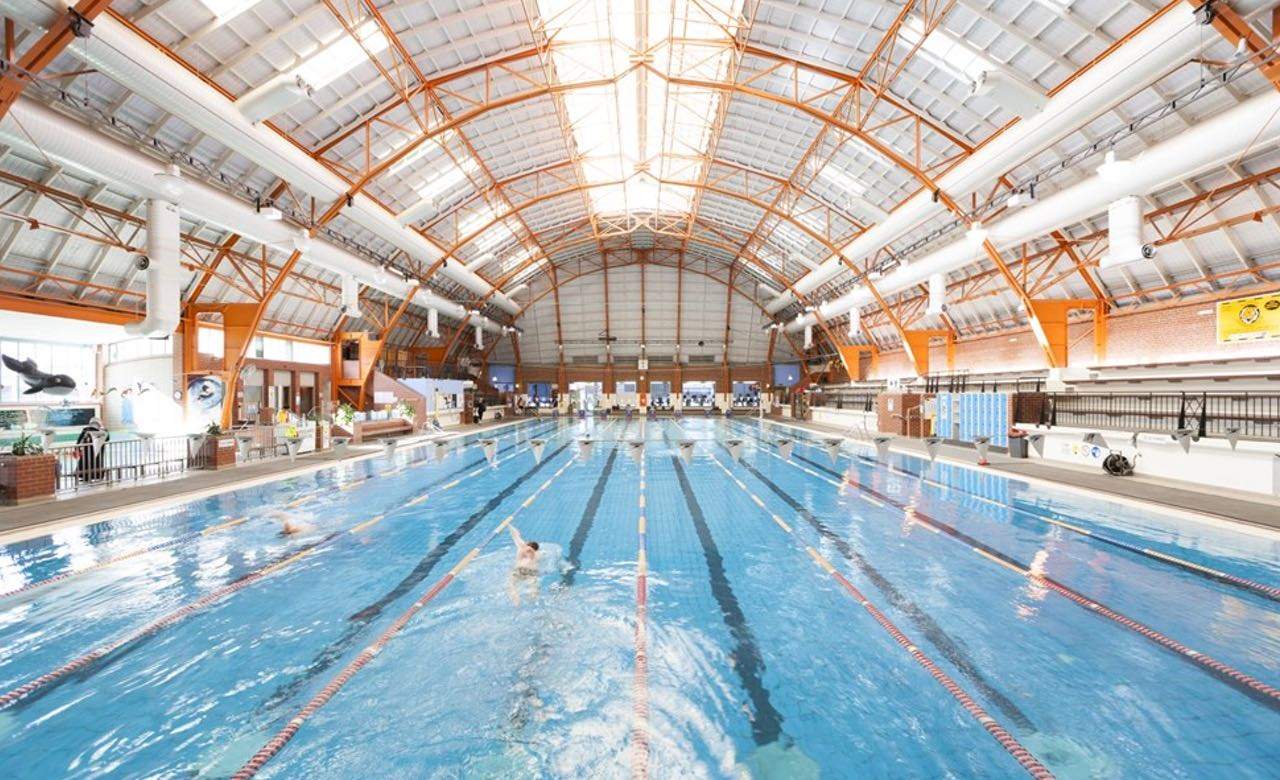 The indoor pool at the Richmond Recreation Centre is one of the best pools to frequent in winter. The cavernous facility houses a wide 50-metre swimming pool flanked by grandstands, as well as two gymnasiums, a group fitness studio, spa, sauna and steam room. While the pool is reasonably temperate, it doesn't feel soupy and over-chlorinated like so many indoor pools do. The changing rooms are clean and serviceable (if a little old) and the facility opens quite late all year-round so you can avoid the crowds if you need a solitary or relaxed swim.
Richmond Recreation Centre, 11-15 Gleadell Street, Richmond. Open Monday to Thursday 5.30am - 9.45pm, Friday 5.30am - 8.45pm, and Saturday and Sunday 7am - 6.45pm.
Published on June 17, 2016 by Imogen Baker