Melbourne's Best Dog-Friendly Parks and Beaches for the Ultimate Pup Time
Guaranteed patsville.
Just like you, your four-legged friend enjoys escaping the daily grind. Only their version of that looks like running laps of the backyard or living room, frolicking after balls and embarking on open-air adventures. They want to feel the earth under their paws, sniff out all the smells and — hopefully — score some playtime with a few other friendly doggos.
And there's nowhere better for your pooch to experience this kind of freedom in the city than a glorious off-leash area or big, long walking trail. Luckily, there are a plethora of dog parks, beaches and tracks in Melbourne that will welcome you and your fur-baby with open arms. And if you're dog-less but down for pats, that's okay too. These spots offer up some prime pup-watching opportunities, even if you're flying solo.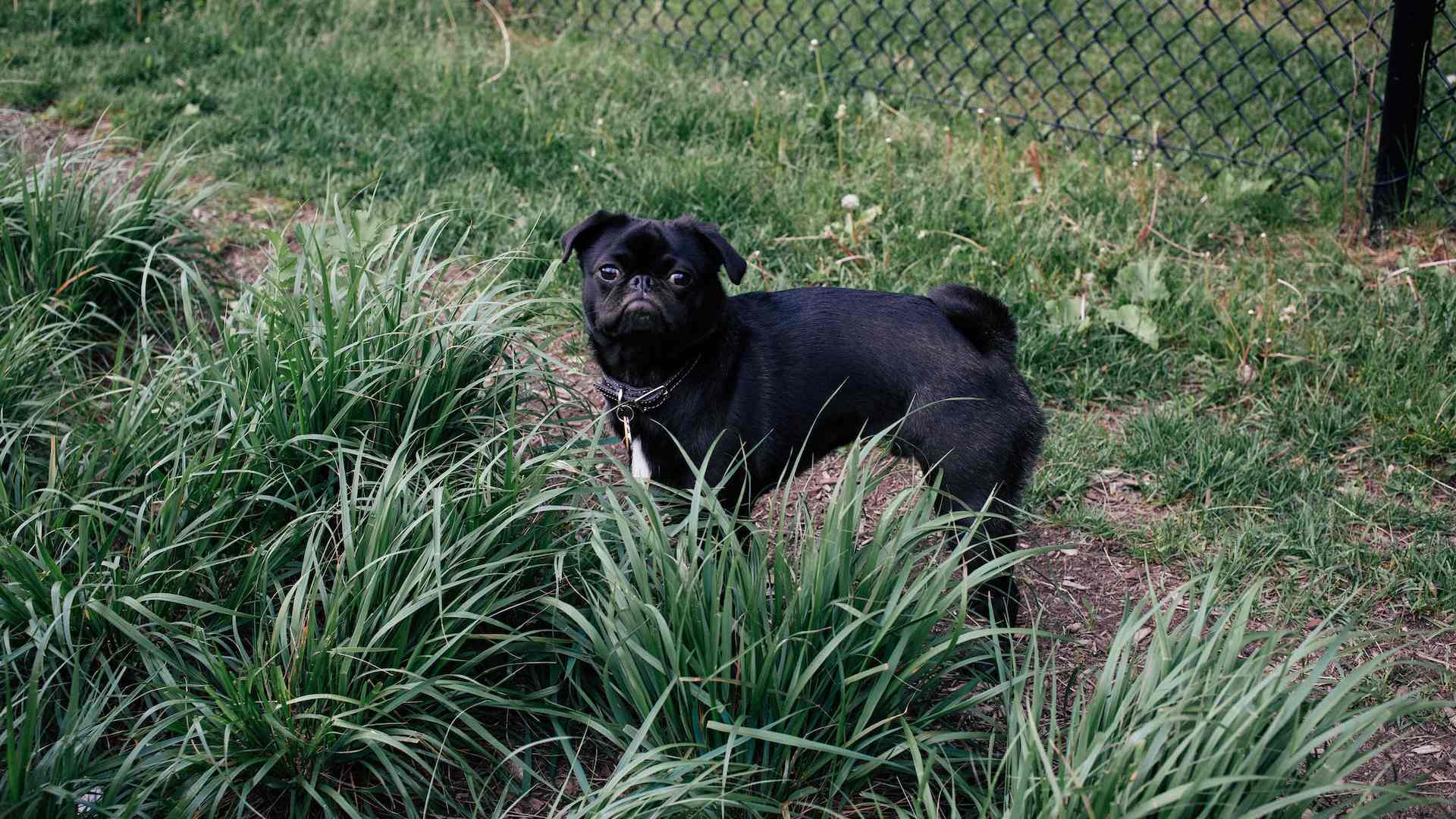 MERRI CREEK TRAIL
For an inner-city walk that feels worlds away from the CBD's hustle and bustle, the Merri Creek Trail offers up 21 kilometres of leafy, open-air goodness, from Dights Falls up to the Western Ring Road. And, with access to plenty of designated off-leash areas along its length, it's a surefire hit with visitors of the wet-nosed, four-legged variety. Leads are required while you're using the shared trail (for protection of the native wildlife) but there's loads to see and sniff along the way. Plus your pooch should be pretty chuffed with the many other doggos they encounter en route. This walk is also close to countless boutique shops, cafes and nurseries — so be sure to take a peak inside some of the top pit stops along the Merri Creek Trail.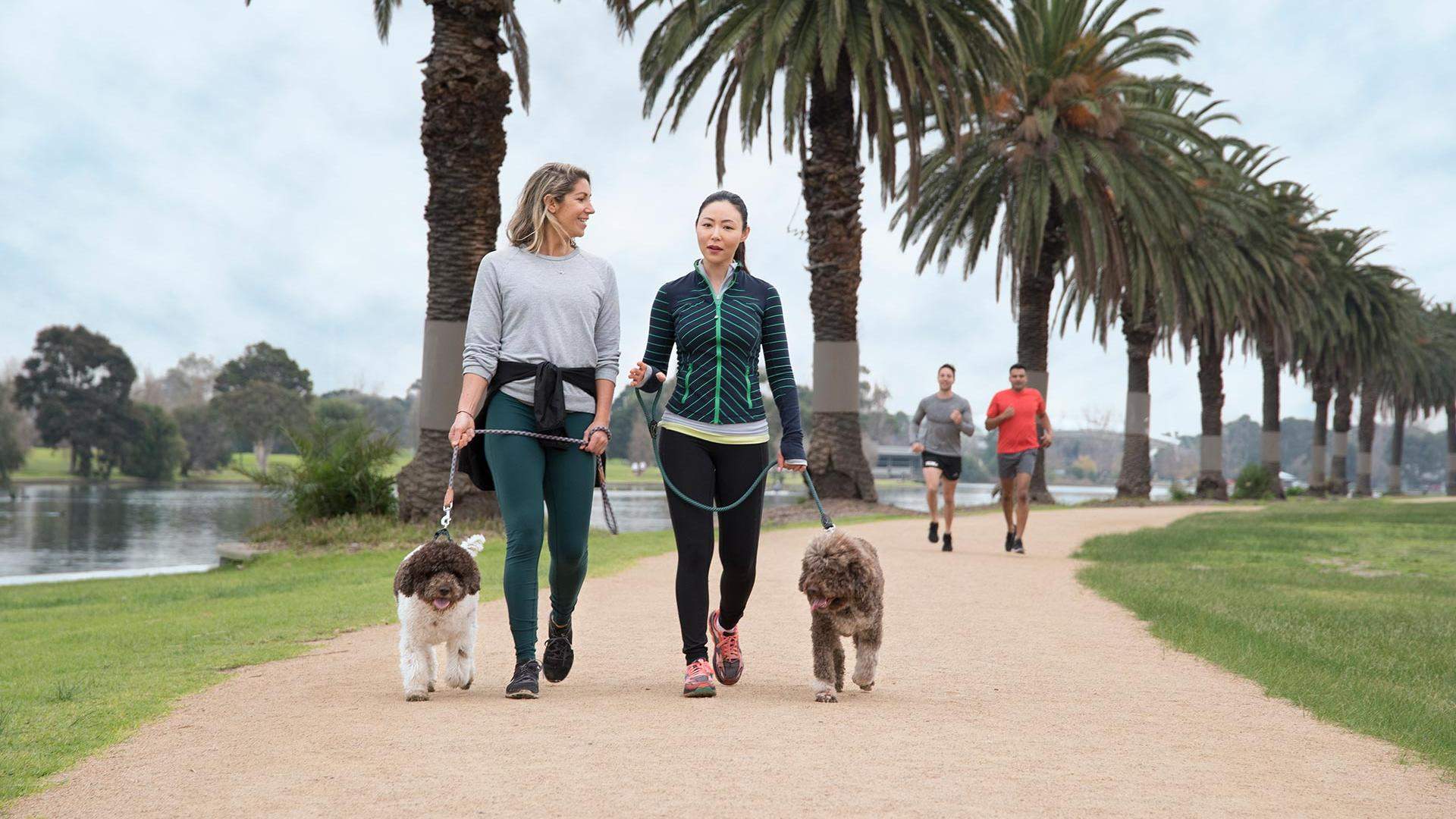 ALBERT PARK, ALBERT PARK
Not just a popular destination for outdoor fitness fiends and joggers, Albert Park is also a paradise for furry locals keen to stretch their legs. An easy three kilometres from the CBD, the spacious precinct is packed with walking trails, picnic areas, open spaces, drinking fountains and of course, that iconic namesake lake. Most of the park is dog-friendly and you'll find a mix of on and off-leash areas to explore with your furry mate by your side. What's more, both the city skyline and tree-lined lake make for a pretty majestic backdrop.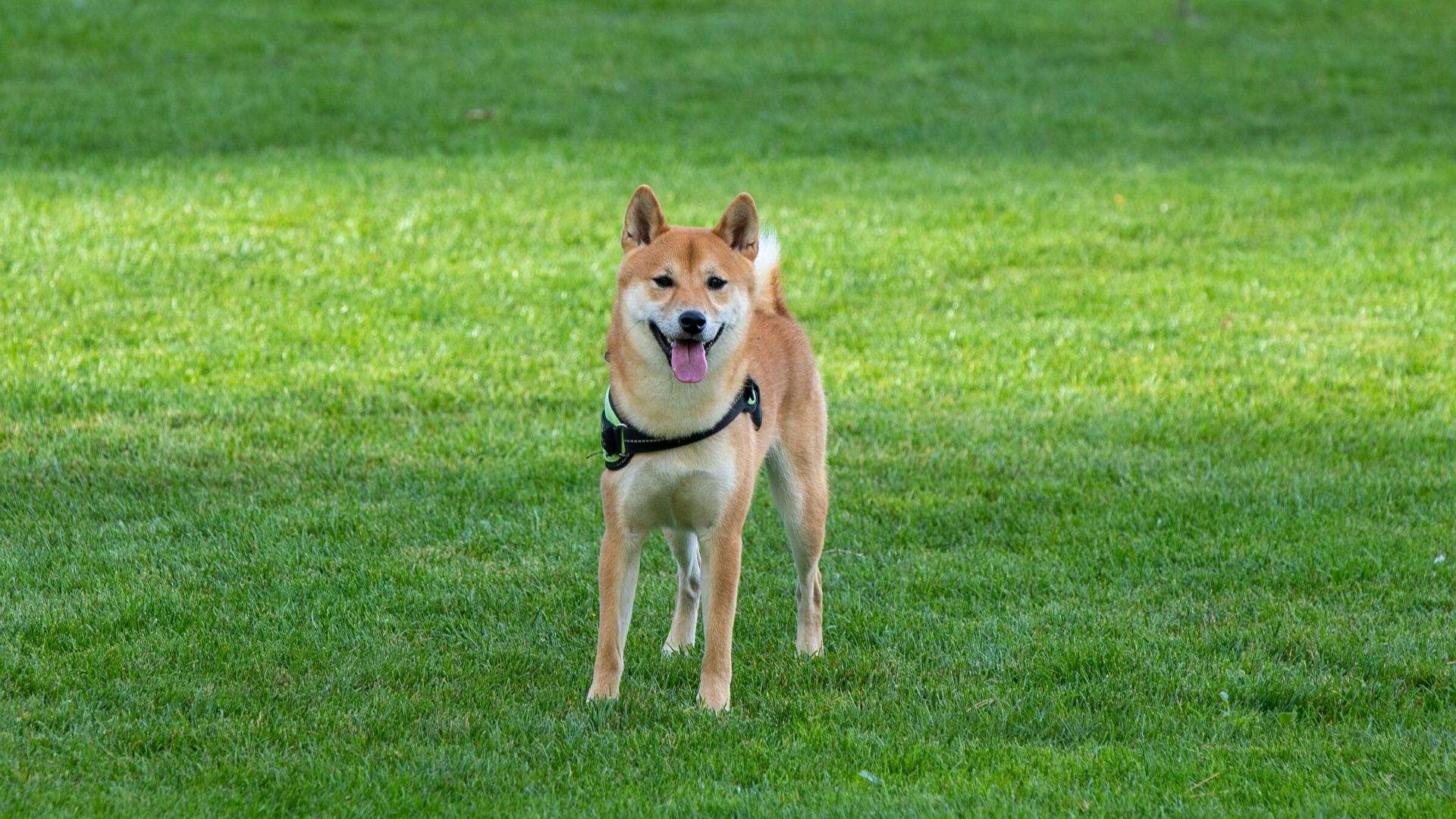 CLAYTON RESERVE, NORTH MELBOURNE
Ideally located for northsiders, Clayton Reserve is a small but welcoming fenced-in dog park where furry friends can run, play and socialise to their heart's content. It's known for its strong community feel, so both you and Rufus can bank on meeting some new mates whenever you visit. And of course, a wide variety of friendly visitors means there are always stacks of pats. Other bonus features include a dog fountain, lots of bins and poo bags, and some handily placed seats — ideal for owners of extra energetic pups.

JELLS PARK, WHEELERS HILL
While it's an on-leash area only, Jells Park in the Dandenong Creek Valley offers up 127 hectares of sniffing and exploring for local dog owners and their pawed pals. Sporting a hefty nine kilometres of winding paths and trails, and a central lake with wildlife galore, this popular spot promises a scenic adventure with plenty to keep the most curious of pups entertained. You'll also find lots of picnic sites dotted throughout, if you and your pooch fancy making a day of it. Just be sure to avoid the dedicated conservation areas when fur-kid is in tow.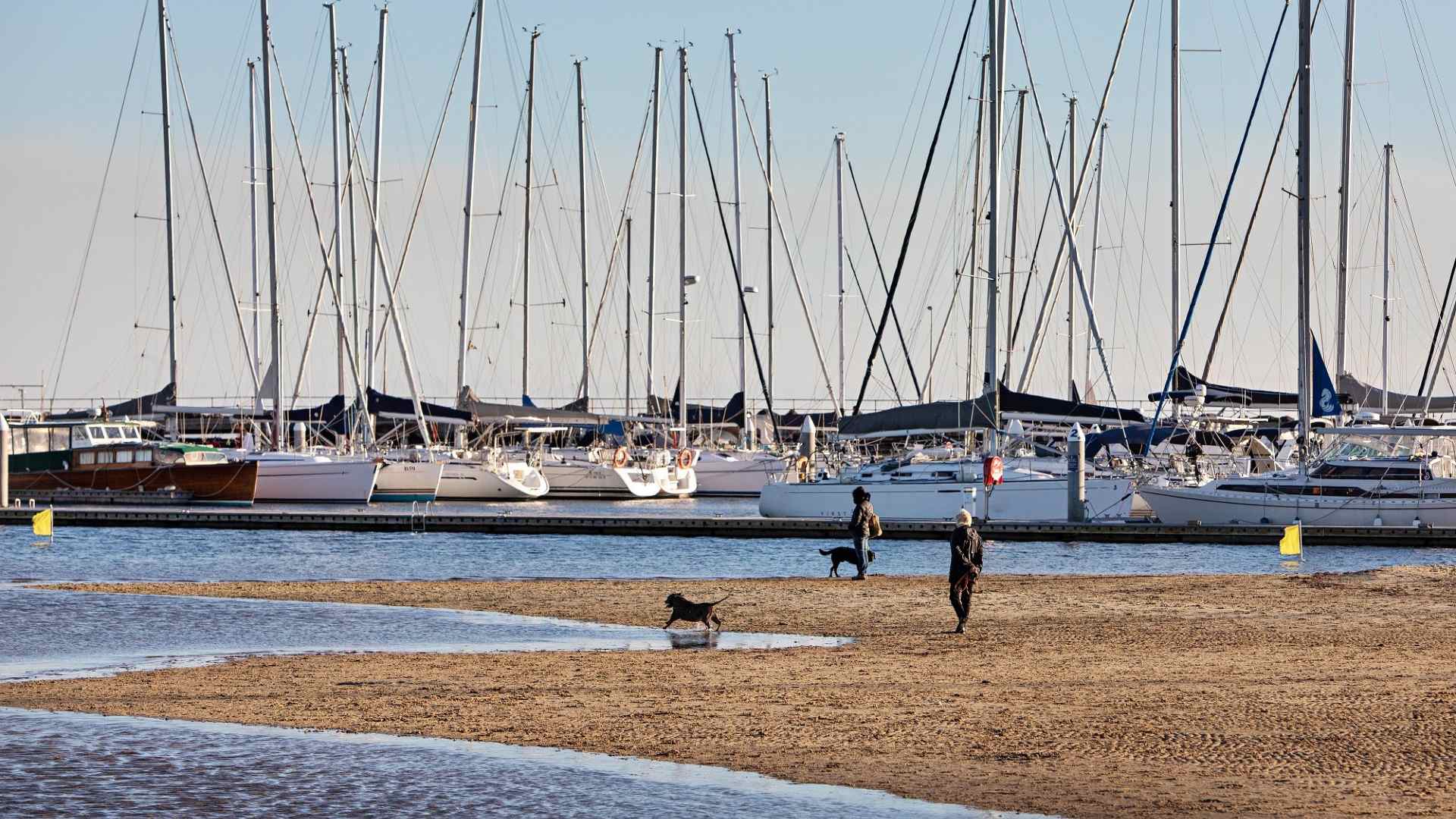 SANDOWN STREET BEACH, BRIGHTON
A favourite off-leash area among Bayside dog owners, this fenced patch of beach between Bay and Sandown streets is the perfect combination of surf, sand and pure, unadulterated doggy delight. Free of the restrictions of other nearby spots, pooches are allowed to roam off-leash here, all year round. Exploring opportunities include barrelling over sand dunes, sniffing shrubs and paddling up a frenzy in the water. Owners don't lose out either — it's a lovely stroll along the marina and you'll enjoy a primo view of the CBD skyline in the distance.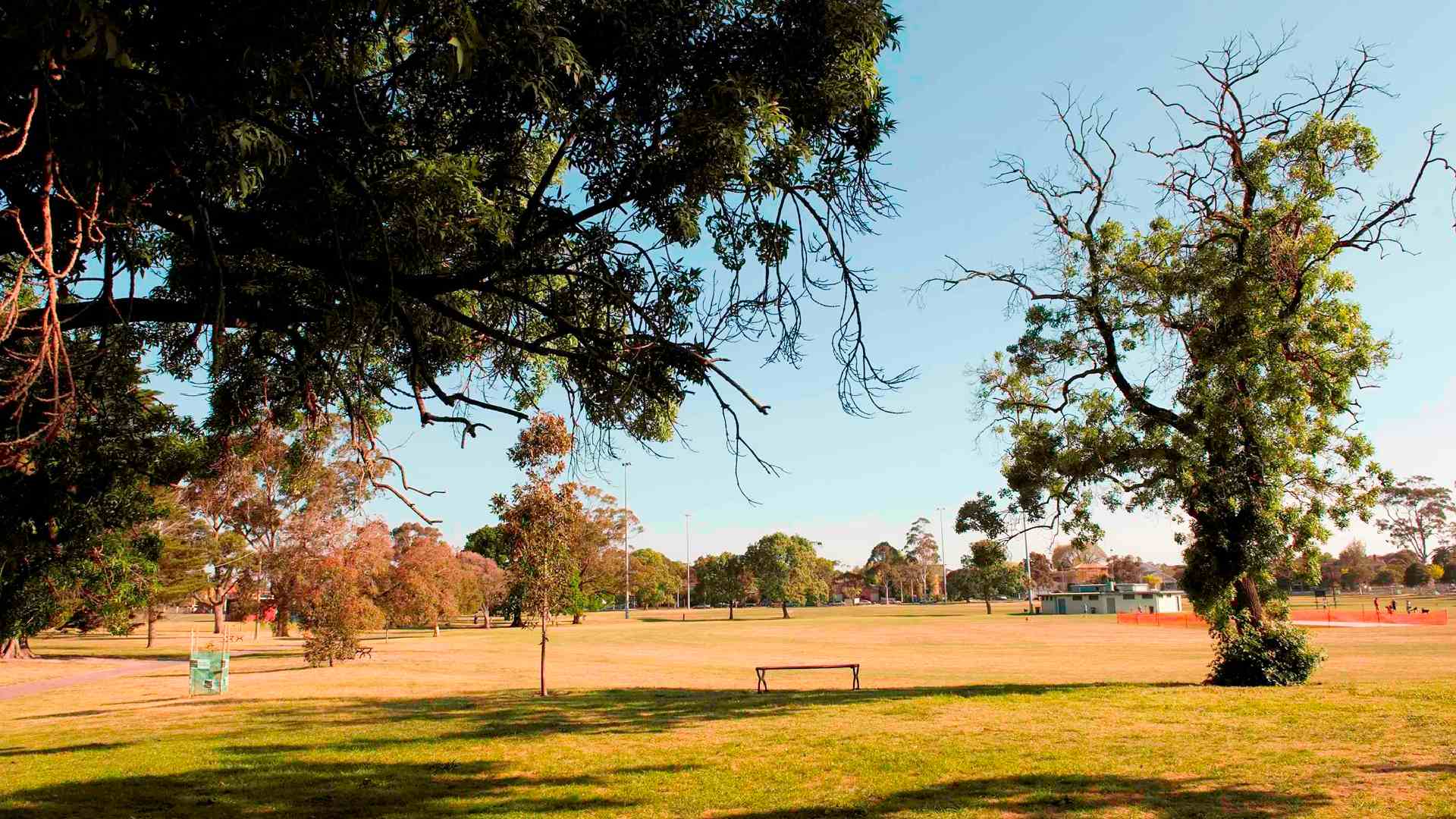 CAULFIELD PARK, CAULFIELD NORTH
Not just chock full of park amenities and perks for us humans — we're talking BBQs, sheltered picnic spots and stacks of sports facilities — Caulfield Park also has plenty of lush, well-maintained ground suitable for dogs to roam off-leash at their leisure. For a more structured stroll, there's a scenic walking track where you can observe birdlife, sniff out smells and feed some ducks, although you'll need to put Rover back on his lead for this stretch. Leashes are also a must within the Hawthorn Road and Park Crescent ends of the precinct, and whenever you're within 20 metres of a sporting activity.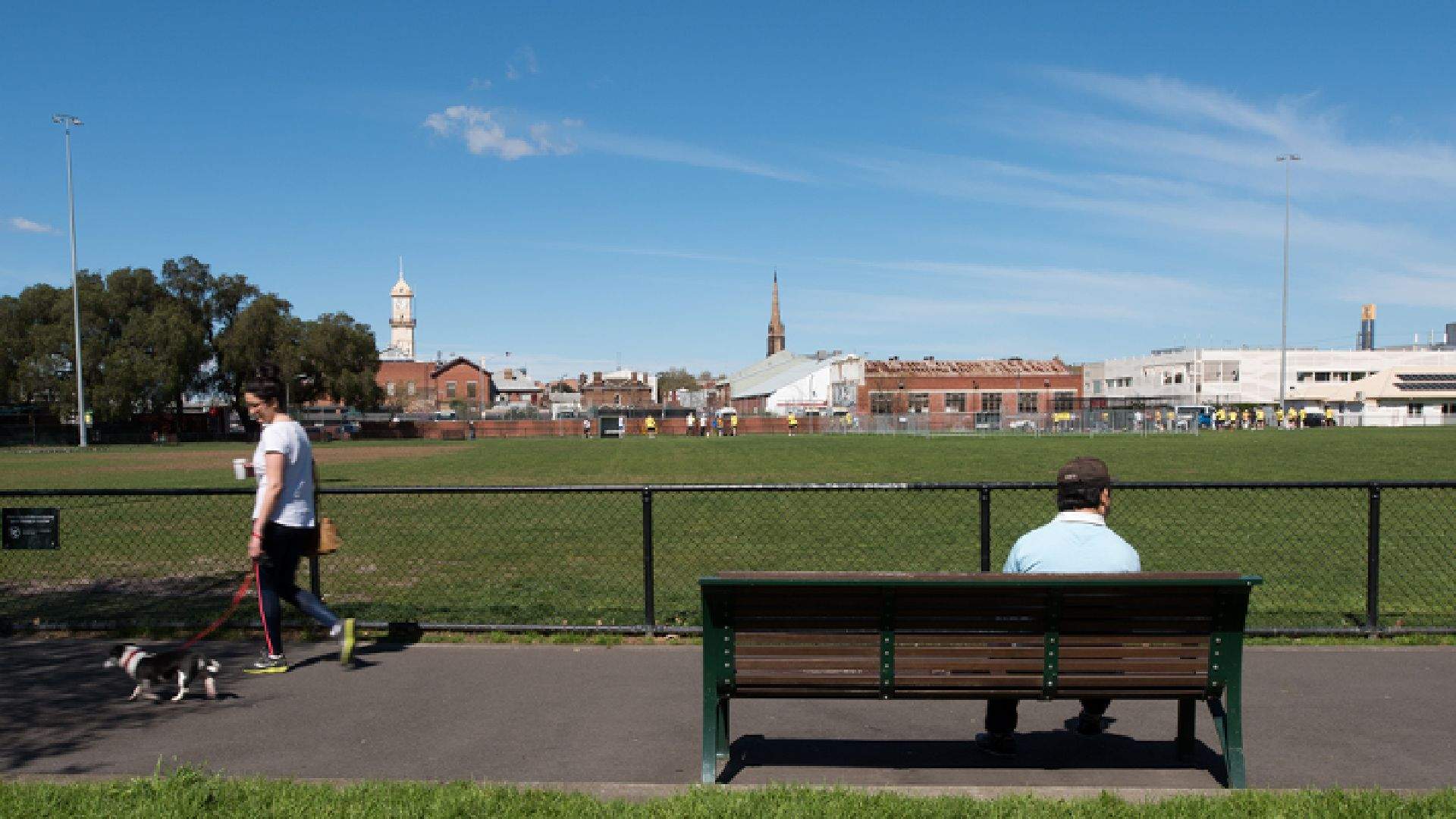 CITIZENS PARK, RICHMOND
Ask any Richmond pooch and they'll tell you Citizens Park is the place to be, running wild and free at the sports grounds just off Bridge Road. Whenever the footy oval isn't being used for training or a match, doggos are allowed to make it their own and you'll likely find the field packed with furry creatures interpreting the green turf as dog paradise. Having a less than fab day? A visit here — and a few hundred pats — is sure to cheer you up. And if you're making a session of it, dog-friendly craft beer bar Uitgang is just a quick stroll up Bridge Road.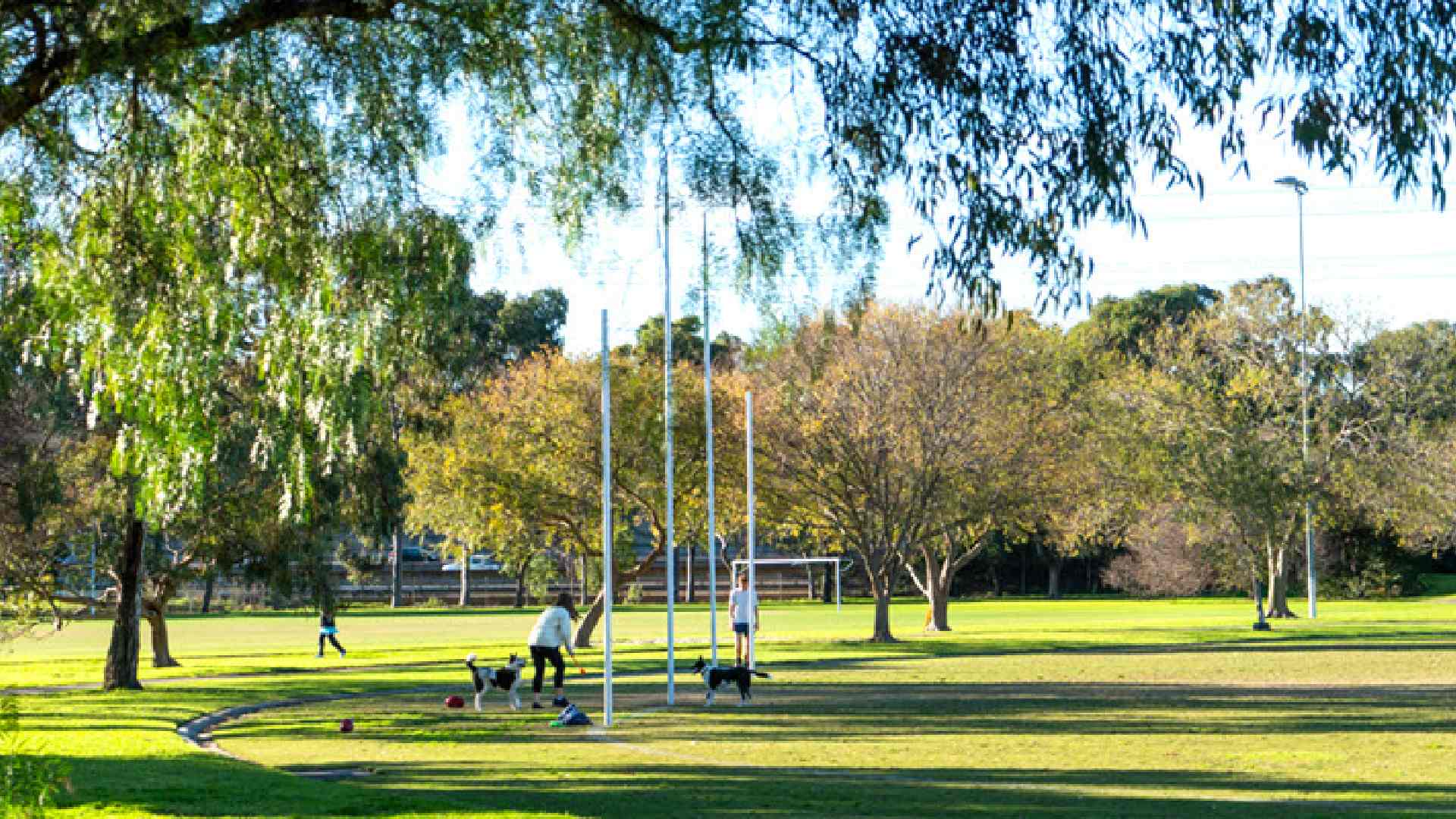 SIR ZELMAN COWEN PARK, KOOYONG
Well deserving of a five-paw rating, Sir Zelman Cowen Park (formerly Kooyong Park) boasts a smorgasbord of stuff that'll please furry pals. Not only does the park feature stacks of sprawling, manicured green grounds and the picturesque Gardiners Creek running through its heart, but your doggo can be sure of loads of off-leash freedom and handy doggy drinking taps aplenty. Meanwhile, owners are sure to enjoy the many green bag dispensers and free parking. It's a win-win.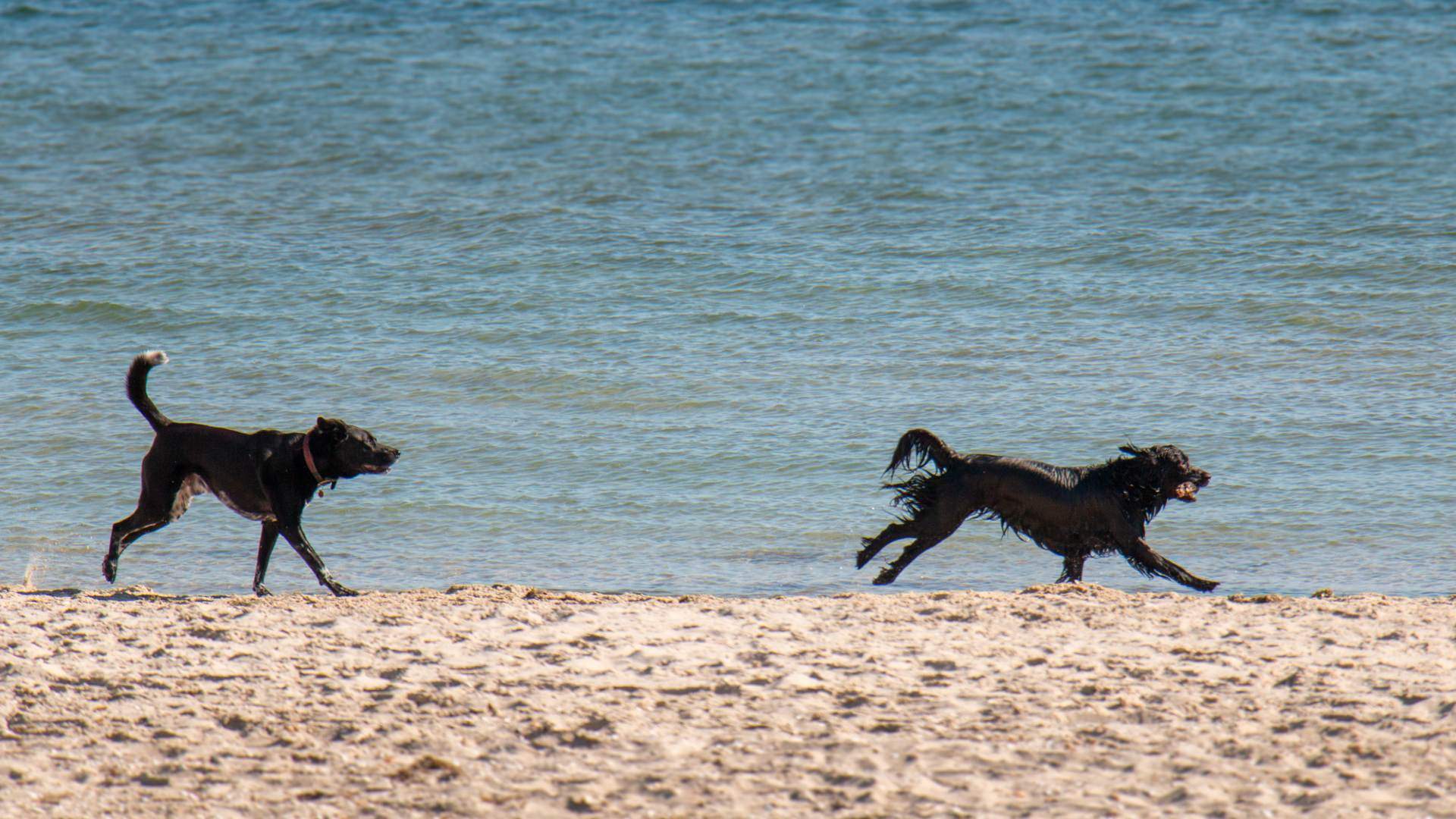 PORT MELBOURNE DOG BEACH, PORT MELBOURNE
For waterfront walkies that are still nice and close to the city, take your pup for a cruise along the coastal strip of Port Melbourne, joining Station and Lagoon piers. The southern half is a designated off-leash zone all year round, with the northern section open to off-leash dogs from April through October (but off-limits through the summer). The beach offers a great vantage point to watch the Spirit of Tasmania setting sail, plus it's right beside the buzzing stretch of Bay Street, home to dog-friendly haunts like Italian restaurant Ciao Cucina.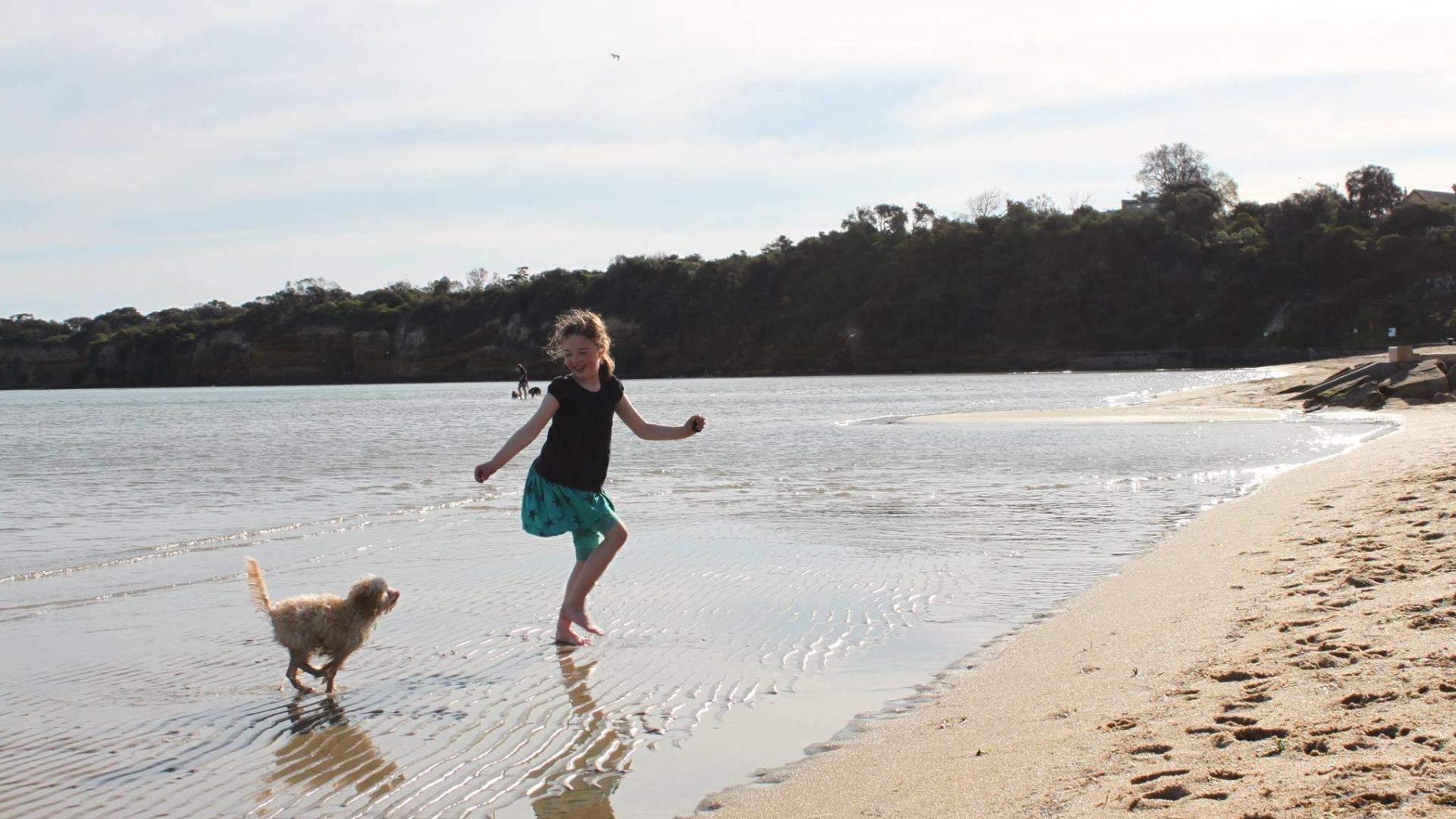 MENTONE DOG BEACH, MENTONE
After a successful year-long trial in 2015, the sandy stretch between Charman and Plummer Roads in Mentone is now officially a 24-hour off-leash dog beach. While it can get busy with furry bodies during peak times, it's a picturesque spot for catching up with other dogs, rolling in sand and chasing the odd seagull. You'll find plenty of bins for disposing of your pup's stinky gifts and there's access to the Bay Trail if you're keen to clock up a few post-beach steps. Just remember to keep your dog on a leash until you hit the sand.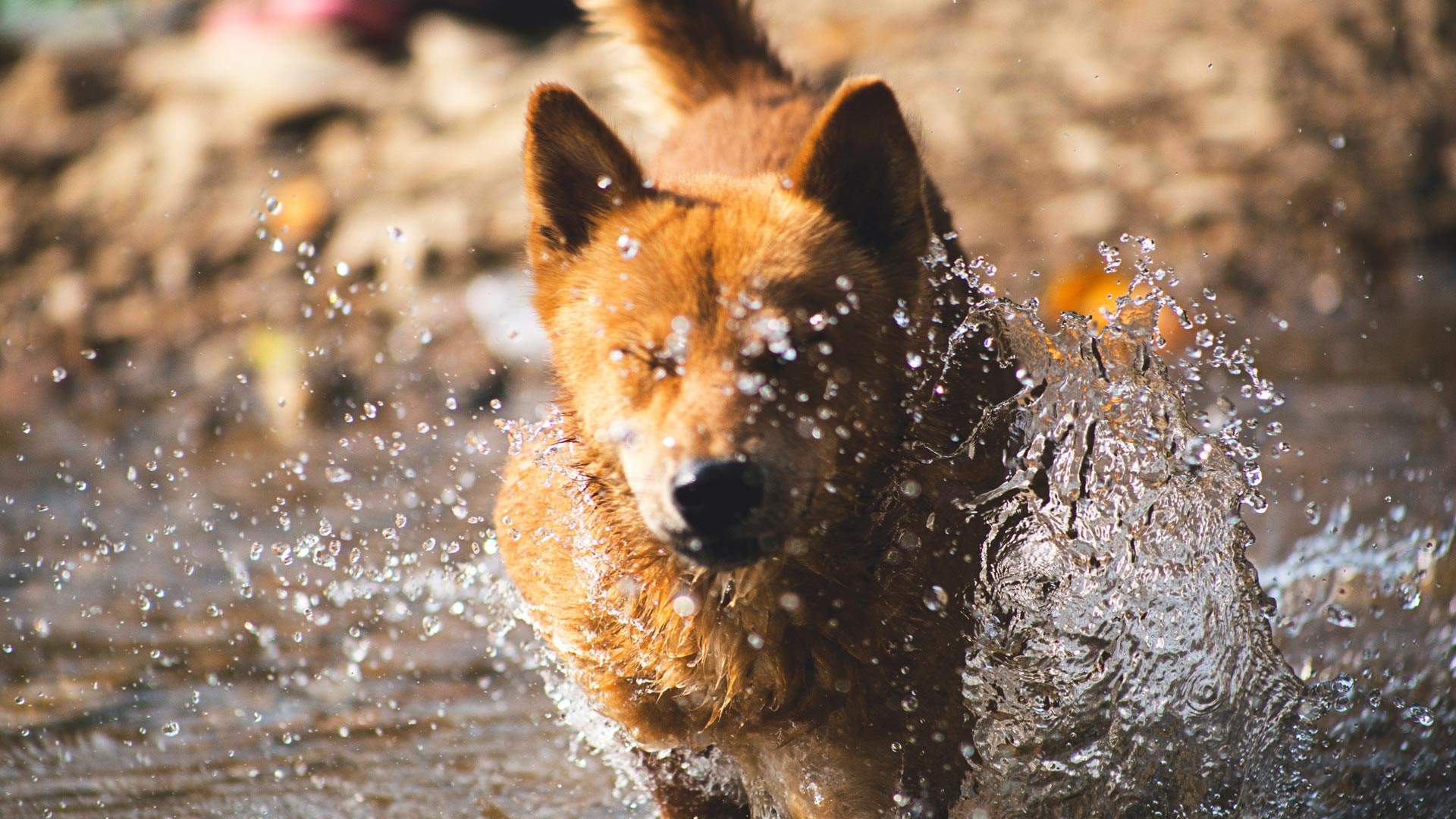 ELWOOD BEACH, ELWOOD
Outside of the summer months, Elwood Beach proves a popular playground for four-legged mates, with dogs allowed to roam and explore off-leash, 24 hours a day. They've got free rein of the sandy stretch between the beach access ramp by Normandy Road and the rock groyne south of Point Ormond, from April through to the end of October. From November to March, part of the beach is off-limits to pooches completely, while the northern section allows off-leash roaming from 5.30–9.30am each day.
Top image: Bianca Ackermann via Unsplash
Introducing Concrete Playground Trips
Book unique getaways and adventures dreamed up by our editors