TRAVEL & LEISURE
Melburnians Will Be Able to Exercise for Longer and Travel Ten Kilometres From Around September 23
Once 70 percent of Victorians have had their first COVID-19 vaccination, the state government will start to relax some lockdown restrictions.
Victorians, it isn't quite roadmap time. Due to increasing COVID-19 case numbers, and a new realisation that those figures are going to keep going up, Premier Daniel Andrews didn't announce today, Wednesday, September 1, exactly how the state will gradually ease out of its current (and sixth) lockdown. But, he did reveal what'll be the first things to ease when they can, even if life isn't going to be returning to normal any time soon.
Get ready to venture twice as far from home for exercise and to shop, and to spend a little longer out of the house when you're working up a sweat. They're two of the rules that'll change on or around Thursday, September 23, which is when the Victorian Government expects that 70 percent of the state's residents have had their first COVID-19 jab — which is the just-announced threshold for relaxing the current stay-at-home restrictions.
"Over the past 72 hours, the advice from our public health team has been that we still had a promising chance to bring this under control and to bring cases down. We were charting our way out of this outbreak with easing at thresholds of lower cases," said the Premier in a statement. "Last night, with cases already in triple figures, too many mystery cases and too many people infectious out in the community, that advice changed." (120 people identified with the coronavirus in the 24 hours to midnight last night.)
He continued: "with the number of positive cases this high, the speed at which this Delta variant is spreading and so many Victorians still to be vaccinated, our Chief Health Officer advises it is unlikely we will be able to bring our case numbers down... This is why Victoria's Chief Health Officer has declared that almost all of the current lockdown restrictions will remain in place until 70 percent of Victorians have had at least one dose of vaccine. This is estimated to be around 23 September."
On the advice of the Chief Health Officer, Victoria's lockdown will be extended to slow the spread and keep Victorians safe.

Due to the level of community transmission and number of unlinked cases, almost all restrictions will remain in place. pic.twitter.com/Gr3IG7N4b5

— Dan Andrews (@DanielAndrewsMP) September 1, 2021
When that target is met, the current five-kilometre radius will expand to ten kilometres. And, you'll get three hours a day to exercise. Outdoor personal training will be allowed, too, with up to two people plus the trainer — and outdoor communal gym equipment and skateparks will reopen.
Also set to be permitted at this next phase: private inspections of unoccupied houses if you're buying, or your lease is ending, but only with one household attending at a time — and with the agent staying outdoors during the inspection.
And, the state's construction workforce will also be allowed to increase to 50 percent, but only once 90 percent of their workers have had at least one jab. At entertainment venues to broadcast performances, up to five staff will be able to work onsite.
More rules may also be eased at that date, the Premier said, noting that it'll obviously depend on the situation at the time. "I don't want to go through a list today. I don't have a list. We're going to work through those things carefully and if there are other things we can add to that list for the 23rd of September, we will," he said at today's press conference.
"But also want to be really straight with people that it's not like two weeks after that there's going to be a whole lot of other things that can be added on, and two weeks after that another list of things that can be eased," Andrews continued. "These will be the settings that we all have to live with for a period of time until we reach not just first-dose vaccination thresholds, but second-dose vaccination thresholds as outlined in the National Cabinet plan — the 70-percent two-dose and 80-percent two-dose. That is the difficult but the unavoidable position that we find ourselves in."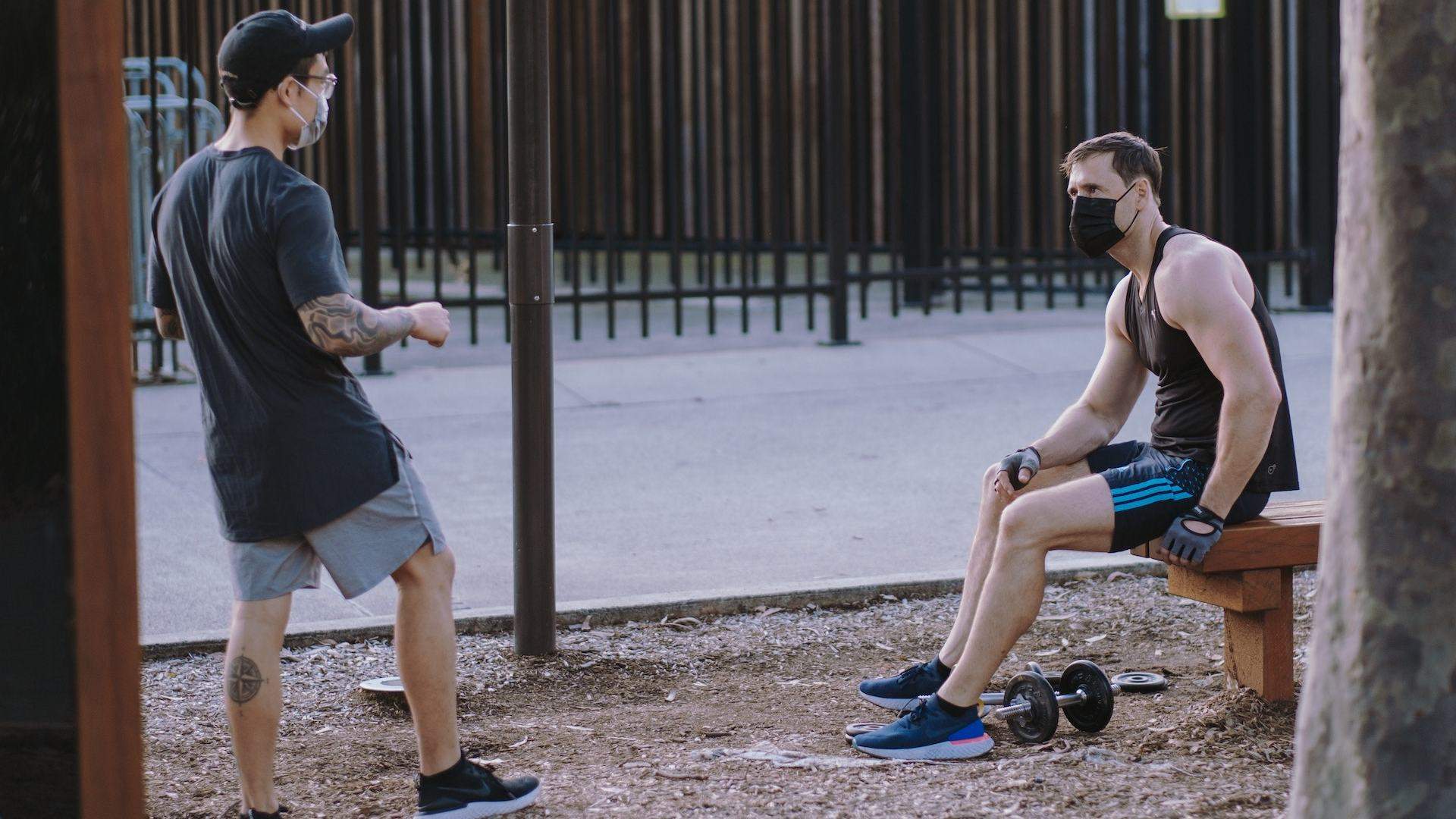 The Premier's comments fall in line with Australia's new 'National Plan to transition Australia's National COVID Response' that was announced in July, that outlines the easing of different rules once those 70-percent and 80-percent fully vaxxed targets are reached.
Victoria first went into this lockdown at the beginning of August — just nine days after the previous lockdown ended — and has seen the stay-at-home rules extended not once, not twice, but three times so far, and a nighttime curfew implemented as well.
In regional Victoria, the rest of the state started this lockdown with Greater Melbourne, then was released early just a few days later, and then re-entered lockdown in the middle of August. And, it might see restrictions start to ease again earlier than in Melbourne. At present, regional Victorian remains under stay-at-home rules; however, the Premier advised that it's possible some lockdown rules may be able to loosen outside of Melbourne as early as next week — so, the week beginning Monday, September 6 — depending on case numbers. If that proves possible, further details will be announced next week.
Melbourne will remain under the current lockdown rules until 70 percent of the state has received the first dose of the COVID-19 vaccine, which is expected to be on or around Thursday, September 23. Rules in regional Victoria may ease earlier, however, and may happen as early as sometime in the week beginning Monday, September 6 — with further details to be announced if that proves the case. For more information about the rules in place at the moment, head to the Victorian Department of Health website. 
Published on September 01, 2021 by Sarah Ward