TRAVEL & LEISURE
Eight Melbourne Date Ideas That Aren't Just 'Grabbing a Drink'
You're not boring. Don't be boring.
Eight Melbourne Date Ideas That Aren't Just 'Grabbing a Drink'
You're not boring. Don't be boring.
Whether you're lining up those dates as fast as your finger can swipe right or you and your SO have a semi-regular date night, the whole dating game can start to feel a bit monotonous after a while. Sure, a casual drink at your local bar might be an easy go-to, but it doesn't exactly stir that adventurous spirit.
Luckily, this city of ours is brimming with non-boring date opportunities. We've hunted down some of its best for you to try next time you're given planning privileges. Opt for one of these and you're pretty much guaranteed a good time…even if your date turns out to be the opposite.


TICK OFF ART, FOOD AND MUSIC AT THE NGV
Who said you need to be a well-coiffed, Victorian-era lady to enjoy the heck out of a good high tea? The NGV puts a fun, totally date-worthy spin on the concept, offering art-themed high teas with food inspired by whatever is exhibiting. Take your date for a spin around the gallery, before settling down to enjoy some arty conversation, finger sandwiches, and cute little cakes. The NGV's Tearoom also offers a range of wine and brews, in case those first date jitters require something a bit stronger than tea. Alternatively, take them to the gallery for one of the Friday night gigs that occur during certain periods throughout the year.

TAKE IN A CLASSIC DOUBLE FEATURE AT THE ASTOR
Dating is a fast-paced machine, so sometimes it's nice to slow things down and kick it old-school. And what better place to do that, than Melbourne's only remaining single screen cinema, still in continuous operation? The majestic Astor Theatre is a glorious throwback to the 1930s, with a glitzy, old-world foyer, and a program packed with re-released classic films, across a range of mediums. Here, you can treat your paramour to a double feature of '70s cult classics, or even settle in for back-to-back 1950s sci-fi films.

GO FOR A JAUNT ON THE RIVER
This is something they might not have done before: splash along the Yarra. A picturesque riverside spot just seven kilometres out of the city, Fairfield Boathouse has a watercraft situation to suit everyone, with a range of canoes, kayaks, and even hand-built Thames-replica rowing skiffs. Pick your favourite for a relaxing river jaunt, then cap off the adventure with a visit to the Boathouse's historic tearoom, where you can reward yourself with a cute spot of scones and tea.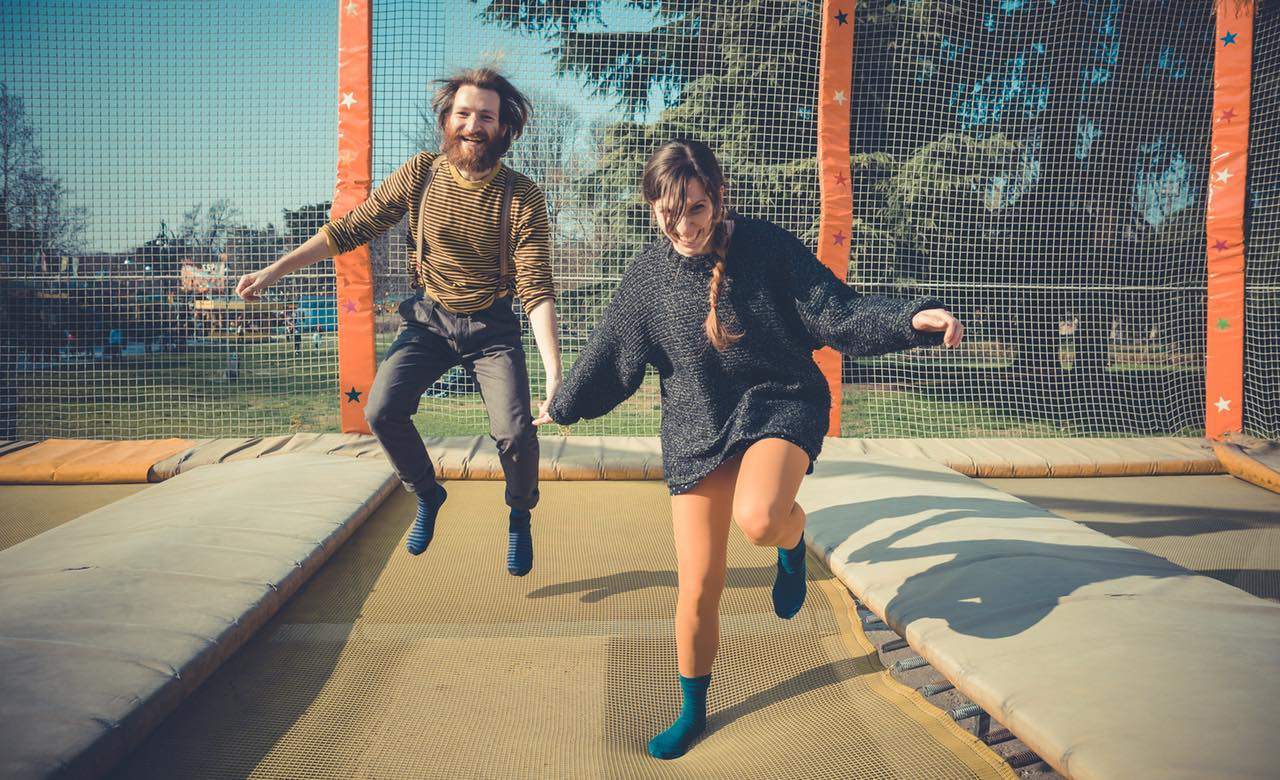 GO BOUNCING
Get that date off to a jumping start, show off your supremo coordination skills, and hit the springs at one of BounceINC's indoor trampoline parks. A trampolining session is the ultimate date choice for those who bond best over some good old-fashioned physical activity. Plus, you know what they say about couples who sweat together. Get some airtime in the free-jumping arena, try your hand at some slam dunks, or show off that competitive spirit on the Dodgeball courts. Just make sure you specify the dress code beforehand. There are plenty of other kidult date ideas over here too.

BOND OVER BAKED GOODS AT LUNE
So your date loves food but don't have quite enough coin to shell out for some fancy-pants, wine-matched dinner degustation? Lune Croissanterie offers the next best thing with its Lune Labs: three-course pastry flights where diners get to sample all the latest, greatest and most experimental treats, fresh from the acclaimed bakery's oven. You and your fellow foodie will feast on a traditional, a savoury, and a sweet croissant, all while getting the low-down from the masters who crafted them. These hot-ticket events sell out quick sticks, so you'll need to book well in advance. If you miss out, a visit to the bakery for a half-dozen croissants should more than suffice.

BECOME A COCKTAIL WHIZ
Instead of just drinking cocktails on your date, learn how to whip up a few of your own. In Melbourne, we've got a world-class cocktail scene — and who better to teach you the ropes than one of our city's own bartending wizards? Acclaimed bar 1806 hosts small cocktail making classes for groups of two or more, during which you'll learn the tricks of the trade, add to your repertoire, and perhaps gain some insight into your love interest's favourite tipples.

LEARN TO SALSA
Show off your killer dance moves — or just your self-deprecating sense of humour — and sign you and your date up for a salsa class. The Salsa Foundation holds free classes every Wednesday and Thursday, with zero experience required and an array of more advanced classes you can work your way up to. Start your date with a bit of light-hearted dance floor action, then stick with the theme, hitting one of Melbourne's excellent South American eateries for a post-dance refuel session.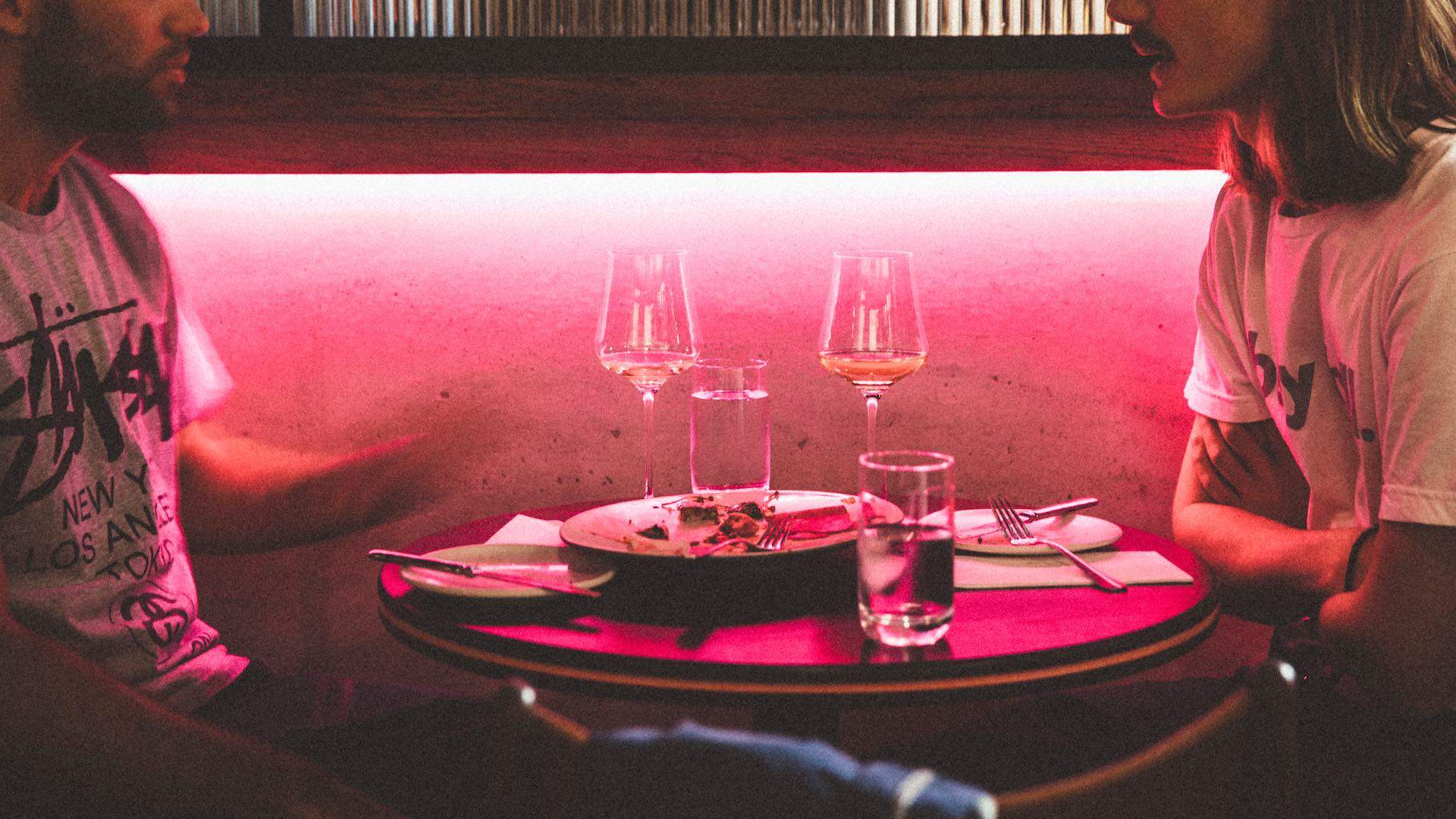 DRINK YOUR WAY AROUND THE CITY
Date night drinks at a bar is a fine proposition, but the sheer amount of bars in Melbourne means you shouldn't limit yourself to just one. Companies offer bar tours, but we recommend shirking them for your own inner city bar crawl. Head to Juliet for cheese and jazz, over to Longrain's upstairs bar for a tipple, or just check out our directory, work out an itinerary and take all the credit. You'll get to do some exploring — and even if you're not sold on your date, you'll at least end up with some great ideas for the next one.
Published on June 26, 2018 by Libby Curran