TRAVEL & LEISURE
Nine Great Reasons to Consider Mount Buller for a Summer Getaway
While it's better known as a winter destination, there's plenty to see and do at Mount Buller in the warmer months, too.
in partnership with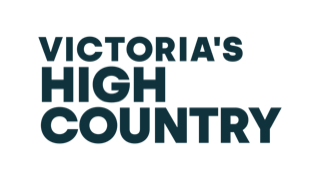 The best time to enjoy Victoria's High Country isn't only when the snow is falling. In the summer months the ski slopes transform into bucolic hiking trails. Alongside top-notch dining, cultural events and mountain accommodation, Mount Buller and its surrounds provide a brilliant summer escape.
In collaboration with Victoria's High Country, we're highlighting just some of the top reasons to explore Mount Buller this summer and reconnect with nature in one of the most stunning settings Victoria has to offer.

ENJOY A LONG LUNCH WITH A VIEW
You're invited to indulge in some of Mount Buller's best local producers, growers and foodie delights at Long Lunch, a new monthly event series kicking off on December 4 and hosted by Iron Maiden Smokehouse.
Executive chef Ross O'Meara will serve up shared plates stacked with smoked meat, plenty of fresh greens and other sides, which you can pair with two hours of free-flow local beer, wine and soft drinks. After lunch, make a beeline for the ice-cream truck and enjoy your dessert with live music and stellar panoramic views from the mountainside.

RECONNECT WITH NATURE AT SUNSETS, STARS & SOUL
Over the weekend of 4–5 December, head to the top of the Victorian Alps for an unforgettable nature experience at Sunsets, Stars & Soul. The two-day event kicks off with Sunsets 'n' Chill on Saturday evening. At this event, you can BYO rugs and hampers as you watch the sun dip below the mountain range to a soundscape provided by DJs from Melbourne events collective Faces Of Group.
Once the sun has set, stick around for Stars, where you can experience world-class stargazing guided by experts from the Astronomical Society of Victoria. If that wasn't relaxing enough, you can back it up the next morning with Soul, a Sunday morning pilates session with breathtaking views from the Alpine Central lookout point.

EXPLORE AN AUSTRALIAN FILM ICON AT CRAIG'S HUT
Consider yourself a bit of an Aussie cinema buff? Head to the High Country this summer and explore Craig's Hut — the iconic setting featured in The Man From Snowy River. Since being built for the film, this landmark has become a popular waystation for people navigating the inland wilderness during the warmer months.
As well as the chance to see one of our nation's defining cinematic settings, a visit to Craig's Hut also offers endless countryside vistas thanks to its prime position atop Clear Hills. Whether you drive, hike, mountain bike or — like the titular film character — ride a horse to the hut, you'll want to pack a picnic to soak up the views. Don't want to carry your lunch with you? Then, book a spot on a local tour to hear mountain tales over a catered dinner.

TAKE A STROLL TO BINDAREE FALLS
As the weather heats up, a visit to Bindaree Falls becomes increasingly appealing. Tucked deep in dense bushland, this scenic waterfall provides the perfect pitstop on a hot summer's day.
After a short stroll to a viewing platform conveniently placed behind the cascades, you can cool off with a refreshing spray of fresh water.
With access limited for much of the year, the warmer months ensure adventurers can drive to within a 10-minute walk of the falls. And thanks to its setting within Mansfield State Forest, Bindaree Falls is an ideal place to pause during a forested hike or walk between historic mountain huts in the surrounding area.

HIKE THE HIGH COUNTRY
Criss-crossing Mount Buller's slopes is an incredible experience in wintertime. But the euphoria is just the same when you undertake a stunning summer hike through the region. Although there are numerous paths to choose from, the Summit Nature Walk is an easygoing way to enjoy the alpine flora and fauna. Time your walk with sunset to see the sky and surrounding scenery slowly change colour.
Elsewhere, the Little Mount Buller trail is a slightly more undulating seven-kilometre circuit that sees you wander through a plain of snow gums before being treated to some striking mountain views. For an even tougher but no less spectacular challenge, the Delatite River Trail Walk features a dozen log bridge river crossings over its nearly ten kilometres.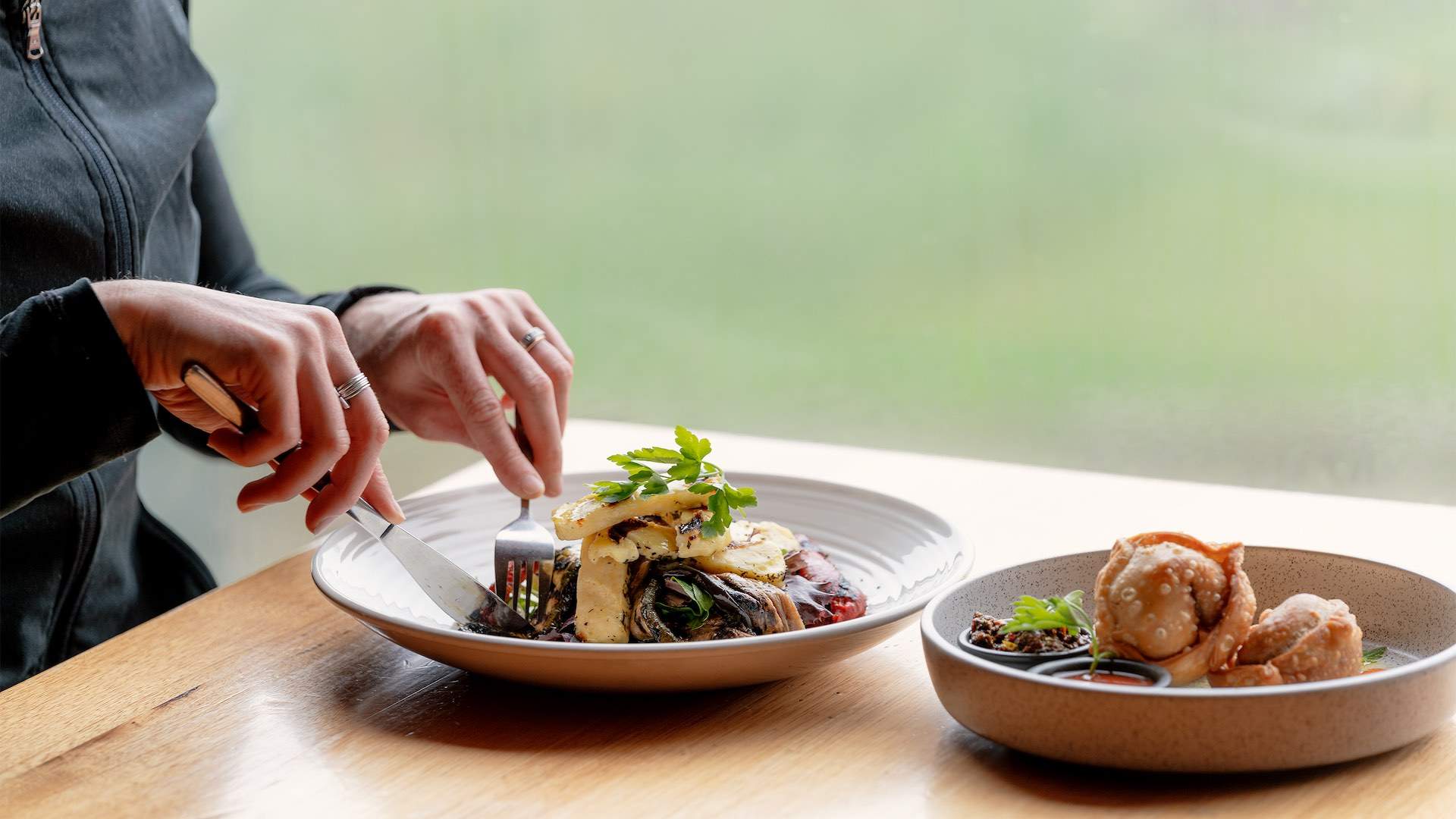 SIT BACK AND RELAX AT ABOM BISTRO
For a laidback meal at the heart of the mountain make a stop into ABOM Bistro. Located along Athlete's Walk in the middle of Mount Buller's bustling village, this long-standing Buller go-to is the place to grab a tasty lunch or dinner in cosy, chalet-inspired surrounds.
And although the mulled wine has been replaced by chilled beers, you and your holiday crew will enjoy this popular après-ski destination. ABOM Bistro also offers great accommodation so you can take your time and stay overnight, then explore the hills even more the next day.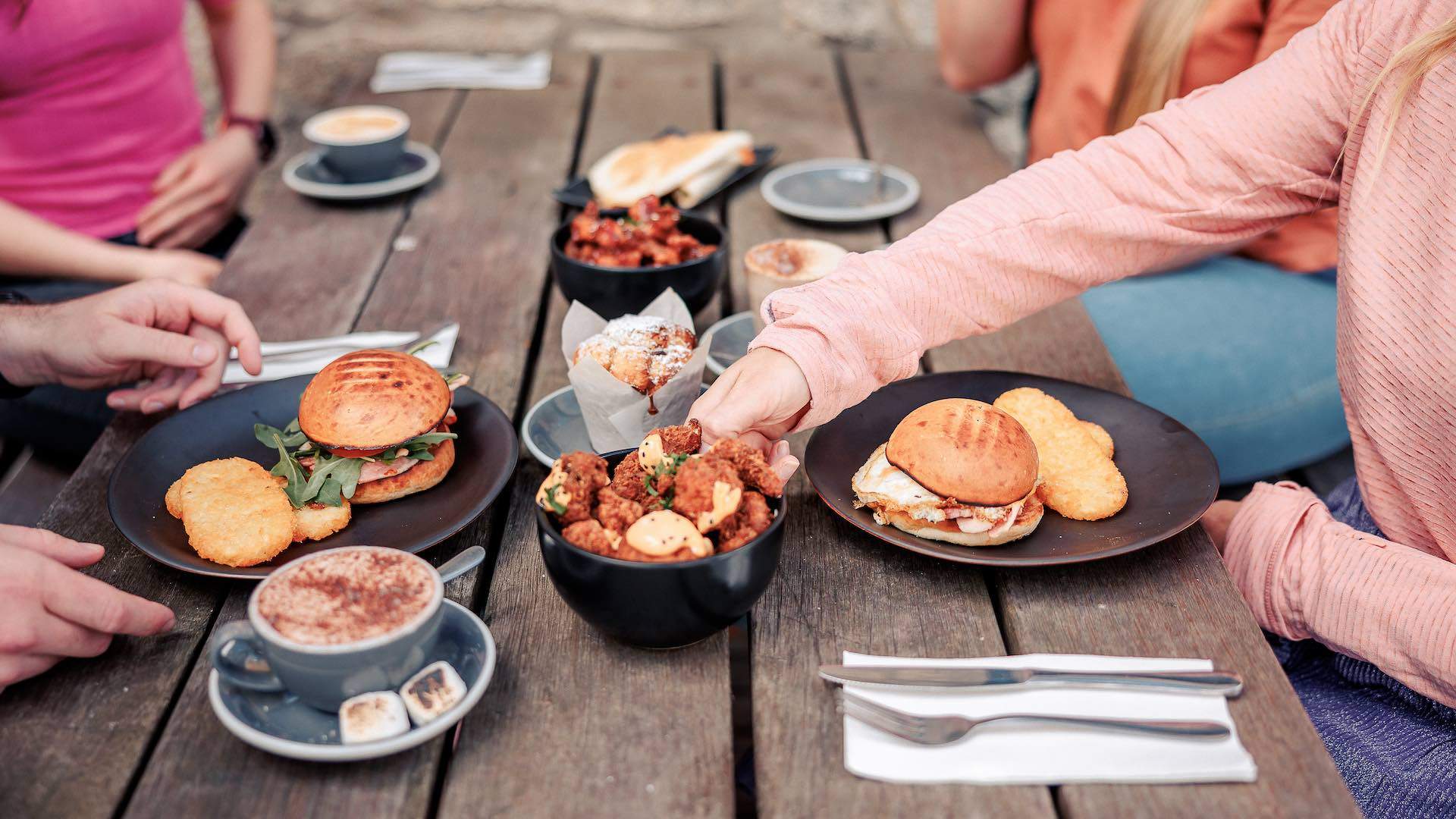 OR, REFUEL IN STYLE AT BIRDCAGE
If you're looking for somewhere a little fancier, Birdcage has you covered. Just a few doors down from ABOM Bistro, you'll be presented with outstanding food, coffee and cocktails that provide a buzzy metropolitan vibe on the mountainside. Open from breakfast, find favourites like smashed avo and truffle scrambled eggs.
As the kitchen roars into life later in the day, head along to feast on heartier options like chicken ribs, wagyu beef burgers, and prawn and ginger dumplings. Stop in for happy hour and split a refreshing gin and elderflower cocktail jug with your crew to round out the experience.

HAVE A PICNIC AT THE SUMMIT
The idea of a sunset picnic at the summit of Mount Buller might sound more appealing than spending your afternoon in the bar. And with genuinely awe-inspiring perspectives to uncover across every side of the mountain, who could blame you?
Drop into the well-stocked Buller Grocer to find everything from fresh fruit and deli meats to wine and spirits — including an excellent range of local produce from nearby growers — take your swag up to the peak for a delightful al fresco session.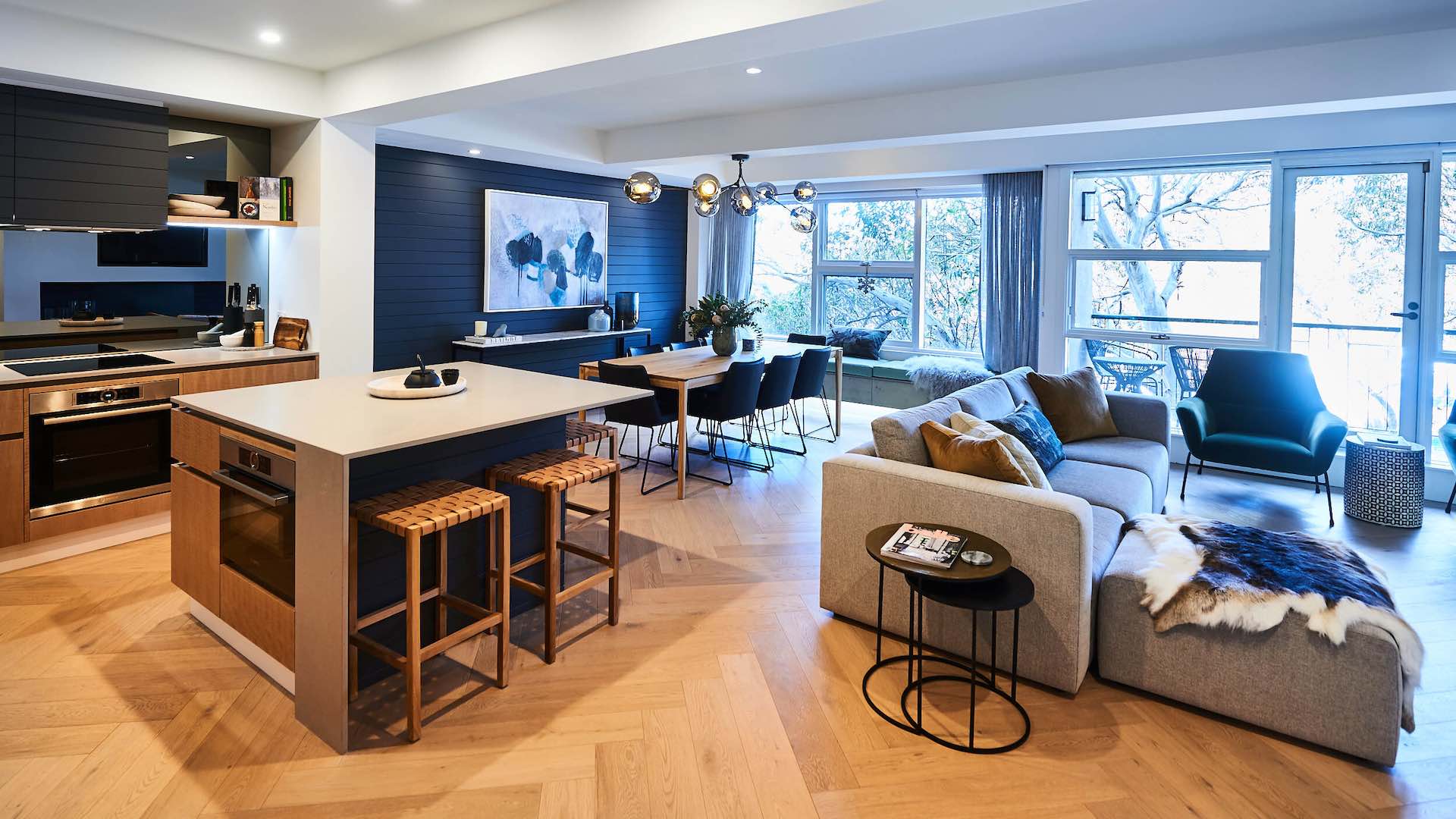 UNWIND AT MT BULLER CHALET
Spending a few days exploring the High Country is a heavenly idea. But you're going to need somewhere cosy to rest your head after all those activities. The Mt Buller Chalet is our pick, thanks to its range of well-appointed rooms and suites that are backdropped by impressive views of the mountain range outside. Its ideal location in the heart of the village also makes it the perfect place from which to set off on your adventures.
Need a bit of R&R? Head to the on-site spa, sauna or indoor pool for some me time, or get the blood flowing with a workout in the fully equipped gym.

For more information on things to see and do at Mount Buller this summer, head to the Victoria's High Country website. Plan and book your activities and accommodation at the Mount Buller website.
Top image: Victoria's High Country
Published on November 19, 2021 by Hudson Brown