TRAVEL & LEISURE
A Vegemite Jar-Shaped Tiny House Is Popping Up in NSW
Spend a night here and you'll be a happy little Vegemite.
If your love for our national spread goes far beyond merely smearing it onto your toast every morning, this may be the perfect getaway for you. A Vegemite jar-shaped tiny house, called the Vegemite Villa, is popping up in NSW for two nights this December.
The four-metre-high and two-metre-wide cabin can sleep two and is filled with some Mitey-fine paraphernalia — think Vegemite-themed socks, slippers, eye masks and an alarm clock, shelves lined with jars of actual Vegemite and even a bed that looks like Vegemite on toast. Spend a night here and you'll be a very happy little Vegemite.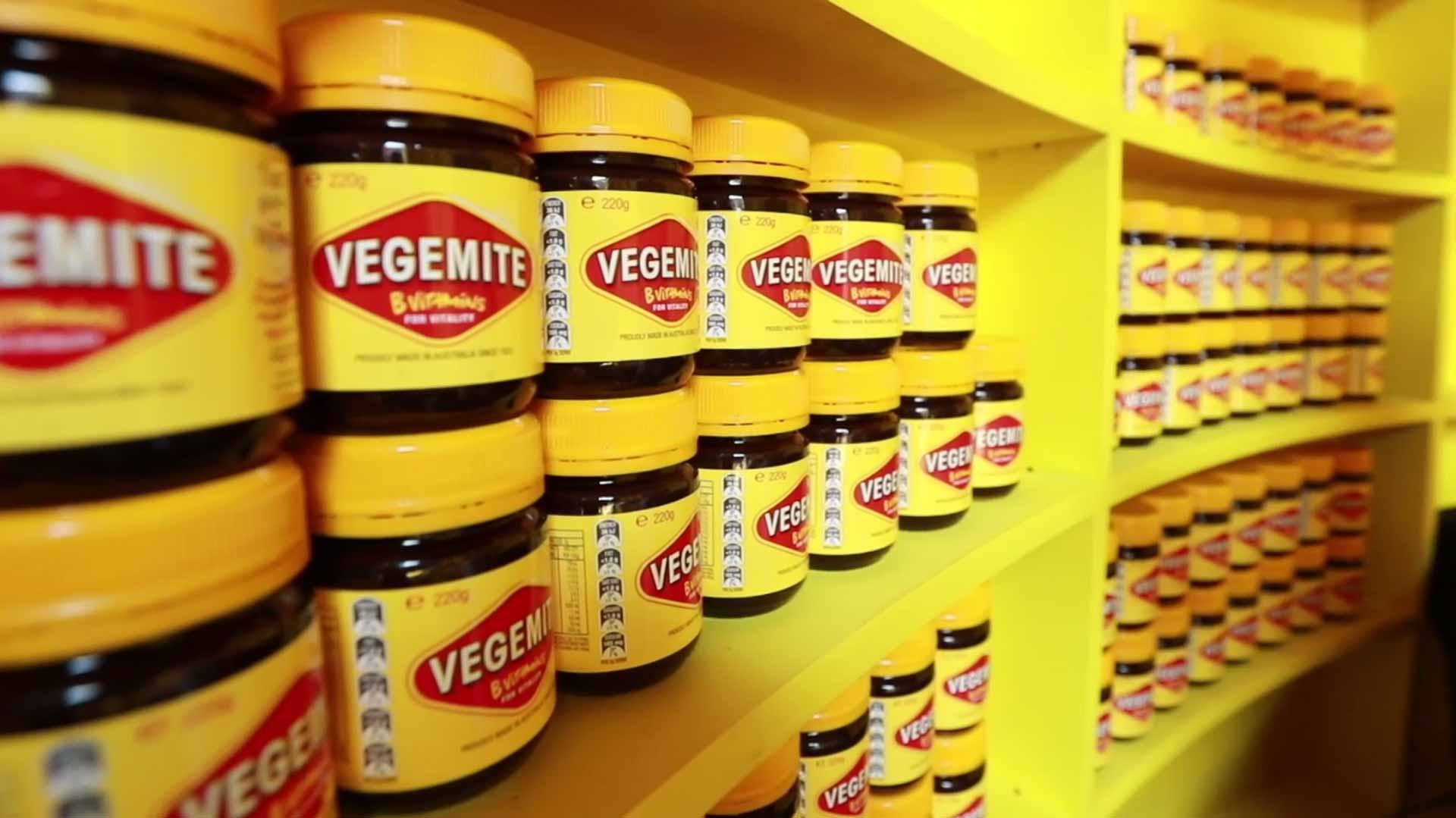 The jar-shaped cabin will pop up in Brogo, NSW, near the home of Vegemite's parent company and Aussie dairy giant Bega Cheese. If you do manage to snag one of the two nights here — December 6 and 7, available to book exclusively through Booking.com — you'll need to prepare yourself for a decent drive. Brogo is located a 5.5-hour drive south of Sydney or a 7.5-hour drive north of Melbourne.
This isn't the first time Booking.com has created an OTT getaway, either, with the digital travel company previously setting up an Avo-Condo (yes, a tiny home shaped like an avocado) in Circular Quay last July.
The Vegemite Villa is popping up at 610 Warrigal Range Road, Brogo, NSW from December 6–7, 2019. A night in the villa will set you back $89, with bookings opening at 10am AEST on Wednesday, December 4 via Booking.com.
Published on December 02, 2019 by Samantha Teague