TRAVEL & LEISURE
This Is What You Can and Can't Do in Victoria from Midnight on May 12
Victoria has eased some stay-at-home and public-gathering restrictions — here's what you need to know.
With COVID-19 testing ramping up in Victoria over the past few weeks — and 161,000 administered in the last fortnight — the state is relaxing some coronavirus-related restrictions from 11.59pm on Tuesday, May 12. From then, a selection of normal, everyday activities that have been off the cards since March will be permissible once again.
One of the biggest changes is that there are now five, instead of four, acceptable reasons to leave your home. As well as obtaining food and supplies, receiving or providing medical care, exercise and to attend work or education if you cannot do so from home, you can now leave home to visit friends and family. Exercise has also been expanded to include some outdoor recreation.
You can also have five visitors in your home and outdoor gatherings of up to ten people, which is a step up from the previous two-person gathering restrictions. But there are, of course, some rules.
These new restrictions are set to remain in place, alongside a renewed State of Emergency, until 11.59pm on Wednesday, May 31.
So, what exactly can you do? We've broken it down.
The below information is correct as of Wednesday, May 13. We'll update as any new announcements are made.

Can I see my friends and family?
Yes, visiting your friends and family is now considered a valid reason to leave your home. You can also have five visitors into your home, in addition to those you life with, and gatherings of up to ten people outdoors, which includes picnics, yoga sessions and non-contact sport. Social distancing measures should be followed at all times and 1.5 metres should be kept between you and other people.

Can I have a dinner party?
Yes, you can. As long as you have no more than five guests from outside your home.

A picnic in a park?
Yes. It's now permissible to relax in a park — and not just exercise there. Just remember that outdoor gatherings are limited to a maximum of ten and social distancing measures should be followed. Public barbecue facilities are still off-limits, though, as are drinking fountains. If you want to have a boozy picnic, here are eight of our favourite BYO-friendly spots.

How about exercising in a park?
Yep, as long as you're with a maximum of ten people. Outdoor communal gym equipment and playgrounds are still closed, but not-contact sport — such as kicking the footy, yoga, tai chi and bootcamps — are all allowed. While all of the City of Melbourne's parks and the Royal Botanic Gardens are open, some parks are closed, so check the website before you head out.

What other exercise can I do?
Canoeing, kayaking, SUP, rowing and surf skiing are all allowed now, as is golf (but Sam Newman's still not happy). Public swimming pools — including ocean pools — are still closed.

Or taking my pet out for a walk in the park?
You sure can. Taking your pet for a walk is considered exercise.

Are gyms open?
No, gyms are still closed. But outdoor bootcamps and personal training sessions — with a maximum of ten people — are OK.

Can I visit restaurants, bars and cafes?
For dine-in service, no. While NSW and Queensland are allowing restaurants to open for a maximum of ten customers, with one for every four square metres, Victoria has decided to hold off. Victorian Premier Daniel Andrews has said he's hopeful this will be allowed in June.
For takeaway, yes. Bottle shops, restaurants, cafes and bars are all allowed to offer takeaway, and many are even offering delivery. Supermarkets, grocery stores and food markets are considered essential and are still open, and some even have contactless drive-thrus. If you'd rather not line up, some pubs have temporarily transformed into convenience stores and some cafes are delivering produce boxes.

Can I go out for a takeaway coffee?
Yes. But, if you'd like to stay indoors as much as possible, here are some of our favourite roasters offering delivery.
Can I go shopping?
Yes, you can go shopping for "necessary goods and services". While that's suitably vague, the Victoria Police has previously said you will not be penalised for visiting a shop that is open. That said, not all shops are open, so we suggest giving them a call before you head out.

Can I get my hair cut?
Hairdressers and barbers are open, but according to the Department of Health and Human Services website, they will be required to take your name and details for possible contact tracing.

Can I go to the beach?
Yes. Previously you could only go to the beach to exercise, but now you can just go there and relax, have a picnic and play non-contact sports. Outdoor gatherings must be limited to ten people, though, and social distancing measures should be followed. Before you head out, though, check your local council website to see if they're open.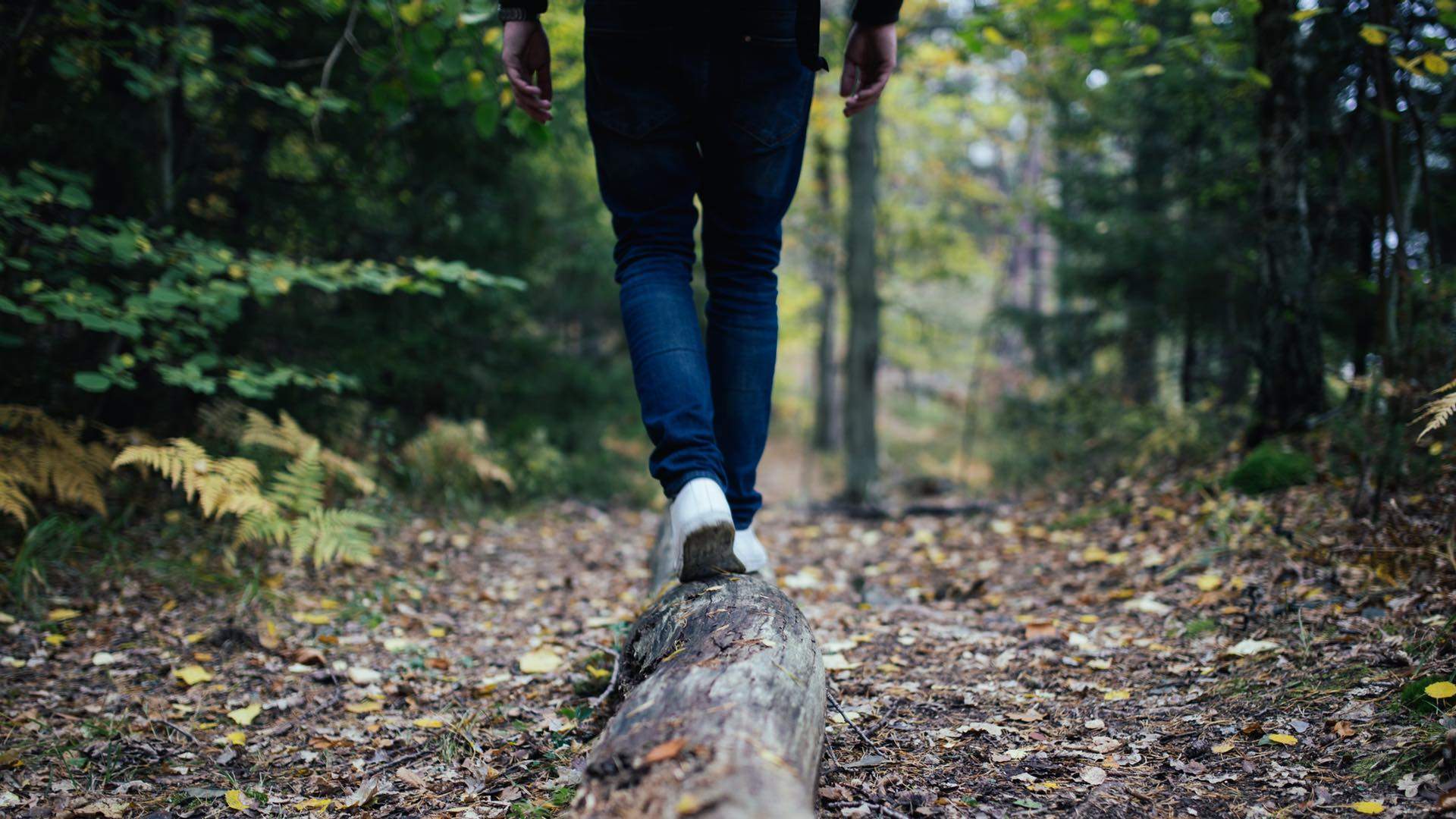 What about driving to go for a hike or bike ride?
Yes, you're allowed to travel to national parks for hiking and other recreational activities with no more than nine other people. Wherever you drive to, you must be able to get there and back in one day as overnight trips are not allowed — in most cases. We'll get to that next.
Before you embark on a road trip, though, check what's open. Most of Parks Victoria's parks, reserves and historic places are now open for day-use activities. Some sites remain closed, including Buchan Caves Reserve, William Ricketts Sanctuary, Lower Glenelg National Park, Point Nepean National Park, Serendip Sanctuary, St Kilda Pier, State Coal Mine, Twelve Apostles lookouts and Werribee Park.

Can I go on a holiday to a coastal/regional town?

In short, no. Melburnians can't book an AirBnB, go camping or spend a night at a caravan park. But they can travel to go and visit friends and family or exercise, but should only go to places where you can drive there and back within one day. Overnight stays are off-limits unless you need to provide care — such as babysitting — to someone.
You are also still allowed to visit your holiday house if you own it or "often reside" there.

Can I go to the snow?
If you can get to the snow and back in one day — remember, no overnight stays — yes. Snow sports are allowed under the new arrangements, but you should avoid sharing equipment where possible. As most of Victoria's ski resorts, including Mount Hotham, Mount Buller and Falls Creek, are all over three hours from the CBD, it might not be worth your time to try and get there and back in a day. The ski season doesn't officially kick off until the Queen's Birthday long weekend in June, so, fingers crossed, overnight stays will be allowed by then.

I'm on my Ls, how about a driving lesson?
Going for a drive, or a motorbike ride, are considered acceptable recreational activities under the new rules.

Can I go to church?
Yes, all places of worship are now allowed to open for small religious ceremonies of up to ten people. Weddings can also have up to ten people, in addition to the couple and the celebrant. Funerals can have up to 20 mourners at an indoor ceremony and 30 outdoors.

If you have more questions, the Victorian Government has an extensive list of FAQs on its website.
To find out more about the status of COVID-19 in Australia and how to protect yourself, head to the Australian Government Department of Health's website.

Top image: Capitano by Kate Shanasy.
Published on May 12, 2020 by Samantha Teague