FOOD & DRINK
Eight Melbourne Parks Fit For a BYO Booze Picnic (and Where to Pick Up Snacks Beforehand)
Head to the park for a boozy picnic with the finest snacks you can find along the way.
Eight Melbourne Parks Fit For a BYO Booze Picnic (and Where to Pick Up Snacks Beforehand)
Head to the park for a boozy picnic with the finest snacks you can find along the way.
in partnership with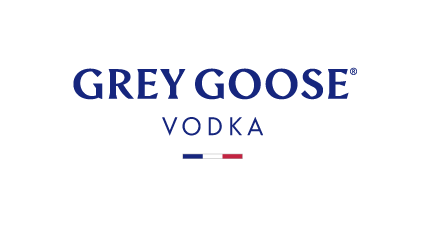 The great Aussie tradition of getting together at the local park with a few mates, a frisbee, a speaker, a picnic spread and a few drinks is one of the best things about summer, especially in Melbourne where the weather is temperamental and sometimes you have to make the absolute best out of a sunny day.
To aid you in your quest for the perfect spot to throw down a blanket and set up camp for the day, we've teamed up with French vodka Grey Goose to locate eight patches of green where you're legally permitted to enjoy a picnic with cocktails around Melbourne, and where we think you should pick up snacks beforehand.

FITZROY GARDENS
Get snacks from: Square and Compass or Spring Street Grocer
A classic and popular choice, Fitzroy Gardens is set out like your typical Victorian-era park with plenty of lush lawn space surrounded by shady elm trees, pathways, fountains and a conservatory. It's been a reserve since 1848 and you're legally allowed to drink alcohol in this park — and all of the parks in the City of Melbourne. Before you get cosy, make sure you stop by Square and Compass cafe or Spring Street Grocer. The grocer has an underground cheese maturation cellar, and everything you need for a next-level picnic platter, including sandwiches if you don't feel like carrying a board and cheese knife around. Heading there with friends? Pair that perfectly aged brie with a pre-batched Grey Goose Le Grand Fizz cocktail — a little bit of fizz for your afternoon catch-up.

CARLTON GARDENS
Get snacks from: Smith & Deli
This one's kind of unmissable, as the heritage-listed gardens is home to the Royal Exhibition Building and Melbourne Museum, making Carlton Gardens an ideal picnic spot for before or after a museum visit. There's plenty of space, so you never have to fight with other picnic-goers for a good spot under the shady trees, and it's super close to all the food vendors of both Carlton and Fitzroy. Plus, everyone's favourite vegan delicatessen Smith & Deli is barely a ten-minute walk away. Pick up a couple of epic sandwiches or vibrant salads and some baked sweet treats for dessert, and enjoy it all with a batch of Grey Goose Coconut Cooler — a simple cocktail to whip up before you leave the house.

FLAGSTAFF GARDENS
Get snacks from: Queen Victoria Market
One of the oldest parks in Melbourne, Flagstaff Gardens is always a popular choice for those on the west side of the city. Find yourself a spot under a eucalyptus, Moreton Bay fig or elm tree, and enjoy more greenery than you would expect from a park in the CBD. Before you head there, pay a little visit to the park's neighbour Queen Victoria Market for some picnic grub. There you'll find plenty of deli-style vendors, fresh fruit and veg, pastries, cakes and carnival snacks. Whatever you fancy, pair it with a big jug of Grey Goose French Sangria — a European mash-up that you can easily batch-make ready for enjoying in the park.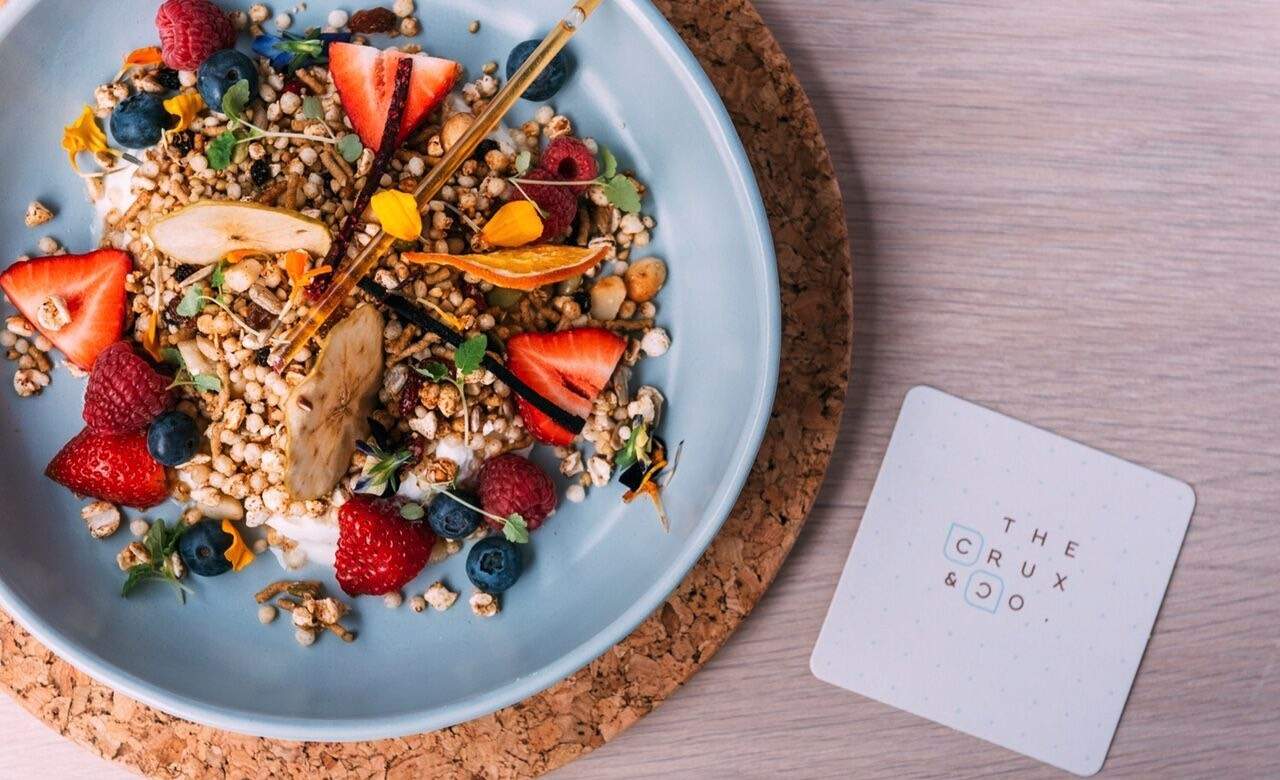 THE DOMAIN PARKLANDS
Get snacks from: Ichi Ichi Ku Izakaya or The Crux & Co
Okay, we're cheating a little here — technically this is six parks in one. It's not our fault that all of these parks are lovely and the City of Melbourne lets you bring booze to your picnic wherever you like. Take your pick from 123 hectares of greenery, from Alexandra Gardens, Queen Victoria Gardens and Kings Domain at the north to the lush expanse of the Royal Botanic Gardens and its lakes and lawns. Not far from the southern lawn, you'll find Ichi Ichi Ku Izakaya, where you can grab sushi or bento boxes to take away, or head to The Crux & Co for decadent pastries and cakes. At home, make a Grey Goose Lychee Breeze (vodka, passionfruit syrup, lime juice, lychee puree and soda) to bring along and savour with your picnic fare.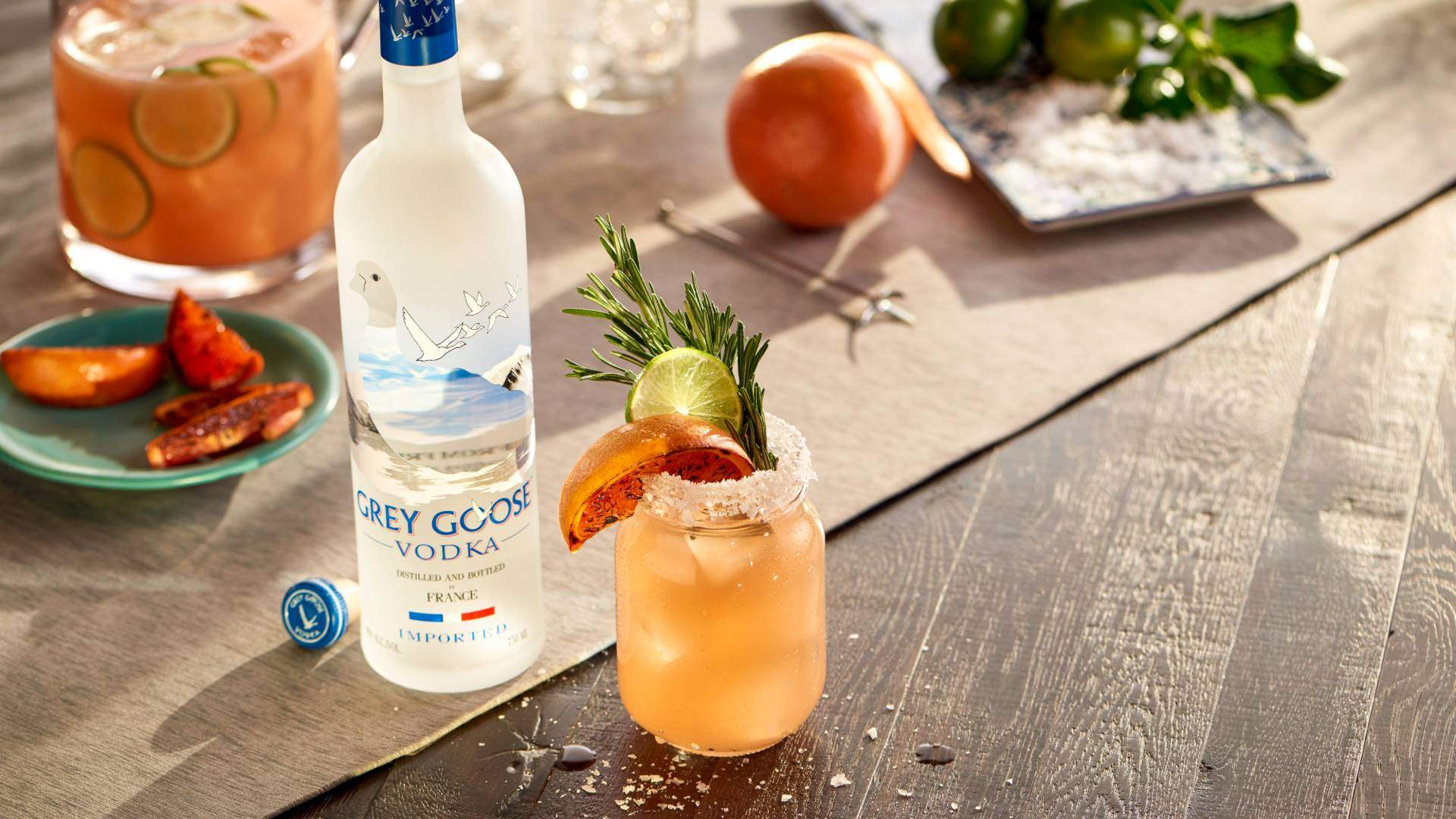 WOMEN'S PEACE PARK
Get snacks from: Local Folk
A little further out of the CBD, there are a number of lovely neighbourhood spots perfect for a picnic — try the Women's Peace Park in Kensington. Not only is this serene patch of garden dog-friendly and filled with plenty of peace symbolism (down to the colours of the garden representing the women's movement) but also it's a five-minute walk from Local Folk. Pack your picnic blanket with a jug of Grey Goose Spiked Ice Tea and stop off at Local Folk to grab some pastries, cakes and brekkie toasties — or the game-changing brekkie gnocchi if you're game.

ST VINCENT GARDENS
Get snacks from: Gum Tree Good Food or No.84
Head just past South Melbourne and you'll find this quaint little haven of greenery and flowers, which Albert Park locals have been loving for decades. If it's a boozy picnic you're after, make sure you head there between midday and 8pm, as the City of Port Phillip has restrictions on when you're allowed to enjoy a couple of cold ones. Get some snacks from Gum Tree Good Food — a grocer that does a cheese of the month and all the platter trimmings, or No.84 for classic cafe fare and impressive cakes. And wash it all down with a batch of French-themed Grey Goose Rose Spritz.

EDINBURGH GARDENS
Get snacks from: Piedimonte's IGA or Just Falafs
It's just not summer if you don't have at least one little gathering at Eddy Gardens. One of Yarra's largest parks, Edinburgh Gardens has facilities galore — including picnic and barbecue areas, a skate park, lawn bowls, tennis courts and sports fields — it's very dog friendly, and you're welcome to have a few drinks between 9am and 9pm. If you're travelling there by tram, take the 11 down Brunswick Street and jump off at Scotchmer Street — from here you'll find one of the best supermarket deli sections for putting together a top-notch picnic at Piedimonte's IGA. Or you can pick up Middle Eastern dips, pita wraps, plates and salads from Just Falafs. Make sure everyone brings a reusable cup to share a jug of the fresh tasting cocktail, a Grey Goose Coconut Cooler.

POINT ORMOND RESERVE
Get snacks from: Hunter & Co. Deli
On the other side of town, the parks come with an extra dose of sea views. Point Ormond Reserve in Elwood — which falls just outside the City of Port Phillip's St Kilda Foreshore alcohol ban — is the perfect hill on which to perch yourself for a beachside picnic with a couple of bevvies (between midday and 8pm). In neighbouring Elsternwick, Hunter & Co. Deli is the ideal spot to find delicious picnic fare, as the cafe-grocer hybrid has everything you need from gourmet cheese, charcuterie and smallgoods to house-made salads to take away. Batch up some ice-cold Grey Goose Summer Lemonade to go with it.

Upgrade your summer picnic by choosing premium vodka Grey Goose. Each bottle is distilled in France, and the high quality vodka has a 100-percent traceable production process, from crop to cork.
Published on December 11, 2019 by Leisha Kapor