Cults, Emotional Vampires and a Chilling Aussie Story: Miranda Otto and Kate Mulvany Chat 'The Clearing'
A drama inspired by Australian cult The Family isn't the kind of project that actors get offered every day.
Like all true-crime series, an air of inevitability hovers over The Clearing. With an eerie Australian sect at its centre, plus a rare female cult leader, a brood of blonde-haired children and a penchant for LSD, this story was always going to get the drama treatment eventually. Based on The Family, the notorious real-life group that formed in the 60s and operated out of regional Victoria, the eight-part Disney+ series arrives after Rosie Jones' 2016 documentary that shares the group's name and 2019 series The Cult of the Family. That said, The Clearing actually takes its basis from fiction, although there's no doubting where JP Pomare's novel In the Clearing found its inspiration.
While history's sinister and sordid chapters frequently reach screens, including Australia's own long-running Underbelly franchise, The Clearing isn't the type of project that arrives every day. Playing The Kindred guru Adrienne Beaufort and one of her chief acolytes Aunty Tamsin, Aussie actors Miranda Otto and Kate Mulvany knew that from the moment that they received the show's scripts — but playing such complex roles was both intriguing and complicated.
Constantly seeking new challenges as thespians, both have built up formidable resumes — Otto's spans everything from 90s standouts Love Serenade and The Well, The Lord of the Rings films, Steven Spielberg's War of the Worlds, and small-screen efforts Rake, Homeland and Chilling Adventures of Sabrina; Mulvany's includes The Great Gatsby, Secret City, Lambs of God, Elvis, The Twelve and Hunters — and they're both excellent in The Clearing. Still, for each, approaching the material required actively avoiding taking their cues from reality.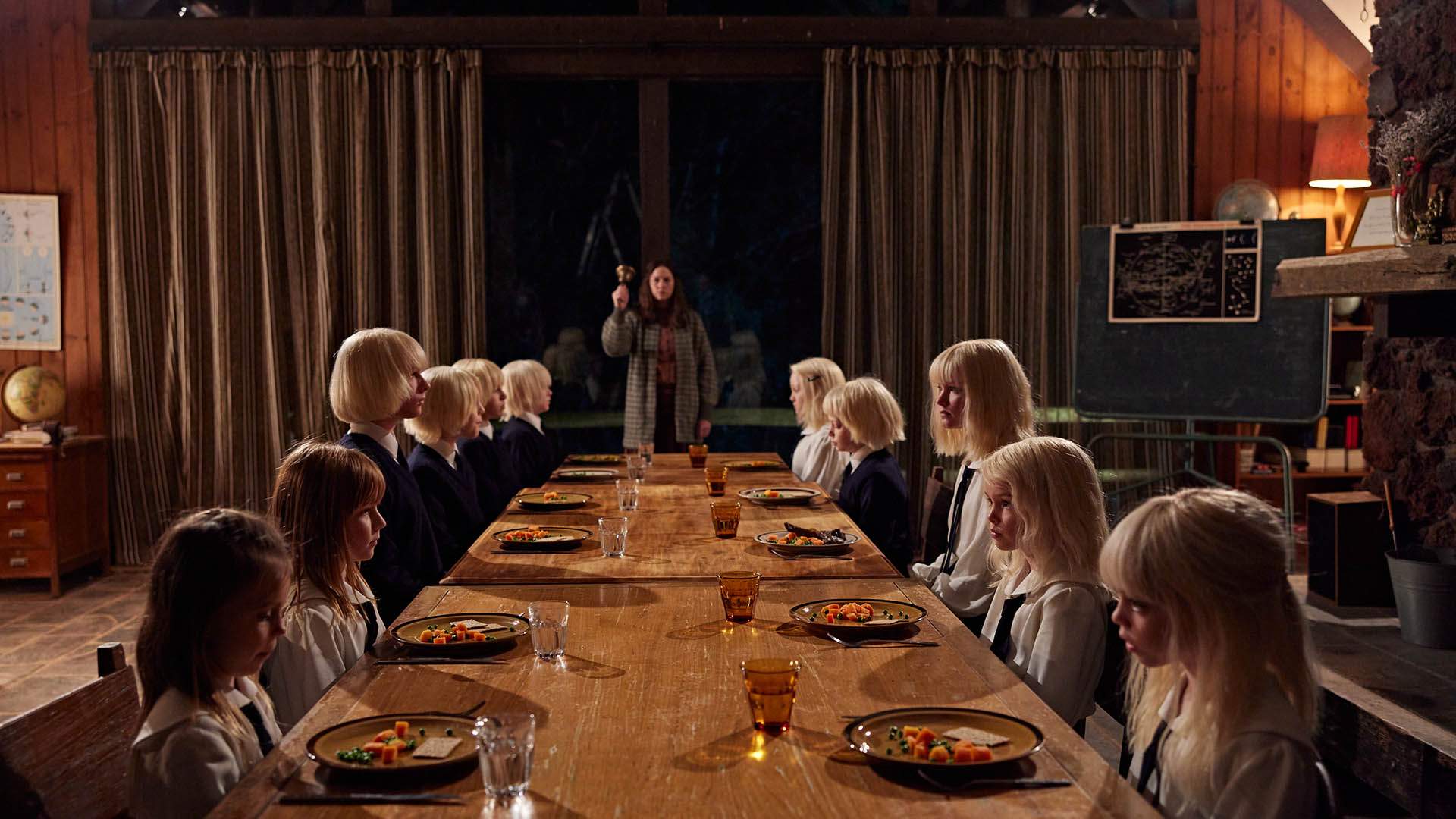 Despite a fascination with cults, Otto steered clear of The Family's story. "I really couldn't get into any of that for myself. I couldn't even really go into the book, because there's so many layers in this script and so much that I had to do, that I couldn't really confuse myself with anything that might be different in a book," she tells Concrete Playground. "Sometimes on other projects, I will read the book as it's great source material. But when you start getting into 'did this happen?' or 'did that not happen?', I just thought that I'm just going to get so confused if I do that."
Mulvany had the same reaction. "So much my character's journey is jigsawing along with [Otto's] journey, and so it was really, really important that we didn't have too much noise around our performances," she explains. "And that we really did go pretty much purely from the script, and our own knowledge of what a cult was, or what it is. I didn't even get a chance to read the book, so I had to really mould Aunty Tamsin on what I was given by the writers and the script."
Joining the pair in The Clearing is a spectacular cast of fellow homegrown talents — Teresa Palmer (Ride Like a Girl), Guy Pearce (Mare of Easttown), Julia Savage (Blaze), Claudia Karvan (Bump), Mark Coles-Smith (Mystery Road: Origin), Hazem Shammas (The Twelve) and more — in a series that is unsurprisingly haunting and riveting from its first moments. With The Clearing streaming on Disney+ from Wednesday, May 24, we chatted to Otto and Mulvany about their initial responses to the show, researching cults, playing emotional vampires and seeking out female-led stories.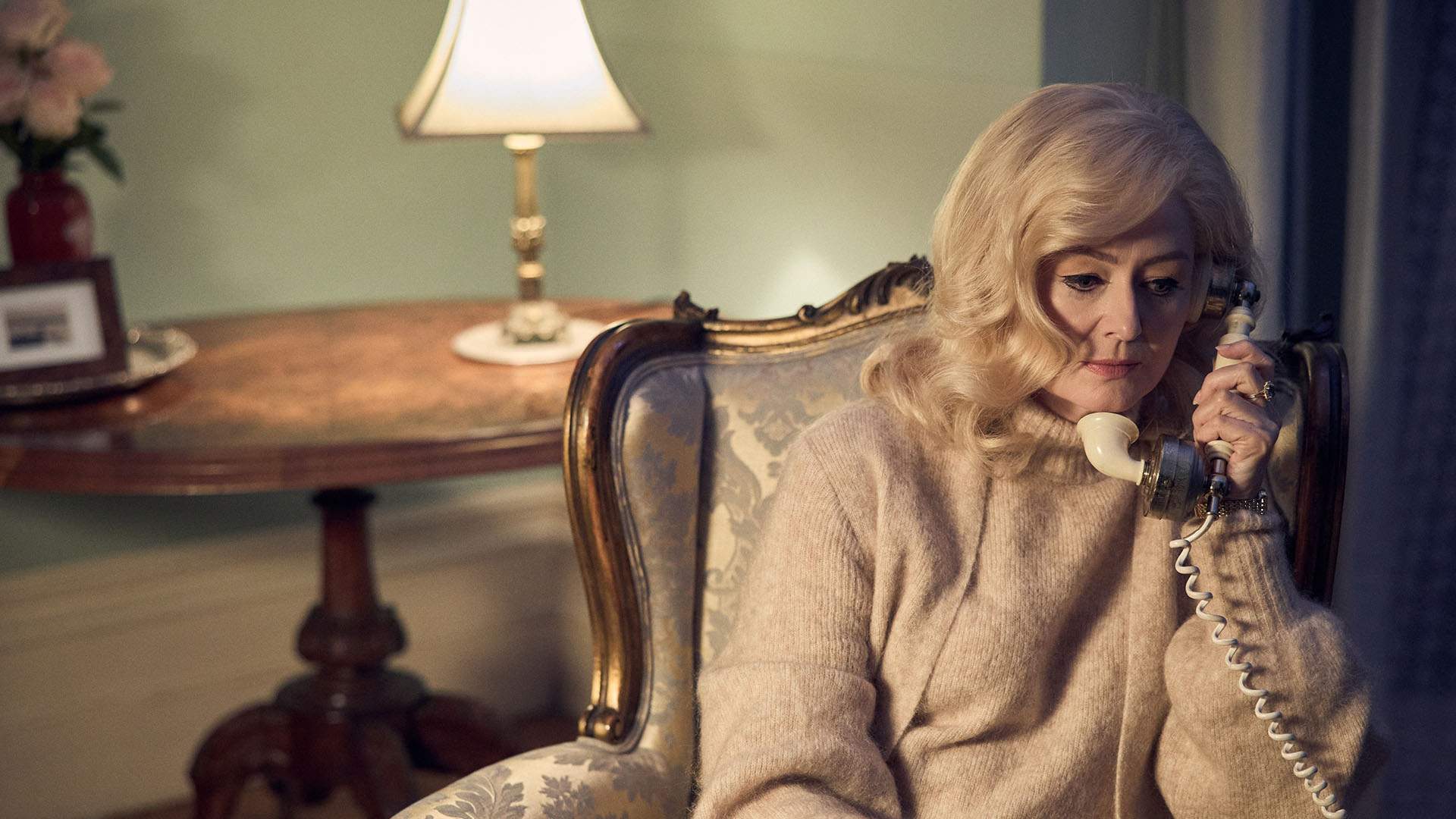 ON THEIR FIRST RESPONSES TO THE CLEARING
Miranda: "It was sent to my agent. I was told that it was about a female cult leader, which intrigued me automatically, because I'm very fascinated by cults and everything that goes with them.
Then I received the scripts, and it was one of those nice things with a limited series where you get all the scripts together, and you're able to see the whole story unfold and the whole layered nature of it. Then I was just totally hooked. I love thrillers and puzzles."
Kate: "I was a bit the same. I received the e-mail from the agent saying this has been offered to you, this Aunty Tamsin — and, of course, I read the first couple of scripts and went 'why am I the logical choice for this character?'.
But then, as I read, there were a lot more pathways to her and from her that were really fascinating. It was a really great jigsaw to put together as an actor and as a character, so I was hooked from the start."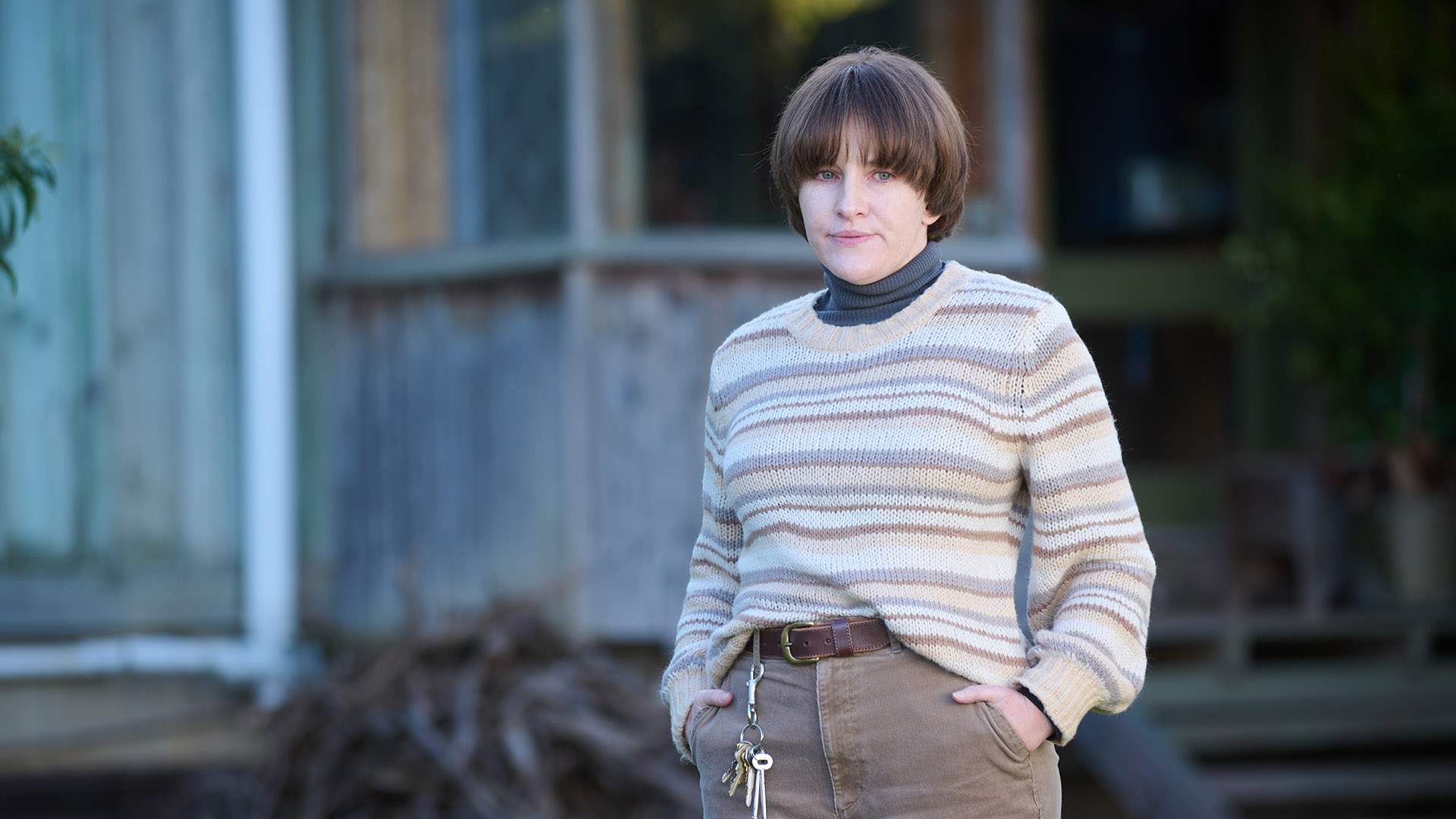 ON PREPARING TO PLAY A CULT LEADER AND ONE OF HER ACOLYTES
Miranda: "I've done a lot of research on cults generally. I was very fascinated by the Rajneesh Bhagwan cult — my aunty was in it in the 80s. I read Jane Stork's book [Break the Spell] about them, and watched Wild Wild Country, which was an amazing doc. And then I watched a lot of docs about other cults.
But the the process for this, I don't know, we just sort of began. It's a funny thing, we had the scripts and we had everyone there and we just started — and it just kind of took on its own life in in some way."
Kate: "Yeah. It did."
Miranda: "I don't really feel like I sat down and intellectualised it and worked out exactly what I was going to do. I could make a plan, but then I'd have to throw the plan out because it didn't seem to work on the day. So in the end, it was really just working off the other actors and just finding it on-screen."
Kate: "So much it was in the script as well, that it was popping off the page. But there was something so extraordinary about — I know my first day working with Miranda was, I think, your first day as Adrienne?"
Miranda: "Yeah, that's right. Yes."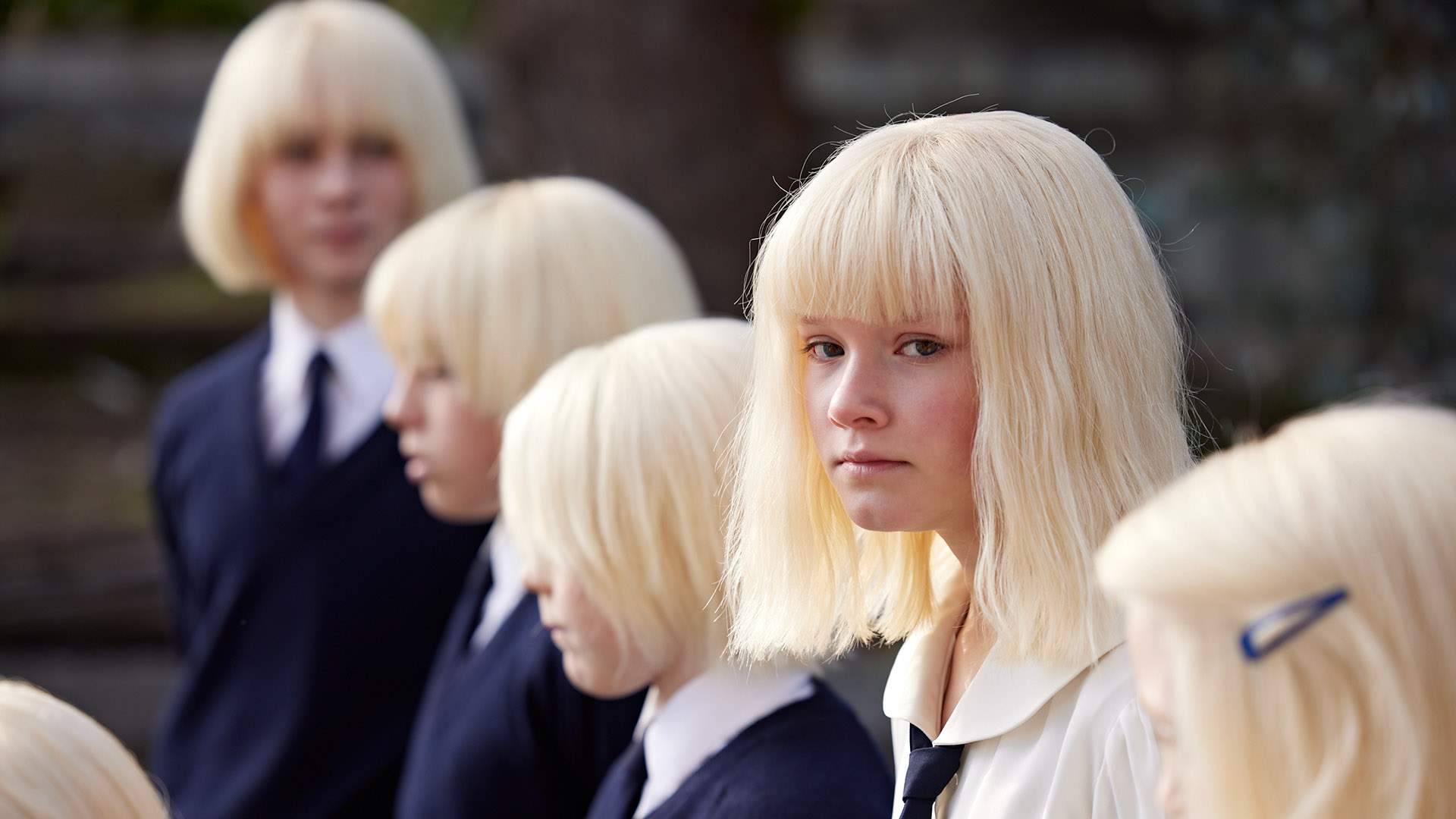 Kate: "It was sort of a huge moment to have that — the first time we see her, the sun is behind her and she's approaching to to greet the children for the first time, and so that was a pretty good starting point."
Miranda: "Yeah."
Kate: "And a deep dive straight away, wasn't it?"
Miranda: "I have to say, that day I totally started forgetting my lines. I was thrown in the moment — 'oh my gosh, this is such a lot'."
Kate: "I don't remember that."
Miranda: "You know, to suddenly be there and be in it — it was like 'oh wow'."
Kate: "I don't remember that at all. I just remember you being extraordinary."
Miranda: "I kept getting the names mixed when I was talking about the kids."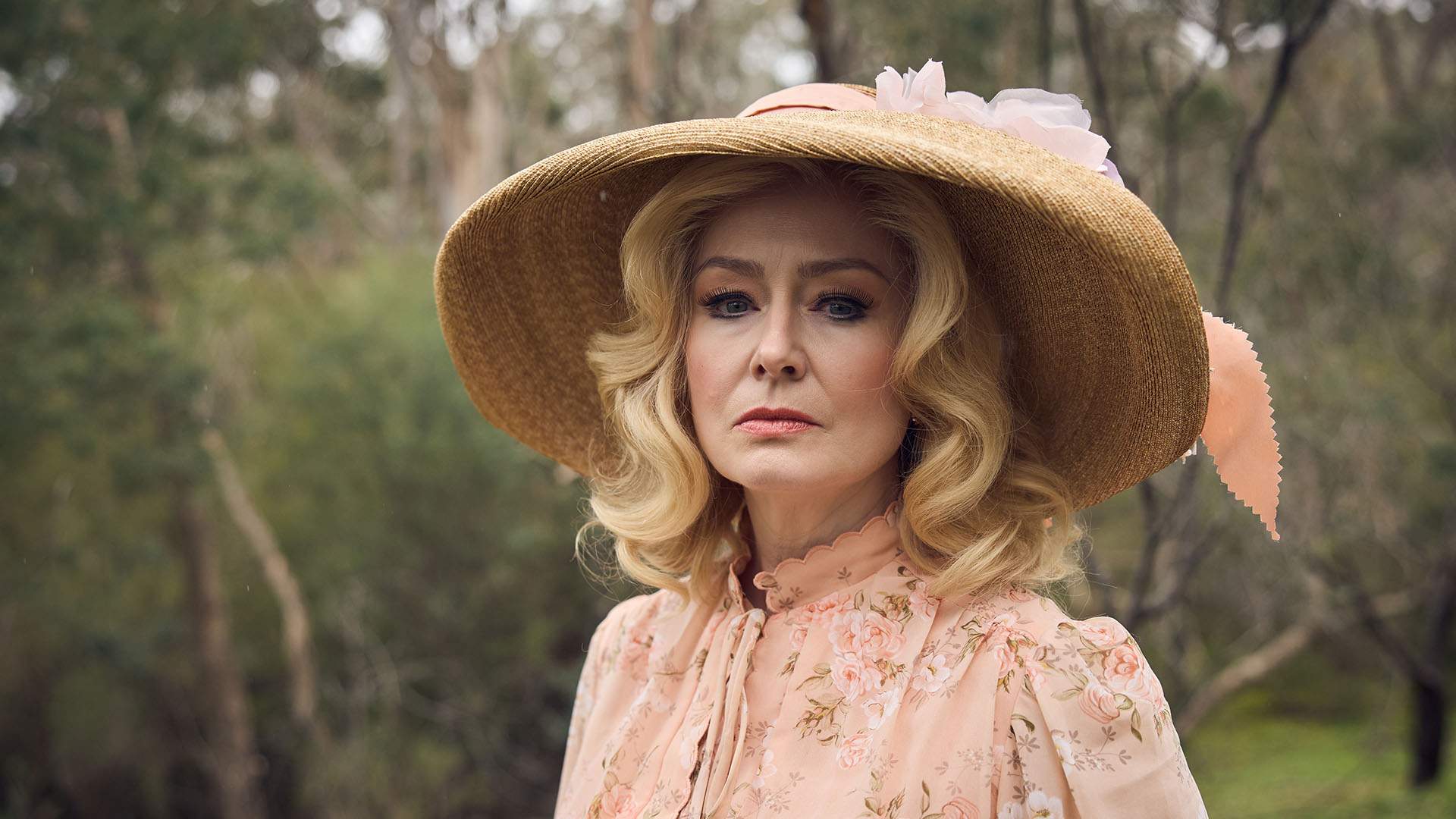 ON FINDING WHAT DRIVES ADRIENNE AND TAMSIN
Miranda: "That was a hard thing to find, actually. At first, they talk about 'are you driven by money, ego, power?'. And at first, I thought it was very much power — the power over people. But I found it really empty to play. It didn't really help me much. I couldn't get much from it.
Then I had this particular scene with someone, and I realised in the moment that it was more about feeling so emotionally vacant or not able to feel things that that I was actually living vicariously in the moment of forcing these dramatic situations with people and seeing them in this emotional state, and then somehow by osmosis feeling that myself.
It was like some enforced kind of feeling. I guess I described it as like an emotional vampire in some way — like not having that myself, then needing to force it in other people."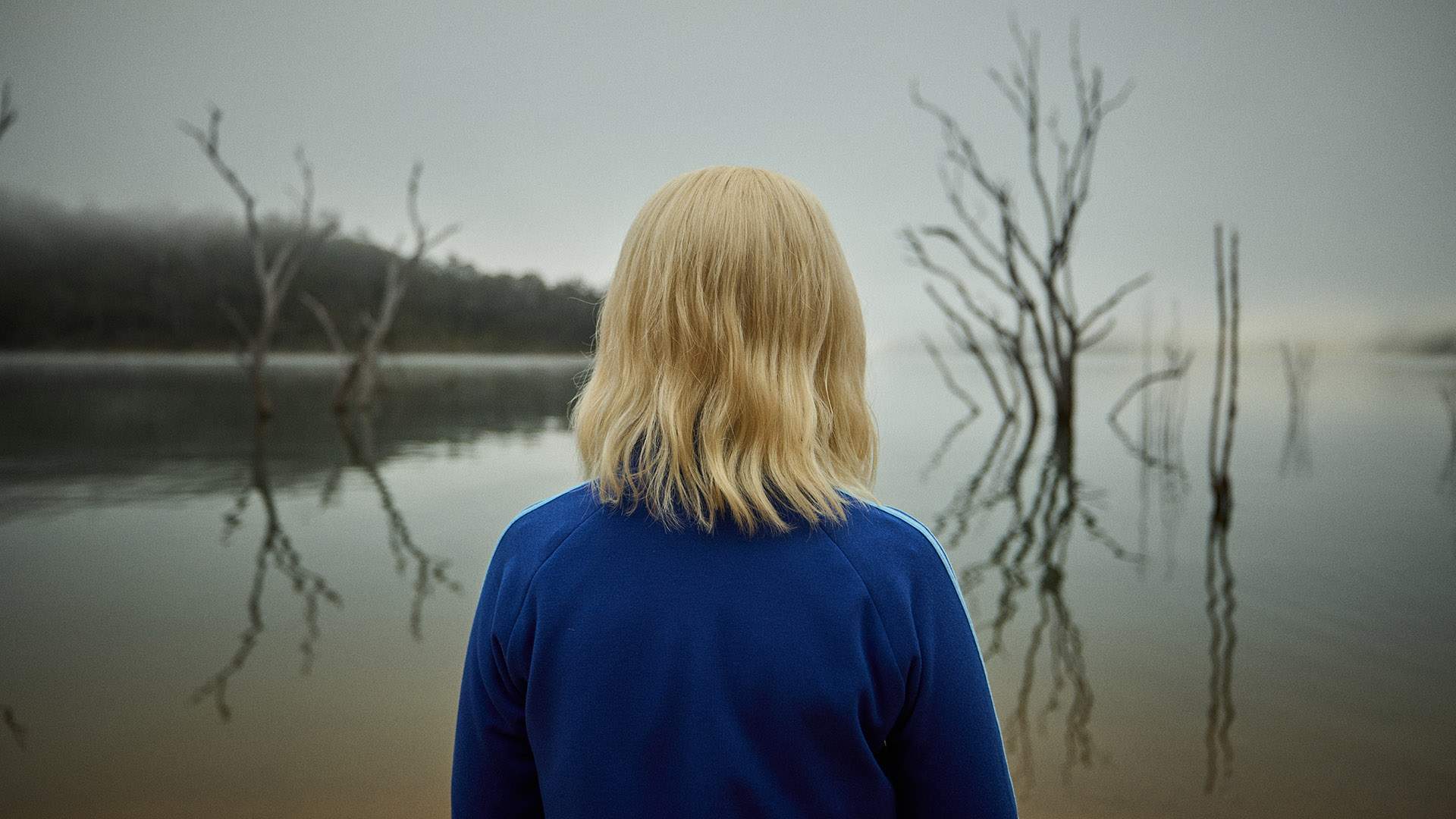 Kate: "Yeah, it's pretty weird. But it was so strong. It was so powerful. And it means that the rest of us follow. Because, for Aunty Tamsin, Adrienne is constantly spoon-feeding these teaspoons of sugar — sweetness and delight, in terms of affection, or even a compliment, or even a touch. And then, of course, it's completely taken away.
So for Tamsin, the powerlessness that she feels in her real life, she makes up for with her authoritarian rule over the children.
It's still a vast emptiness behind that, but she's constantly given fuel by these spoonfuls of sugar that Adrienne feeds her — metaphorically."

ON WHAT OTTO AND MULVANY LOOK FOR IN A ROLE
Miranda: "For me, usually finding something that I haven't done before. I don't really want to repeat myself or play a similar character, so I'm usually often drawn to something that's quite different from the from the piece I immediately did before it. 
I work in antithesis to myself."
Kate: "Same here, especially when they're female-led stories. There's something so delicious about diving into a world of a very female narrative — and we have so many strong female characters in this show, both as protagonists and antagonists. And that for me is something that I haven't had a chance to do enough of in my career.
So that was a big thumbs up for me, that made me just go 'I would kill to play to play this role'."
The Clearing streams via Disney+ from Wednesday, May 24. Read our full review.
Concrete Playground Trips
Book unique getaways and adventures dreamed up by our editors