Must-Stream TV: All the Best Shows You Should Be Watching From 2022 So Far
2022's television standouts so far include the latest Sally Rooney adaptation, David Attenborough's dino doco and a mind-bending animated gem.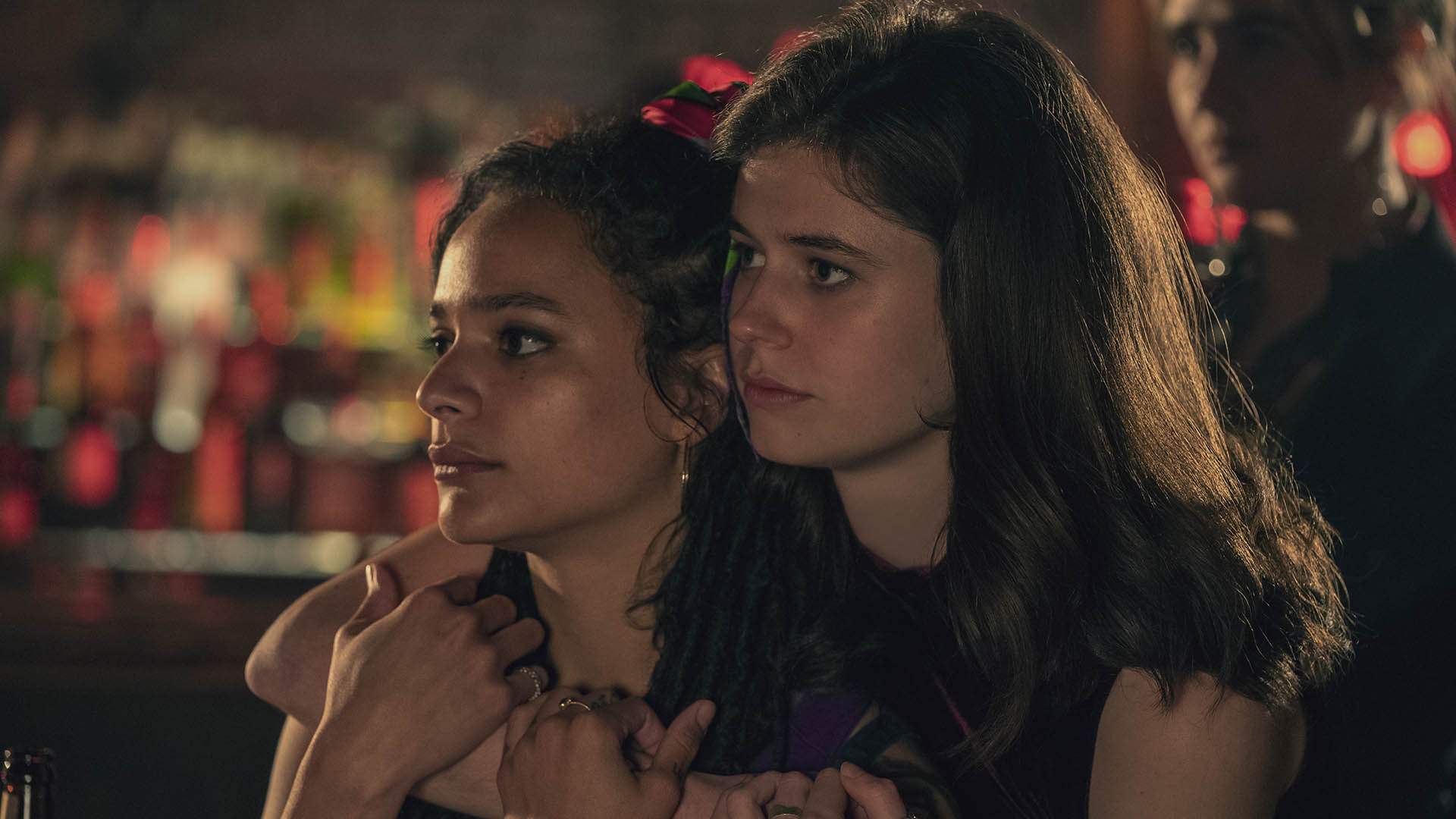 "I don't have anything to watch" isn't a phrase that anyone can utter anymore. Thanks to the non-stop onslaught of new television shows releasing week after week via streaming, it's simply no longer true. Instead, we all now have a completely different problem — because there are so many things to see, but only so much time to sit on the couch glued to the screen.
Every month, we round up the best new movies and series that've just hit streaming platforms. But if you're looking for the best of the best, TV-wise, we've also got you covered. So far in 2022, a heap of shows have captured our attention — here's what you should be catching up on ASAP.
Arts & Entertainment

'Memento' meets 'The Flight Attendant' in this six-part miniseries, which has plenty of fun with its many twists.

Arts & Entertainment

Plane crashes, teen cannibals, lingering trauma — this must-watch series has it all.

Arts & Entertainment

Stop rewatching 'Contagion' and binge your way through this thoughtful HBO series instead.

Arts & Entertainment

This wild new Lily James and Sebastian Stan-starring series about Pamela Anderson and Tommy Lee tells a tale you already know, but it's also full of surprises.

Arts & Entertainment

Starring Sam Richardson, Ben Schwartz, Ilana Glazer, Tiffany Haddish and Dave Franco, this new comedy sleuths its way through murderous a high-school reunion.

Arts & Entertainment

Prepare to fall head over heels for season two of Rose Matafeo's smart, heartfelt and gloriously relatable rom-com sitcom.

Arts & Entertainment

Not so fond of the daily grind? This ace new Ben Stiller-directed, Adam Scott-starring must-see understands.

Arts & Entertainment

Another day, another scammer series — but don't miss Amanda Seyfried as Theranos founder Elizabeth Holmes.

Arts & Entertainment

A workplace comedy set inside a fledgling feminist erotica magazine, this Jake Johnson and Ophelia Lovibond-starring newcomer is a seductive must-stream.

Arts & Entertainment

The national broadcaster is giving viewers what they want: more Tony Armstrong and more cute canines.

Arts & Entertainment

When Taika Waititi and Rhys Darby team up, great things happen — and this swashbuckling comedy is no different.

Arts & Entertainment

Here's something we've all been waiting for: a new MCU show that doesn't feel like homework.

Arts & Entertainment

Another week, another show about an IRL scandal — and Elle Fanning is fantastic in this eerie character study about "the texting suicide case".

Arts & Entertainment

This savvy and funny new Craig Robinson-starring sitcom hails from one of the creators of 'Brooklyn Nine-Nine' — and you can stream it all now.

Arts & Entertainment

Set on a Wyoming ranch, this genre-bending thriller proves moody and intriguing — and Brolin is pitch-perfect.

Arts & Entertainment

Sweet birthday babies, Netflix's Natasha Lyonne-starring hit is back — and just as wonderful as ever.

Arts & Entertainment

Based on the webcomic-turned-graphic novel, this Netflix newcomer is a LGBTQIA+-championing must-see— and also features a supporting turn by Olivia Colman.

Arts & Entertainment

Executive produced by Tina Fey, this laugh-a-minute comedy about a reunited 90s girl group is just as smart and funny the second time around.

Arts & Entertainment

2021's Emmy- and Golden Globe-winning hit is back with another smart and hilarious season set in the world of standup.

Arts & Entertainment

Based on Sally Rooney's first novel, and now streaming in full via Prime Video, this 12-part Dublin-set series boasts plenty of the same traits that made 'Normal People' such a hit.

Arts & Entertainment

Returning after a four-year break, the latest season of 'Atlanta' is just as phenomenal — and funny, and biting — as ever.

Arts & Entertainment

Welcome to... an informative, David Attenborough-narrated look at dinosaurs roaming the earth, all thanks to Apple TV+.

Arts & Entertainment

After a three-year absence, Netflix's 80s-set sci-fi hit is back — in slasher mode, venturing out of Hawkins and proving just as addictive.

Arts & Entertainment

Created by 'BoJack Horseman' duo Kate Purdy and Raphael Bob-Waksberg, this Prime Video animated series is unlike anything else on streaming.
Tap and select
Add to Home Screen
to access Concrete Playground easily next time.
x