Australia Is Reopening Its International Borders to All Double-Vaccinated Visitors on February 21
Almost two years since the border closed back in March 2020, all visa holders will once again be allowed to visit Australia.
From Monday, February 21, Australia will say goodbye to its remaining international border ban on double-vaccinated travellers and hello to plenty of overseas tourists. Prime Minister Scott Morrison has announced that the country will allow all visa holders to head our way — including folks simply coming out for holidays, and business travellers — as long as they've had two COVID-19 vaccine jabs.
When the border fully reopens to all double-vaxxed visitors in two weeks, it'll do so just a month shy of the two-year anniversary of Australia's indefinite international border closure back in March 2020. Plenty has changed since then, and the nation — and the world — has seen various lockdowns and other restrictions come and go, and faced multiple new variants. Since November 2021, Australia has been slowly reopening its borders, too, but this new change will allow back anyone that's double-vaccinated, including tourists and business travellers, from all countries.
Announcing the news, the Prime Minister said that "the condition is: you must be double-vaccinated to come to Australia. That's the rule. Everyone is expected to abide by it. And it's very important that people understand that requirement if they're seeking to come to Australia."
He continued: "but if you're double vaccinated, we look forward to welcoming you back to Australia — and I know the tourism industry will be looking forward to that. And over the next two weeks they'll get the opportunity both for visitors to be coming and for them to be gearing up to welcome international visitors back to Australia."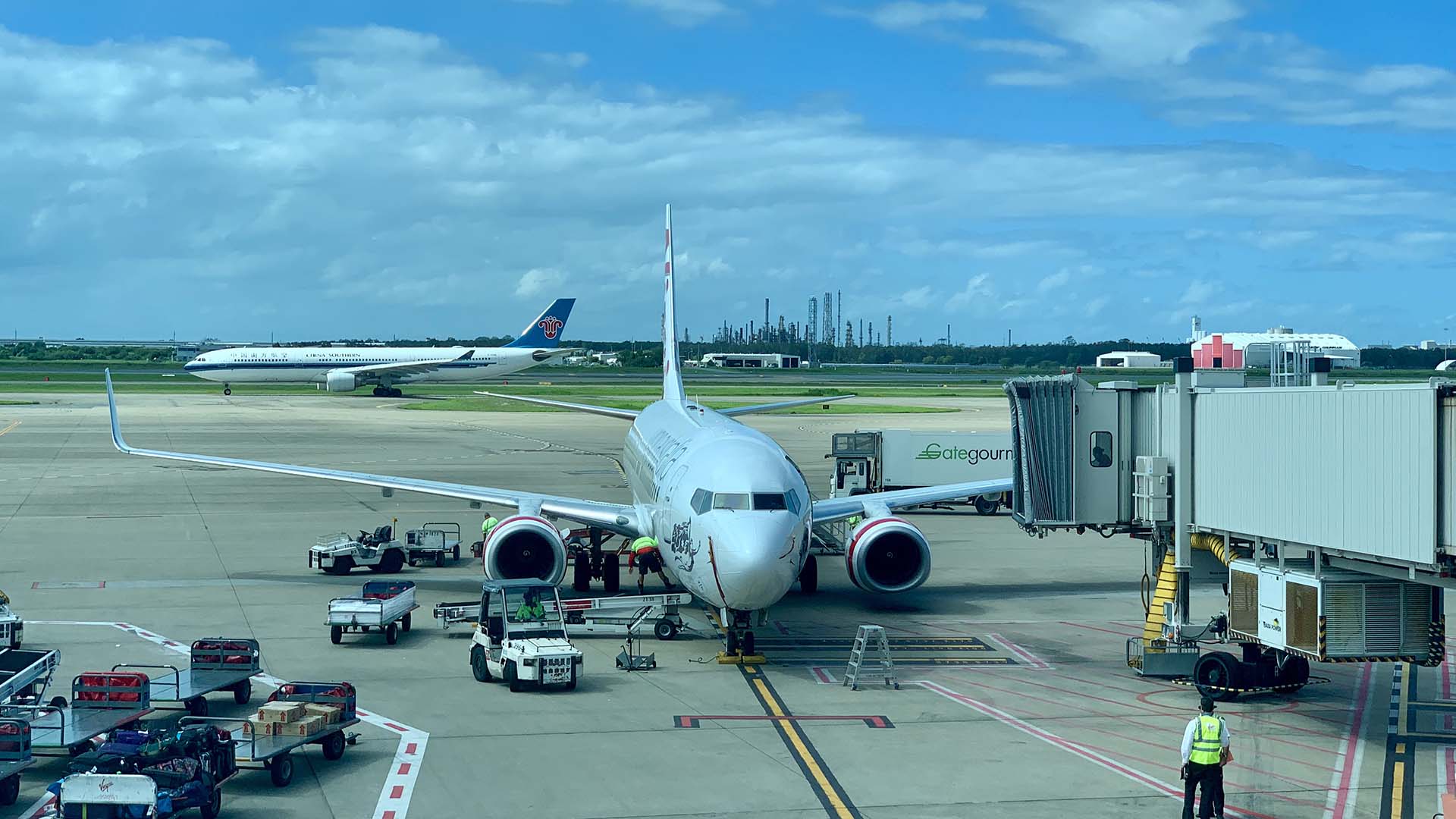 Exactly how many tourists and business travellers will be able to fly into Australia will still depend upon state-based caps — and on state-specific rules as well. Western Australia's border is still set to remain closed to not just international travellers but the rest of the country and, after delaying its last plan to reopen this past weekend, it hasn't yet set its new reopening date.
Unjabbed travellers — which includes anyone who has only had one dose of a COVID-19 vaccination — will still need to apply for permission to enter Australia, unless they can "provide proof that there is a medical reason that they cannot be vaccinated", said
Home Affairs Minister Karen Andrews. They'll also need to go into hotel quarantine if they are permitted to enter.
If you have pals or colleagues eager to make the trip Down Under, this'll be fantastic news. Whether airlines will increase their flights to Australia as a result hasn't yet been revealed, but it wouldn't come as a surprise.
Australia will reopen its international borders to all double-vaccinated travellers from Monday, February 21. To find out more about the status of COVID-19 in Australia, head to the Australian Government Department of Health's website.