The Southern Hemisphere's Largest Surf Park Will Open in Perth by 2025 with 25 Types of Waves
Aventuur's 5.7–hectare, $100-million Perth Surf Park will also feature accommodation, a beach club, shops, bars and restaurants, and a high-performance surf academy.
Western Australia is already home to Australia's best beach for 2022, the best beach in the South Pacific for this year as well, all that coastline and plenty of beloved sandy spots. But come the summer of 2024–25, it'll score a new reason to get splashing. That's when global surf park brand Aventuur is set to open a massive site in Perth, creating the Southern Hemisphere's largest venue of its type.
Manmade waves have been having their moment Down Under of late. Urbnsurf opened Australia's first inland surf park near the Melbourne Airport in 2020, then revealed plans for Brisbane, Sydney and Perth sites. New South Wales' Hawkesbury region is also getting a giant wave pool and luxury resort, the Sunshine Coast is due to welcome Kelly Slater's second surf ranch, and the Gold Coast has been earmarked for an Endless Surf wave pool. But Aventuur is going as big as possible with its $100-million WA venture, which'll feature 25 different types of waves.
Clearly, providing breaks and barrels that everyone can surf — no matter your skill level — is one of big aims of Aventuur's Perth Surf Park, which'll take over a 5.7–hectare site on Prinsep Road in Jandakot, adjacent to the Kwinana Freeway and the Cockburn Central train station. That'll include what it's calling a Wavegarden Cove, aka the huge 56-module surfing lagoon that'll be the key drawcard — and will constantly whip up perfect waves.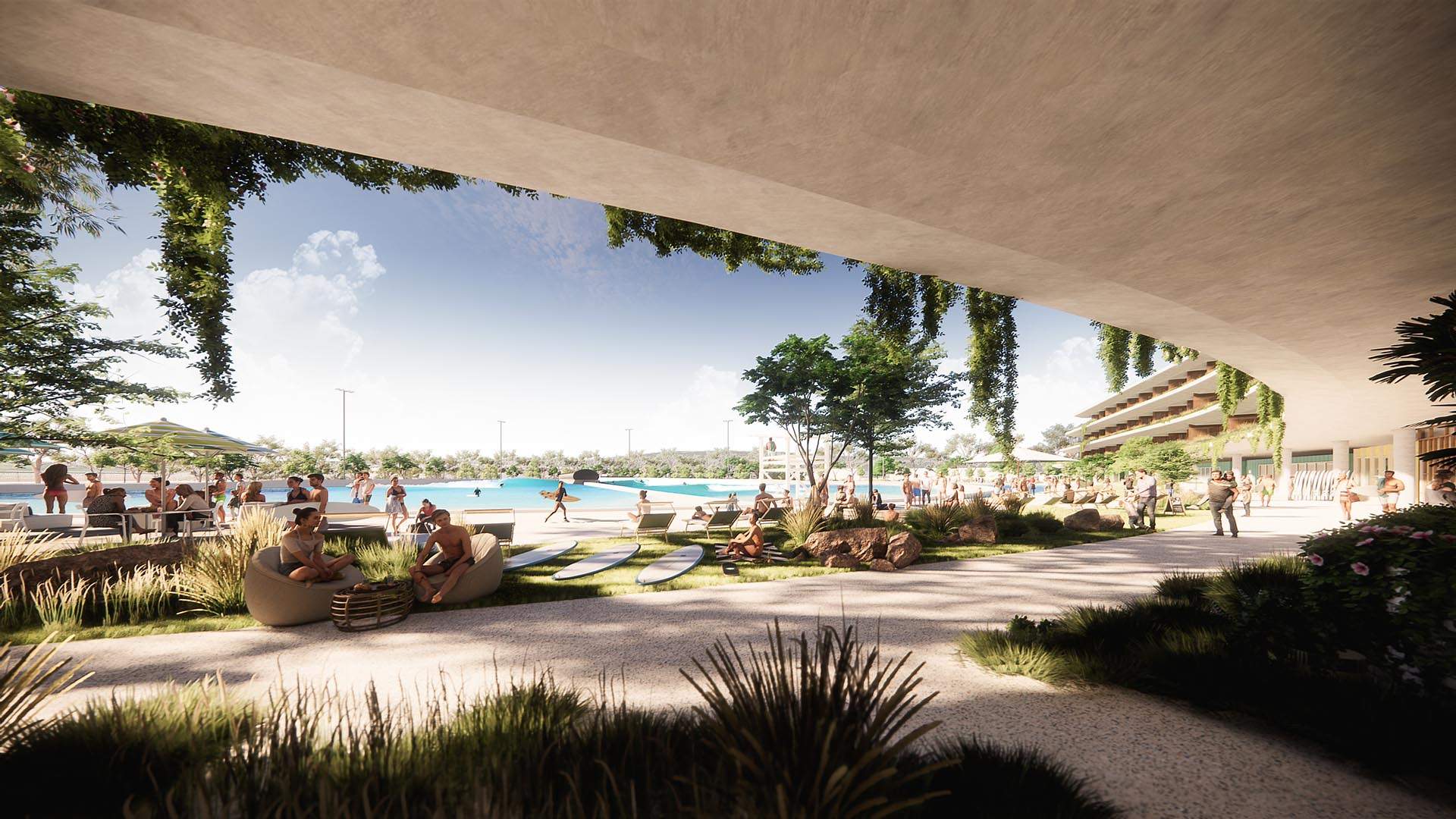 Also set to feature: accommodation, which'll be handy for anyone making the trip west just for some manmade surf action; a beach club; bars and restaurants; and retail stores, all as part of a hefty surf sports, recreation, leisure and entertainment hub. There'll also be a health and wellness centre, co-working offices, and functions and event spaces.
Get ready for provide personalised coaching, fitness and surf skate programs as well, and regular events such as outdoor surf movie nights and photography exhibitions. Yoga and meditation retreats will also make the most of the site, as will live music and cultural festivals — and, naturally, professional surfing competitions.
Already an avid surfer? Know someone who might be the next Mick Fanning or Stephanie Gilmore? Then get excited about Perth Surf Park's high-performance surf academy.
Whether you're a future superstar or just learning, there'll also be a hire store doing board, wetsuit and equipment rentals — so you won't have to bring your own gear with you.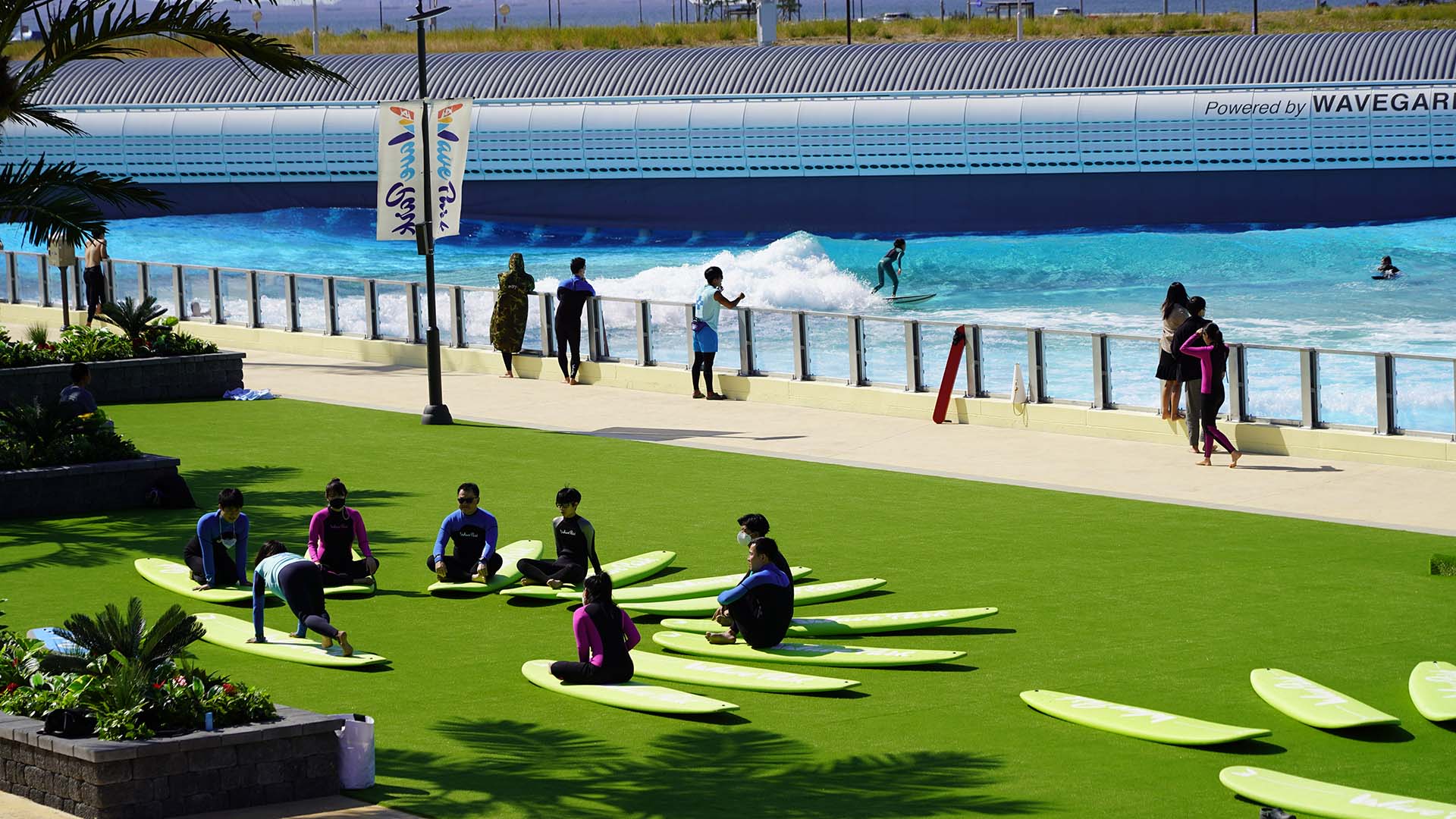 While surfers won't be able to live out their Point Break and Blue Crush dreams until the summer of 2024–25, Aventuur has just has signed a long-term ground lease with the Western Australian Planning Commission for its Perth Surf Park site.
And if you're wondering why surf parks keep popping up — especially in a country girt by sea, and therefore surrounded by so many glorious beaches — they're able to provide controlled and reliable conditions, including waves that aren't daunting for newcomers. Perth Surf Park will feature knee-high whitewater for beginners, for instance, as well as ideal waves for experienced surfers.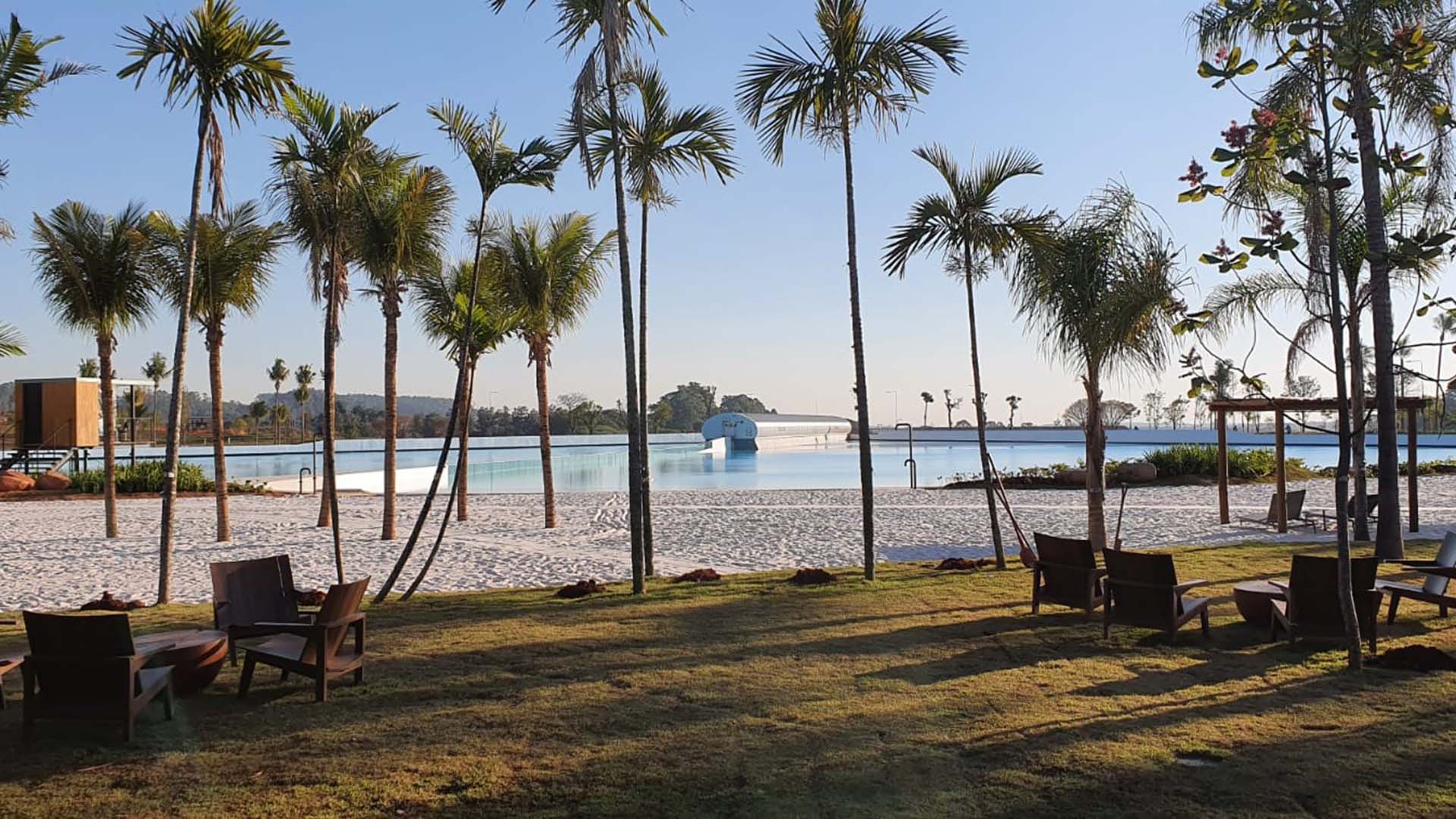 Aventuur's Perth Surf Park is due to open on Prinsep Road in Jandakot, Perth, Western Australia, in 2024. For more information, head to the venue's website.

UPDATE, June 22, 2022: The headline for this article originally said that Aventuur's Perth Surf Park will open in 2024. Aventuur has since clarified that the park will be completed late in 2024, opening over the summer of 2024–25. The headline has been amended to reflect that change.