Wisemans Surf Lodge Is the Giant Wave Pool and Luxury Resort Set to Open in Sydney's North
You'll be able to hang ten next to the Hawkesbury River come 2022.
While many industries across the country have contracted during the pandemic — with hospitality venues closing, live music events cancelled and some sports banned for months — surfing has boomed. It makes sense, really. It's the ideal socially distant sport that gets you out of the house and into nature. When 2022 rolls around, Sydney surfers will have a new place to take their board to: a surf park and resort right on the Hawkesbury River.
Approved by The Hills Shire Council yesterday, the 45-acre Wisemans Surf Lodge will be Australia's first premium resort-style wave pool. The pool itself will be massive — four football fields in length — and the waves powered by US tech company Surfloch, which has the ability to generate 2.5-metre peaks in multiple shapes every 10–12 seconds.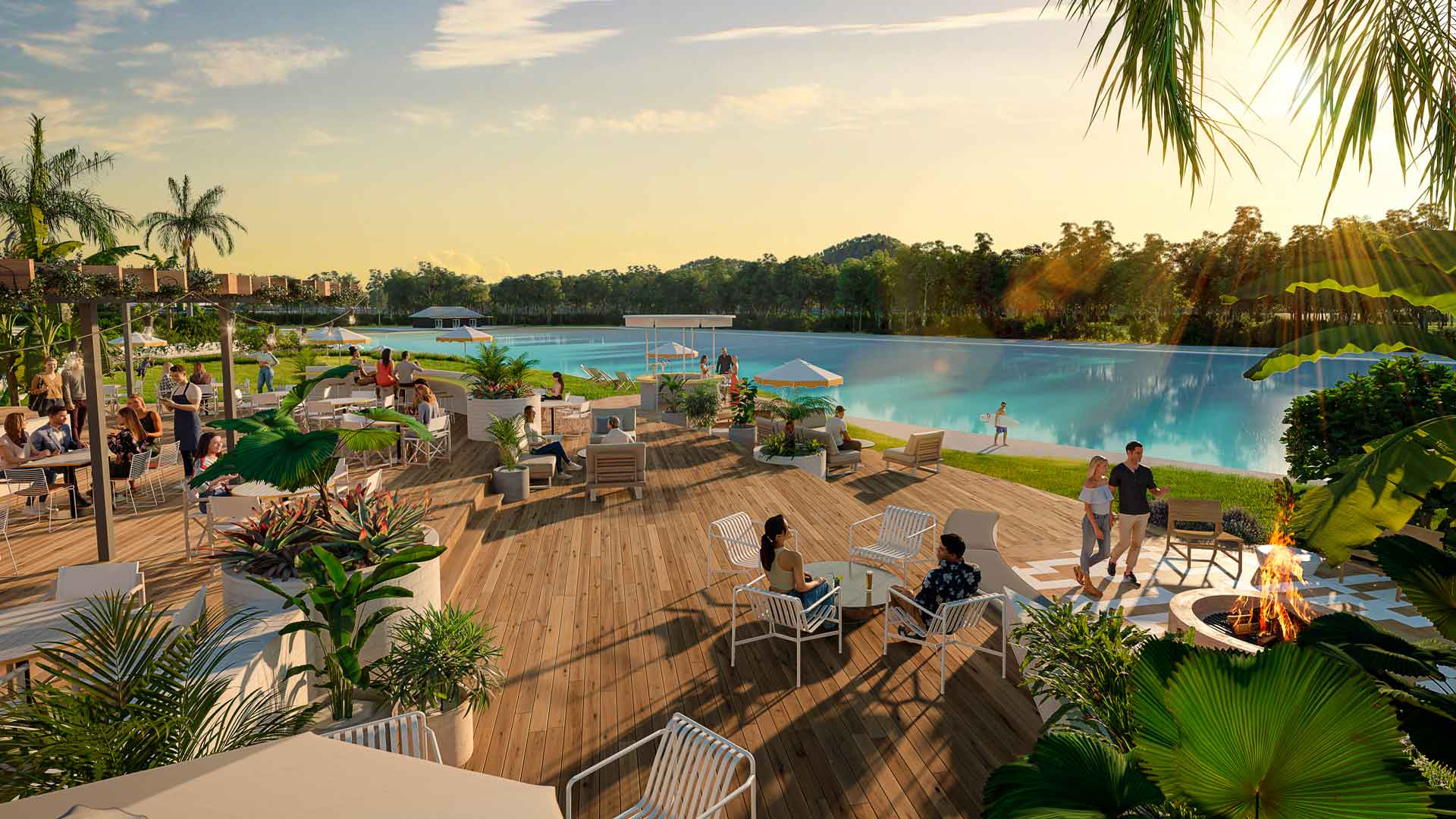 As well as the wave pool, the resort will be home to a nine-hole golf course, a 54-suite hotel, a restaurant and a bar, all surrounded by bushland and right on the river. The hotel will see the renovation of an existing 90s-built hotel overseen by architect Kelvin Ho who's behind Merivale venues like The Newport and Palmer & Co, as well as resorts in the Maldives.
Access to the Surf Lodge will be via membership. Details on this are scarce for the moment, but we're hoping it's not too spenno.
When Wisemans does open, it won't be Australia's first surf park. That title goes to Melbourne's Urbnsurf. In fact, it might not even be Sydney's first surf park, with Urbnsurf set to open a second location in Olympic Park in 2021. Kelly Slater also has plans to open one of his famed Surf Ranches on the Sunshine Coast, too, but that doesn't yet have an ETA.
Wisemans Surf Lodge is set to open in Wisemans Ferry, NSW in 2022.