This Plan Proposes Revitalising Kings Cross with New Music Venues, Theatres and a Town Square
The plan looks to transform Kings Cross back into a neon-lit nighttime hub.
A new plan for Kings Cross supported by the City of Sydney has been revealed, after the NSW Government's controversial lockout laws were scrapped in March. The plan addresses solutions for a revitalisation of the struggling nighttime economy hub.
Created by independent urban policy think tank, Committee for Sydney, the report lays out a new vision for Kings Cross through support for new venues and increased public spaces.
According to the report, the area has lost 33 percent of its jobs in pubs and bars since the introduction of lockout laws. Hospitality and retail has taken a 12 percent and 10 percent hit respectively.
In response, the committee has laid out several suggestions for how to reinvigorate the area and transform it back into a thriving Sydney precinct. At the heart of the plan is a commitment to incentivising new theatres and live performance venues in the area. The report points to the success of areas like Newtown and Parramatta as successful entertainment precincts and advocates for Kings Cross' Metro Minerva to be reinstated.
The historic theatre has been closed since the 1970s, and is the current subject of recent a community-led push for its reopening.
Alongside these suggested initiatives, a centralised agency to manage noise complaints is also encouraged in order to help promote live entertainment. During the committee's consultation process, many Kings Cross residents and business operators complained that "vexatious complainants were making it impossible to operate businesses", and that "NIMBYs were driving the life and vibrancy out of the Cross".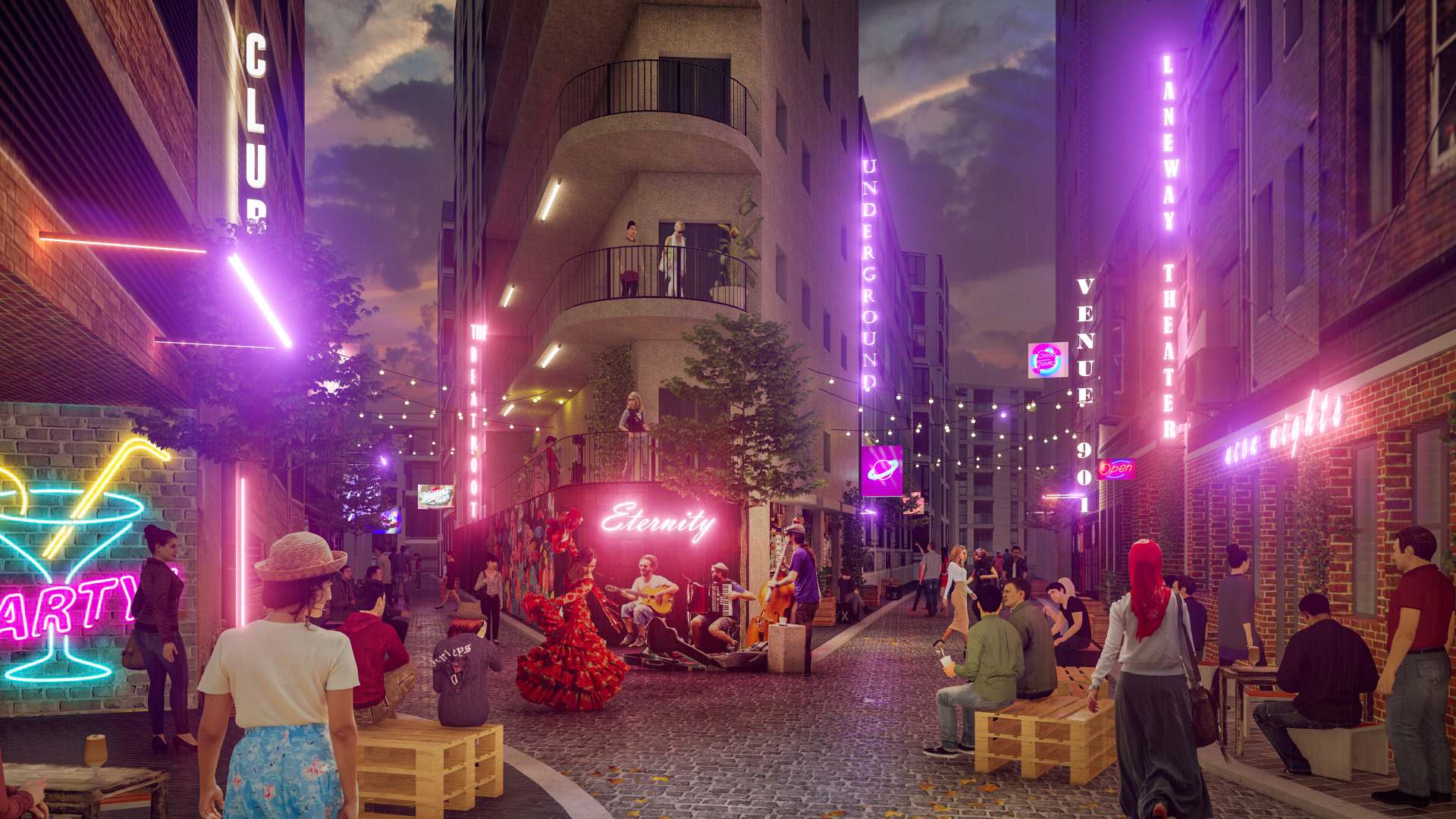 A major overhaul of public spaces is another recommendation provided by the report. This includes reducing through-traffic to several main streets, increasing tree canopy and greenery and an expanded public square in front of the iconic Coca Cola sign at the top of William Street. It also supports a push by the City of Sydney to encourage more rooftop gardens in the area.
Sydney Lord Mayor Clover Moore says it's "time to start a new chapter", proclaiming that she's confident the next chapter in King Cross' history will be "safe and lively, with a thriving residential community and a diverse economy that includes fabulous nightclubs and bars, restaurants, theatres, shops and cultural institutions open late".
You can read the Committee for Sydney's A Vision for Kings Cross here.
Image: Supplied.