ARTS & ENTERTAINMENT
Banksy Print 'I Can't Believe You Morons Actually Buy This Shit' is Being Sold for Thousands
No one seems to care about the irony.
It's official: Banksy is the poster boy of the contemporary art world. Usually hidden in laneway corners and industrial wastelands, his works are no longer just a treasure to be found by metropolitan hipsters. Now they are cut, drilled and pulled from their original context and thrust straight into the hands of Sotheby's famous auction house. Hell, one of his works was even on Antiques Roadshow last week. Unfortunately, as the British artist is still wilfully anonymous, he sees no profit from such sales. And really, it goes against everything he believes in. Accordingly, he's having a bit of fun with the latest auction held in his name.
I Can't Believe You Morons Actually Buy This Shit is a real-life Banksy artwork being sold at Sotheby's this coming week. No joke. Valued at around £10,000, the piece is part of an unauthorised retrospective of the artist's work that will feature 70 items including prints, sculptures and paintings. Some person is likely going to spend real money on it, hang it unironically above their mantel, and boast about it to their similarly rich and foolish friends. Priceless.
Other works on show in the exhibition at Sotheby's S2 Gallery include Banksy's iconic Warhol-esque works featuring (and signed by) Kate Moss, and the famed Pulp Fiction-style stencil of John Travolta and Samuel L. Jackson carrying bananas instead of guns.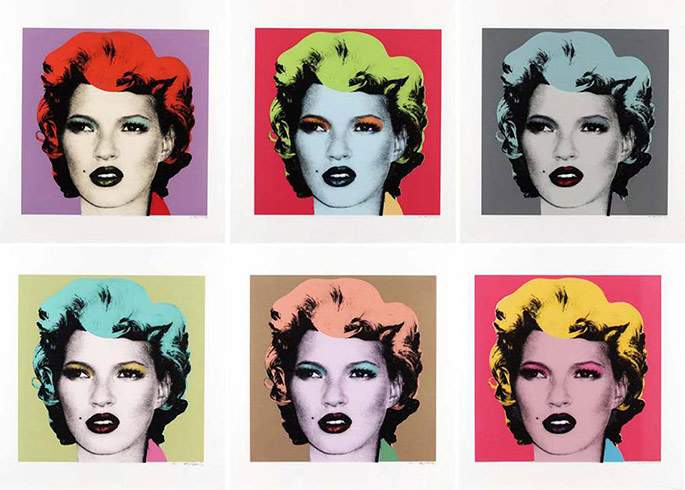 The exhibition, which has been knowingly titled The Unauthorised Retrospective, is not the first that has been carried out against the artist's will. Just this year we've seen Stealing Banksy? at the ME Hotel in London and the sale of  the artist's Kissing Coppers to an anonymous buyer after being excavated from the wall of a Brighton pub (it went for a cool £345,000).
It's understandably troubling that these sales are going on without the artist's consent and Banksy has spoken out about it in the past. "Art's rightful place is on the cave walls of our committees where it can act as a public service, provoke debate, voice concerns [and] forge identities," said the artist. "The world we live in today is run, visually at least, by traffic signs, billboards and planning committees. Is that it? Don't we want to live in a world run by art, not just decorated by it?"
It's a noble crusade that street artists carry on around the world; its presence in Australia thankfully still going strong. And, while it's undoubtedly a bummer to have hoity toity types taking advantage of such a beautiful thing, you can take a little consolation in the following. The guy who drops £10,000 on this latest print is going to be confronted with the fact he's a moron every single day.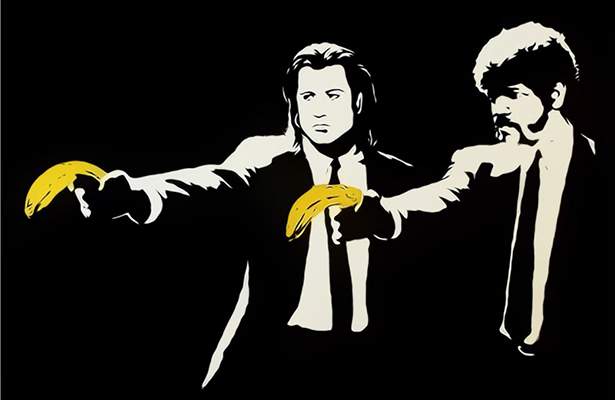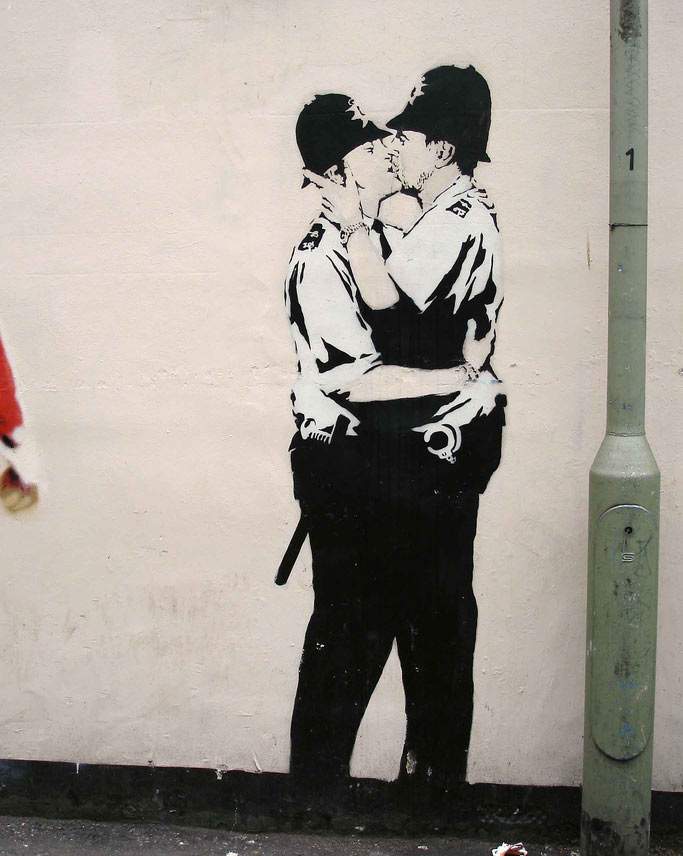 Via West Morning News and Reuters. Kissing Coppers photo credit: robthomasdesigns via photopin cc.
Published on June 07, 2014 by Meg Watson